10. Architectural Products
Atlanta Ceiling Board & T-Runner
Atlanta PVC Partition
Atlanta Duraroof PVC Roofing and Sidings
Atlanta Duracon uPVC Rainwater Gutter & Downspout System
Atlanta Unique PVC Wall & Ceiling Panels
Atlanta PVC TileTrim
Atlanta PVC Open-Canal Grating
Atlanta PVC Fence
Atlanta Ecowood
Atlanta Baseboard
Atlanta Ceiling Board & T-Runner
Atlanta PVC T-Runner is another innovative product made from virgin PVC resin for a maximum quality delivery. It is an alternative for traditional gypsum board ceilings, for interior use such as office, residential, commercial Buildings.
FEATURES & BENEFITS
No Painting Needed
Non-Flammable
Warp-Free
Impact Resistance
Waterproof
Rot-Free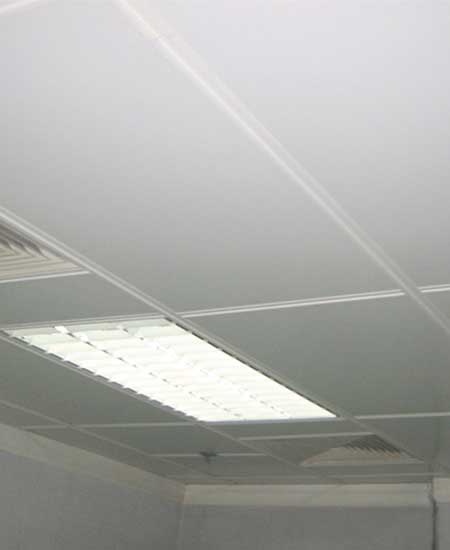 Atlanta PVC Partition
Atlanta Partition is ideally designed for toilet partition in big buildings such as hotels, restaurants, malls, hospital, schools, and others. It can also be used as office partitions, cubicles, reception counter and the like.
FEATURES & BENEFITS
Easy to Install
Lightweight
Elegant
Durable
Maintenance Free
Modern
Economical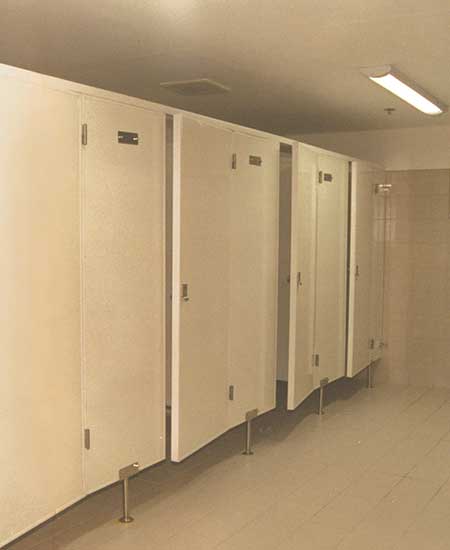 Atlanta Duraroof PVC Roofing and Sidings
Atlanta Duraroof is made of high quality Homogeneous Colored PVC materials in which perennial problems of rust painting and maintenance is zero. It is an all-weather roofing and siding panels wuited for tropical climates and for High Level Corrosive Areas like seaside and chemically fumes places.
FEATURES & BENEFITS
Insulating Capacity – Duraroof is 99.53% less thermal conductive versus pre-painted metal roofing/siding sheets, which result to Cooler Environment. It will save additional expenses and time in installation heat-insulating materials and electric power consumption will be drastically reduced.
Lightweight – Duraroof is made of light granule materials that help reduce dead loads on roofing framing structures resulting in lesser expenses on overall structural and foundation cost. It is Workably Light that induces Speed in installation- assembly process.
Impact-Resistant – Duraroof is Durable, Resilient, Toughand can withstand High-impact loads without damage. It has  Ultra-Violet (UV) Stabilizer, which can sustain hazardous sun rays to eliminate chalking, brittleness, and cracking when in place. Duraroof has passed standards set by Japan Industrial Standard (JIS) and American Society for Testing Materials (ASTM) specifically for PVC panels.
Fire Retardant – Duraroof is made of Non-Flammablematerials that can cause combustion. It carbonates when subjected to fire and will not drip or break up like ordinary plastics. Aside from being Non-Combustible,  Duraroof is an excellent electric insulator.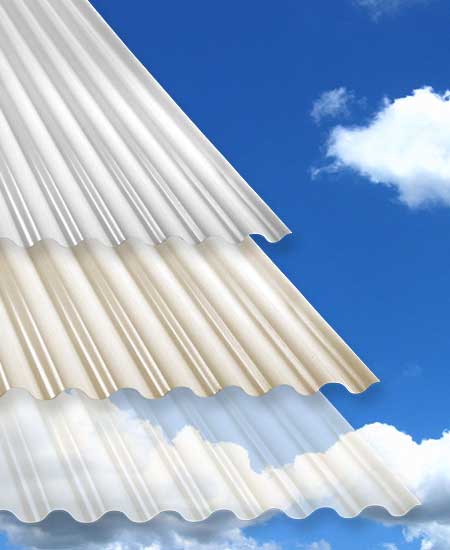 Atlanta Duracon uPVC Rainwater Gutter & Downspout System
Atlanta Duracon®, the new and improved Gutter and Downspout system made of uPVC which is best for draining rainwater from roofs of houses and factories.
FEATURES & BENEFITS
Complete System – gutter, downspout and full range of accessories including new PVC Gutter bracket and PVC Downspout clamp.
The entire system is made from uPVC that incorporates a ultra-violet light inhibitor, formulated to stand up to strong sunlight and resist embrittlement.
White color is built-in permanently, however it can be painted to any color desired using latex paint.
Clean, smooth and attractive appearance. Concealed brackets preserve the neatness and the clean line of the gutter. The smooth surface contributes to a better water flow.
Maintenance Free – the rigid uPVC material will not corrode, chip, rust, blister, peel or wear away.
Easy to Install – it is lightweight and uses basic tools to install the gutter and downspout system.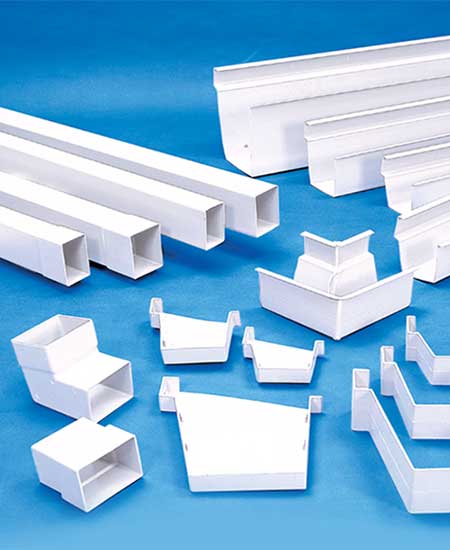 Atlanta Unique PVC Wall & Ceiling Panels
Atlanta Unique PVC Wall and Ceiling Panels are environment-friendly. Wood Panels consume much of the earth's diminishing forests. Being made of PVC, Atlanta Unique PVC Wall and Ceiling Panels do not contribute to the depletion of natural resources. The Panels are also not susceptible to termite and wood tick infestations.
Atlanta Unique PVC Wall and Ceiling Panels are pre-painted and easy to install, cutting down on installation costs. The Panels also do not fade or chip and area waterproof, making it maintenance-free as well as economical.
The materials that you choose for your office and for your home should be beautiful, elegant, durable and easy to maintain.  Atlanta Unique PVC Wall and Ceiling Panels have all these qualities and more: acid and alkali resistant, easy to install and waterproof. With wide range of colors and designs, Unique PVC Wall and Ceiling Panels are versatile enough to be installed in any room in the home or in the office.
Atlanta Unique PVC Wall and Ceiling Panels come in a vast spectrum of captivating colors and brilliant finishes, ideal for any area of your home or your office. Elegant and attractive, yet uncompromising toughness, Atlanta Unique PVC Wall and Ceiling Panels provide you with a wide selection of designs to suit your taste and your personality.
Atlanta Unique PVC Wall and Ceiling Panels are not only colorful and attractive but durable as well. Made of high-grade Polyvinyl Chloride, the Panels are acid and alkali Resistant. Unlike metal spandrels, the Panels will not rust corrode or disintegrate.
FEATURES & BENEFITS
Durable and Easy to Install
Easy to Maintain
Waterproof
Acid and Alkaline Resistant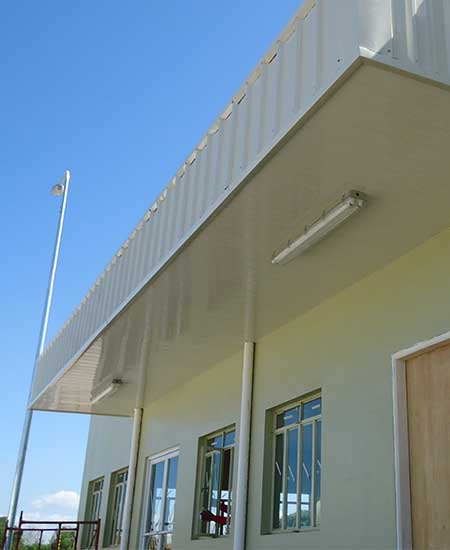 Atlanta PVC TileTrim
For a finished and well-made look, Atlanta Tile Trim is the solution. It made in PVC material to protect the tile edge from chipping off thus taking your investment safe. It is easy to install and comes with a range of different colors fit for the chosen tile designs.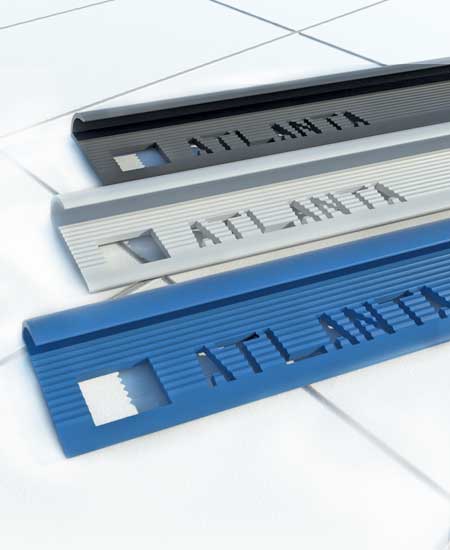 Atlanta PVC Open-Canal Grating
Atlanta PVC Open-Canal Grating is formulated with maximum U.V. inhibitors added to 100% virgin exterior grade impact resistant PVC resin. Parallel slip-resistant chamfered on side is embossed into the grating top surface as a standard safety feature. Perpendicular to drainage trench in straight or curves configurations 50 pcs. per linear meter.
FEATURES & BENEFITS
Safety – Atlanta PVC Grating has a permanent parallel slip resistant surface. There are no coatings or grit to catch dirt & wear out. Atlanta PVC Grating is safe & comfortable even to bare feet.
Construction – Atlanta PVC Grating is extruded from exterior grade, impact reinforced ultraviolet stabilized virgin PVC. It is resistant to frost & freezing even in the worst climates.
Grating Colors - The color is permanent, not paint or coating Atlanta PVC Grating is available in gray color.
Tough – Atlanta PVC Grating is "Hammer-Tough" & will not crack, shatter or split in normal applications.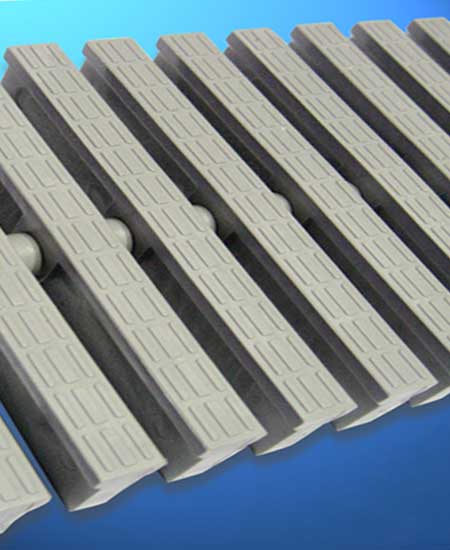 Atlanta PVC Fence
Atlanta Classique PVC Fence Systems available for a wide range of commercial, residential and industrial applications. Made from durable polyvinylchloride (PVC) Classique Fence is durable and long lasting. This new system is recommended in the country especially for residential and commercial use. Designed to prevent rust caused by salty air in coastal areas, sulfuric acid near volcanoes and polluted air near high-density areas.
Classique will enhance the value of your property because this revolutionary method requires little or no maintenance normally experienced with conventional wood-type or iron fencing.
The panels are easy to install using then notching tool for the locking tab method, or by securing profiles with a retaining screw.
FEATURES & BENEFITS
With Ultraviolet Protection that can sustain hazardous sunrays to eliminate chalking, brittleness and cracking
Made of Polyvinyl Chloride making it durable and long-lasting
Designed to withstand corrosion
Enhances value of property and maintenance-free
Lightweight
Easy to Use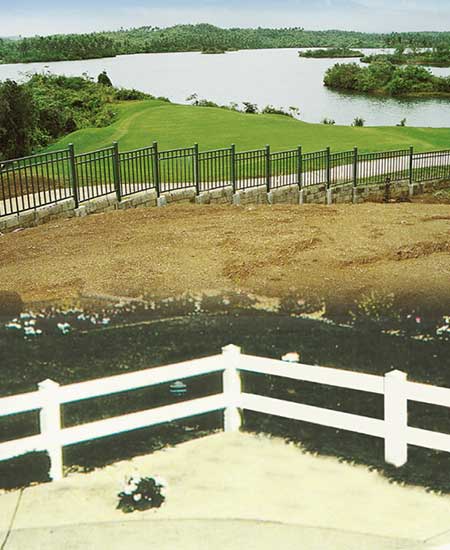 Atlanta Ecowood
Atlanta Industries introduced the environment-friendly recycle system in the production process of Atlanta Ecowood  to improve lifestyle and for the benefit of people. Atlanta Ecowood for deck has the best quality in terms of durability and water resistance. More convenient atmosphere is guaranteed for outside places.
FEATURES & BENEFITS
Strong Water Resistance
No Wood Protection
Diffusion of Formaldehyde and VOCs are close to Zero
No Deformation and Crack for Heat
Easy to Maintain and Repair
No Corrosion (Insect Resistance)
Recyclable Environment-Friendly Product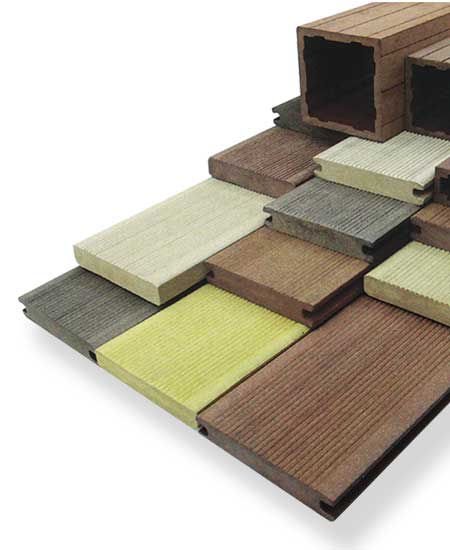 Atlanta Baseboard
Atlanta PVC Baseboard is architectural and aesthetical finishing solution for any houses and other establishments. With unique designs, plain to wood grain, it fits right to your home. Easy to install and easy to maintain.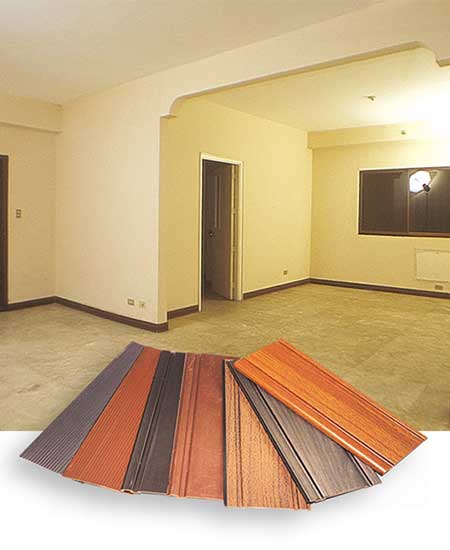 sponsored links
SIMILAR COMPANIES/PRODUCTS/SERVICES
Terms of Use/Privacy Policy Advertise Buy me coffee