3. Sewage Water Treatment & Rain Water Collection Products
Atlanta JDL Compact Sewerage Treatment & Reuse Water Plant (FMBR Technology)
Atlanta Sewer & Drain Main Gravity Sewer and Drain uPVC Piping System
Atlanta HDPE Spiral High Density Polyethylene Pipes & Fittings
Atlanta HDPE Sovent Soil & Ventilation Stack Piping System
Atlanta JDL Compact Sewerage Treatment & Reuse Water Plant (FMBR Technology)
Atlanta JDL STP is powered with FMBR Technology; FMBR Technology is an innovative technology by cultivating composite bacteria in the sewage treatment system and creating a faculative environment. In this environment, various microorganisms are coexisted and form a microbial food chain, and the simultaneous and efficient treatment of sewage and sludge is achieved.
The FMBR process is a short treatment process which can synchronously remove BOD, nitrogen, and phosphorus and discharge little organic sludge during the operation period.
FEATURES & BENEFITS
Advantages of FMBR Compared over Traditional Technology
We can find that the traditional wastewater treatment technology has a complicated treatment process as well as discharges a large number of sludge. This will cause adjacent effect resulting in the mode of long-distance conveyance and centralized process for the wastewater treatment, That is to say, the household wastewater is collected by the pipeline and then conveyed to a place where is far away from the wastewater source. This mode exists problems as follow:
Great investment in pipeline, 80-90% of total investment.
Serious leakage of pipeline. Due to the construction quality and uneven settlement, leakage in pipelines is unavoidable and causes large area cross-contamination of sewage and groundwater.
The sludge is difficult to dispose of and the treated water is difficult to reuse. Sludge disposal usually adopts methods as landfill and incineration, which require the large area of land and fuel as well as generated secondary pollution. At the meantime, the treated water is far away from the downtown for reusing.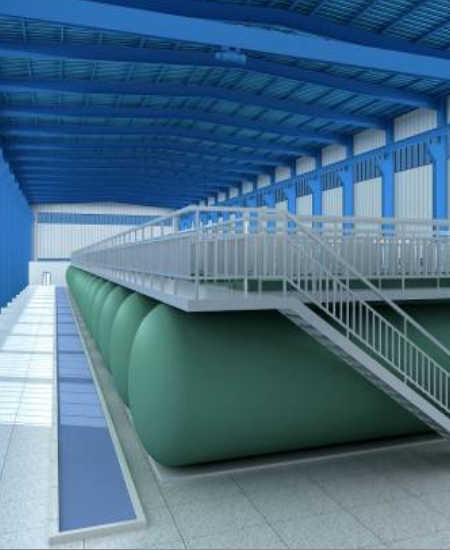 Atlanta Sewer & Drain Main Gravity Sewer and Drain uPVC Piping System
Atlanta Sewermain can be used for main sewer system and other underground waste piping system, which requires big diameter pipes. It is commonly specified for sewerage and drainage systems in commercial and industrial factories, high rise buildings and housing projects. This conforms to PNS/ISO 4435 and ISO R-161.
FEATURES & BENEFITS
Lower Flow Loss
Water and Moisture Proof
High Mechanical Strength
Easy Handling and Installation using rubber or Solvent Cement
Non-Corrosive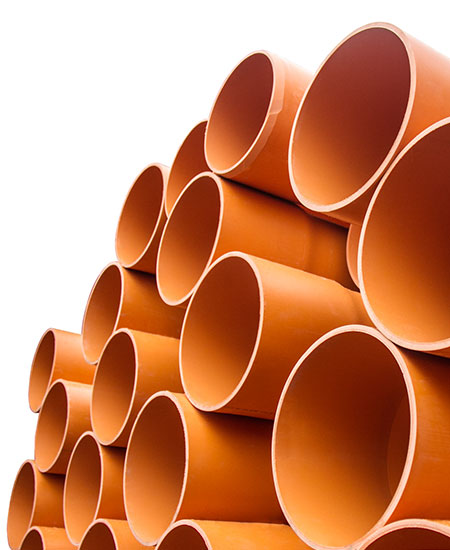 Atlanta HDPE Spiral High Density Polyethylene Pipes & Fittings
Atlanta HDPE Spiral is used for storm drain and under-drain under foot ways, Under-drain under "U" shape open gutter, slope drain, catch drain for gushy water, building lots for factories, land-slippage protection, home lots, drainage for sports and school grounds, drainage for agricultural field, treatment site for anti-pollution industries, storm drain in golf courses, and drain from back filling into tunnel walls.
FEATURES & BENEFITS
Easy to install – The Atlanta Spiral is easy to hand-carry and to install without the use of mechanical devices. Screw-type couplings make pipe-to-pipe connections faster and easier.
High-flow capacity – The interior surface of the Atlanta Spiral is smooth to maximize flow and minimize the accumulation of slit, and reduce possibilities of clogging.
Economical – unlike conventional pipes which are very heavy, the Atlanta Spiral is light weight and provides substantial savings on transportation, installation materials and equipment breakage.
Modern & Flexible – The Atlanta Spiral comes in standard 5.5M lengths. And because it is made of high-grade HDPE. It is sufficiently flexible to follow ground contours.
Corrosion-Proof – The Atlanta Spiral is not affected by any form of microbiological corrosion or attacks of fungi or chemicals. It is the ideal drainage system for industrial plants and factories.
Tough – The Atlanta Spiral is made of superior high-density polyethylene (HDPE) resins and is excellent for local all-weather conditions. With its modifies external rib reinforcement it can withstand external pressure.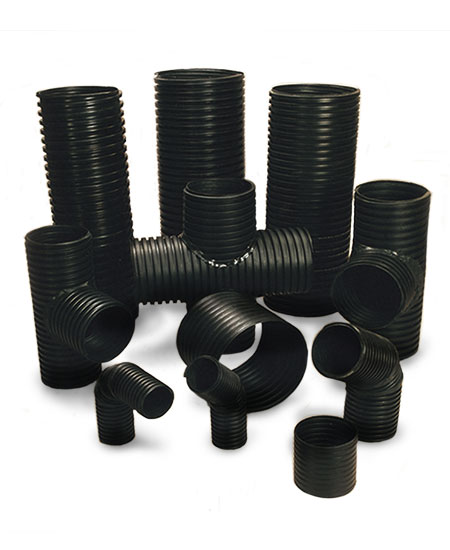 Atlanta HDPE Sovent Soil & Ventilation Stack Piping System
Atlanta Sovent HDPE is highly suitable for all types of drainage including above ground, below ground and chemical waster. Can be use for residential or industrial construction, for laboratories, conventionally installed or prefabricated, embedded in concrete or underground.
FEATURES & BENEFITS
Economical – Atlanta Sovent HDPE pipe weighs considerably less than pipes made from conventional materials. Typically, it is only ¼ to 1/10 the weigh of cast iron, steel or concrete pipe used for same service. This affords significant savings in transportation and installation by reducing manpower and equipment need to a minimum.
Zero Maintenance – Atlanta Sovent HDPE piping has replaced steel, stainless steel, cast iron and concrete piping where chemical or corrosion resistance is required. It is resistant to attack by acids, bases, salt and many hydrocarbon materials. In additional, even the most aggressive soil will not corrode the pipe.
Mixed Soil and Vent – Atlanta Sovent HDPE is fully integrated in to a single drainage system. It is flexible and operationally reliable drainage system, even in soils in which a certain degree of settling of ground must be anticipated. The versatility of the system makes it suitable for soil and waste stacks, vent pipe, connection and branch pipes, collectors pipes, ground pipes, and domestic drainage pipes.
Quick Drain - Atlanta solvent HDPE has smooth inside pipe surface allows for a high Hazen-Williams "C" factor. "C" remains constant throughout the lifetime of the system due to an innate high resistance to scale and biological build up. Polyethylene (PE) is also biologically inert. Excellent water hammer characteristics to with stand surges: The inherent properties of polyethylene allow the system to significantly lower the effect of surges compared to PVC and ductile iron systems.
Lower Noise – Noise from DWV pipe in wall cavities adjacent to living rooms, dining rooms and bedrooms can be annoying when wastewater is discharged into the drainpipe from upper floors. In the past, the only sensible option to reduce sound was to use cast iron in place of PVC plastic pipe.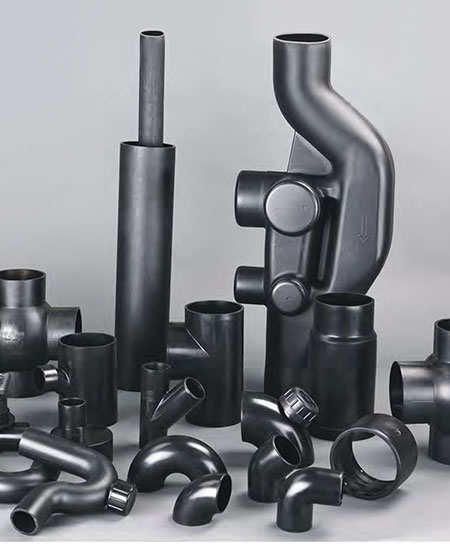 sponsored links
SIMILAR COMPANIES/PRODUCTS/SERVICES
Terms of Use/Privacy Policy Advertise Buy me coffee