5. Fire Protection Products
Atlanta Fesco Fire Sprinkler
Atlanta Fesco 3-in-1 Fire Pump
Atlanta Blazemaster Fire Protection Pipes & Fittings
Atlanta TS Fire Pump 25-in-1 Smart Pump
Atlanta Fesco Fire Sprinkler
FESCO Sprinklers are thermo-sensitive glass bulb sprinklers available in different finishes and temperature rating to meet design requirements. These sprinklers are standard spray pattern to meet approval of agencies requirements. The Nickel-Chrome plate sprinklers are decorative & attractive so it is well matched to customer's interior decoration. In addition, Nickel-Chrome plating might be utilized to extend the life of copper alloy sprinkler, although it has passed the standard corrosion test.
FEATURES & BENEFITS
FESCO Glass Bulb Type Sprinkler is especially designed to meet various customer requirements. It uses glass bulb, which contains special liquid instead of conventional fuse. The glass bulb simplifies sprinkler structure and ensures stable operation in varying ambient temperature.
FESCO Quick Response Type Sprinkler reacts to heat faster than any regular sprinkler ideally designed for in populated areas where mass human loss or injuries can be occurred such as schools, hospitals, office buildings, hotels, restaurants, auditoriums and other facilities with similar occupancy.
FESCO Flush Type Sprinkler is a small high-sensitivity fusible element residential sprinkler designed for installation on concealed pipe systems where the appearance of a smooth ceiling is desired.
FESCO Standard and Quick Response Concealed Pendent Sprinkler PI820 and PI821 are thermosensitive glass-bulb spray sprinklers with the cover plate. The Sprinkler is pre-assembled with a threaded adapter for installation with low-profile cover assembly that provides up to 10mm of vertical adjustments. The two-piece design allows installation and testing of the sprinkler prior to installation of the cover plate. The "thread-on", "thread-off" design of the concealed cover plate assembly allows easy installation of the cover plate after the system has been applied. The cover assembly can be removed and reinstalled, allowing temporary removal of ceiling panels without taking the sprinkler system out of service or removing the sprinkler.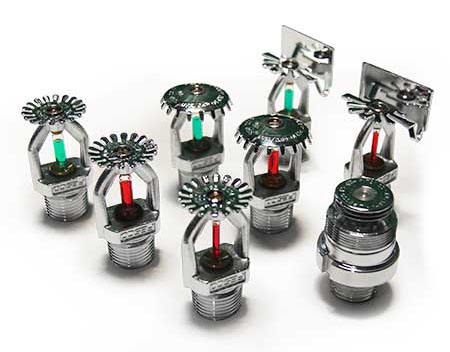 Atlanta Fesco 3-in-1 Fire Pump
The Atlanta Compact Fire Sprinkler System is the current choice of homeowners and builders for one big reason: "Completeness". Complete and independent Fire Sprinkler design with the state of the art technology developed in protecting our lives and properties.
FEATURES & BENEFITS
Developed specifically for residential/commercial occupancies
The most complete system in the Philippine market today
Designed to occupy minimal floor space and provide an aesthetically pleasing for fire protection
Feature Blazemaster CPVC pipes and fittings, making installation quick, easy, flexible and affordable
Product line meets all NFPA Standards
Components are all UL-listed for residential installations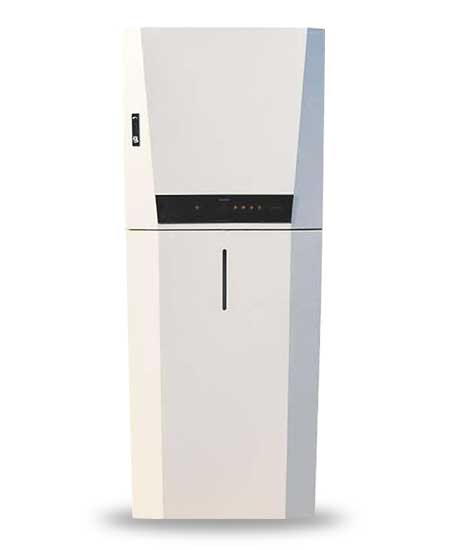 Atlanta Blazemaster Fire Protection Pipes & Fittings
Blazemaster® pipe and fittings are designed specifically for fire sprinkler systems. They are made from a specialty thermoplastic known chemically as post-chlorinated polyvinyl chloride (CPVC). Blazemaster® pipe and fittings provide unique advantages in sprinkler installations include superior hydraulics in comparison to traditional metal systems, ease of jointing, increased hanger spacing in comparison to other thermoplastics and ease od assembly. They also are based on a technology with a continuous and proven service history of more than 30 years.
FEATURES & BENEFITS
Resistant to corrosion and scaling and foreign containment build even in salt air environment.
Reduced installation time
Safe. Eliminated need for torched or complicated heat-fusion techniques.
Simple Jointing method.
Ensure optimal flow rate and excellent hydraulic capabilities (C-Factor of 150) that will not diminish over time. Allows for pipe downsizing & Pump rate reduction.
Greater resistance to seismic activity than copper or steel systems.
Easily repaired or modified on site
Designed to 50 year Life expectancy.
Lightweight. Allows greater ease of installation.
Little to no maintenance required.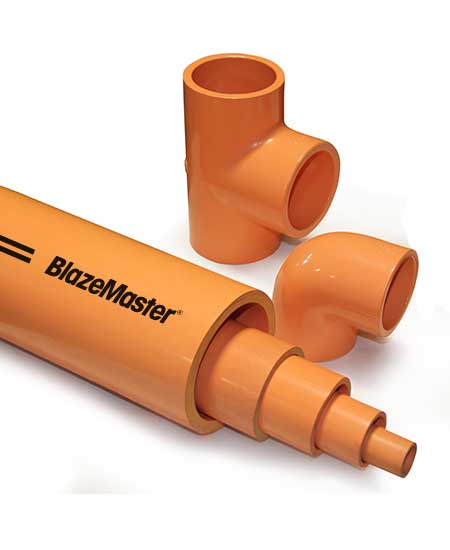 Atlanta TS Fire Pump 25-in-1 Smart Pump
The Atlanta TS 25 in 1 Smart Fire Pump is a movable and integrated design yet it is very easy to unpack and assembly all of the components as well as the control system, saving the time required for moving and installation.
In designing terminals are reserved in order to link it to the monitoring modules of intelligent buildings, thus ensures them safety of building. Auto-inspection system can also be added to the smart fire pump package, allowing customers to set the auto-inspection time interval at will in a timesaving manner. This also assures better safety.
As the main pump consumes a large amount of water, a jockey pump can be added to replace it work when there is a pipe leakage or only small amount of water is required for work. This reduces frequency of starting the main pump and saves power as well as make free from the noise produced by pump engines, living quality is thus improved.
Our fire fighting consultants are at your services all the time. Product cataloguers operating manuals are available upon request.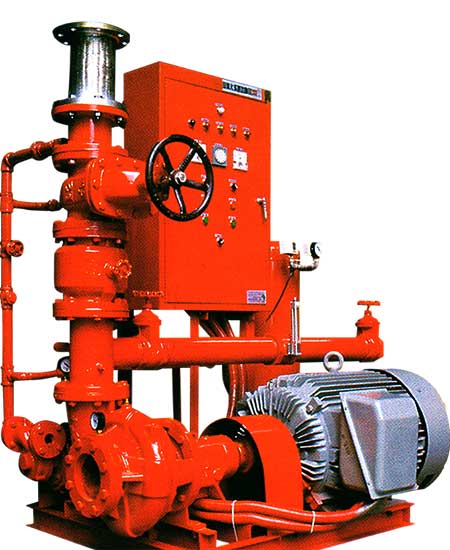 sponsored links
SIMILAR COMPANIES/PRODUCTS/SERVICES
Terms of Use/Privacy Policy Advertise Buy me coffee