6. Poultry Equipment
Atlanta Poultry Plastic Flooring
Atlanta Plastic Eggtray
Atlanta Drip Driptape with Integral Emitter
Atlanta Chicken Feeder & Water Trough System
Atlanta Poultry Plastic Flooring
Atlanta Plastic Poultry Floorings are becoming widely used in the poultry industry to replace the traditional floorings made of wood or wire slats in poultry breeding houses. Poultry flooring made of high-impact polypropylene material provide provides superior impact and wear resistance. It reduces footpad problems, leg problems, and breast blister that chickens experienced with wood slats. The Plastic flooring is more durable and will easily outlast wood slats. And unlike wire slats, plastic poultry flooring are rot/corrosion proof, and the plastic material resists microorganism build up and sheds waste easily.
FEATURES & BENEFITS
Cleanability – non-porous smooth surface and 1.1" openings can cut cleaning time in half compared to wood slats. The large openings also allow the birds to continually work the manure through the openings to maintain a clean environment.
Rot-Proof/Non-Porous – Our solid plastic construction is rot/corrosion proof, resists microorganisms build up and sheds waste easily.
Performance – Atlanta Poultry Matting reduces footpad problems, leg problems, and breast blisters experienced with wood slats. It will easily outlast wood slats.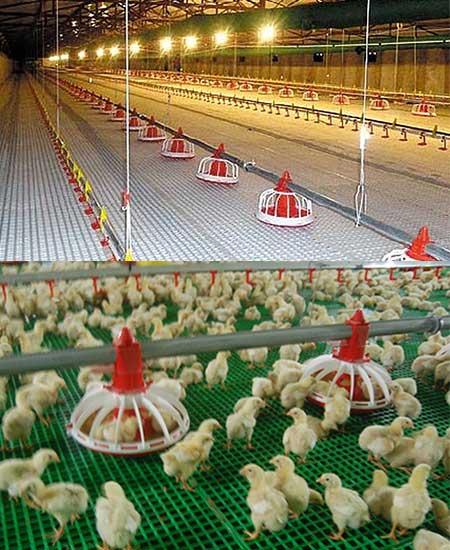 Atlanta Plastic Eggtray
Atlanta Plastic Eggtray is the first eggtray in the country with an interlocking design system. It is great for storing eggs, they are ventilated to allow air to circulate around the eggs so are ideal for drying eggs quickly after they have been washed.
They can be washed and re-used. Each tray is approx 12" square and holds 30 eggs.
FEATURES & BENEFITS
With Interlocking Design
Perforated for Ventilation
Breakage Free During Transport
Tear Resistant, Reusable & Washable
More Economical & Durable
Multicolor Perforated / Interlocking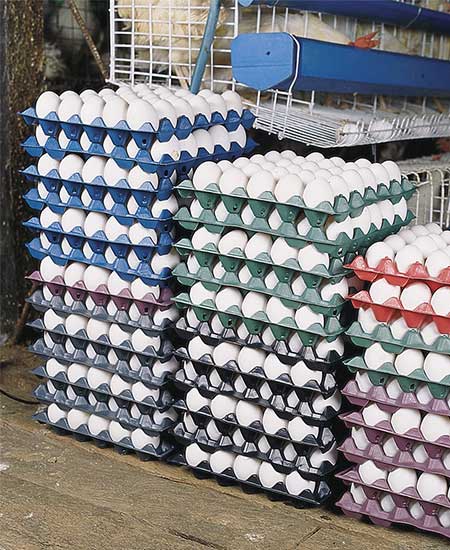 Atlanta Drip Driptape with Integral Emitter
Atlanta Drip has been the product of choice for commercial farmers and backyard gardeners for years. It is economical and effective for watering long, straight row crops.
FEATURES & BENEFITS
An extruded lightweight integral drip tape that incorporates state of the art injection molded turbulent flow emitters inside the tubing.
The Tubing lays flat on the reel of ease of shipping & installation, becoming round under field water pressure. Both the tubing  & the drippers are manufactured from the finest quality resins using hi-tech equipment to form a product that emits water uniformly from each emitter, year after year.
The emitter is engineered to resist plugging with large flow path size having the largest cross section in the industry worldwide.
The Atlanta Driptape's extremely low manufacturing coefficient of variation, CV, ensures water will flow uniformly from each emitter.
High Tensile strength resins & unique one-piece manufacturing methods achieved without the risk of bursting the tube.
Our products versatility fulfills the needs of most crop applications including vegetable, filed crops, vineyards, fruits, nuts & others.
Our Atlanta Drip tape is reeled with fully automatic state of the art equipment to ensure consistent wrapping & ease of automated field installation.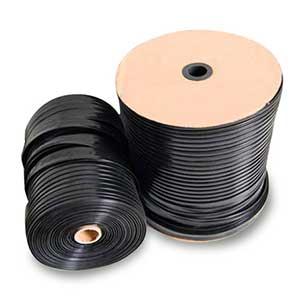 Atlanta Chicken Feeder & Water Trough System
Atlanta Water Trough and Chicken Feeder System is agricultural system specially made for food and water supplication for mass poultry stocks.
FEATURES & BENEFITS
Rust Proof
Non-Toxic
Easy To Maintain
Leak Proof
Lightweight
Easy To Install
sponsored links
SIMILAR COMPANIES/PRODUCTS/SERVICES
Terms of Use/Privacy Policy Advertise Buy me coffee