Regan Steel is a company that historically delivers a complete variety and availability as well as services for steel in the Philippines that adhere to the highest standards followed across the globe. They guarantee delivery and offer the best competitive prices.
Regan Steel started as a simple shop operating in Tondo, Manila. They eventually transferred to Quezon City and in 2002 established warehouses as facilities. In this day and age, Regan Steel is listed as one of the Top 400 corporations in the Philippines. They offer the best in quality products and services for steel in the Philippines.
Our Products
BLACK & GALVANIZED ERW PIPES
ERW pipes are manufactured from the longitudinal welding of steel. The welding process for ERW pipes is continuous as opposed to welding of distinct sections at intervals. ERW process uses steel coil as feedstock.
We are the only 100% hydrotested pipes from a local producer in the market! Exported to the US & Canada. We have earned that trust for over 25 years!
Heavy Gauge (Supreme & Superior)
Light Gauge (Tri-R)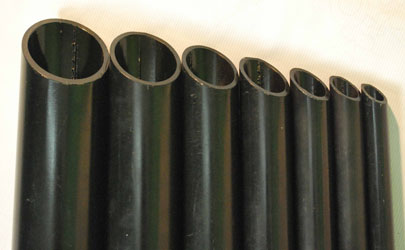 Download International Standard ISO
BLACK & GALVANIZED SEAMLESS PIPES (API 5L, ASTM A53 & A106)
Seamless (SMLS) pipe is formed by drawing a solid billet over a piercing rod to create the hollow shell. As the manufacturing process does not include any welding, seamless pipes are perceived to be stronger and more reliable. Historically seamless pipe was regarded as withstanding pressure better than other types, and was often more easily available than welded pipe.
Schedule 40
Schedule 80
Schedule 160
Download Seamless_pipe
SPIRAL PIPES
Spiral pipe earned its name because of the spiral welding required in its production. It serves as an alternative to rectangular pipe and is economical and long lasting. Spiral piping is used for the necessary flow of fluids and high-pressure systems in buildings and structures.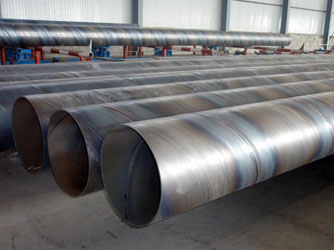 Download Spiral Pipes
RECTANGULAR TUBING / PIPE
Rectangle Steel Tube is a welded structural steel tube with a internal weld seam present.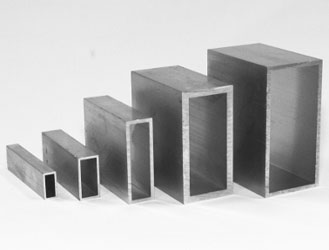 Download Rectangular Tubing / Pipe
SQUARE TUBING / PIPE
Square Steel Tube is a welded structural steel tube with an internal weld seam present.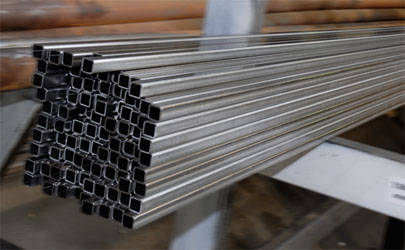 Download Square Tubing / Pipe
DEFORMED BARS
Rebar (short for reinforcing bar), also known as reinforcing steel, reinforcement steel and colloquially in Australia as reo, is a steel bar or mesh of steel wires used as a tension device in reinforced concrete and reinforced masonry structures, to strengthen and hold the concrete in tension. The surface of the rebar may be patterned to form a better bond with the concrete.
Grade 33
Grade 40
Grade 60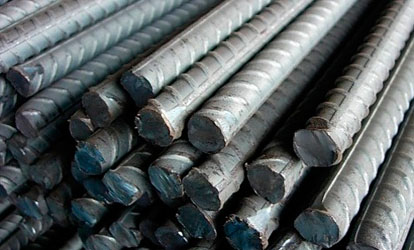 PLAIN ROUND BAR
Similar to deformed bars, commonly used to separate mesh in concrete slabs and is used in a range of commercial and infrastructure applications.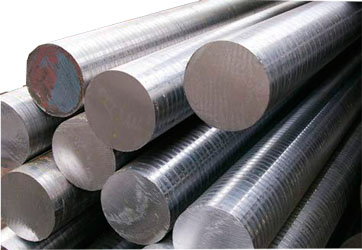 WIRE ROD
Wire rod is a rolled alloy or non-alloy steel product, produced from a semi (e.g. bloom) and having a round, rectangular or other cross-section. Particularly fine cross-sections may be achieved by subsequent cold forming (drawing). Wire rod is wound into coils and transported in this form.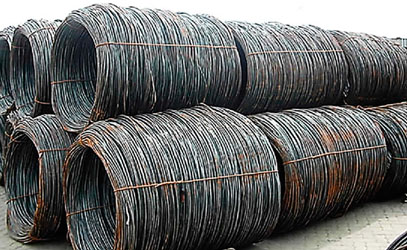 COLD ROLLED SHAFTINGS
Cold Rolled Shaftings are elongated, rod-shaped devices that provide linear or rotary motion for various applications.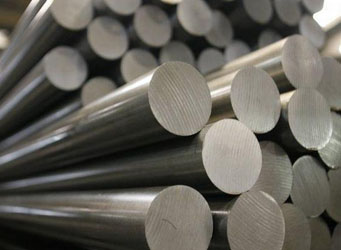 ELECTRICAL CONDUIT PIPES
An electrical conduit is a tubing system used for protection and routing of electrical wiring.
RSC is a thick-walled threaded tubing, usually made of coated steel, stainless steel or aluminium.
EMT, sometimes called thin-wall, is commonly used. EMT itself is not threaded, but can be used with threaded fittings that clamp to it. Lengths of conduit are connected to each other and to equipment with clamp-type fittings. EMT is more common in commercial and industrial buildings than in residential applications. EMT is generally made of coated steel, though it may be aluminium.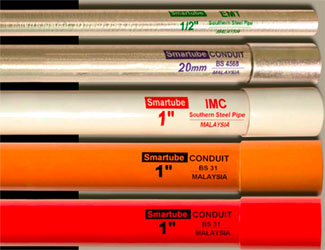 ANGLE BAR
Equal Legs, JIS (Metric)
Unequal Legs, JIS (Metric)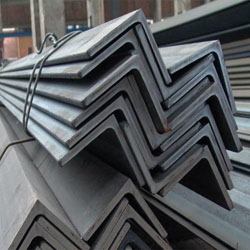 Equal Legs
Unequal Legs
BLACK & GALVANIZED PURLIN
Point symmetric sections that are shaped similar to the letter C or Z are referenced as C or Z shapes. Channel sections, with or without flange stiffeners, are usually referenced as C shapes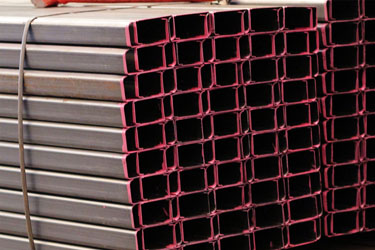 Download Black & Galvanized Purlin
CHANNEL BARS
A36 & SS400 (Special Order: A572 & 992)
A rolled steel or iron shape having a U-shaped cross-section, with two narrower sides at right angles to a broader one.
American Standard (Inches)
JIS Standard (Metric)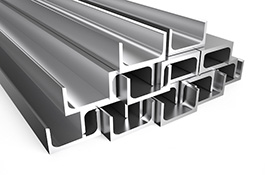 Download American Standard (Inches)
RAILS
American Standard (Inches)
JIS (Metric)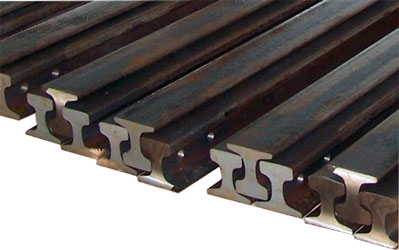 SHEET PILES
A pile that is pressed or molded from sheet metal so as to interlock with other such piles to form a retaining wall or other piling installation.
Flat Type and Light Gauge
U-Type and Z-Type
American Standard (Inches)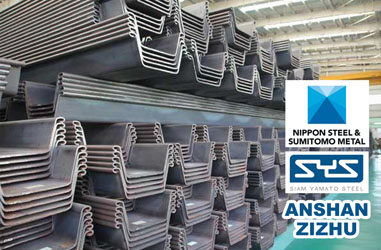 Download American Standard (Inches)
T BEAM
A36 & SS400 (Special Order: A572 & 992)
A T-beam, used in construction, is a load-bearing structure of metal, with a t-shaped cross-section. The top of the t-shaped cross section serves as a flange or compression member in resisting compressive stresses. The web of the beam below the compression flange serves to resist shear stress and to provide greater separation for the coupled forces of bending.
American Standard (Inches)
JIS Standard (Metric)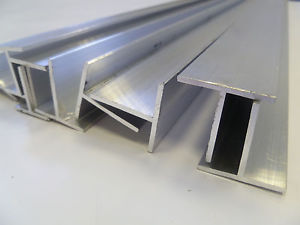 WIDE FLANGED BEAM (H) SECTION
A36 & SS400 (Special Order: A572 & 992)
An I-beam, also known as H-beam, W-beam (for "wide flange"), Universal Beam (UB), Rolled Steel Joist (RSJ), or Double-T (especially in Polish, Bulgarian, Spanish, Italian and German), is a beam with an I or H-shaped cross-section. The horizontal elements of the "I" are known as flanges, while the vertical element is termed the "web". I-beams are usually made of structural steel and are used in construction and civil engineering.
American Standard (Inches)
JIS Standard (Metric)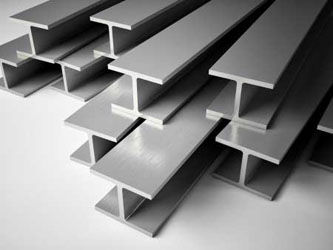 Download American Standard (Inches)
ARMOUR AND ABRASIVE PLATES
Abrasion Resistant (AR) steel plate is typically made in the as-rolled condition. These types/grades of steel plate products have been developed specifically for long service life in harsh conditions. AR products are suitable for a variety of applications in areas such as mining/quarrying, conveyors, material handling and construction, and earth-moving. Designers and plant operators choose AR plate steel when striving to extend service life of critical components, and reduce the weight of each unit put into service. The benefits of employing wear-resistant plate steel in applications involving impact and/or sliding contact with abrasive material are immense.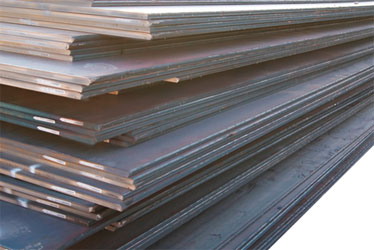 B.I & G.I COIL / SHEETS
REGAN B.I & G.I sheet or coil is defined as a carbon steel sheet coated with zinc on both sides.
Continuous hot dipping, or electro-galvanizing are the two processes used to produce galvanized sheet and coil. Generally speaking, the hot dip process consists of passing the steel through a bath of molten zinc.
The electro-galvanizing process consists of the application of zinc by electrolytic disposition. The result is a layer of zinc tightly adhering to the base metal through an iron-zinc bonding layer.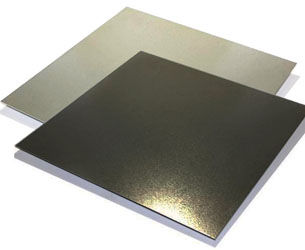 BASE PLATE
A solid piece of material that has enough strength and sturdiness to serve as the surface to which other things are attached to be supported.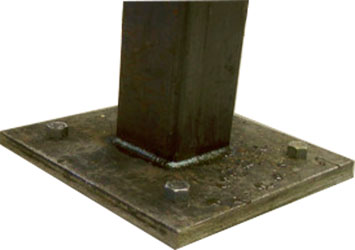 BOILER PLATES A515, A516
It is mainly used for pressure vessel and boiler manufacture in the oil and gas and petrochemical industries where the oil has high sulfur content – known as sour service. Whilst more expensive than normal carbon steel boiler plate, it is significantly cheaper than stainless steel whilst having improved cracking resistance helping to reduce maintenance and full life costs – as well as improved safety over standard boiler plate.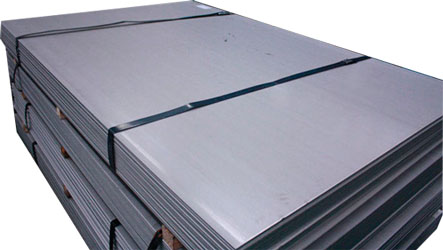 CHECKERED COILS, SHEETS & PLATES
Checkered plate is characterized by a raised angular pattern rolled onto the surface of the plate to provide skid resistance. This angular pattern provides an excellent omni-directional surface for both vehicular and pedestrian traffic. Since there are no pockets to collect grease, dirt or liquids.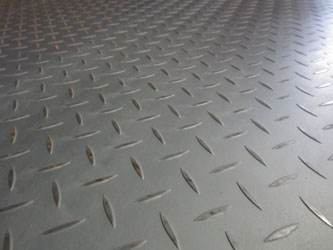 Download Checkered Coils, Sheets & Plates
COLD ROLLED COILS & SHEETS
Cold rolling occurs with the metal below its recrystallization temperature (usually at room temperature), which increases the strength via strain hardening up to 20%. It also improves the surface finish and holds tighter tolerances. Commonly cold-rolled products include sheets, strips, bars, and rods; these products are usually smaller than the same products that are hot rolled. Because of the smaller size of the workpieces and their greater strength, as compared to hot rolled stock, four-high or cluster mills are used. Cold rolling cannot reduce the thickness of a workpiece as much as hot rolling in a single pass.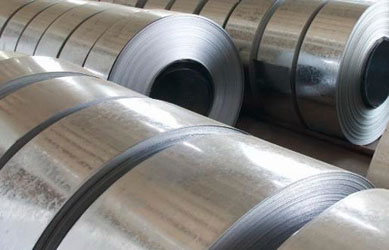 FLAT BARS
Flat Steel Bar (also known as flats or flat metal bar)
American Standard (Inches)
JIS (Metric)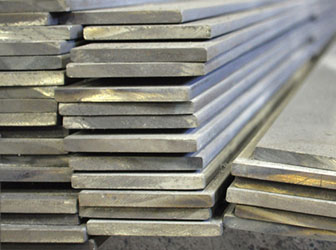 Download Flat Bar
GALVANIZED COILS & SHEETS
Galvanization is the process of applying a protective zinc coating to steel or iron, to prevent rusting. The most common method is hot-dip galvanization, in which parts are submerged in a bath of molten zinc.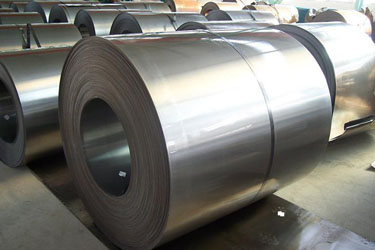 MILD STEEL PLATES A36 / SS400
A36 steel is a standard steel alloy that is a common structural steel in the United States. The A36 standard was established by the standards organization ASTM International.
As with most steels, A36 has a density of 7,800 kg/m3 (0.28 lb/cu in). Young's modulus for A36 steel is 200 GPa (29,000,000 psi). A36 steel has a Poisson's ratio of 0.260, and a shear modulus of 79.3 GPa (11,500,000 psi).
A36 steel in plates, bars, and shapes with a thickness of less than 8 in (203 mm) has a minimum yield strength of 36,000 psi (250 MPa) and ultimate tensile strength of 58,000–80,000 psi (400–550 MPa). Plates thicker than 8 in have a 32,000 psi (220 MPa) yield strength and the same ultimate tensile strength. The Electrical Resistance of A36 is 0.0000153 ohm/cm. A36 bars and shapes maintain their ultimate strength up to 650°F. Afterward, the minimum strength drops off from 58,000 psi: 54,000 psi at 700°F; 45,000 psi at 750°F; 37,000 psi at 800°F.
SS400 STEEL PLATES on the other hand is mostly of Carbon and Low Alloy Steel which can bear low temperatures and seawater.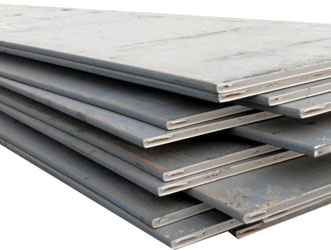 Download Mild Steel Plates A36 / SS400
CASTELLATED BEAM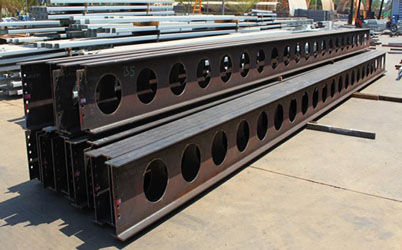 REGAN GARAGE SYSTEM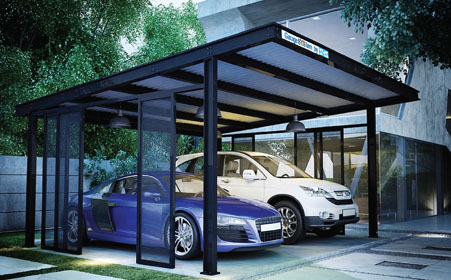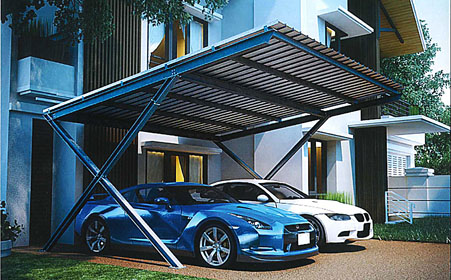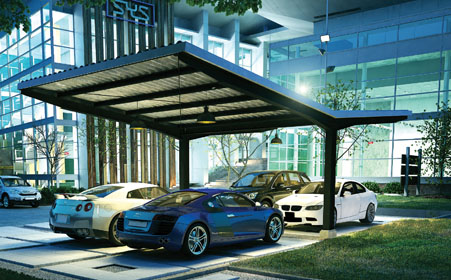 Contact Us
Regan Industrial Sales, Inc.
Address: #5 Harmony Street, Grace Village, Balintawak, Quezon City MM
Phone: (+632) 361-8REG (734) / (+63) 925 860-5734 / (+632) 361-8939 / (+632) 361-6926 / (+632) 771-8901 to 99 / (+632) 843-4343 LOC. 4270 - 4271
E-mail: sales@reganindustrial.com.ph
sponsored links
SIMILAR COMPANIES/PRODUCTS/SERVICES
Terms of Use/Privacy Policy Advertise Buy me coffee
Regan Industrial Sales, Inc.