3. Services
Feedmill Tolling Services
SPCC provides tolling services for feed milling industry. As of today, SPCC has 3 existing complete feed mills open for tolling business located at strategic locations such as Pangasinan, Batangas and Cavite. Plant Capacity ranges from 5 tons per hour up to 10 tons per hour for your mash, pellet and crumbled animal feeds. This facilities includes an administration building, feed mill equipment, warehouse for raw materials and finish goods, deep well water supply, waste water treatment facility, concrete roadways, guard house and fencing. The feed mill equipment are all in very good running condition and can produce quality feed for your requirement. SPCC is also open for tolling for other milling services such as grain milling, corn milling and rice milling.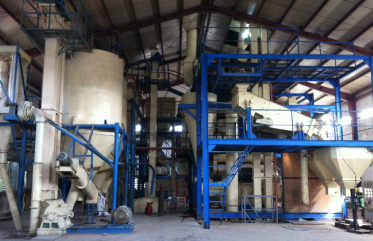 Rehabilitation Services
SPCC offers rehabilitation of any industrial equipment and or facilities. Such services gives customers an option to restore an existing machine and facility to their original or innovated state instead of buying new ones that would be costly or uneconomical. This maximizes clients existing resources or also can be showcased for potential buyers of their properties. SPCC is not just restores but also innovates equipment and or facility to produce a better capacity or function depending on the clients' requirement or needs.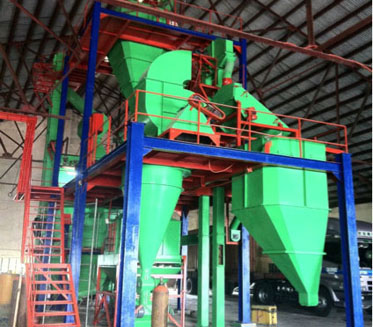 Design and Engineering Services
With vast experience and know-how on its product lines, SPCC provides design and engineering services to customers that need a proper design for their every applications. SPCC has a lineup of quality, talented and experienced individuals to assist clients on designing proper equipment and or facility setup.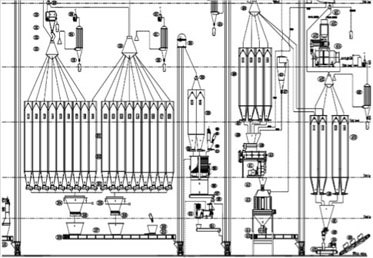 Installation and Commissioning Services
SPCC also caters installation and commissioning of any imported equipment or machinery of any client may it be new clients or even competitors. SPCC has a wide range of experience on installing imported equipment and has several partners from local and abroad to meet the requirements of clients. With SPCC, clients can be rest assured that their equipment or facility will meet its designed function and capacity by properly installing, testing and commissioning of every single detail of the facility or equipment. Having SPCC install your equipment, we will guarantee you a better facility and a faster after sales service.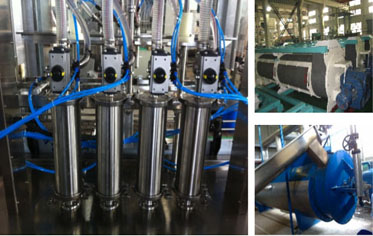 Applications
Feed Milling
SPCC has already served the feedmill industry for over 14 years with a complete production line: for livestock, hog and poultry, aqua feeds, for shrimps and fish, for pet foods and ruminants, the locally manufactured equipment are tested for its endurance, reliability and affordability. We offer our customer the lowest operating cost with available after sales service support 24/7.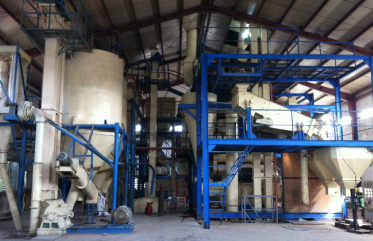 Slaughterhouse / Abbatoir
SPCC designs and installs a complete line of slaughterhouse equipment for cattle, hog and poultry using our latest innovation and technology. We develop a reliable, durable and affordable equipment with a very reasonable price which conformes to domestics and international standards with added innovations to meet different client needs. Available in hydraulic or mechanical actuated equipment or pneumatic operated equipment both for hog and cattle line; giving us an edge over our competitors. SPCC have already catered many abbatoir facilities may it be private or government owned.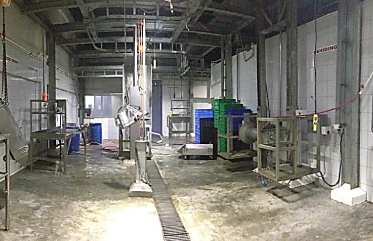 Material Recovery Facility (MRF)
Using SPCC innovation and technology, comes with the development of locally made rotavator for composting garbage or animal waste and converting it to bio organic fertilizer. With a pellet form which give our organic fertilizer great edge over other competitors. We have also technology converting garbage to industrial fuel.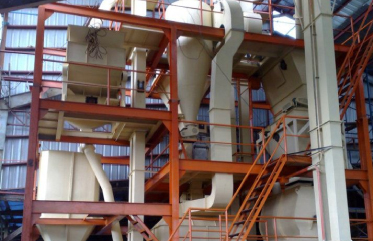 Bulk Storage Bins & Silos
SPCC is also a dealer of steel silos from ZCME China from 250 tons up to 2,000m tons/silo. SPCC also fabricates and installs locally made plain silos up to 300m3 capacity; available in hopper bottom or flat bottom silos. We also produce conveying equipment, steel support, bridges and pneumatic conveyors of different capacity at very affordable price. Also available are square modular storage bin that will meet your storage requirement.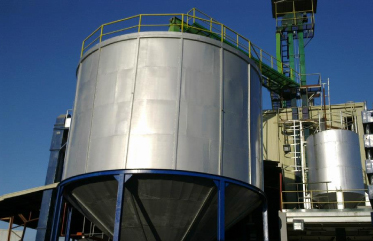 Tunnel Vent Facilities
SPCC and OPTICON Agri-Systems came into an agreement last August 2013, Appointing SPCC as their exclusive distributor for the Philippine Market. OPTICON Agri-systems has been established in 1985, and specializes in the manufacturing and design of farm automation and related equipment, suitable for the poultry and pig sector. OPTICON successfully equipped farms throughout the market in Europe, USA, Canada, Russia and the Middle East with their computerized livestock solutions. While SPCC constructs the civil works and site development of such facilities. This partnership aims to compete with present suppliers and contractor to cater a better and much for efficient facility.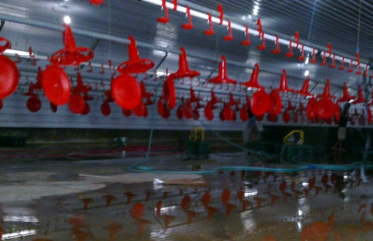 Rendering Plants
SPCC is also a local fabricator of rendering plant equipment as well as a dealer of imported ones. The advantage of SPCC to other manufacturer is the vast experience and expertise in this field. SPCC also designs and construct complete line of rendering plant for fish, feathers and condemned meat products. The system came with pollution control equipment, available in steam, heater and drier, available both locally or imported brand.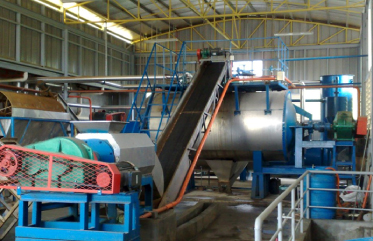 Almex Extruders
Almex extrusion techniques specializes in single screw extrusion equipment, from the extrusion unit to complete installations. Almex is a family owned, independent company since 1970. Almex extruders and Contivar™ expanders are in use worldwide at fish feed-, oil extraction-, pet food-, animal feed plants, the food industry, the processing and chemical industries.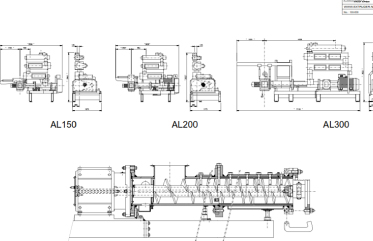 Packaging Machines
SPCC is continuously expanding its product line to provide customers with solutions, great quality product and unmatched after sales services. Our packaging machineries applies to feeds, food, chemicals, lubricants, petroleum and etc. SPCC offers a local manufactured and imported machineries depending on the clients choice.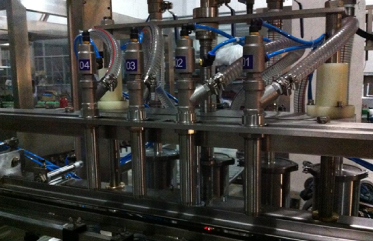 sponsored links
SIMILAR COMPANIES/PRODUCTS/SERVICES
Terms of Use/Privacy Policy Advertise Buy me coffee