Tracing its humble beginnings to 1951, the Primary Group of Builders (PGB) started with a single family-owned construction company that was built through hard work, determination, and unyielding professionalism.
William C. Liu Construction became the contractor of choice for Cebu's leading corporations by gaining a reputation of delivering prompt, affordable, and quality products and services. This reputation has become PGB's legacy.
Through the years, the family corporation has branched out into different industries. From one company, Primary Group of Builders grew to become a powerhouse conglomerate with an umbrella of trusted companies in their respective fields.
Each company upholds passion and thrust for excellence. We have diverse solutions that are integrated to strengthen each company's competence which allow us build lasting solutions for our clients and investors.
Primary Group of Builders strives to create value and positive impact on people's lives, business, and the society that will last through generations.
Products & Services
Construction
We don't just build. We build to last. From raw materials to finishing touches, Primary Group of Builders (PGB) will always make sure that you get the best. PGB is committed to being your one-stop construction solutions provider with fully-equipped manufacturing plants, high-quality construction materials, and competent and customer-centric in-house design and operations teams.
General Construction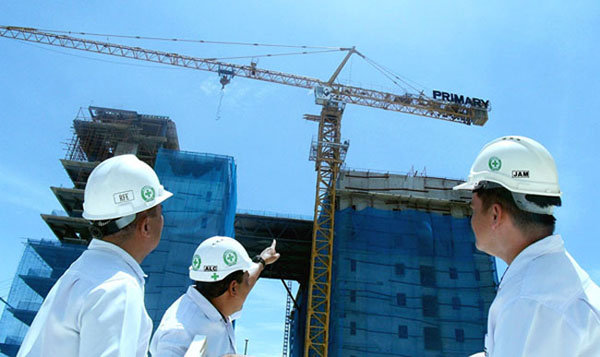 With a Triple-A category license from the Philippine Contractors Accreditation Board (PCAB), we can take on a broad range of construction projects that include malls, mixed-use buildings, hotels, medical facilities, institutions, residential developments, and industrial buildings.
For over 65 years, we have designed and built lasting structures under strict quality control and time efficiency; evident in our more than 1.5 million square meters of completed structures which have become prominent landmarks in the Visayas and Mindanao.
Construction Materials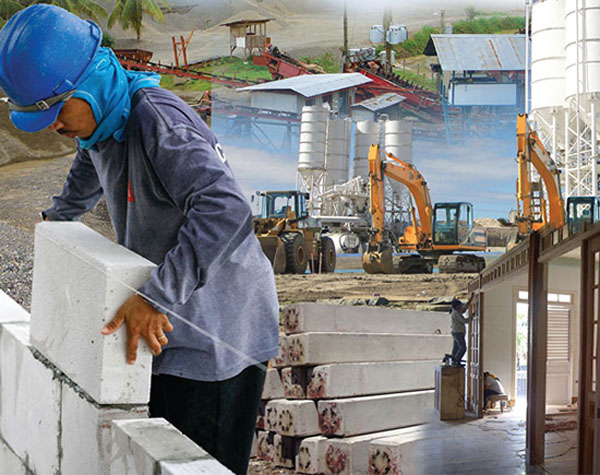 Taking into heart our goal to provide our clients with complete construction solutions, PGB lessens your load by offering you a myriad of superior-quality materials that are essential in every construction project.
Concrete – Ready-mix and Pre-cast

Our ISO 9001-certified plants located in Mandaue City and Minglanilla, Cebu are equipped with the latest technology and are operated by highly trained teams to manufacture durable, strategically-engineered, and cost-efficient ready-mix concrete.

Our state-of-the-art laboratories and three fully-computerized batching plants can produce up to 160 cubic meters of ready-mix-concrete per hour, which will then be delivered on time by our fleet of over 60 well-maintained transit mixers.

Pre-cast concrete structures lessen construction downtime without sacrificing project efficiency, durability, and affordability. For our concrete square piles, we use a 108-meter twin casting bed series that guarantees dependable and timely fabrication.

LightStrong Blocks

Lightweight, cost-saving, thermally efficient, earthquake resilient, and eco-friendly—these are just some of the pros that LightStrong blocks offer to our clients.

Along with a number of other features, these blocks have formed cost-effective wall systems that have contributed to shorter construction durations, reduced cost of foundations and structural members, lower energy cost, and lesser carbon footprint. Companies like Maayo Medical Clinic, University of Cebu – Medical Center, and Ateneo de Cebu have experienced and validated this construction innovation. You can too!

Aggregates

We have sourced across the country to ensure that we can readily provide you with top-quality aggregates that are compliant with environmental standards. Our sourced-out aggregates undergo several phases and are meticulously processed consistently in all of our crushing plants.

Heavy Equipment

We have a steady fleet of over modern, up-to-date heavy lifting and material handling as well as earth-moving equipment operated by multi-skilled and duly-accredited operators.
Real Estate
PGB builds the perfect shelter for families and businesses. Being a reliable developer with trusted property management team, we ensure that all are developments are well-planned and well-managed. As we address your real estate requirements, we provide ease in doing business and we are with you every step of the way.
Commercial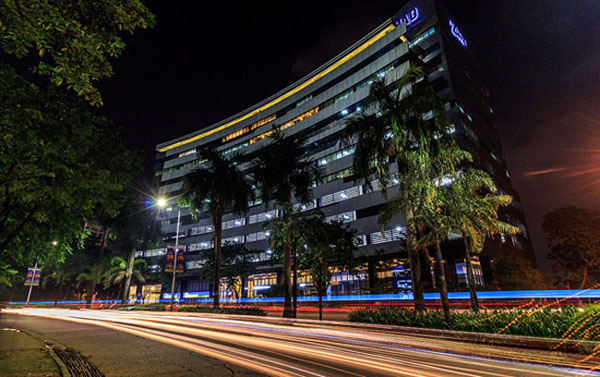 For every transaction, we build lasting relationships. We provide our clients with the best-fit solutions for their diverse needs and determine the best tenant mix to benefit both our commercial and retail clients.
For over 20 years, we have continued to help businesses build their success through our more than 300,000 square meters of professionally-managed IT and BPO-friendly workspaces that are located in prime business districts and feature flexible fit-out options, 100% full back-up power, and an ISO 9001:2008-certified in-house Property Management Team.
Industrial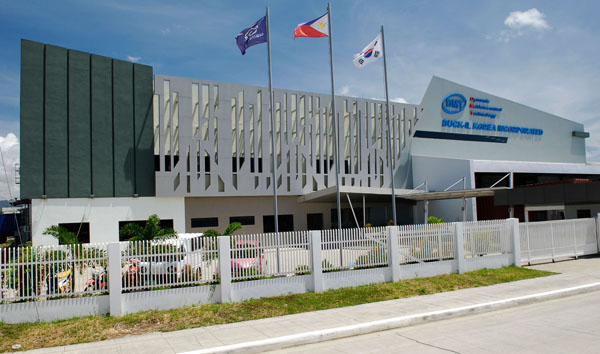 For more than two decades, we have proudly partnered with a number of multinational companies to provide them with their industrial real estate needs through our more than 15 PEZA-accredited industrial buildings located in MEZ 1, MEZ 2, and CLIP. We construct and lease out ready-for-occupancy standard factory buildings, construction-ready subdivided lots, and built-to-suit facilities.
Our Built-to-Suit Program was created in line with our "Best-Fit Solution" approach, as clients can select unique features for very specific requirements. Our experienced and ISO-certified construction and project management teams are ready to build your desired facility or work with your existing team.
We have also introduced the Naga Valley Industrial Park (NAVA), a 35-hectare industrial zone located within the booming industrial hub of Southern Cebu—Naga City.
Residential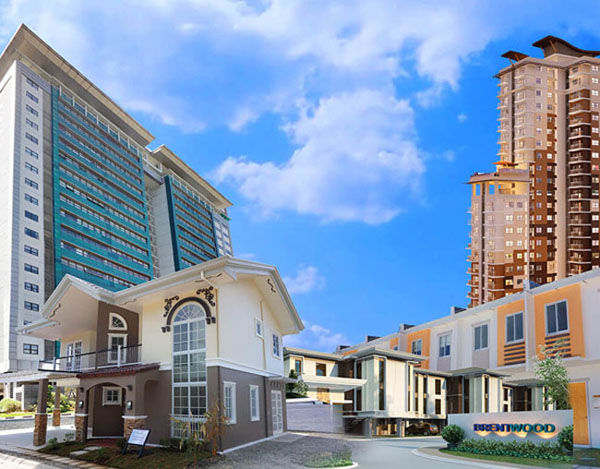 Condominiums
Subdivisions
With over 27 years of experience as an industry leader in the residential real estate market, we continue to develop thriving and holistic communities across the country, bringing with us our reputation of providing top-quality, on-time, consistent, well-planned, and responsibly-managed communities.
As your reliable partner in all things real estate, we have developed more than 7,000 residential units and 47 subdivision and condominium developments that have received numerous accolades from award-giving bodies such as the Philippines Property Awards.
Health & Lifestyle
Who says you can't mix healthcare and leisure? You deserve to experience that fine balance of wellness and hospitality with a delicate touch of Cebuano warmth. We even have a special lifestyle rewards program just for you!
Medical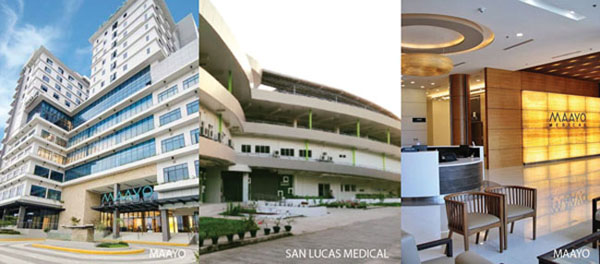 The Philippines' first and only wellness hub, Maayo Medical Clinic, is a world-class outpatient medical facility that offers comprehensive integrated healthcare. It offers hassle-free, seamless, and patient-centered wellness experience with accurate and warm medical attention. Its outpatient surgeries have no room charges and related costs, have shorter treatment times, and have set schedules that won't be affected by sudden emergency operations unlike in regular hospitals. It also has top-of-the-line specialty clinics and readily-available results through the Integrated Health Information System. They also have an international help desk for foreign guests.
Quality healthcare shouldn't be limited to urbanized cities. PGB brings health and wellness to the South with San Lucas Medical, a unique synergy of a modern outpatient medical facility and a community hub located in Minglanilla, Cebu. Residents from Minglanilla and nearby municipalities wouldn't have to travel far for check-ups and medical exams as San Lucas' multi-specialty clinics and laboratories serve as a one-stop shop for your medical needs at affordable pricing schemes. It even has a 24-hour birthing center!
Hotels & Resorts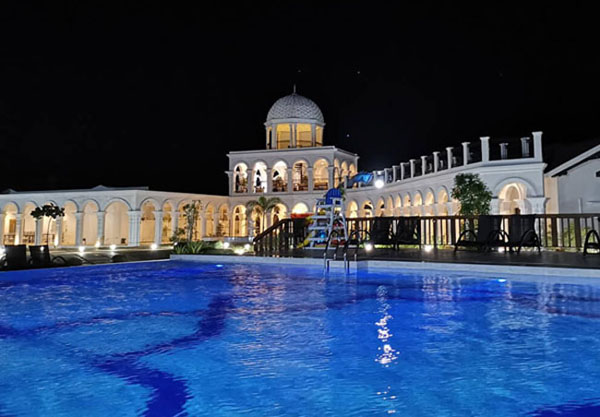 Maayo Hotel

Conveniently located 15 minutes away from the Mactan-Cebu International Airport and right in the midst of urban Mandaue City, Maayo Hotel is the perfect getaway and wellness retreat for busy business travelers and city folks. The 1st and only 4-star wellness hotel in Mandaue City features 229 well-appointed rooms decorated with soothing hues to complement your relaxing stay. It also offers panoramic views of the city, dining outlets offering international cuisines with a Filipino twist, and Cebuano/Filipino-inspired interiors for the complete Cebuano hospitality experience.

Maayo Resorts

If you fancy staying away from the city, then Maayo Stay is the right choice for you with themed resorts located in renowned beach destinations in Northern and Southern Cebu. Enjoy the laid-back rural vibe with Maayo's signature warm Cebuano hospitality in these quality accommodations:

Maayo Argao
Maayo Badian
Maayo San Remigio
Restaurant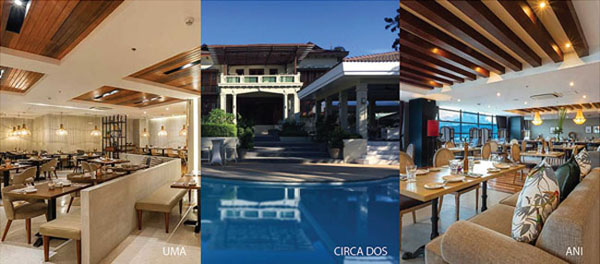 Build up your appetite with a myriad of gastronomic feasts that stay true to the Filipinos' love for food.
Circa 1900 and Circa Dos at Lahug, Cebu City offers a sophisticated dining experience in Spanish colonial houses with delicious international cuisine that pays homage to Filipino culinary heritage.
Maayo Hotel also has five unique dining spots to suit your chosen food trip:
Dayun Lounge is perfect for winding down with a cup of coffee or a glass of wine
Uma's – Offers all-day Southeast Asian buffet
Ani provides sumptuous fine dining experience
Maayo al fresco Pool Bar is a chill-out place to grab a drink or two
Portal, a cafeteria-style restaurant, located at 2Quad Building, offers convenient dining option for working professionals at the Cebu Business Park.
Lifestyle and Rewards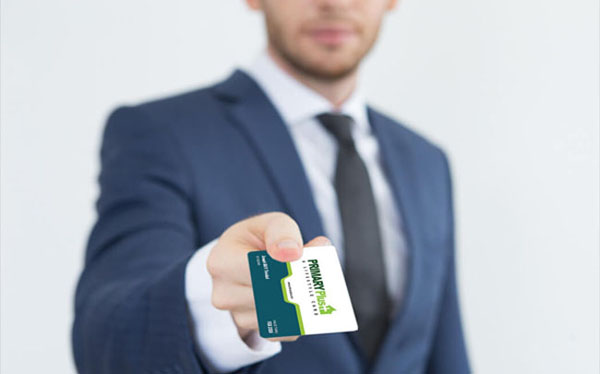 Primary Group of Builders also synergizes its wide range of products and services through its own lifestyle rewards program. Earn points through availing our services, and get exclusive deals and discounts from MaayoHotel, MaayoMedical and various affiliates and merchants through the all-new Primary Plus!
Logistics
With our own transportation assets to complement our infrastructures, Primary Group of Builders (PGB) offers superior chain management services to transform Cebu into an ideal supply chain hub; providing the most reliable, efficient, and effective logistics solutions in the market.
Shipping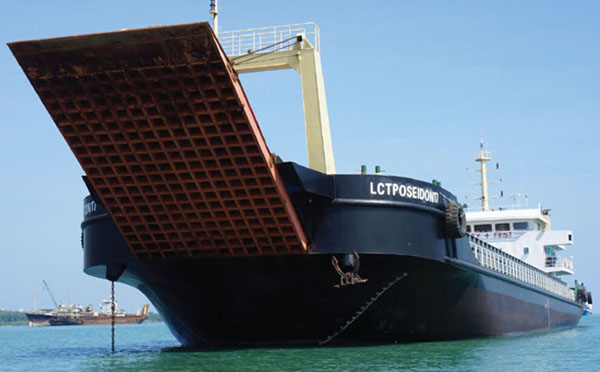 Have your containerized or loose cargo shipped from our port in Minglanilla, Cebu, to any major port in the Philippines onboard our own fleet of forty onevessels that were designed to dock at any port. These modern vessels run on an average speed of 10 knots to ensure on-time delivery.
Equipment Rental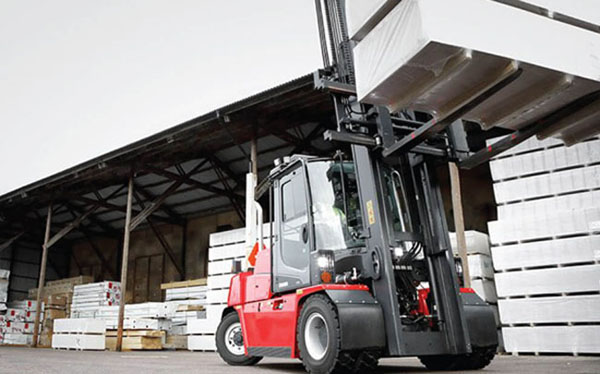 After transporting your cargo by sea, our well-maintained delivery fleetis available for trucking rental services for material handling. These Prime Movers, Wing Vans, and Dump Trucks are equipped with tracking devices to ensure cargo safety and security. Together with the expertise of our partner-agents all over the country, PGB's trucking services can cover any area in the Philippines. You can even avail of door-to-door services from your warehouse to markets, retail outlets, or another warehouse location.
Warehousing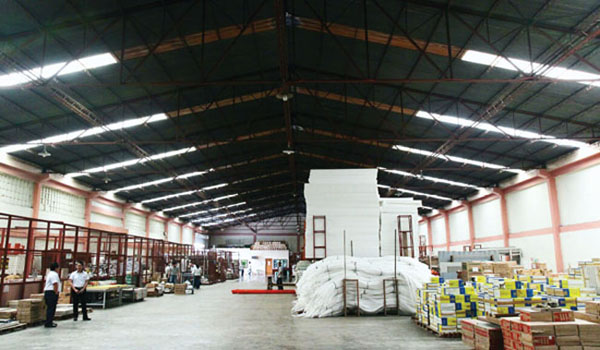 Aside from transportation, PGB also offers warehousing solutions for the complete logistics service. These warehouses are ready to cater to food-grade goods and inorganic items and are equipped with modern warehouse management systems, handling equipment, and loading bays.
Port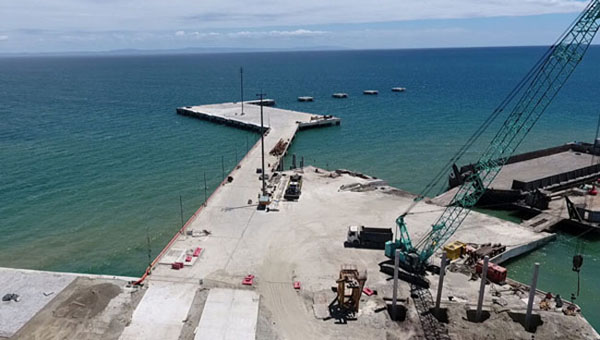 Located in Minglanilla, Cebu is our 6-hectare port development which is also being expanded to 40 hectares. Located 15km from Cebu City, Cebu South Port is capable of berthing three Ro-Ro Vessels and five Conventional Vessels. The Cebu South Port will also host a one-stop-shop for cargo clearances from Customs, Cebu PortAuthority, and Coast Guard.
Contact Us
Primary Group of Builders
Address: PSC Building, 333 V. Rama Avenue, Cebu City 6000, Philippines
Phone: +63 32 253 8026 LOCAL 112
E-mail: hr_ee@primary.com.ph
Find us on Google Maps
sponsored links
SIMILAR COMPANIES/PRODUCTS/SERVICES
Terms of Use/Privacy Policy Advertise Buy me coffee