Celadon Manila
by Ayala Land
Celadon Residences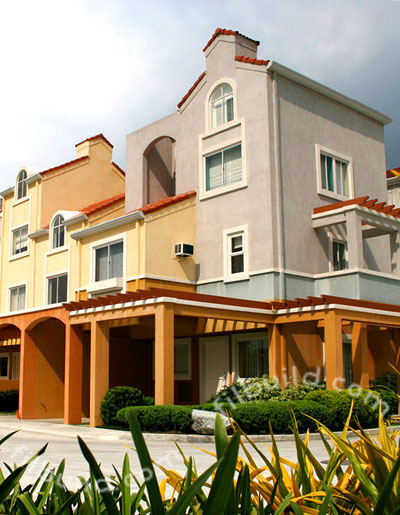 Celadon Residences is an intimate gated residential community that reflects the leisurely ideals of Celadon Manila. It is a 4.2- hectare master planned residential townhouse community that will offer 202 units.
Celadon Residences' Mediterranean-inspired townhomes in an intimate gated residential community reflects the leisurely ideals of Celadon Manila. Celadon Residences provides its residents with a wide range of village park facilities like adult and kiddie pools, open playfield, kids' playground, basketball court, and clubhouse pavilion that encourage community interaction and fellowship, completing the uptown living experience.
Celadon Residences will occupy around 22,000 square meters of greens and open spaces.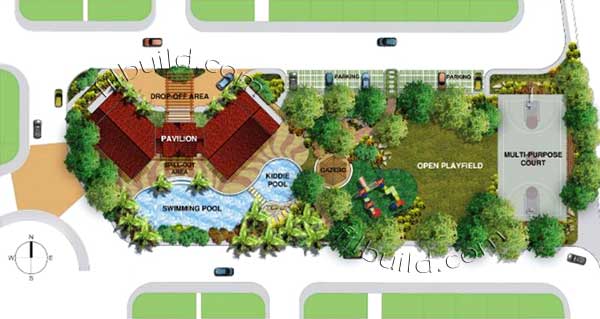 Amenities
Clubhouse pavilion
25-meter swimming pool
Children's pool
Gazebo
Kid's Zone with outdoor play equipment
Open playfield
Basketball / multi-purpose court
Lush gardens and landscaping
Features
24-hour security
High-tech security system
Overhead utilities
Overhead water tank
Sewage Treatment Plant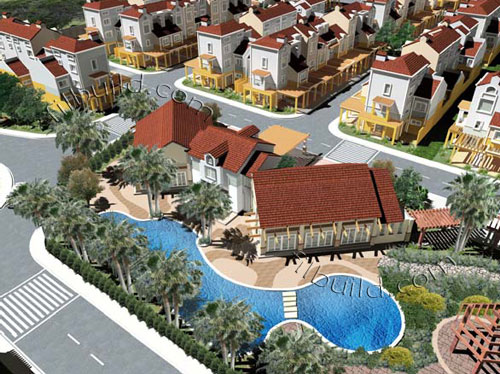 Plumbing
Water supplied by Maynilad Water System Inc (MWSI)
Water is stored in a centralized underground cistern
Water is then pumped to an overhead tank and is distributed to the individual units
Provision for a multi-point water heater for Masters bedroom and common T&B
Underground sewage treatment plant will be provided to process waste water. This will be connected directly to the existing drainage system in the area.
Fire Protection and Alarm System
In compliance with NFPA 12, 13, 20 and local fire code of the Philippines
Automatic sprinkler system provided at corridors, common areas and inside residential units.
Underground Fire Storage Tank
Fully addressable smoke detection system at residential and common areas
Provision of heat detector at kitchen area
Pressurization at Fireman's Lift and two fire escapes for each tower.
Consultants
Sanitary and Plumbing - Meinhardt Philippines, Inc.
Architectural - Aidea Philippines, Inc.
Project Manager - Trans-Asia Phils, Inc.
Electrical - R.A. Mojica & Partners
Mechanical - R.J. Calpo & Partners
Structural - Aromin & Sy + Associates