WTG Construction and Development Corporation is actively participating in government and private sector projects such as Roads, Bridges, Flyover, Ports and Harbor, Slipways and Building Constrcutions. We are registered with the Philippine Contractors Accredition Board as an "AAA" construction company.
WTG Construction and Development Corporation is the name behind many infrastructures and development in the Queen City of the South and also its neighboring islands, mostly in Visayas and Mindanao.
Since operation, we have been providing our clients with most reliabe solutions to their most complex construction challenges. Today, we are recognized as one of the leader in the industry for own strength in traditional and innovation construction methods, fast delivery and quality work. We also aim to provide customer satisfaction, quality and durable work, and to become part of the International Standards Organization (ISO) towards globalization. Our successful construction approach is based on aggressive contractor administration, accurate cost control and low overhead.
Services
Pile Driving
Bored Pile
Bridge Construction
Flyover Construction
Drainage
Port Construction
Building Construction
Road Construction
Railway Construction
Rentals of Heavy Equipments
Marine
Some of our clients
GAISANO GRAND GROUP OF COMPANIES
TSUNEISHI HEAVY INDUSTRIES, CEBU (THI)
INTERNATIONAL PHARMACEUTICALS INC.(IPI)
PHILIPPINE PORT AUTHORITY (PPA)
TAFT PROPERTY VENTURES DEVELOPMENT CORP.
CEBU ENERGY DEVELOPMENT CORP.
ASIAL ALCOHOL CORP.
BOLJOON HERITAGE FOUNDATION, INC.
ATLAS FERTILIZER CORP.
TICC REALTY CORP.
CARMEN COPPER CORP.
CEBU ENERGY DEVELOPMENT CORP.
METROPOLITAN CEBU WATER DISTRICT
NATIONAL IRRIGATION AUTHORITY REG.10
DEPT. OF PUBLIC WORKS & HIGHWAYS REG.VII (DWH REG.VII)
DEPT. OF PUBLIC WORKS & HIGHWAYS REG.XII (DWH REG.XII)
PROVINCIAL ENGINEERING OFFICE (PEO) Province of Cebu
LOCAL GOVERNMENT UNIT (LGU) City of Cebu
LOCAL GOVERNMENT UNIT (LGU) Municipality of Daan-Bantayan
LOCAL GOVERNMENT UNIT (LGU) Municipality of Balamban
Featured Projects
Bridges and Flyovers
Dayhagon Bridge and Approaches Along Anonang-Curva-Daanbantayan Road, Medellin, Cebu
San Jose de la Montaña Extension Bridge and Approaches Brgy. Mabolo, Cebu City
Repair/Rehabilitation of 1st Mandaue-Mactan Bridge Mandaue City
Proposed Reconstruction of the Old Mananga Bridge & Approaches, Cebu South Road, Talisay, Cebu
Construction of Cansaga-Pitogo Bridge & Approaches Along Cebu North Road Consolacion, Cebu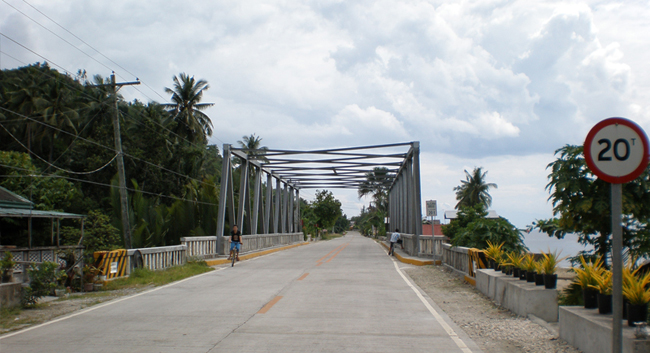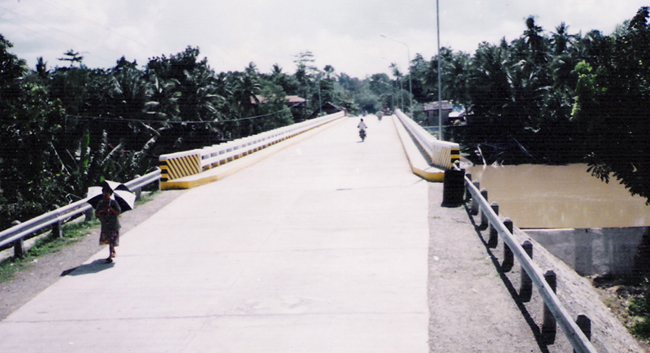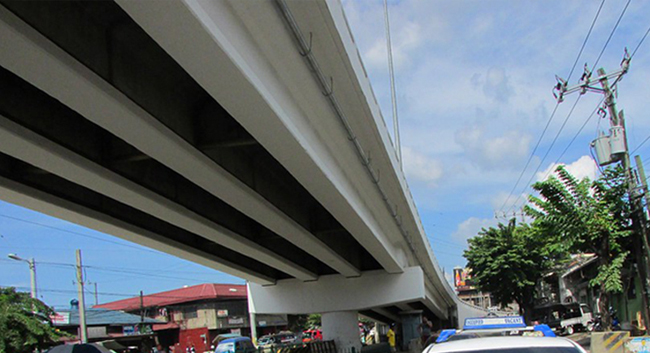 Roads
Concrete Paving of Ludo & Luym Plant Complex, Tupas St., Cebu City
Reinforced Water & Concrete Perimeter Wall Fence & Repair of Reinforced Concrete Road Pavement Tupas St., Cebu City
Impv't./Widening Concreting of 7.8 Km. Madridejos Provincial Road, Madridejos, Cebu
Construction/Rehabilitation of Farm to Market Road Brgy. Hingatmonan-Lamesa, Balamban, Cebu
Improvement/Concreting of Samboan-Badian Provincial Road (Samboan-Ginatilan- Malabuyoc Section)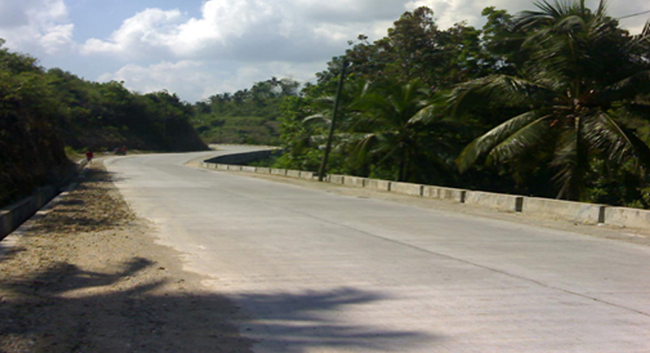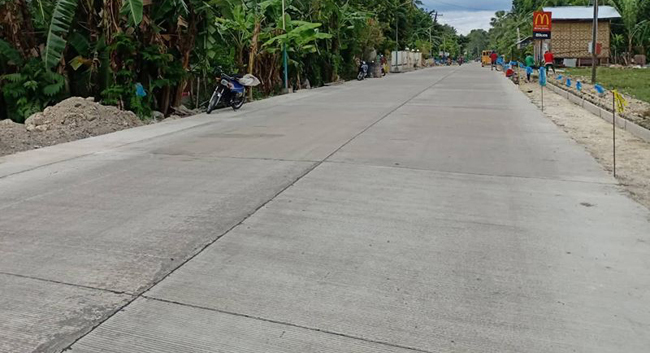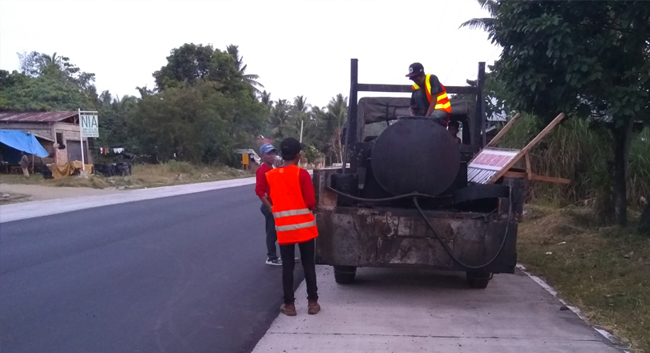 Buildings
Construction of Company's Bulk Storage Bldg. at Sangi Plant, Toledo City
Construction of 3 storey 12 C L SB @ Zapatera E/S, Brgy. Zapatera, Cebu City
Construction of 4 storey 20 CL SB @ Talamban E/S Talamban, Cebu City
Construction of 4 storey 20 CL SB @ Zapatera E/S, Zapatera, Cebu City
Construction of THI Canteen Building, Balamban, Cebu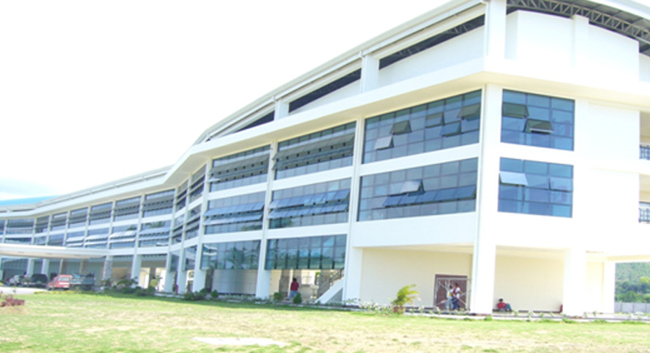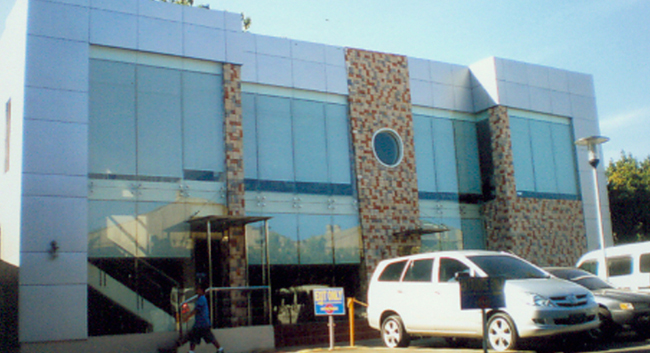 Ports
Mooring Sinker for Floating Dock Balamban, Cebu
Const. of 80,000 Dead Weight Tons Slipway & Construction of Two units 50 tons Jib Crane INC. Foundation, Buanoy, Balamban, Cebu
Construction of Causeway & Trial Pier @ JV Shipyard, Arpili, Balamban, Cebu
Rehabilitation of Old Pier @ Port of Sta. Fe
Proposed Widening of Rock Causeway and Construction of Berthing Facilities Port of Calubian, Northern Leyte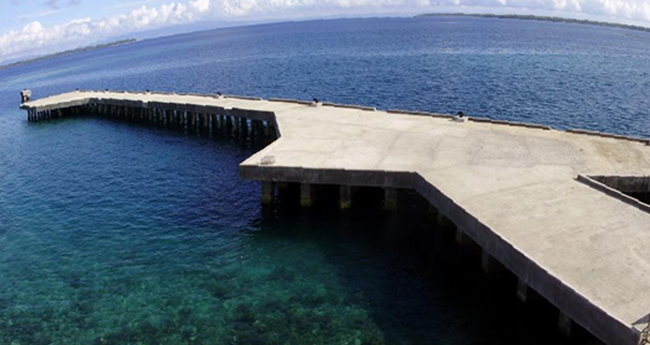 Pile Driving Foundation
Pile Driving at SM City Cebu, North Reclamation Area, Cebu City
Design and Construction of one (1) Unit Fender Pile Cluster for Jetty No. 1 at Mactan Installation, Lapu-Lapu City
Fabrication & Driving of R.C. Piles Foundation for Steel Tower, Tigbauan, Iloilo
R.C. Pile Driving at King & Sons, Inc. Cebu North Reclamation Area, Cebu City
Foundation of University of Cebu Alumnos, Mambaling, Cebu City
Bored Piling
Bored Piling at Cebu Insular Hotel, Cebu Business Park , Ayala Center, Cebu City
Bored Piling for One CKS Tower, Jones Avenue, Cebu City
Bored Piling for SM-Sheraton Hotel, North Reclamation Area , Cebu City
Bored Piling at Cebu Marriott Hotel, Cebu Business Park, Ayala Center, Cebu City
Bored Piling at 2nd Mandaue Mactan Bridge, Mandaue-Mactan, Cebu
Resettlement Project
Balamban Resettlement Project, Abucayan, Balamban, Cebu
Hinigaran Resettlement Project, Hinigaran, Negros Occidental
Pontevedra Resettlement Project, Pontevedra, Negros Occidental
Demolition Works
Demolition & Disposal of Old 1997 7 Storey SSS Building Osmeña Boulevard, Cebu City (Sub-Contract w/ Salazar Const.)
Reclamation Project
Cebu South Coastal Road Project, Segment 3B-1 Taise-Marubeni Joint Venture Reclamation Work
Site Development Project
Site Development of Nichols Park Subdivision, Nichols Height, Guadalupe, Cebu City
Concreting of Gaisano Grand Toledo Site Development, Sangi, Toledo City
Flood Control & Drainage
Construction / Rehabilitation of river Control Including Seawall Tabajan, Guindulman, Bohol
Dredging Works
Tsuneishi Heavy Industries
Danao Port, Escalante
Sum-ag River, Pulupandan Negros Occidental
Dredging of Berth and Approach Areas At the Port of Calbayog, Calbayog City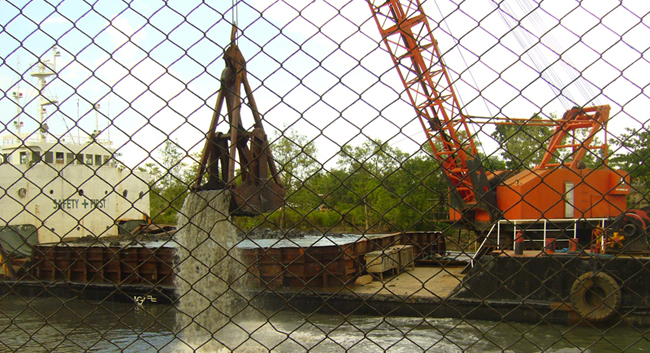 Slope Protection Project
Cebu South Coastal Road Project, Taisei-Marubeni Joint Venture Slope Protection Works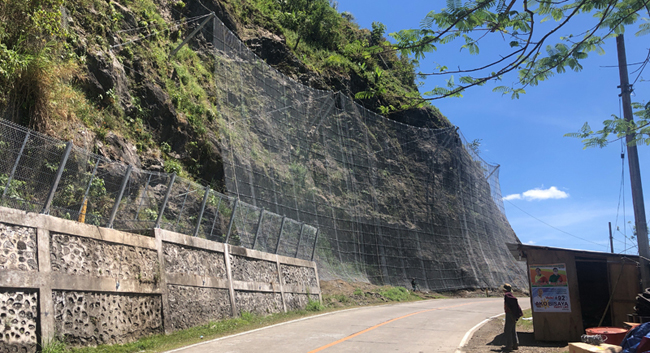 Contact Us
WTG Construction & Development Corporation
Address: Rizal Ave Ext. Pardo, Cebu City, Philippines 6000
Phone: 273 7988 | 273 5988 | 273 2388
E-mail: gowilly@yahoo.com | wtgconst2013@yahoo.com
Find us on Google Maps
sponsored links
SIMILAR COMPANIES/PRODUCTS/SERVICES
Terms of Use/Privacy Policy Advertise Buy me coffee