Thaison Builder & Developer Inc. is a general contracting, construction management, engineering, and design company with extensive history in medical, educational governmental, commercial, and residential design, maintenance, and construction nationwide. The company name, a tribute to founder Engineer August Bungkrapure Cantor's Thai mother, encapsulates Thaison's commitment to world-class construction and design across all industries.
Since its inception in 1987, the company has seen to the construction, renovation, maintenance and design of some of the country's most notable institutions. Included in this list are government agencies such as the Philippine Army and Philippine National Police, medical hospitals such as the Mary Mediatrix Center; and microfinance institutions such as the Philippine Army Finance Center Producers Intergrated Cooperative. The company also takes great pride in its design and construction of world-clas quality residential houses in name of the country's most exclusive subdivisions.
What started as a humble single proprietorship in 1987 has now grown to a full-fledged corporation that proudly carries the name Thaison Builder & Developer Inc. Now, the company continues to add to its history of quality construction and design by expanding its services to meet the needs of the evolving Philippine and ASEAN communities thus showcasing talent and skill of Filipinas in the global arena.
Services
The company prides itself on its superior ability to meet its clients mechanical, civil and architectural, electrical, fire protection, sanitary and plumbing needs. It services have been tried and proven excellent by various institutions in the country from government to medical, from commerical to residential.
General Contracting Works

Vertical Construction Of Mid-Rise To High-Rise Institution Buildings Such As Schools & Commercial Buildings

Specialized In Hospital Construction

Architectural Fit-Out Works

Renovation Works

Horizontal Land Development (Road, Parking, Utility System)

Mechanical, Electrical, Plumbing, Fire Protection Works

Mid-Rise To High-Rise Structural Works

Mid-Rise To High-Rise Residential Construction
Completed Projects (partial list)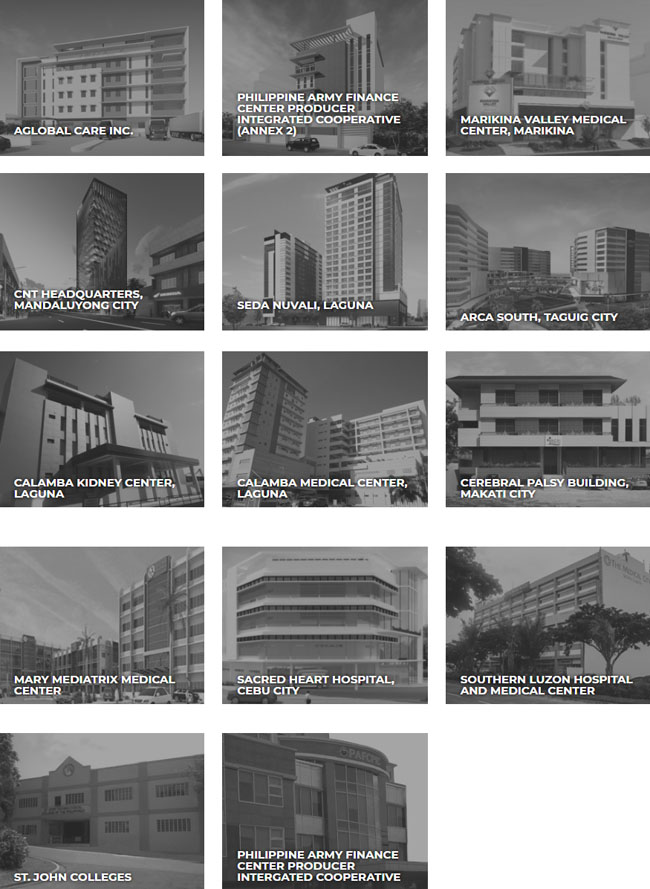 Contact Us
Thaison Builder & Developer Inc.
Address: No. 46 Pilar Banzon St., BF Homes, Parañaque City, Metro Manila
Phone: (02) 7501 0578 | (02) 8802 2974
E-mail: builderdeveloper@thaisonbuilders.com.ph
Find us on Google Maps
sponsored links
SIMILAR COMPANIES/PRODUCTS/SERVICES
Terms of Use/Privacy Policy Advertise Buy me coffee
Thaison Builder & Developer Inc.