We are highly specialized in design, production and distribution of hydraulic attachments such as vibro rippers, rock grinders. We are proud of ourselves in the equipments we manufacture and develop.
SUNJIN CE has led the way providing equipments and services for the construction, mining and demolition industries.
Sunjin CE Vibro Ripper
The SUNJIN Vibro Ripper is an exceptional tool for demolition, excavation, slag recycling, dredging, trenching, underground mining, and even underwater applications, due to an enclosed pressurized chamber in the attachment head that does not need an air supply, as traditional hydraulic hammers require.
The SUNJIN Vibro Ripper has developed to meet client's needs for increased performance and production output in rock excavation and demolition, lower maintenance costs, less down time, and better warranty conditions.
The SUNJIN Vibro Ripper's closed energy chamber is fully protected from dust, water, and dirt, providing trouble free performance under the most severe conditions.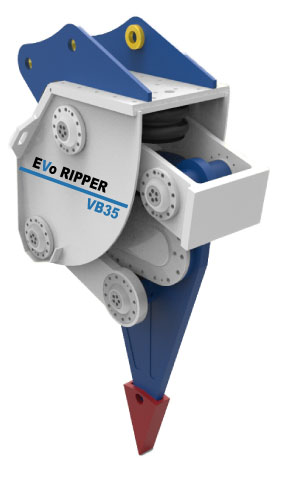 Sunjin CE Vibro-Hammer
A "vibratory hammer" is a tool used to drive piles in or out of the ground for building marine docks, bridges, buildings, roads, rail, walls, and many other types of foundations. Traditional pile drivers are very loud and use a large weight to strike the pile.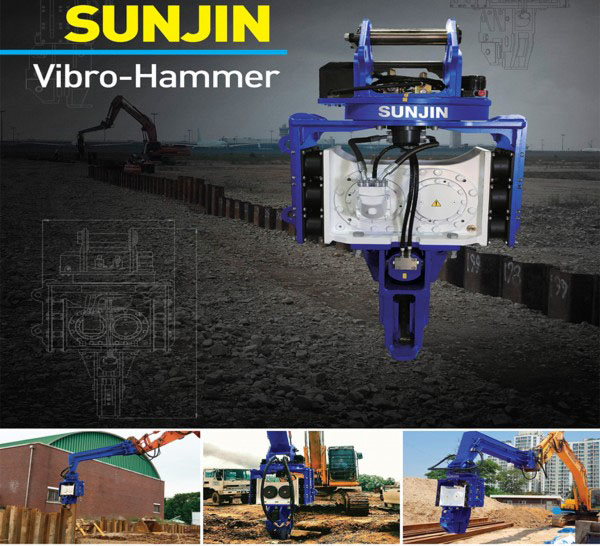 Sunjin CE Drum Cutter
Robust
Rock Grinders(Drum cutters) are reliable and long lasting because the drive train is over-engineered and the attachment of the cutter drums is very secure. They are designed to be low maintenance.
Strong
Cutter heads from Rock Grinders(Drum cutters) are designed to provide the optimum cutting power at the recommended cutting speeds. They guarantee a smooth cutting action while providing each pick with the maximum cutting power to penetrate the rock.
Reliable
High torque hydraulic motors drive extremely large spur gears to turn the cutter drums. The gear wheels are so robust the drum cutters can be used in the most difficult conditions without risk of failure.
Quiet and Low Vibration
With low vibration and quiet operation, rotary drum cutters can work in environmentally sensitive areas.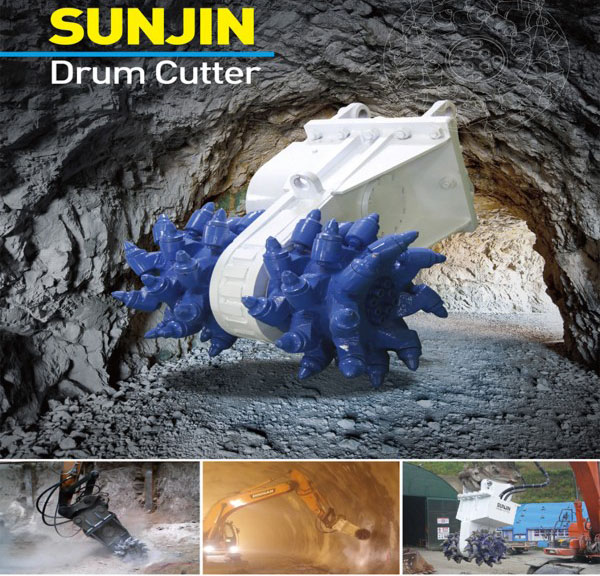 Sunjin CE Rock Grinder
Applications 
Trenching, accurate excavation of spacial shaped excavations, slag removal in steel mills, cleaning pile tops and soil mixing. 
Features 
Single head rock grinders are driven by a powerful radial motor creating extremely high cutting forces. Oversized, long lasting cutter heads bearing enable to operate in the most demanding conditions.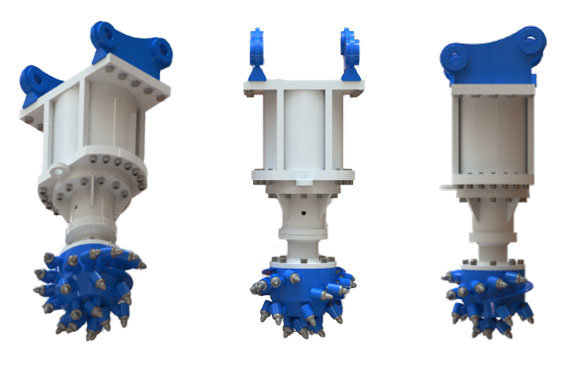 Contact Us
SJ&A Construction Equipment & Parts Supply
Address: RBS Building LO5 corner J. Teodoro St., C3 Road Caloocan City, Metro Manila
Phone: 938-4964
Mobile Phone: 0999-936-6815
E-mail Address: inquiry.sunjin@gmail.com
sponsored links
SIMILAR COMPANIES/PRODUCTS/SERVICES
Terms of Use/Privacy Policy Advertise Buy me coffee