FROM GLOBAL TO LOCAL
Sika Philippines, Inc. is a proud member of the worldwide Sika Group, which is wholly owned by Sika AG Switzerland. We have been serving the Philippine market since March 1994.
We are a major supplier of construction chemicals to various market sectors and outlets; e.g. ready-mixed concrete industry, pre-cast concrete factories, high-rise builders, manufacturing industry–especially in industrial flooring, transportation and infrastructure.
We also specialize in technology related industrial adhesives.
Industries
The Industry markets served by Sika include automobile construction, the commercial vehicle industry (structural bonding, direct glazing, acoustic systems, reinforcing systems), marine (leisure boats and yachts, cruise ship, commercial vessel)automotive aftermarket (car replacement, car body repair), renewable energies (solar and wind) , and façade engineering (structural glazing, sealing of insulating glass units).

Product Categories
Concrete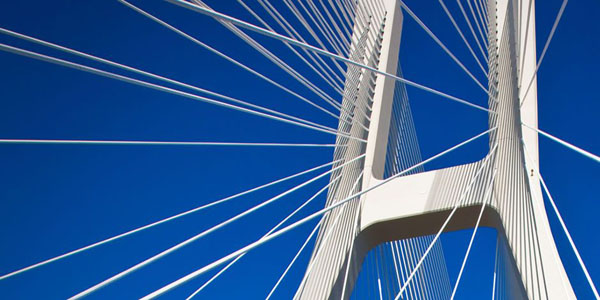 Sika develops and markets numerous admixtures and additives for use in concrete, cement and mortar production. These products enhance specific properties of the fresh or hardened material, such as workability, durability, or early and final strength.
The demand for admixtures and additives is currently on the rise, particularly due to the increased performance requirements placed on concrete, cement and mortar and the growing use of alternative cementitious materials in cement, mortar and concrete production.
Waterproofing

Sika covers the full range of technologies used for below ground waterproofing: flexible membrane systems, liquid applied membranes, waterproofing concrete admixtures, joint sealing and waterproofing for mortars. Key market segments include basements, underground parkings, tunnels and all types of water-retaining structures (e.g. reservoirs, storage basins, storage tanks). Watertight systems are faced with more stringent requirements regarding durability, easy application and total cost management. Therefore product quality is becoming increasingly important.
Flooring

Sika, as world No. 1 for flooring technologies, offers a full range of high-performance flooring solutions for almost all applications and requirements.
Refurbishment

This segment features concrete protection and repair solutions, e.g. repair mortars, protective coatings, grouts and structural strengthening systems. Market trends are dictated by the rising quality requirements placed on products and services, with global customers expecting uniform standards worldwide. The present uptrend in demand is attributable to a rising volume of infrastructure rehabilitation projects in the transport, water management and energy sectors.
Sealing and Bonding

Sika's wide-ranging portfolio includes top-class elastic sealing and bonding solutions to meet all job site needs. The growing demand in this market is fueled by the sharper focus on energy efficient building envelopes, the ever greater variety of materials used in construction, the increasing volume of high-rise projects and the growing significance of health, safety and environmental issues.
Roofing

With a proven record of more than 50 years in roof water- proofing, Sika roofing solutions are known to be long lasting, reliable and sustainable. No manufacturer understands new construction and refurbishment needs of a roof better than Sika.
Product Information
Roofing Brochure
Flooring Brochure
Waterproofing Brochure
Refurbishment Brochure (Structural Bonding & Grouting)
Concrete Brochure
Sealing & Bonding Brochure
FACADE, FENESTRATION AND INSULATION (FF)

Sikasil® IG-25
UV resistant insulating glass sealant.
Sikasil® SG-18
Structural silicone adhesive.

Sikasil® SG-500 CN
2-part structural silicone adhesive.
AUTOMOTIVE AFTERMARKET
Sikaflex® -221
One-component adhesive sealant.
Sikaflex® -255 Extra+
Windscreens adhesive.
SikaGard -6050
Sprayable bitumen based underbody coating.
SikaGard -6450
Sprayable anti stone chip coating.
SikaTitan -258
A primerless to windscreen, one-component direct glazing adhesive.

Sika® Aktivator
A cleaning and activating agent specifically formulated for the treatment of bond faces in direct glazing work prior to application of various Sika polyurethane adhesives.

Sika® Primer-206 G+P
Moisture-curing liquid primer.

Contact Us
Sika Philippines
Address: Marcos Alvarez Ave. Talon V, Las Pinas City, Philippines 1747
Phone: (02) 806-2875 to 76
Fax: (02) 806-2883
Find us on Google Maps
sponsored links
SIMILAR COMPANIES/PRODUCTS/SERVICES
Terms of Use/Privacy Policy Advertise Buy me coffee