Progressive Poultry Supply (PPS) was established in the year 1969 by Teresita Pe. It started as a retail outlet and an importer of feed ingredients such as Soya Meal, Fish Meal, Meat and Bone, Copra, etc.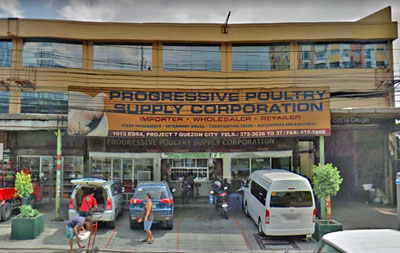 In the year 1975, Progressive Poultry Supply started manufacturing its own line of Progressive Conditioner Concentrates for fighting cocks. After several years, exclusive distributorships from the States were granted to Progressive for fighting cocks' feeds such as Manna Pro's Calfmanna, OH Kruse's Royal Pigeon Fancy Feed and Holding Ration, Ralston Purina's Hi Pro Dog Food and Perfection's Jockey Oats.
In the year 1993, PPS acquired a brand new complete set of feed mill from Netherlands and started manufacturing its own in house quality feeds line.
Progressive Poultry Supply Corp. (PPSC) was incorporated on March 13, 1997. The Company's principal business includes manufacturing its own line of top quality grains concentrate and feeds to meet the needs of cockfighting aficionados and breeders.
PPSC also imports its own raw materials and feed ingredients used for its production. The Company also engages in retail and wholesale of feeds, accessories, equipments, veterinary medicines and supplies.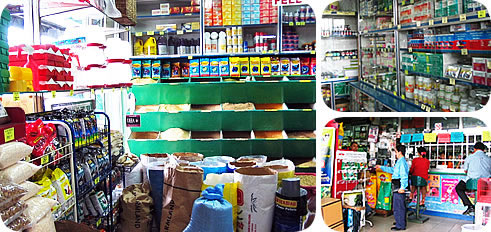 Mission
Progressive Poultry Supply Corporation aims to provide the HIGHEST QUALITY products which meet all the needs of cockers and breeders. We focus on product quality, which is paramount in order to gain the trust of our customers.
Our emphasis on product quality will continue to be the foundation for our future growth and expansion. These will guide us in meeting the challenges of an evolving market and in addressing the preferences of a new generation of cockers and breeders.
Products
Click here to view our products
Click here to view our price list
Frequently Asked Questions
Can you give us a basic conditioning ration?
Here is an example of a conditioning ration: 5 parts Progressive Power pellet 1 part Calf Manna 1.5 part Corn 0.5 part Jockey Oats 0.5 part Sorghum 0.5 part Green Peas (Cracked) 0.5 part Barley 0.5 part Marble Grits This is usually given during a "21 day keep"
Can you give us a sample of a basic feed mixture given for pre-conditioning?
Here is an example of a basic feed mixture used in pre-conditioning: 5 parts Progressive PreCon Pellets 2 parts Cracked Corn 1 part Jockey Oats 1 part Sorghum 1 part Green peas or Green Mongo 1/2 parts Marble Grits
How can we prevent respiratory problems and other diseases in our chicks?
Most diseases can be controlled by applying and maintaining the basic principles of sanitation and disinfecting. Always maintain a clean surrounding, disinfect regularly(eg.Viralcyde,Omnicide, Sanivet, Virkon S, Creolina). Also every farm MUST have a FOOT DIP to prevent the contamination of diseases that they might get outside or from other farms.
How do we increase the productivity of our breeding stocks?
Always provide quality feeds and add vitamin supplements rich in vitamins A, D, E and C. Vitamin C is very important to improve the thickness of the shell especially during hot season.
What is molting? During molting or lugon, what feeds and supplements are needed for our yard?
Molting usually happens between June to October, this is when the fowls change their old feathers to new ones. This is a VERY STRESSFUL stage for birds. As soon as there are new feathers, a high protein diet (Hi Protein Power Pellet or Calfmanna, min CP 18%)is given to allow them to recover faster from stress. You can also give Cod Liver Oil(Oil form), Wheat Germ Oil or Feather Aide to facilitate the regrowth of healthy feathers.
What is the best time to administer vaccines?
Early morning (before sunrise) or between 7 to 9 pm.
What medicine should we give before and after vaccination or immunization?
Antibacterial(eg. Erythro-aid or Cosumix plus)should be given three consecutive days prior to vaccination to prevent secondary bacterial infection.After vaccination,water soluble vitamins(eg.Energy 1)
Why do we need to feed marble chips/grits to our chickens?
Marble grits is given to help with proper digestion. This is important to break the grains being fed to your chickens.
Contact Us
Progressive Poultry Supply Corporation
Address: 1013 EDSA, Project 7, Quezon City 1005
Phone: 372-3636 to 37 | 373-4050 to 51
Fax: 374-1331
E-mail: info@progressive.com.ph
Find us on Google Maps
sponsored links
back to business directory home page