Great things start with humble beginnings. In 1974, a man in a small office in Binondo had a dream to provide quality steel products in the Philippines at an affordable price. This dream has become a reality now and known as Power Steel. Through the years, the Power Steel team strives to hold true to its promise to provide the best quality steel products at an affordable price.
Due to this, the company grew at a steady and sustainable pace, now offering over 1,300 products to supply the needs of the customers. Today, we look at the industry with the boldness of the new generation yet still carrying over 40 years of personalized customer service heritage.
Our Products
STEEL BARS
Steel bar is a bar of metal that is widely considered as one of the most important component in a construction. The steel bar varies from different shapes and sizes. These are angle bar, channel bar, deformed bar, flat steel bar, I steel bar, round bar, and square bar.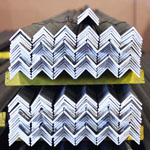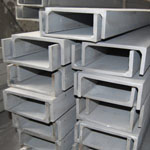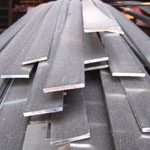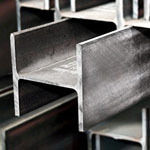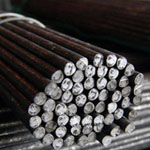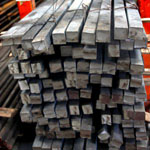 STEEL PLATE
The material often used to create metal products. Manufactured to different thicknesses and widths, steel plate is cut and welded together to create a final product. There are different types of plate, such as stainless and high-carbon steel plate. Some types of plate steel are used in the construction of buildings while others are used in the creation of everyday items, such as wood furnaces, and not so everyday items, such as ship hulls. Steel plate is often referred to as flat steel.
As high-temperature steel is rolled into sheets, the steel gains strength. Layer upon layer of steel is compressed and forged into a single piece of steel until the proper, final dimensions are achieved. As the flat steel sheet cools, it hardens into a usable piece of steel. The type of steel that is created is dependent upon which ingredients are used to create the molten steel.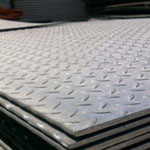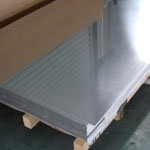 STAINLESS STEEL
Stainless steel are composed of an alloy of iron with a minimum of 10.5% Chromium. Stainless steel does not readily corrode, rust or stain with water as ordinary steel does.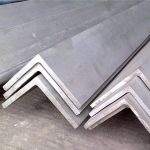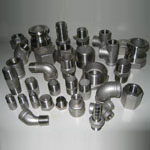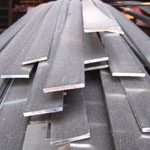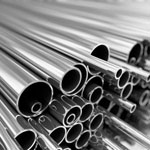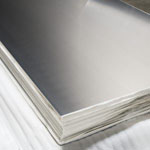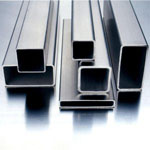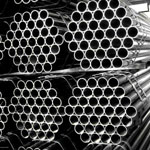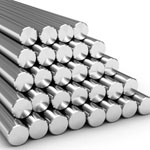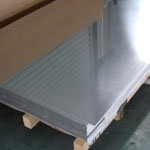 ALUMINUM
These products are silvery white, soft, ductile metal. Aluminium products are used in many industries in many different ways.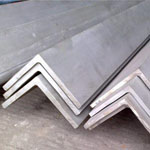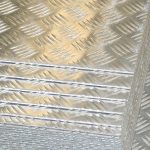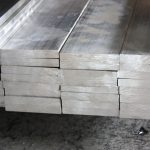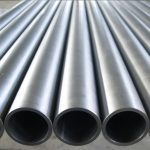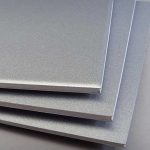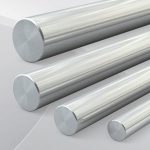 FITTINGS FOR PIPES
These products vary from different sizes. These are connectors to pipes or tubing systems that convey liquid, gas, and occasionally solid materials.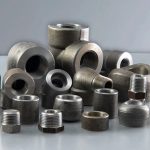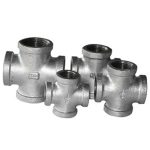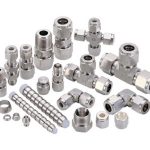 BRASS AND COPPER
Brass products are alloy made of copper and zinc. These are commonly used as locks, door knobs or as figurines.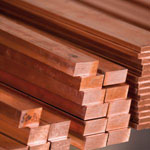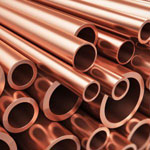 STEEL PIPES
A steel pipe is a tubular section or hollow cylinder, usually but not necessarily of circular cross-section, used mainly to convey substances which can flow — liquid and gases (fluids), slurries, powders, masses of small solids. It can also be used for structural applications; hollow pipe is far stiffer per unit weight than solid members.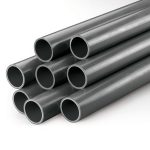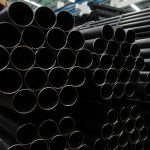 STEEL PURLINS
Purlins are horizontal structural steels. The C- profile is a cut like C and the Z profile is a cut like Z. These are used basically on roofs similar to channel bars.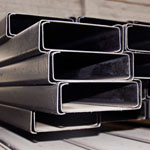 STEEL SHEET PILE
Steel sheet piles are long structural sections with a vertical interlocking system that creates a continuous wall. The walling is widely constructed to retain either soil or water in a particular portion or side. The capacity of the sheet pile to perform is dependent upon its geometry and the soil where is it piled.
Steel sheet piles that are widely used in the construction of river embankments, quay walls of ports, retaining walls, cut-off walls, earthquake strengthening structures, and in many other types of construction work are becoming increasingly important.
There are temporary and permanent applications of sheet pile. While permanent applications would serve as a permanent barrier or retaining mechanism, the temporary application, on the other side, is designed to provide safe access for construction and then later remove.
Sheet piles need to be of high quality so to assure that the walling is firm and can withstand with various intensity of forces. Power steel is one of the most trusted the supplier of sheet piles in the Philippines, especially for multi-national companies, government infrastructures, among others.
Applications
Revetment works
The retaining method using steel piles comes in two types a self-sustaining type and a tie rod type. The tie rod type can withstand a larger horizontal force.
Walls for road construction
Used when the surrounding ground is lower than the road surface. By placing concrete and finishing the surface after setting steel piles, it is possible to quickly construct wall an excellent landscape.
Embankment and Reinforcing work
Using steel sheet piles as a countermeasure to the settling of an embankment due to its own weight can provide effective reinforcement.
River improvement works
Used in river widening works in river improvement works. It is possible to construct hypothetical cut-off walls with steel sheet piles and remove them after the works are completed. The steel sheet pile can be reused after disposal.
Cut-off wall
The cut-off walls using steel piles have an embedded structure. As such, they are highly adaptable to flimsy ground and flow for the construction of cut-off walls from an economical standpoint.
Earth retaining works
Extensive product lineup allows for a wide range of application depending on the digging depth and ground conditions.
Sheet Pile Usage
Steel sheet piles can be used for very wide range of purposes including those listed below.
For Permanent structure: Quay walls, embankments, breakwaters, retaining walls, scour protection walls, cut-off walls, dams, and training dikes, amongst others.
For temporary works: Earth retaining, breasting, double cofferdams, and islet building amongst others.
Special uses: Oil retaining walls protection of underground oil transport pipes, fill-up aseismic reinforcement walls, liquefaction prevention, and land subsidence prevention, amongst others.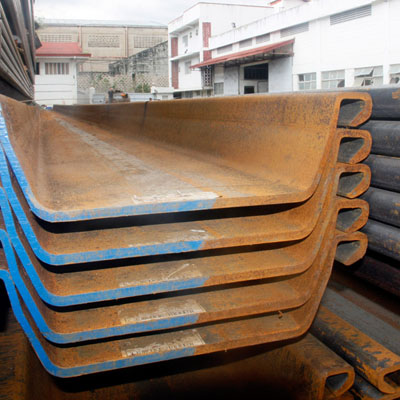 HARDWARE PRODUCTS
Common Wire Nail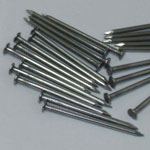 Concrete Nail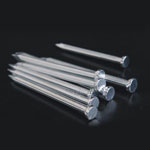 Full Threaded Rod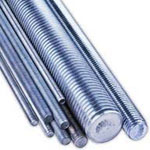 G.I. Wire China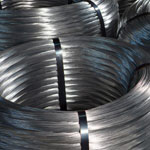 Swivel Clamp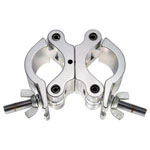 Turnbuckle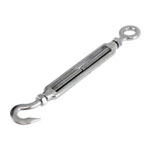 Welding Rod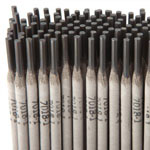 Download our product catalogue
Contact Us
Power Steel Specialist Trading Corporation
Address: 1714 Maria Clara St. Sampaloc, Manila, Philippines
Phone: +(632) 731-0000 / +(632) 230-2906 / +(632) 242-9987 / +(632) 242-9989 / +(632) 242-9991 / +(632) 242-9993
Mobile: 0932 888 7777
Fax: +632 524-0000
E-mail: sales@powersteel.com.ph
sponsored links
SIMILAR COMPANIES/PRODUCTS/SERVICES
Terms of Use/Privacy Policy Advertise Buy me coffee