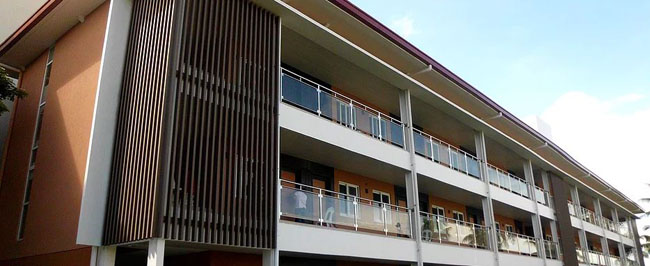 Hi-Speed Construction Corporation is a design-and-build construction company specialized in pre-engineered warehouses and factories. Hi-Speed Construction has built all types of building structures, with notable projects such as the S&R Shopping Center Cebu, Profood International's Factory, and Fast Cargo & Nestle Distribution Center.
​Our company offers concrete pre-casting and steel fabrication that offer numerous advantages (such as better quality and time-efficient construction) compared to conventional construction. Majority of the works are fabricated in a controlled facility, which are then transported and installed on-site.
As a result of the excellent work, majority of the projects today are from repeat clients, whom we have built strong relationships with over the years. Whether engaged in commercial, industrial, multi-storey, or warehouse construction, Hi-Speed Construction has the resources, experience and dedication to execute projects at the highest level in terms of quality, speed and value for our client.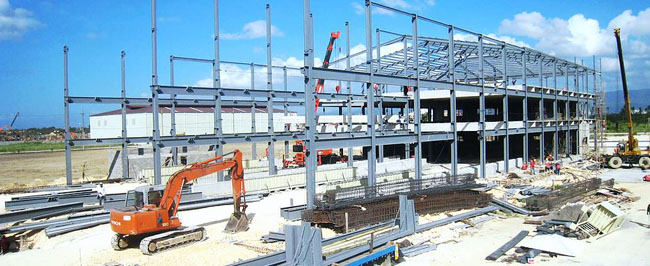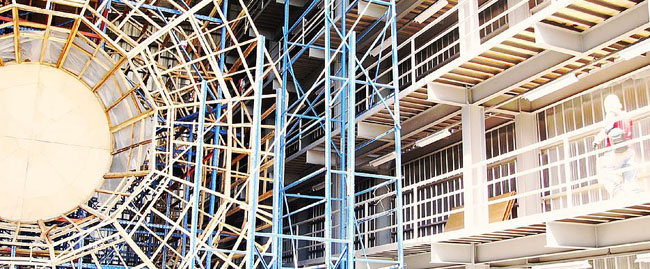 Services
STEEL FABRICATION & ERECTION
We supply and/or erect steel fabricated materials such as built-up members, curve members, web trusses, girders and any customized member.
PRECASTING & SITE CASTING
​We supply/install precast panels for walls, retaining walls, fences and underground tanks and customize these according to your requirements.
We supply/install lightweight precast, which has an insulating property and lighter for the structures.
DESIGN & BUILD
​We offer free quotations.
We provide design & build construction.
We provide value engineering from your existing plan to give you the most economical way of construction.
Featured Projects
With over 30 years of experience in the industry, Hi-speed Construction has succeeded in providing satisfaction to their clients.
Steel Fabrication & Pre-Casting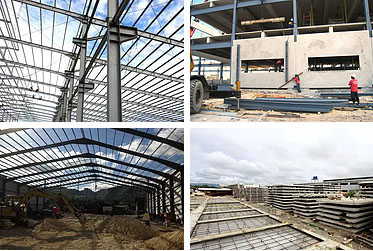 For faster construction time, Hi-Speed employs Steel Fabrication and Pre-Casting techniques. By fabricating at a controlled environment, it ensures better quality control for your project. We have the experience and expertise to deliver your projects fast and reliable.
Industrial / Warehouse Projects
From design to implementation, we specialize in designing and building your projects to meet your needs while staying within budget. Our in-house professionals are experts at providing the pre-construction services you will need during the design phase of your facility. At any time during your design phase we are capable of providing an ideal quotation for the total construction cost of your project removing your risk of additional cost exposure.
Commercial Buildings / Special Projects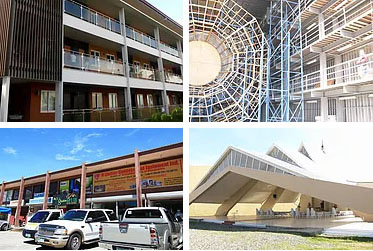 Aside from our other line of expertise of industrial projects, we still accept special projects and fulfill them to meet our client's requirements.
Steel Parking Projects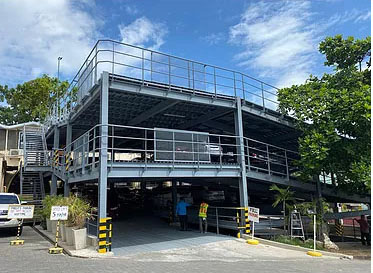 In Cebu, our company has also built the following parking projects:
St. Therese Church, Lahug
Sacred Heart Parish, D. Jakosalem
Contact Us
Hi-Speed Construction Corporation
Address: 800 A.S. Fortuna Street, Mandaue City, Cebu 6014
Phone: (032) 345 3678 to 79 | (032) 346 0113
E-mail: hispeedcorp@yahoo.com
Find us on Google Maps
sponsored links
SIMILAR COMPANIES/PRODUCTS/SERVICES
Terms of Use/Privacy Policy Advertise Buy me coffee