Greengold Farms Pampanga (GG Farms) is a market leader in low cost agricultural and greenhouse supplies in the Philippines.
We provide consulting and project management services for Businesses, Foundations, LGU's, and Multi-Purpose Cooperatives.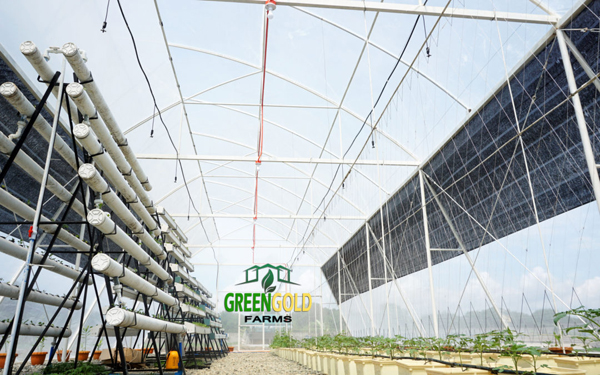 Our Focus
Agricultural Productivity
Improve productivity and yield optimization by adopting efficient methods of production.
Farm Management
Reduce expenses and improve net margins by lowering input costs of labor, fertilizers, pesticides by adopting organic farming principles.
Agro-Consulting
Expand produce utility and versatility to create value-added products in the production chain.
Retail & Wholesale
We carry low-cost agricultural and horticultural products. Whether for small scale horticultural projects or large mass production operations, we can help you increase your productivity.
Click here to visit our shop
Greenhouse
Greenhouses in tropical climates allow you to have more environmental control and result in abundant harvests.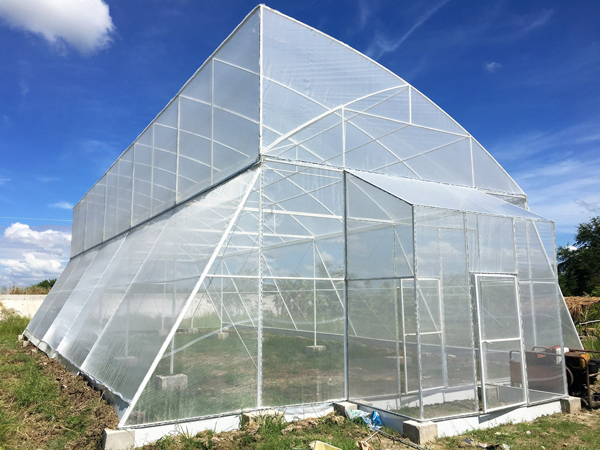 We offer design and consulting services for your greenhouse cultivation project. Our team of design experts and field professionals can help you meet your objectives within the project budget parameters. Our projects range from humble high value crop planting projects for foundations and private farms to complex hydroponic/organic greenhouse production facilities. Our expertise is being able to leverage modern horticultural knowledge and techniques adapted to local conditions using locally available resources. Our strength is rooted in the understanding of how to turn your farm more productive to gain higher profits while lowering production costs in the long-run.
Click here to view our projects
Dutch Bucket System
Dutch Bucket Grow Systems are the simplest hydroponic system to put up and a preferred choice of commercial growers all over the world.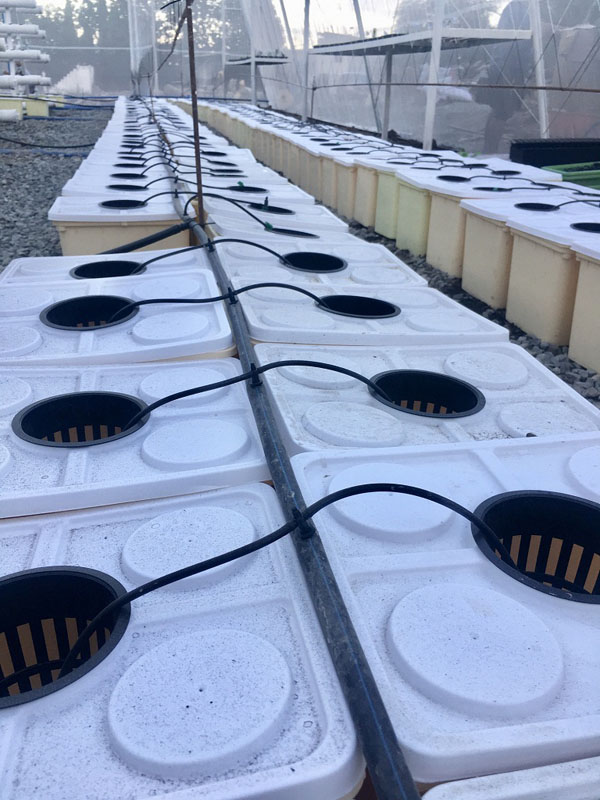 Dutch Buckets are one of the most popular ways to grow big plants using hydroponics. They are affordable, versatile, reusable and are easily connected together; making a Dutch Bucket system endlessly expandable. They can also be used with a large variety of different growing mediums, whether filling the whole bucket with hydroton clay pebbles or using lids with 4″ net pots. Dutch Buckets offer the greatest versatility in growing different crops due to its customizable features and flexibility in arrangement and can be used for both hydroponics and aquaponics.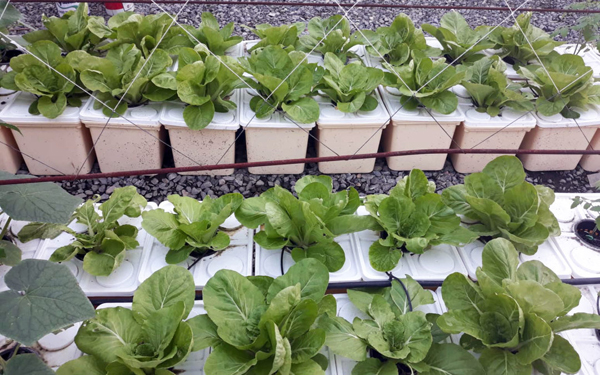 Vertical A-Frame NFT Grow System
One of the benefits of growing inside of a greenhouse is the ability to set up Vertical NFT Grow Systems, also known as A-frame NFT Systems. In calculating the grow space inside a greenhouse, normally you would just multiply length x width, but in a greenhouse environment you can also add height as the 3rd dimension for the total grow area (volume). Properly deploying a vertical NFT grow system in the right conditions maximizes the grow space for an additional yield in production.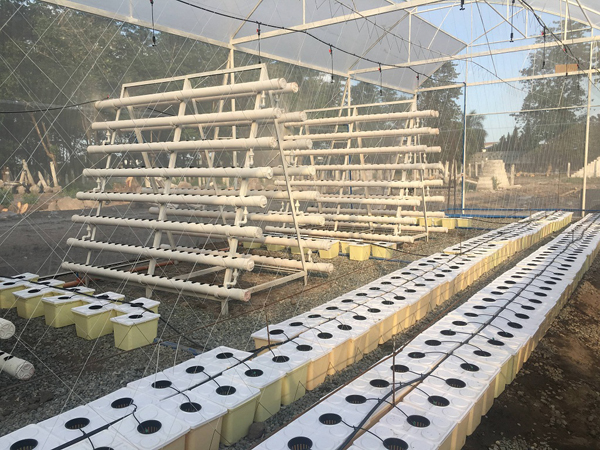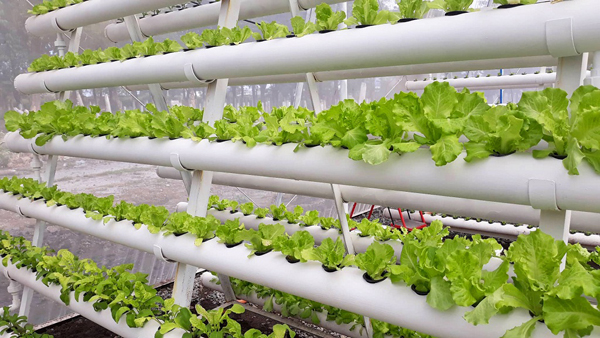 Hydroponics
Hydroponics is all about doing more with less. It is of great benefit to those who want to produce flowers, fruits, vegetables, houseplants and other crops using less space than traditional gardening with less input of labor, effort, and energy.
It allows total control over a growing environment and plant nutrition, and can often result in a higher yield of better quality fruits, vegetables, flowers and other crops.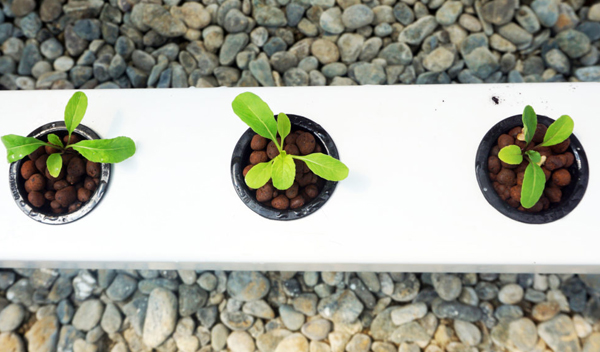 It is often thought of as being synonymous with "indoor growing." It is true that most hydroponics gardens are indoors under artificial lights, but you can also grow hydroponically outdoors and in greenhouses.
The key factor in determining whether a garden is hydroponics or not is whether the grower provides the majority of the nutrients through water infused with additive nutrients, or whether the crops are deriving most of their nutrients from those found naturally in a soil media or other organic media.
The former method is hydroponics; the latter is traditional growing.
Hydroponics is a modern agricultural technique that is becoming more and more important for hobbyists and large-scale producers. If growers provide sufficient light, well-engineered nutrients, and appropriate environment to their hydroponics crops, they can expect consistently high yields of quality crops year round.
Contact Us
Greengold Farms Pampanga
Address: Unit 2C Urban Tree Suites, Looban Street, Balibago, Angeles City, Pampanga, Philippines
Phone: +63 45 409 1127
Mobile: +63 945 840 9060
E-mail: info@greengoldfarms.net
Find us on Google Maps
sponsored links
back to business directory home page