Ecosystem Technologies International, Incorporated is the benchmark in the local industry and major player in Asia in the field of Total Water Resources Management.
Leveraging on its more than 20 years of experience with technology development and its extensive inventory of proprietary technologies and over 18 patents, Ecosystem pioneered the Sequence Bio Reactor (SBR) and Sequence Bio-Membrane Reactor (SBMR) technologies, among others, allowing biological recovery of multiple sources of contaminated water for potable and non-potable uses.
The high quality of effluent produced is not only fully compliant to the government's standards but also recommended for us to preserve out natural resources. With these, Ecosystem continues to exceed client expectations as well as expand its services globally.
Our projects include but are not limited to:
Design and Build
Design, Build, Operate and Maintain
Design, Build, Operate and Transfer
Services
Since 1995, Ecosystem Technologies has been providing world-class environmental technology solutions. It has designed and built over 600 used/fresh water treatment plants and water reclamation facilities for the elite businesses of the Philippines.
Water Treatment & Purification
Bulk Water Treatment and Supply
Specialized water source treatment

Storm/Flood/Rain water
Ground water
Surface water
Sea water

Localized/Decentralized Drinking Water Supply
System
Desalination
Solid Waste Management
Environmental Vehicles
Garbage sorting (Separates Categories of Recyclable Materials)
Plastic recycling (Prepares Ready-to-recycle Plastic Materials)
Appliances recycling (Processes electronic appliances to yield recyclable materials)
Composting (Processes biodegradable wate into organic fertilizer)
Waste to Energy (Processes household and food waste, industrial organic waste into electricity and biogas)
Used Water Treatment
Biological Treatment

Aerobic Process

Suspended Growth/Activated Sludge

Sequencing Batch Reactor (SBR)
Sequence Bio Reactor (Proprietary SBR)
Sequence Membrane Bio Reactor (Proprietary SMBR)

Chemical Treatment

Neutralization
Coagulation/Flocculation
Heavy Metal Precipitation
ECODAF Dissolved Air Flotation
Oil and Grease Removal (OG Separator)
Disinfection System

Chlorination
Ultira-Violet System
Ozonation

Membrane Technology

Micro Membrane Process
Ultra Membrane Process
Nano Membrane Process
Hyper Membrane Process (Reverse Osmosis)
Membrane Bio Reactor (MBR)

Bio Remediation/Bio Augmentation
Sludge Treatment Technology

Filter Press
Belt Press
Centrifuge
Drying Bed
Technologies
ECOSYSTEM SBR: SEQUENCE BIO REACTOR
Ecosystem Technologies pioneered in the Philippines the use of the Sequential Batch Reactor in used water in 1995 and in 1997 it innovated on the design to introduce the Sequence Bio Reactor (SBR).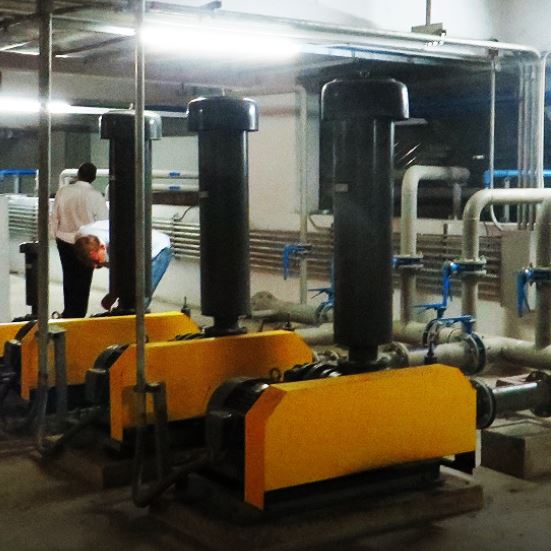 Ecosystem's SBR uses an advanced "hybrid" sequencing batch process using sophisticated biotechnology and molecular tools for microbial applications for used water treatment, wherein specific selected and effective bacteria species are propagated in conditions simulating natural settings inside the reactor. The SBR strictly provides a perfect quiescent setting condition ideal for effective solids separation and liquid clarification. A Plug Flow process, it guarantees complete treatment without short-circuiting. Each unit is designed to treat a specific type of contaminated water, with unique measurable characteristics.
The process is completely free of emitting toxic and flammable gases such as ammonia nitrate, and especially hydrogen sulfide. This allows the SBR to be constructed underground.
ECOSYSTEM SBMR: SEQUENCE BIO-MEMBRANE REACTOR
In 2016, Ecosystem Technologies designed and installed an integrated Water Reclamation Facility and Desalination Plant, based on its Sequence Bio Membrane Reactor – a finalist in the 2017 Intellectual Property Awards of the Philippines.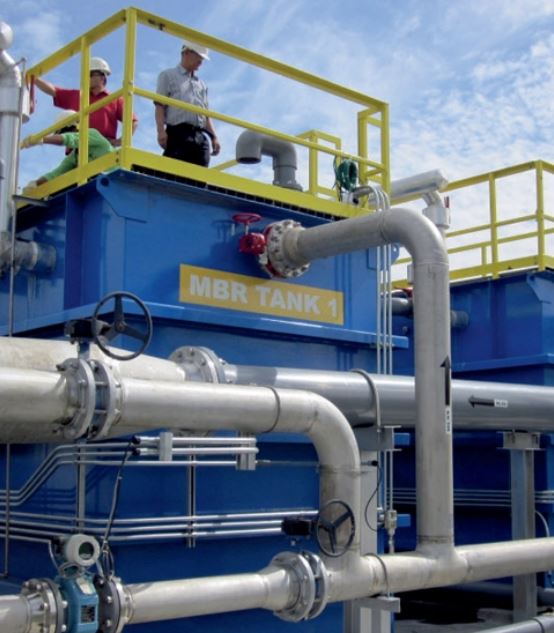 Ecosystem Technologies International, Inc. has completed the construction and successful commissioning of the US$16 Million waste water treatment facility using the most advanced membrane technology for Wyeth Philippines, Inc. (Nestle), a global manufacturer of infant formulated milk.
First Membrane Bio-Reactor in the Philippines; equipped with best-in-class controls and instrumentation — Programmable Logic Controllers (PLC) with over 500 analytical instrumentation integrated with a Supervisory Control and Data Acquisition (SCADA) system for a leading global infant milk formula manufacturer; the most advanced used water treatment plant in the Philippines at the time.
QUALITY: True technology you can rely on
The last word on system reliability: The first undergroud STP installation in the Philippines is for the Cebu Citylight Garden Treatment Plant in 1997, which has not required any significant repairs for its ESTII proprietary SBR tank over the past 20 years.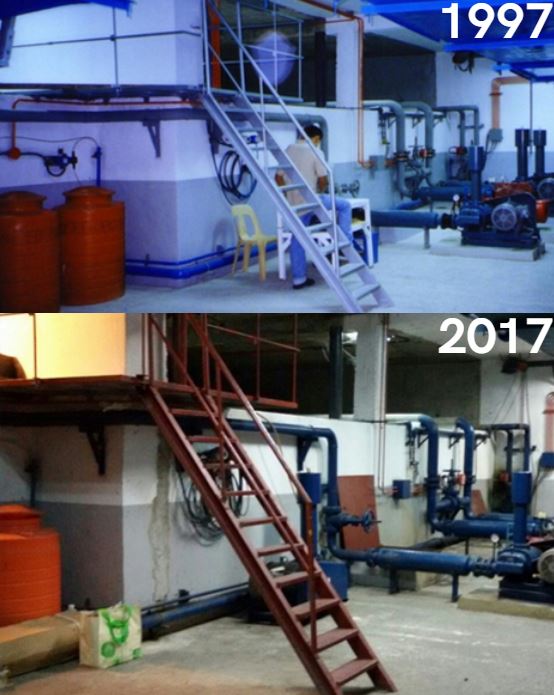 Portfolio
Who we have worked for
Filinvest Land, Inc.
SM Development Corp.
San Miguel Corp.
Cityland Group of Companies
Willin Sales, Inc.
Ayala Land
Ortigas & Co.
Shang Properties
SM Prime Holdings
Embassy of the United States of America
Okada Manila
Amanpulo
De La Salle University
St Luke's Medical Center – BGC
Yazaki Torres Manufacturing Plant
PICC Complex
Office of the Ombudsman
Misibis Bay Resorts
Chinese General Hospital
Lamoiyan Corp.
Johnson & Johnson Manufacturing Plant
Puregold Shopping Centers
National Bookstore Mall
Marco Polo Hotel – Ortigas
Linden Suites Hotel
Lyceum University of the Philippines
Total Tollways
Lide Hazardous Waste Leachate
Siana Gold Mines
Wyeth Nutrition Infant Formula Plant
Makati Shangri-La
El Nido Palawan
New Medical City
United Laboratories Amhearst Pharmaceutical Plant
GMA Network Broadcasting Center
Villa Escudero
Embarcadero
Maynilad Community Sewage Treatment Plant, QC
Jollibee Food Corp. Commissary
Euro-Med Laboratories
Pampanga's Best
Robinsons Malls
Cleanway Technologies
Lancaster Hotel
University of Asia & the Pacific
STI Academic Center (Calamba / Caloocan)
Petron (C5 Station / PEC 3 / La Vista)
Montalban Landfill Leachate
Rapu-Rapu Mining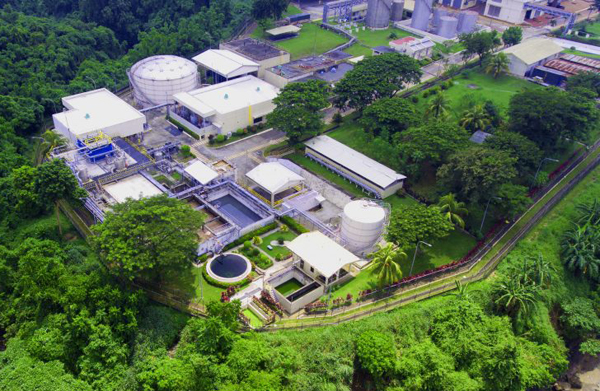 Waste water treatment facility for Wyeth Philippines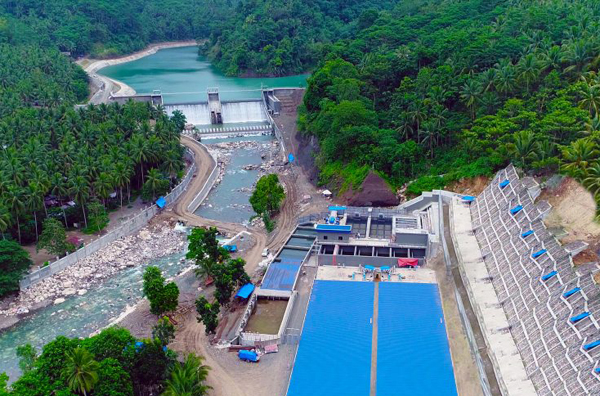 Bulk water treatment in Butuan
Contact Us
Ecosystem Technologies International, Inc.
Address: SKH Mansion Building, #3 V. Victorio St., Brgy. Pleasant Hills, Mandaluyong City, 1550 Metro Manila, Philippines
Phone: (632) 650 0001 to 10
Fax: (632) 650 0011
Find us on Google Maps
sponsored links
SIMILAR COMPANIES/PRODUCTS/SERVICES
Terms of Use/Privacy Policy Advertise Buy me coffee
Ecosystem Technologies International, Inc.