EARTH GARDEN is a duly registered Garden & Landscaping company successfully doing business in the Philippines since 1996. It focuses on three principal activities, namely:
Professional Landscape Design and Development of Residential, Corporate, Commercial, Recreational, and Industrial establishments
Retail / Supply of all garden and landscaping needs (plants, trees, palms, garden accessories and ornaments, landscape materials, etc.)
Retail / Supply of Fresh Floral Arrangements for all occasions
Earth Garden is composed of a team of very creative landscape professionals who are very knowledgeable, highly competent, and experienced in landscaping and project management. The people who compose this team are very reliable, hands-on, trustworthy, and professional in implementing projects from the design phase up to the finishing stage. They possess the expertise to conceptualize, design, plan, organize, implement, and complete the project within the desired time at minimal cost. They also give prompt attention to after-sales and maintenance services.
Our Services
Landscape Design & Consultancy
Exterior Landscaping (Hardscape & Softscape)
Interior Landscaping
Grotto / Waterfalls / Water Features / Fountains / Pond / Pool Installation
New Residential Landscaping
Garden Renovation / Improvement / Refurbishing
Landscape Design & Development (Resort, Subdivision, Hotel, Mall, Park)
Golf Course Development
Landscape Irrigation Installation
Garden Maintenance
Plant Supply / Plant Rental / Rent a Plant
Event Styling
Vertical Garden / Green Wall / Green Roof System Installation
Garden Lights Supply and Installation
Holiday / Christmas Decor and Lights Supply & Installation
Outdoor Construction, Masonry Finishing, Carpentry, Steel Works
Plant Nurseries
Our nurseries in BF Homes, Parañaque and in Tabang, Guiguinto Bulacan are surrounded with various trees, plants, shrubs, flowering and ornamental plants necessary to execute the design. With this, you can be guaranteed only of the finest workmanship and materials to be used in all installation.
Gallery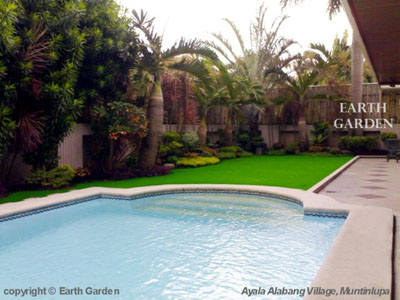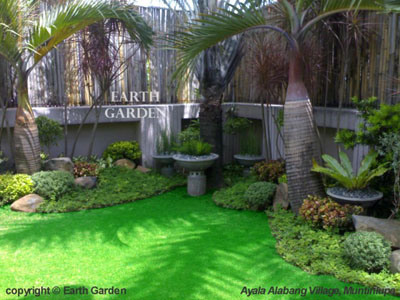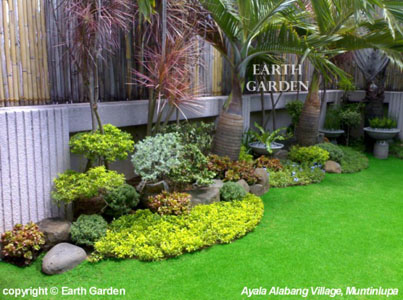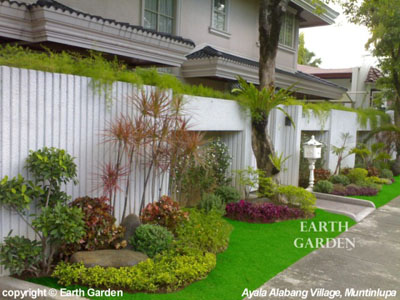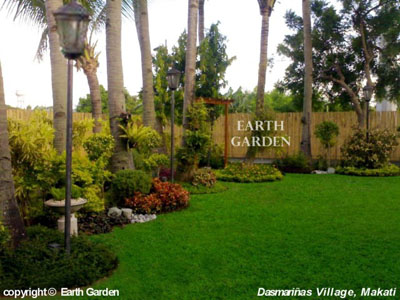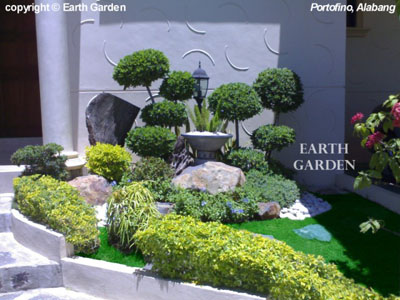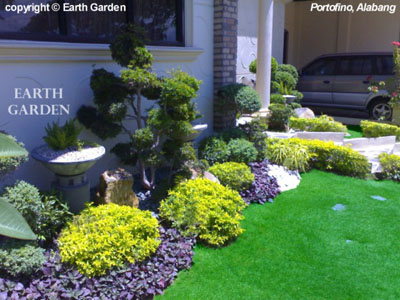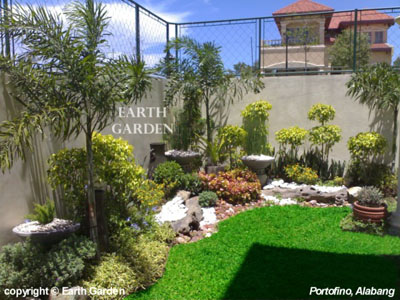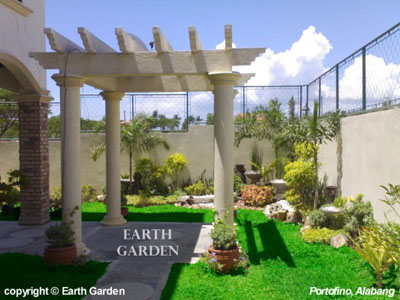 Contact Us
Earth Garden & Landscaping
Address: 296 Aguirre Avenue, BF Homes Subdivision, Parañaque City
Phone: +63 (2) 257-3727
Mobile: (0918) 386-8090 | (0997) 233-4326
E-mail: earth_garden@yahoo.com
Find us on Google Maps
sponsored links