​CHESNEYVALE is a leading construction services company with a successful track record of delivering a diverse range of projects in the Philippines.
The flexibility and adaptability of our business means we can deliver the most complex building projects with certainty. We are dynamic and flexible in our approach to projects. This increases our ability to commit and focus on projects and we believe that we can drive them quicker and more effectively than anyone else. Critical to our success is our strong appreciation of all types of risks and our capacity to control and manage them throughout all project phases.
We specialise and have extensive experience in the following market segments:
Corporate Workplace Fitout
Commercial & Industrial
Mixed Use
Building Upgrades & Asset Repositioning
Services
Construction - General Contracting
Management of construction only where the client provides full detailed design documents, usually competitively tendered to a lump sum agreement.
Design and Build
Management of the design process as well as construction. These projects are often competitively tendered, with the client setting a detailed scope for the tender.
Project Management
Management of a project on behalf of the client on a fee basis, from concept design to commissioning and move-in.
Completed Projects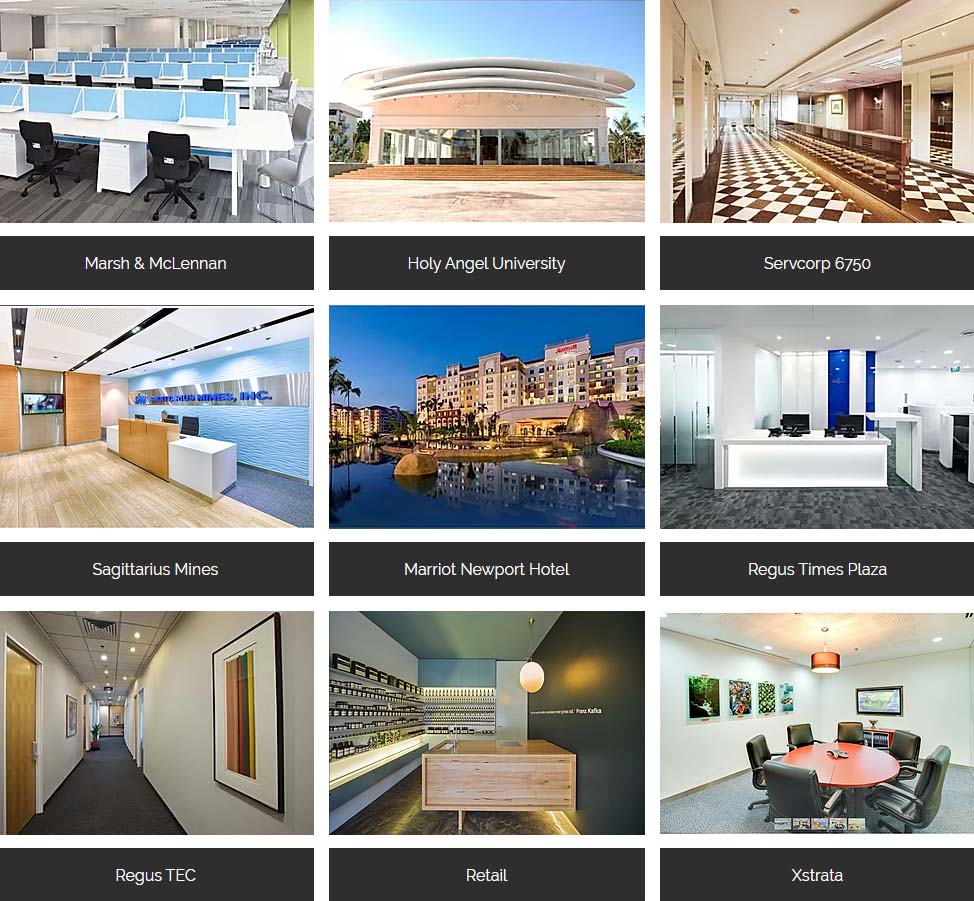 Contact Us
CHESNEYVALE
Address: Level 2 The Gateway Centre, San Gregorio Street cor SLEX, Magallanes, Makati City 1232 Metro Manila
Phone: +63 2 808 0563
Fax: +63 2 808 0573
E-mail: admin@chesneyvale.com
Find us on Google Maps
sponsored links
SIMILAR COMPANIES/PRODUCTS/SERVICES
Terms of Use/Privacy Policy Advertise Buy me coffee