Body Guard Water Systems is a water filtration specialist company that develops water technology filtration products for homes, institutions and industrial buildings. Body Guard also installs entire water systems within compounds and residential subdivisions to ensure water safety and quality.
Products
Essential 88 Water Filter
Essential 88 Water Filter stops particulates larger than mesh opening, ignoring small particulates that can safely pass through the system. Cleans the entire screen area 100% from impurities. Screens are kept stable at all times. It is easy to install in any position.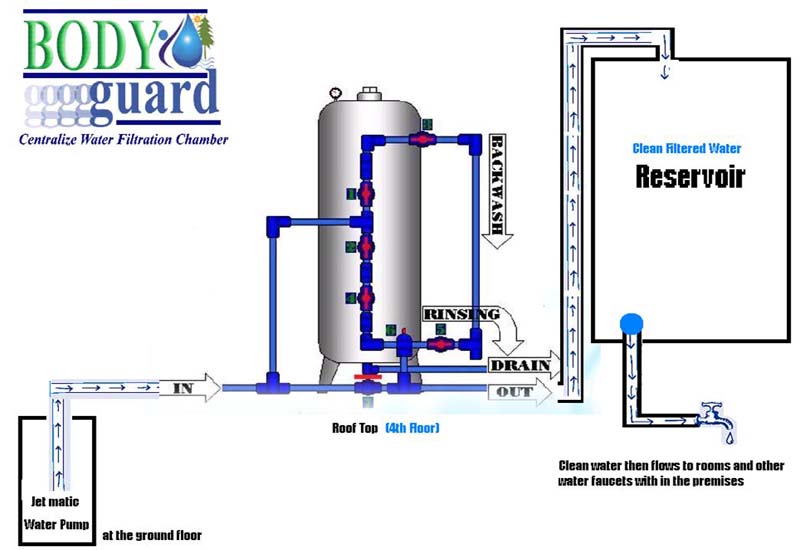 Applications
The BG series can remove silt, scale, sand, dirt and organic materials such as algae from virtually all types of water sources. Typical applications include:
Process cooling water
Prefiltration for reverse osmosis
Prefiltration for ion exchange
Pump seal protection
Turf and irrigation
Wash water
H.V.A.C.
Intake water
Spray nozzel protection
Food processing
Make-up water
Cooling Tower Cleaning Uses
Waste Water Effluent
Heat Exchanger Protection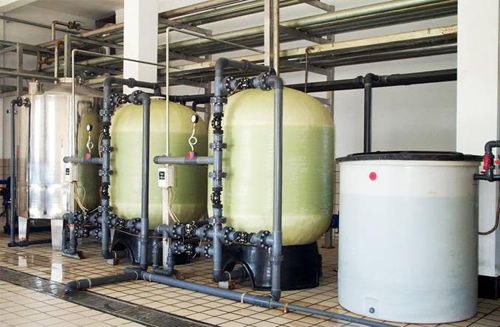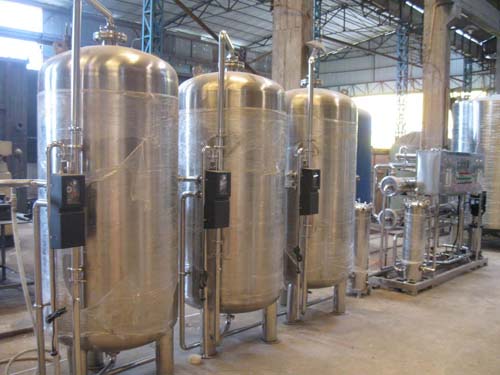 Water Vending Machine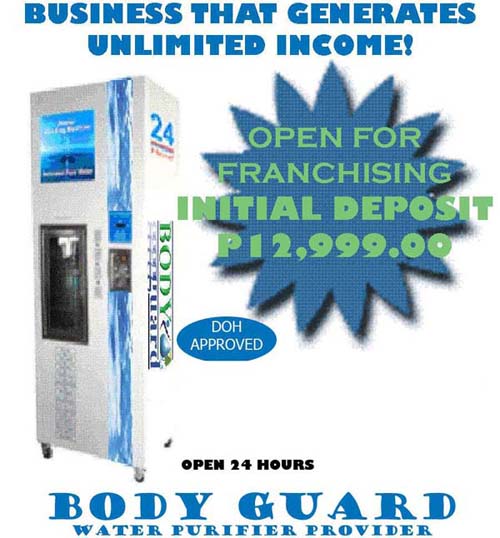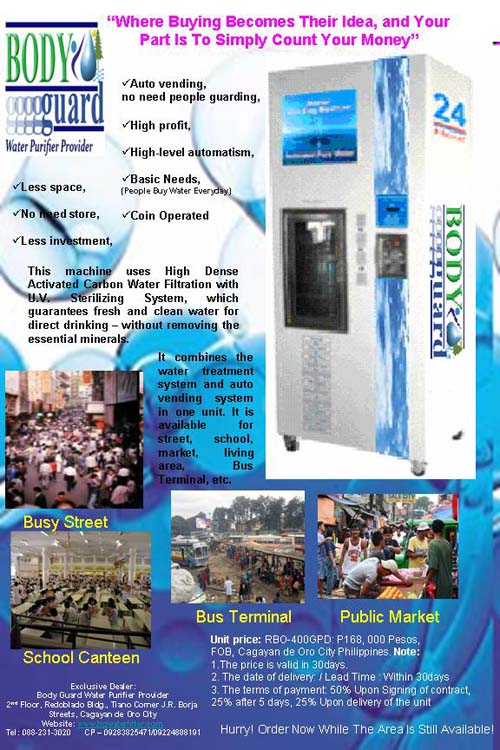 Water Refilling Unit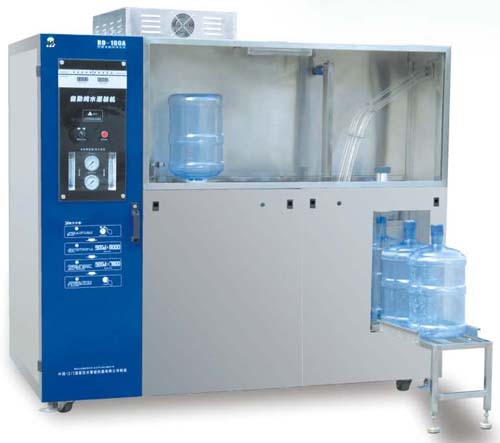 Contact Us
Body Guard Water Systems
Address: Block 4 Lot 2, Isla Bugnaw, Dist. 3 Consolacion, Cagayan de Oro 9000
Phone: 917 0275
Mobile: 0956 739 9664
E-mail: bgwaterfilter10@gmail.com | tubsanan@yahoo.com
Find us on Google Maps
Body Guard Water Purifier - Makati
Address: 7844 Penthouse Mavenue Building, Makati Avenue, Makati City 1209
Phone: 88 291 1466
Mobile: 0977 817 3086
sponsored links
SIMILAR COMPANIES/PRODUCTS/SERVICES
Terms of Use/Privacy Policy Advertise Buy me coffee