A worldwide leading provider of compressed air, power, steam and nitrogen rental equipment and services.
With our industry-leading fleet, our global network of rental depots and service centers in more than 50 countries, we can meet any planned or emergency needs.
Each new customer request triggers a streamlined logistics process.
24/7 Service
Our specialists design the best solutions for your specific needs, no matter how large the project.
We verify the availability of our machines and arrange their transport.
Our service specialists keep track of all maintenance requirements. They ensure that your machines stay in top condition and are always ready to provide on-site assistance.
State-of-the-art equipment
By constantly developing innovative products to meet the needs of modern industry, we are able to offer exactly the right quality of compressed air to meet your diverse requirements.
We deliver the right equipment on time every time!
Atlas Copco (Philippines) Inc was established on March 30, 1967 in Metro Manila with more than 50 years presence nationwide. Our head office is located at Laguna Technopark, Binan, Laguna, (Manila) with branch offices located in Cebu, Cagayan de Oro and Davao serving the electronics, semicon, construction, cement, agriculture, mining, automotive, food & beverage and general manufacturing segments with our products and aftermarket services.
Who we are
What can we for you?
Why rental?
Fast and reliable service
Each rental comes with exceptional service to meet all your needs. From customizing your ideal equipment needs with our sales team, to providing routine maintenance from our experienced technicians to keep your projects running smoothly, we are with you each step of the way 24/7. Our triple ISO certification allows us to give you the strictest quality, environmental, health and safety assurance.
Expert service: we think along with you.
Our sales and service team have the expertise to ensure a seamless technical setup custom tailored to fit your needs.
We guarantee quality equipment that has been properly maintained and is in excellent working condition.
Standard maintenance is included in your rental agreement – no hidden fees. Our technicians will proved onsite maintenance sparing your team the time and hassle. The same technician assigned to your application is also available throughout your rental agreement to solve any issue you may be concerned with or special projects.
Our team can setup and operate the equipment, but we also can train your personnel onsite for extended projects to maximize productivity.
Customized solutions
With Atlas Copco Rental, you never get "just the machines".
We pride ourselves in providing exceptional service, which means you get exactly what you want when you need it. Our team manages the entire process from start to finish.
Rental Services
For short- or long-term demands, for planned contingencies or unexpected emergencies: you get the most cost- and energy-effective solutions. From oil-free or oil-lubricated compressed air at medium or high pressure to generators for power, steam and/or nitrogen, Atlas Copco Rental Fleet disposes of state-of-the art material to design a custom-made solution that will meet your needs. Our engineers design the most suitable temporary installation, accessories are part of the total package. Quality of service, environmental care and personnel safety are guaranteed by our triple ISO certification- an industry first.
We match industry specific rental demands with the equipment and the necessary accessories to your exact application.
Whether for straightforward use or complex projects, small and large: call in Atlas Copco Rental for continuous and cost-effective compressed air, nitrogen and more for peak performances in all industry sectors. Perfectly controlled, perfectly conditioned to your needs.
Oil-free air compressors for rent
Industrial air compressors for all key sectors
Our wide range of oil-free compressors supplies 100% oil-free air for all critical applications.
Diesel driven oil-free air compressors
Electric driven oil-free air compressors
Our Class Zero equipment is ISO-certified - an industry first. Oil-free air has plenty of advantages:
Eliminates the risk of air contamination in your end-product
Reduces the operating cost of compressed air in your business
Lowers your maintenance costs.
Oil-lubricated air compressors for rent
Industrial air compressors for all key sectors
Compressor rental for all applications and industries
For short- or long-term demands, for planned contingencies or unexpected emergencies: you can rely on our compressors for an efficient industrial air supply - exactly how and when you need it. Our engineers design the most suitable temporary installation. A fast set-up and a cost- and energy-effective approach are part of the total package, all completely tailored to your specific application.
Diesel driven oil-lubricated air compressors
Electric driven oil lubricated air compressors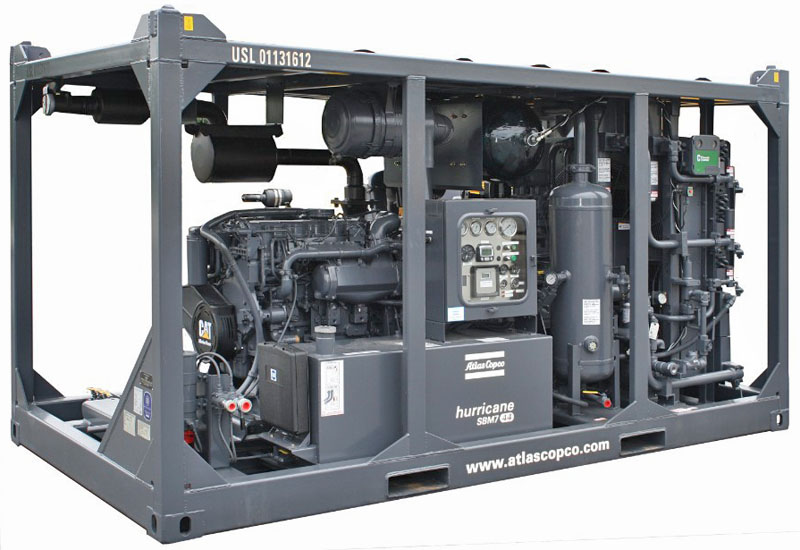 Air treatment equipment for rent
We carry a complete line of air treatment equipment to match our compressor fleet and your needs
CD dryers
FD dryers
Air filters
Heat exchangers

Nitrogen generators for rent
For short- or long-term demands: rent our nitrogen generators for an efficient high quality onsite supply around the clock.
Looking for an efficient and safe high quality onsite nitrogen supply?
Our innovative approach sets new standards in energy-efficiency and autonomy for a steady nitrogen supply of industrial quality, suitable for a wide variety of applications.
NGM - Membrane Nitrogen Generators
NGP - Pressure swing adsorption nitrogen generator
Power generators for rent
Designed to perform and built to last
Minimize downtime and maximize production with our temporary industrial power supply solutions.
For short- or long-term demands: get the most cost- and energy-effective approach.
QAS 125 to 630kVA
QAC 1100 Twinpower
QAC 1250kVA
QAC 1450 Twinpower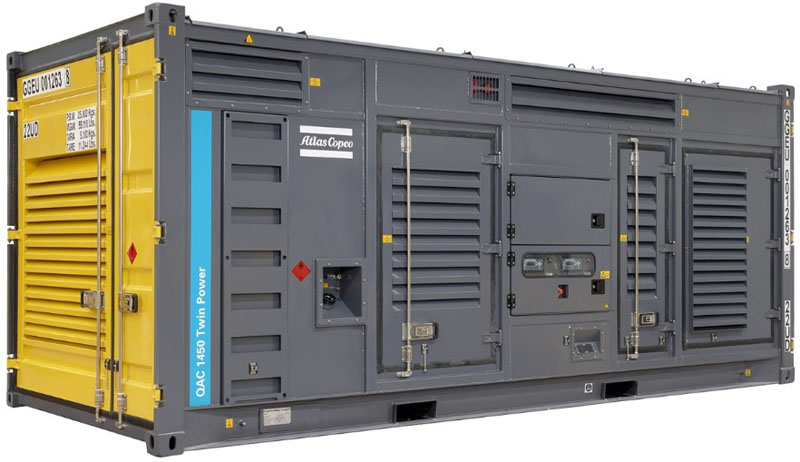 Steam boiler solutions
Temporary solutions for on-site steam generation. Complete solutions including all required accessories and (de)commissioning service.
Capacity steam: from 1,3 t/h to 16 t/h
Maximum steam pressure: 25 bar
Dual fuel burner: Light fuel oil or natural gas
Trained engineers installing certified and safe solutions
Advanced control and monitoring system
Feed water tanks, manifolds and other accessories available on request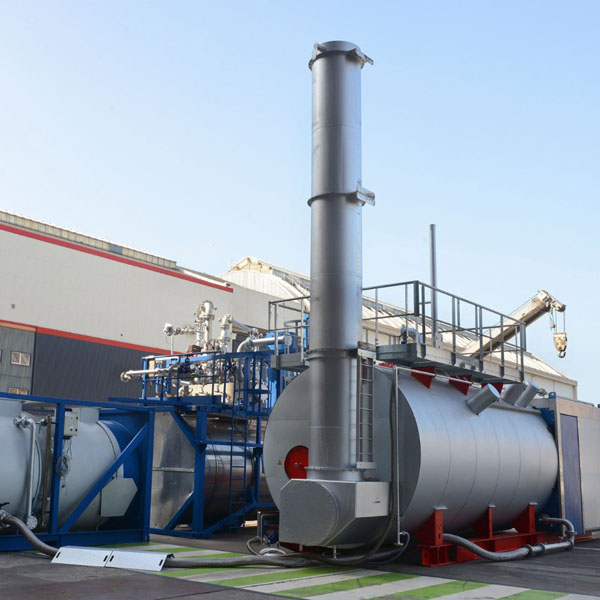 Offshore equipment for rent
Compressors, on-site nitrogen generators, power and steam solution for the offshore industry.
Don't go to sea without a reliable installation, with robust and certified equipment. Atlas Copco Rental supplies RigSafe and Zone 2 compressors and on-site nitrogen generators that plug seamlessly into our compressed air installations. But also offshore-approved, compact and lightweight power generators, robust steam boilers and all matching accessories.
Whatever stage your project is in, we have a temporary solution to match. With DNV 2.7-1 certified lifting frames and slings, corrosion resistant paint and components, our offshore equipment is built for the rigors of rough sea.
An Atlas Copco Rental solution always comes complete with:
CE compliant equipment, DNV 2.7-1 approved containers, lifting frames and slings
Sound-attenuated enclosures with lowest noise levels and smallest footprint
Dedicated offshore compressors and boosters for pipeline pre-commissioning, drilling and well testing applications
Advanced features for optimal safety, cost-efficiency and reliability
Remote control and monitoring software
Contact Us
Atlas Copco
Address: North Main Avenue, Lot 12, Block 2, Laguna Technopark, Binan, Laguna, 4024 Philippines
Phone: +632 584 4757 | +632 843 0535 to 39
E-mail: acpi@ph.atlascopco.com
Find us on Google Maps
sponsored links
SIMILAR COMPANIES/PRODUCTS/SERVICES
Terms of Use/Privacy Policy Advertise Buy me coffee