Apex Plastic Piping Supply & Services Inc. progressed from being a Sole Proprietor since 2008 to Incorporation early 2013 as a result of tremendous sales performance and projects undertaken by its well experienced and internationally trained staff in the industrial market.
Apex supplies world's leading brand of Thermoplastic (PVC / PVC / HDPE / PP / PVDF / PTFE / PFA / ECTFE) Piping products such as pipes, fittings, valves, flanges, tubings, plates, liners, rods, solvent cement & primers welding machines for plastic and other components used in various industries like Water and Gas Management, Semiconductor, Mining, Food & Beverage, Pharmaceutical, Power Plants, Building Construction and others.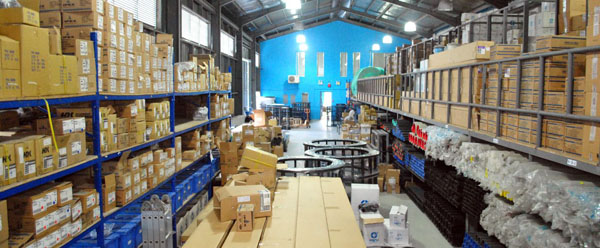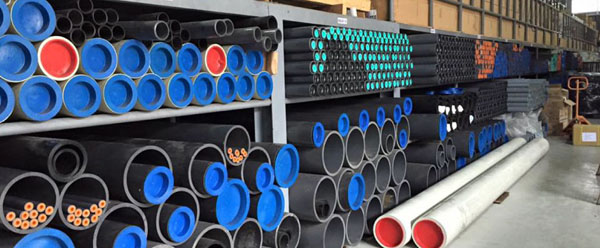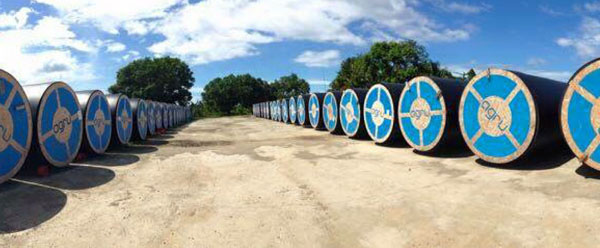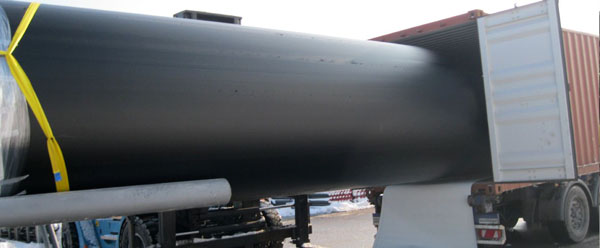 Products
AGRU PLASTIC PIPING SYSTEM
AGRU Kunststofftechnik GmbH is a high performance Austrian company, operating in more than 80 countries. AGRU proves its competence and innovation in development, production and distribution of high-quality thermoplastic polymers, for more than 50 years.
AGRULINE

PE 100 piping system for gas and potable water distribution as well as sewage water disposal and PE 100-RC piping system for trenchless and sandbed-free installation.

AGRUAIR & AGRUSAN

AGRUAIR pipes and formed components for various compressed air applications made of blue PE 100.

AGRUSAN pipe systems made of red PP-R for cold and warm water within sanitary systems.

PURAD

PVDF UHP, PP Pure and Polypure piping systems for the distribution of Ultra-Pure-Water in semiconductor and pharmaceutical industry.

SEMI-FINISHED PRODUCTS

Sheets, bars and welding rods made of PP, PE, PPs, PPs-el, PE 80-el, PVDF and ECTFE for the manufacturing of tanks and for use in apparatus engineering.

LINING SYSTEMS

Geomembranes made of HDPE, VLDPE, FPP and TPO for the use in landfills, tunnels, ponds and hydraulic engineering, as well as AUSTROPLAN roof liners for flat roofs and RELAX pool liners for swimming pools.

INDUSTRIAL

Piping systems made of PP, PE 100, PE 80, PPs, PPs-el, PE 80-el, PVDF and ECTFE for industrial applications. Dual piping systems for the transport of aggressive media.

CONCRETE PROTECTION

SureGrip, concrete protective plates and assembly profile made of PP, PE, PVDF and ECTFE for the protection of your concrete structures from wear and chemical corrosion.
FIP VALVES AND INSTRUMENTATIONS
FIP (Formatura Iniezione Polimeri) is one of the world's biggest manufacturers of valves and fittings in thermoplastic materials such as PVC, CPVC, PP, PVDF, for pressure application pipeline. Molded in FIP products there are over 60 years of experience as well as a strong quest for innovation.
In addition, FIP manufacture since 1994 a complete range of flow instrumentation.
FIP VALVES

Ball Valves
Butterfly Valves
Diaphragm Valves
Check Valves
Pressure Control Valves
Solenoid Valves
Auxiliary Valves

Sediment Strainer
Angle Seat Valve
Air Release Valve
Foot Valve

INSTRUMENTATIONS

FLS M9.00 line Instruments for flow, pH/ORP, conductivity measurement and control

FLS M9.00 line of monitors and transmitters includes single and dual channel interfaces for different parameters measurement such as Flow, pH, ORP, Conductivity and their combination.

The instruments are powered by a new generation mistake-proof software and are characterized by a 4" full graphic display combined with the traditional 5 push-button.
HERSHEY PLASTIC PIPING SYSTEMS
HERSHEY VALVE CO., LTD. was established in 1980 and has been manufacturing various thermoplastic valves and UPVC/CPVC piping systems for more than 30 years. Hershey's strengths lay on its design capability, product quality, manufacturing efficiency, competitive price, wide range product offerings, and responsive customer services.
CLEAR PVC PIPING SYSTEM

Hershey Clear PVC pipe and fittings are correction resistant, easy to install and have transparency and easy to install.

CPVC

Hershey CPVC advanced industrial piping systems are made of high performance CPVC material. Products are available from ½" to 24" that satisfying for your demand.

UPVC

UPVC has been utilized for a long time, it becomes the most general specified thermoplastic material. Overall UPVC has superior basic properties; it has good mechanical strength, chemical resistance and weatherability.
IPEX PIPES AND FITTINGS
IPEX INC. designs and manufactures one of the world's most diverse lines of integrated thermoplastic piping systems that are backed by more than 50 years of experience. IPEX developed the Xirtec®140 (PVC) and Corzan® (CPVC) systems to meet industry demands for a complete Pipe, Valves and Fittings (PVF) package that is designed, produced and backed by a single manufacturer.
IPEX

All Xirtec140 PVC Schedule 40 and 80 pipe shall meet ASTM D1785 and shall be third party certified to CSA B137.3 or NSF 14. All Corzan CPVC Schedule 40 and 80 pipe shall meet ASTM F441.
IPS WELD ON CEMENT AND PRIMERS
WELD-ON ADHESIVES, INC. is the pioneer and leading manufacturer of Weld-On® solvent cements, primers and cleaners for PVC, CPVC, ABS and other plastic piping systems. Weld-On products are globally-recognized as the premium products for joining plastic pipes and fittings.
GUIDE TO SOLVENT WELDING

This guide describes the basic principles for solvent welding plastic pipe and fittings and gives recommended techniques for making high strength joints in a wide variety of conditions.

WELD ON PRODUCT

All Weld-On solvent cements, primers and cleaners meet the requirements for Low VOC (volatile organic compound) emission limits.
WELDING MACHINES
APEX offers to sell plastic welding machines which quality is second to none. We maintain stocks for selling units and also rental units are available. The following are the brands we carry and distribute to the market to further cater the needs of our customers:
BAK (Switzerland) - Extrusion Machines, Hot Gas Welding Machines, Wedge Welding Machines, Air Heaters and Blowers
Hurner (Germany) - Electrofusion Machines
AGRU (Austria) - IR Fusion Machines
Widos (Germany) - Butt Fusion Machines
ELECTROFUSION WELDING MACHINE

Brand: Hurner

Range: > 710mm in size

AIR HEATERS AND BLOWERS

Brand: BAK

HAND WELDING EXTRUDER

Brand: BAK

HOT WEDGE WELDING MACHINE

Brand: BAK

Range: 0.5mm – 3.0mm

HOT AIR WELDING GUN

Brand: BAK

IR FUSION WELDING MACHINE

Brand: Agru

Range: 20mm Ø - 315mm Ø

BUTT FUSION WELDING MACHINE

Brand: Widos

Range: 25mm Ø – 2600mm Ø
PROMINENT PUMPS
PROMINENT is based in Heidelberg and has been developing, manufacturing, selling equipment and pre-engineered automated systems such as pumps, controllers, monitors, dry feed solutions, polymer and disinfection system for metering, measurement, control, and disinfection treatment for over 55 years.
PROMINENT

Brand: Prominent
OTHER PRODUCTS
APEX also sells the following products which most of the customers requires in the industry. These are the Water Rotameters, PFA tubings and Fittings with Bluewhite and Furon Brands respectively.
PFA FITTINGS

Fit-LINE's PFA and PVDF FlareLINK™ tube fittings bring to the Semiconductor, Biotech, Pharmaceutical and Ultra Pure Water industries an innovative and economical way of dispensing high-purity fluids.

PFA TUBING

The material consists of a good chemical resistant fluoropolymer. This also has good heat resistance, and it is suitable for a wide range of appalications.

FLOWMETER

VARIABLE AREA FLOWMETERS - Visual and dependable flow monitoring, every time. No Power required – monitor flow anywhere.
Services
TRAINING & SEMINARS
To better service the customers, we offer free trainings and seminars on the plastic piping jointing methods such as Solvent Cementing, Butt fusion Welding, Electrofusion Welding, IR fusion, Wedge, Extrusion and Hot gas welding to our clients.
Our technical team holds the record of being the first to acquire the ASME B31.3 Bonder Qualification Test for PVC and CPVC materials conducted by IPS Weld On in Southeast Asia.
APEX Technical Team is also the first to weld the largest outside diameter 2500mm PE100 Pipe supplied with AGRU brand to power plant companies in the country.
APEX continuously develops more technical welders and updates the welders' learning and trainings abroad.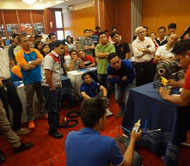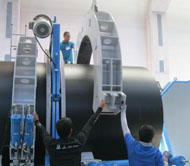 WELDING AND FABRICATIONS
Our services also includes rental of welding machines and welding works to customers who wish us to do the plastic welding in their projects. We also cater inquiries that requires fabrication of items for all plastic materials. These fabrication works may require hot gas welding and extrusion welding for tank fabrications, wedge welding for PE liners used in Landfill, Ponds and tank farms. Our Technical Team are certified welders to perform these welding methods.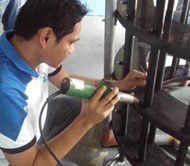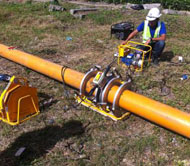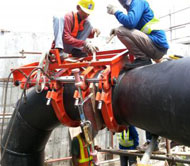 Projects
Our completed and on-going projects on Waterworks, Semiconductor, Power and Energy Plants, Pharmaceutical, Food and Beverage, Petrochemical and Mining industries nationwide.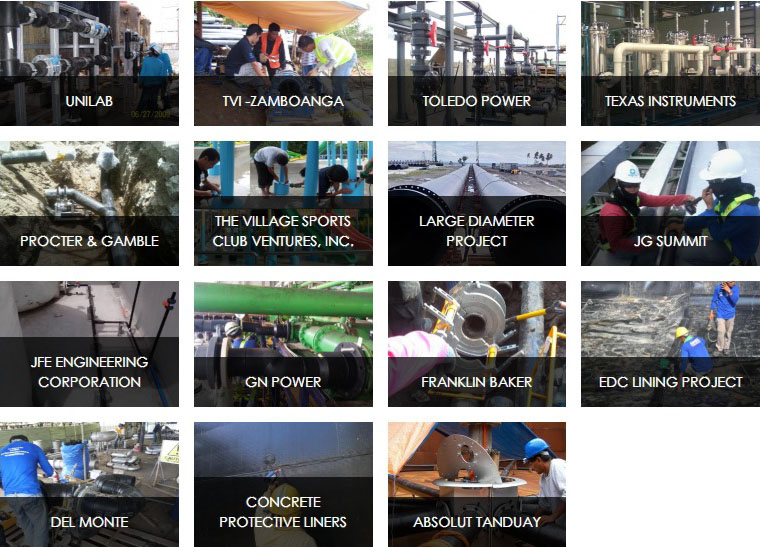 Contact Us
Apex Plastic Piping Supply & Services Inc.
Address: Apex Bldg 3rd Street Meridian Industrial Complex II, Macabling Road, Balibago, Santa Rosa, Laguna
Phone: (02) 519-4840 | (02) 519-4841 | (02) 519-4156 | (049) 530-2313
E-mail: apexpiping@gmail.com | sales@apexplasticpiping.com.ph
Find us on Google Maps
sponsored links
SIMILAR COMPANIES/PRODUCTS/SERVICES
Terms of Use/Privacy Policy Advertise Buy me coffee
Apex Plastic Piping Supply & Services Inc.