South Lake Village by Eton Properties Philippines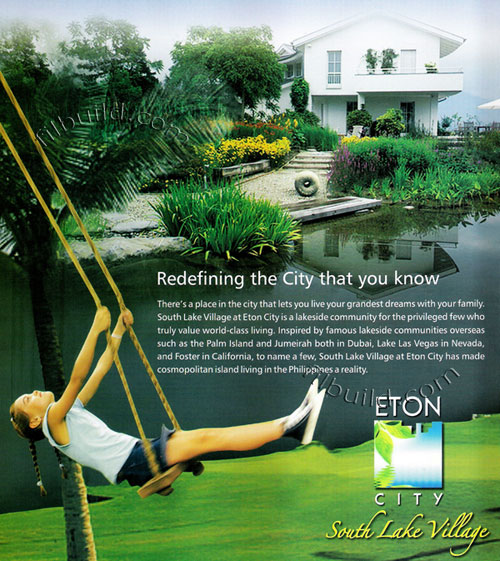 The First Residential Island Lot Development in the Philippines
The Palm Island in Dubai. Jumeirah in Dubai. Lake Las Vegas in Nevada. Foster City in California. These are the next generation bay or lakeside cities, master-planned on a massive scale, in progressive countries in the world. These developments boast world-class and sophisticated concepts and infrastructure to complement the cutting-edge lifestyle of the 21st century. Now, taking inspiration from these new world wonders, South Lake Village at Eton City is the first residential island lot development in the country.
Cool, Secure and Private
South Lake Village gives you the best in city living. With its huge 35-hectare man-made lake, you get cooler temperature year-round. With its low lot density per island, you get to enjoy privacy not common in the city. Plus, with the road-lined perimeter, 24-hour roving security and security cameras, rest assured you are home safe.
Make Your Choices
Take stock. Slowdown. Enjoy more. Live it up. The choice is yours to make and they area all here at Eton City. Integrate. Find out how to truly live at Eton City where everything you need is within reach. Indulge in style at the South Lake Sports and Country Club with its Swimming Pool Zone, Kids' Zone, Adult Zone, F&B Zone, Health & Spa Zone, and Landscape/Outdoor Zone. Club shares come free with your South Lake Village property.
Price range: P5M - P20M
Location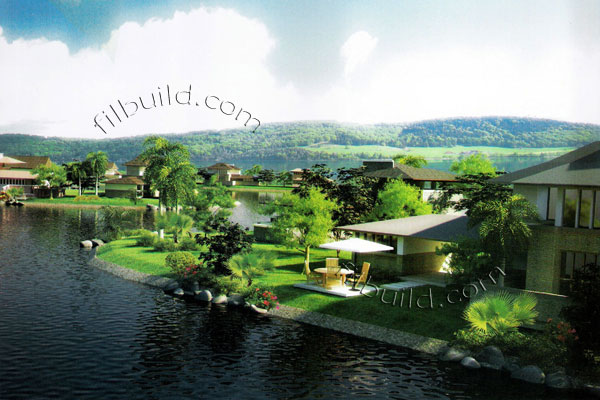 Master Plan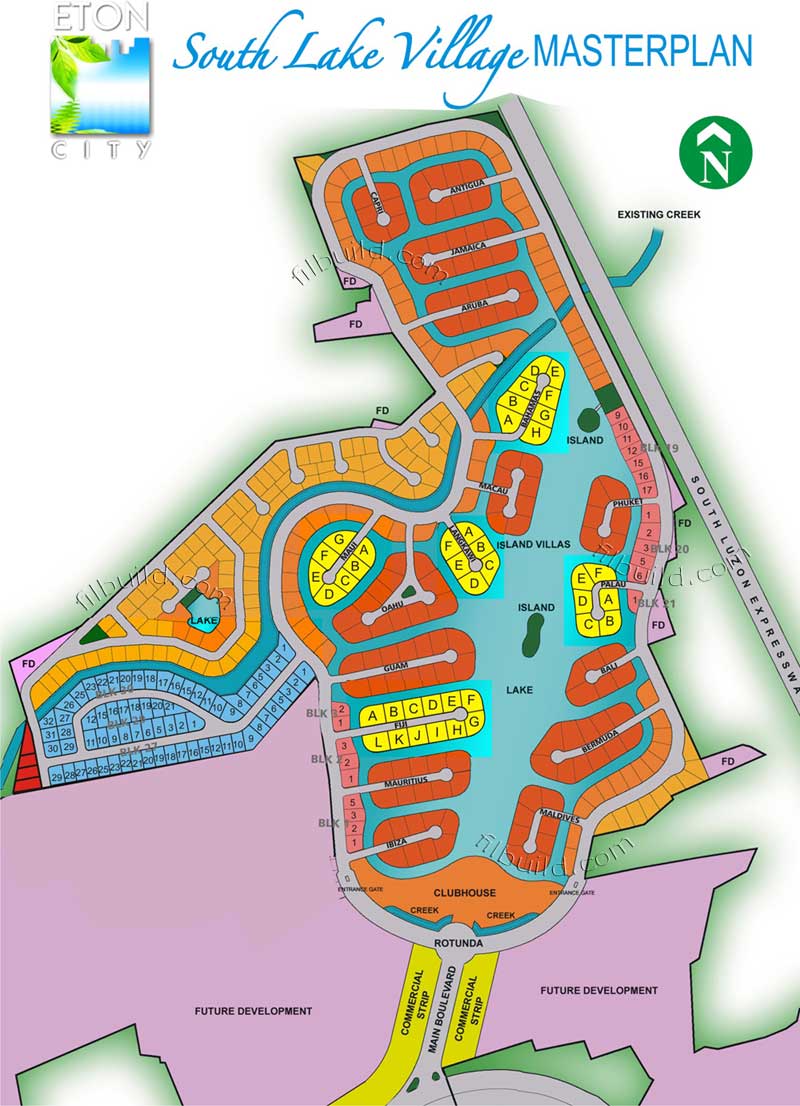 Available Lot Types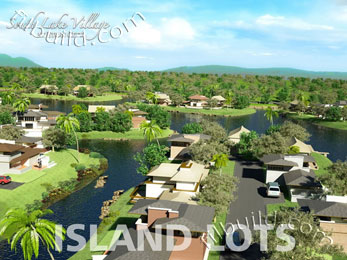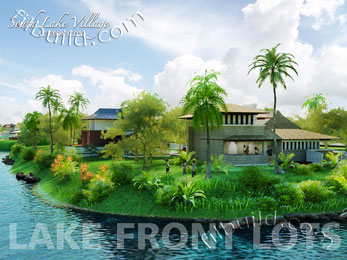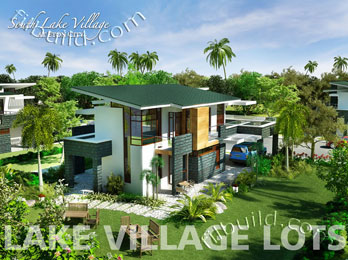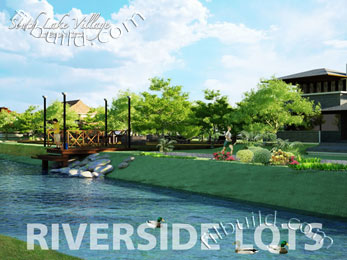 Fact Sheet
Developer and Address
Eton Properties Philippines, Inc. (EPPI)
12th Floor, Allied Bank Building
6754 Ayala Avenue, Makati City
Metro Manila
Turn-over of Lots
Eighteen (18) months from reservation; Turn-over to start June 30, 2009
Expected Project Completion Date
December 31, 2010
Project Location
Bgy. Malitlit, Sta. Rosa, Laguna
Lot Details
Area: 759,699 square meters

Distance from Eton City Interchange: Main Entrance Gate is approximately 300 meters from the Eton City Interchange
Project Deliverables
Open Area of 47%
Island Lots: 157 lots
Lakeside Lots: 105 lots
Regular Lots: 181 lots
Commercial Strip
Features & Amenities
35-hectare lake
Parks & Playground
Linear Parks along the River
Lake-View Corridors
24-hour security
Road-lined Perimeters
Water reservoir & Deep-well Water
Underground Utilities
Internet and Cable TV Ready
South Lake Sports & Country Club
3,000 shares will be issued
Each lot owner will have an appurtenant South Lake Sports and Country Club share with the following amenities as indicated in the proposed Master Plan of the Project:

Swimming Pool Zone

Infinity Pool
Children's Pool
Indoor Pool
Outdoor Jacuzzi

Kid's Zone

Art Corner
Computer Room
Kid's Gym
Library & Reading Area
Party Room

Adult Zone

Basketball Court
Badminton Court
Tennis Court
Function Rooms
Business Center
Board Room
Theater
Library
Incentives for Early House Builders
| | | |
| --- | --- | --- |
| Lot Classification | First Ten House Builders | Next Ten House Builders |
| Island Lot | P 1,000,000 | P 750,000 |
| Lakeside Lot | P 600,000 | P 450,000 |
| Lake Village Lot | P 400,000 | P 300,000 |
About Eton City



Eton City in the future
Eton City is the flagship horizontal project of Eton Properties Philippines, Inc., located in Sta. Rosa, Laguna, and is envisioned to be the new Makati of the South. With an area of close to 1,000 hectares, it is a never-before-seen development that is carefully master-planned to provide its residents a complete city lifestyle in a nature-rich setting. Located at ETON CITY (formerly Asia Brewery) - Greenfield Exit, this full-scale mixed-use township project will provide residential enclaves, a world-class business district, a golf course, and a broad range of commercial and resort-style recreation facilities.
The first phase is the South Lake Village with a 150-hectare residential enclave featuring a 35-hectare lake and 18 one-hectare islands. It is the first of its kind residential development in the Philippines.
Eton City Fact Sheet
Size
Close to 1,000 hectares
Location
Sta. Rosa, Laguna, along South Luzon Expressway with its own exit
40 minutes from Makati
Phase 1
South Lake Village, with the following world-class features:
18 islands within a 35-hectare lake
Island lots, Lakefront lots, Lake Village lots and Riverside lots available
Option to buy one entire island with rights to name the island
Viewing bridges and open parks
Road-lined perimeter for added security
Secure, private and exclusive
Lot Sizes:
Island lots at 800 to 1,200 square meters
Lakefront lots at 600 to 800 square meters
Lake Village lots at 500 to 650 square meters
Riverside lots at 500 to 650 square meters
South Lake Sports and Country Club with following facilities:
Swimming Pool Zone

50m infinity pool
Indoor pool
Indoor & outdoor kids' pool
Outdoor jacuzzi

Kids' Zone

Art corner
Computer room
Gym
Party room
Library & reading area

Adult Zone

Basketball/Badminton court
Tennis court
Arcade
Karaoke
Business Center

F & B Zone

Grand Ballroom
Banquet rooms
Theater
Gift Shop

Health & Spa Zone

Aerobics
Gym
Sauna
Jacuzzi
Salon
Clinic

Landscape/Outdoor Zone

Barbecue area
Playground
Water fountain
Fishing & boating
Sundeck
Garden

Features and Amenities:

Underground electrical and telephone cabling
Sewage Treatment Plant
Tree-lined roads
24-hour roving security
Security Cameras
Road-lined perimeter
Proposed Developments
Golf Village
Fairway Lots
Lakeside Lots
Golf Villas
18-Hole Championship Golf Course and Country Club

Central Business District
Retail and Commercial Center
Resort Hotel
Medium-Rise Buildings
Business Process Outsource (BPO) Centers
Condominiums
Institutional
University
Hospital
Church


From Left: Commercial Center Promenade, Main Boulevard, Open Park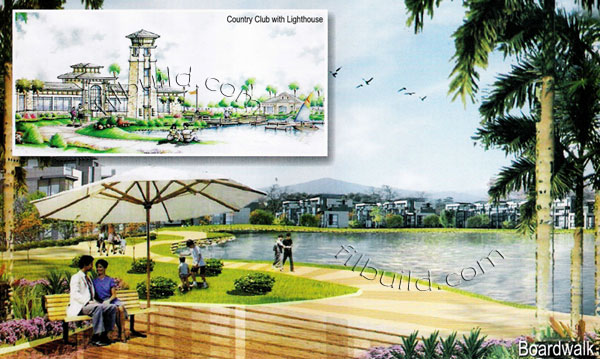 Frequently Asked Questions
1.) Will the water be a breeding ground for mosquitoes?
The water in the lake will be flowing, which will make it unsuitable for mosquitoes to breed since mosquitoes breed in stagnant water. Aside from the inflow and outflow system we will be establishing in the lake, we will also have aerators and a water fountain, which will also ensure the flow of water in the lake.
Also, we will be putting fish in the lake, and the fish will eat any mosquito larvae that will be present in the water.
2.) Will the development be prone to flooding, especially during typhoons?
The development is provided with proper drainage system for both the residential subdivision and the lake. The lots and roads have a separate drainage system which prevents rain water from the land to run into the lake, and the lake has its own drainage system which prevents lake water from overflowing into the lots. The villages are elevated with the same height as the SLEX and are designed with the consideration of a 50-year flood projection.
3.) How will the possibility of an overflow be addressed?
The lake will have a maximum water level after which excess water will be drained via side drainage overflow system. This will flow to the main drainage line, on the lake bridge, thru the waterfalls feature of the bridge, and to the existing creek. There will also be a separate drainage system for the lake and for the roads, which will ensure that the village will not flood even during heavy rains.
4.) Won't the river water be a source of pollution?
Pollution of the lake from the river water source is prevented by the detention pond which filters the water before letting it in the main lake. Domestic waste from the village structures and houses are prevented from contaminating the lake water by proper sewerage system.
5.) How will the accumulation of too much algae be prevented?
The flow of the lake water prevents the accumulation of too much algae although some may be present due to existence of marine life on the lake (algae provides food to fish). One way to prevent algae proliferation is to introduce oxygen to the water, which is one of the reasons why there will be lake aeration devices and water fountains in South Lake.
6.) How will you ensure that the water in the lake will be flowing?
The flow of water throughout the lake is promoted by providing a regular drainage and replenishment of lake water from different water sources. Water channels under the land bridges connecting the islands allows water to flow freely and prevent it from being stagnant.
7.) Will there be a garbage disposal policy?
Proper garbage disposal shall be provided by the village administration.
8.) Will erosion of the island and lakeside lots occur?
Erosion of Island and Lakeside lots are prevented because lots will be engineered fill and compacted. The lakeside will also be protected by a lake liner, earth fill, rock layers, sand and some vegetation, which will also help in the prevention of erosion since these layers will be the barriers between the lots and the lake.
About the Developer
Eton Properties Philippines, Inc. is a prestige property company that specializes in the following:
Development of premium and mid-income residential and commercial buildings;
Construction of IT- and BPO-ready office buildings;
Creation of mixed-use master-planned township projects that incorporate residential, office, commercial, leisure and institutional components;
And development and management of hotels and shopping centers.
Though a new player in the Philippines' booming real estate industry, the Eton name has already earned a reputation as one of the top developers in Hong Kong and mainland China, particularly in Beijing, Shenzen, Dalian and Xiamen. It is responsible for prestigious and highly in-demand developments such as the Eton Hotel, Eton Tower, Banoo Vill, Queen's Garden, Radio City and Dragon Center, among others. From Hong Kong and China to the Philippines, Eton Properties Philippines will bring with it the same dedication to quality, attention to detail, and fine craftsmanship that has made its counterparts world-class real estate developers.
In order to achieve its strategic objectives, Eton Properties Philippines, Inc. is capitalizing on its Seven Strengths:
Extensive land holdings in prime locations, particularly in Makati and Ortigas central business districts; Manila, Pasay, and Paranaque Bay Area; Mactan, Cebu; Cabuyao, Laguna; Calatagan and other strategic locations in the Philippines
Financial muscle of the Lucio Tan Group of Companies
Reputation and credibility of the Lucio Tan Group of Companies
Synergy with the wide network of businesses within the Lucio Tan Group of Companies: banking and finance, transportation, hotels, etc.
International reputation and track record of Eton Properties
Management's excellent record and administration experience
Aggressive sales, marketing and promotional efforts.
Contact Us
Eton Properties Philippines, Inc.
8th Floor, Allied Bank Center
6754 Ayala Avenue
Makati City, Philippines
Call: +63 (2) 845-3866
Accredited Brokers/Agents: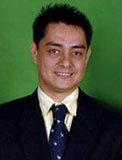 Contact: Ralph Alcazar Jr., REB ZAM 13-07(R)
Mobile: +63 908 896 5800
Email: ralph0913@gmail.com
Attention Our Valued Users
The particulars and visuals shown herein are intended to give a general idea of the project and as such are not to be relied upon as statements of fact. While such particulars and details on present plans which have been prepared with utmost care and given in good faith, buyers are invited to verify their factual correctness and subsequent changes, if any. The contents herein are subject to change without prior notice and do not constitute part of an offer or contract. For more information please see our Terms of Use.
Your FB likes, tweets, G+ shares, Pinterest pins inspire us to work harder. If you enjoyed this page please help us spread the word:-) Thank you!
back to Real Estate Philippines - New Homes by Property & Land Developers homepage