Avida Residences San Fernando by Ayala Land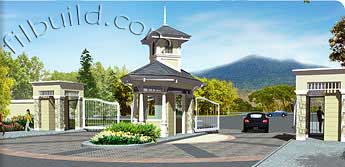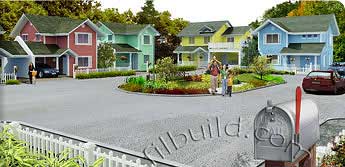 Enjoy a different kind of life in your American inspired dream home as Avida takes the best of contemporary American architecture and brings it to your doorstep.
Avida Residences San Fernando echoes a time when life was more relaxed, informal, and leisurely-paced. Here, neighbors know each other by name. Kids run free. Families take long, leisurely walks. Life is a quiet day relaxing at the park right outside your doorstep. That's because Avida gives you peace of mind and a sense of security, so you can let your guard down.
Step outside Avida and enjoy endless shopping choices with SM Malls, Robinson's, and Clark just a few minutes away. Or take the family along for a fun-filled afternoon along the beaches of Zambales and Bataan. Avida's accessibility makes it one of the most desirable addresses in Pampanga.
Size of Lot/Unit: 150 - 300 sqm
Price Range: P1M - P5M
Location
Features & Amenities
Homes
Contemporary "shingle style" American architecture, finished in complementary tones
Distinctive floor plans. Each house is designed to promote relaxed living
Open flow living and dining space for easy entertaining
Spacious master bedrooms
Quality finishes and specifications
Community Amenities
Clubhouse with breathtaking views of Mount Arayat
Adult and kiddie pools
Basketball court
Expertly landscaped private courtyards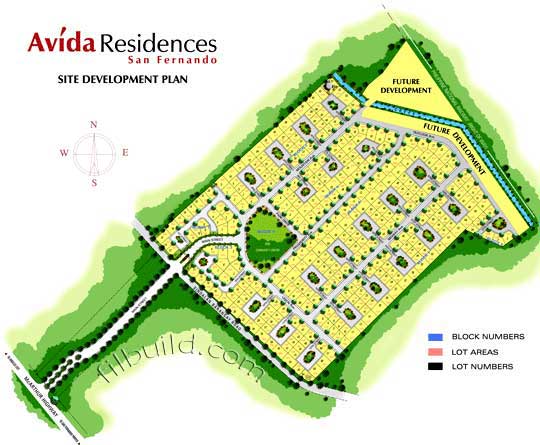 Site Development Plan
Building System
Avida uses nothing but the best and most advanced building technology in creating its communities. Each of our systems is selected for its high quality, maximal utility, and suitability for every individual project.
Phenix 2000
Developed by Maisons Individuelles S.A., Phenix 2000 has been France's leading building system for 50 years now. Used primarily for Santarosa Estates' French-Mediterranean architecture, it is environment-friendly and boasts a 15-year warranty for its structures.
Complete steel space frame (columns, beams, trusses, purlins, cross braces) mainly of bolted connections
Concrete roof tiles and composite type of reinforced concrete slabs
Reinforced pre-cast concrete wall panels (3000 psi) acting as cladding
Pre-cast ground beams
Tex Industrial Construction
Used in the San Antonio Heights, Sta. Isabel and San Francisco villages, Tex building components are manufactured and assembled at the construction site. Tex buildings can be installed quickly and accurately, and carry a 15-year warranty on structure.
More windows for cooler interior
Eliminates long-haul transportation costs
3000 psi wall panels
Quality control inspections throughout the construction process
The Units

Chatham
Standard - 90 sq.m.
Premier - 105 sq.m.

Eastham
Standard - 110 sq.m.
Premier - 125 sq.m.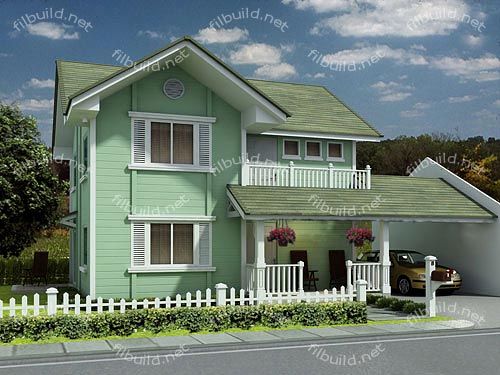 Nantucket
Standard - 132 sq.m.
Premier - 153 sq.m.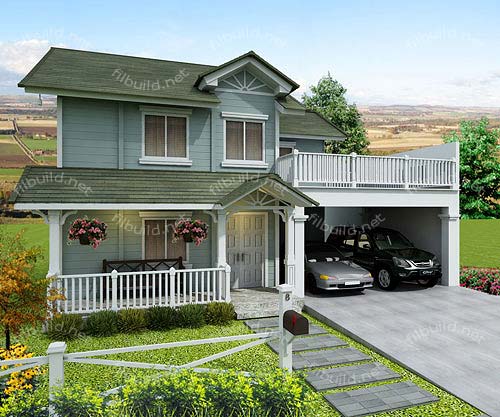 Tisbury
Standard - 140 sq.m.
Premier - 192 sq.m.
Brand History
Since its legendary development of a vast tract of swamp land that is now the bustling city of Makati, the name Ayala had become indelibly etched in the minds of people as a visionary developer of land, pioneering the future to improve the quality of life.
Yet it was only in 1988 when Ayala Corporation spun off its real estate division into a separate company, giving birth to Ayala Land, Inc.
Ayala Land, Inc. was primarily associated with very high-end projects, whether central business districts, commercial centers or exclusive family residences. Makati was such a development, as was Alabang.
Since then, however, both the parent company, now simply known as Ayala, and Ayala Land, Inc. have expanded the reach of their businesses to serve a much broader segment of the population: From the very rich, to the young and fast rising achievers, to the hardworking middle class who form the backbone of the nation. One such subsidiary was Laguna Properties Holdings Inc. (LPHI).
LPHI was originally established in 1991 to provide for the housing needs of employees and junior executives in the Ayala Land-developed industrial estate, The Laguna Technopark. But the former LPHI had outgrown its original name. Today, it already has 27 projects in 13 locations.
In 2006, the name Laguna Properties Holdings, Inc. was changed to Avida Land Corp. Shorts for "Ave" or "celebrate" and "vida" which means "life", this new name is more in tune with Ayala Land's commitment to transform the lives of the hardworking middle class.
By offering thoughtfully planned, secure, and easily accessible communities at affordable prices, Avida indeed provides homeowners occasions to celebrate life.
Brand Promise
The brand promise of Avida stems from the brand promise of the parent company, Ayala Land, which is "Enhancing Land, Enriching Lives."
Avida focuses on enriching the lives of the hardworking middle class by offering their families a home to be proud of one that is nestled in a peaceful and safe community, accessible to public transportation, beautifully and practically designed, and one that will prove reliable performance over time.
Thus, Affordable living at its best.
Brand Values
There are three values that lie in the heart of Avida.
Affordability
Owning an Ayala property was once merely a dream for most Filipino families. With Avida, under the parent company Ayala Land, average-cost yet well-designed homes are now well within the market's reach.
Value
Avida develops and maintains residential communities that set the standard in the industry. The company is committed to provide the highest value for investment by delivering quality and innovative homes that last for a long time.
Security
Avida understands how important it is for a homeowner to feel secure - both physically and psychologically. Physically, the property is protected by a perimeter fence and guards that patrol the area round the clock. Avida also conducts annual security education seminars for all homeowners. Emotionally, residents have peace of mind because they have valid land titles, and the quality homes that they own can last generations to come.
Buyer's Guide
Thank you for choosing Avida for your housing needs. We want your purchase to be as hassle-free as possible. Hence, we encourage you to spend time to read through for better understanding of what to expect - our deliverables and your corresponding obligations towards full realization of your expectations.
Title and Tax Declaration
1. Are all units sold secured by a title?
Each of the units that you buy from us is covered by a title that will eventually be transferred to your name. A Transfer Certificate of Title (TCT) is issued to the new Avida lot owners and house and lot owners while a Condominium Certificate of Title (CCT) is issued for condominium unit owners.
2. What is the procedure in title transfer?
The titling process starts when the Bureau of Lands (BL) issues an approved plan to consolidate and/or subdivide a parcel of land into the saleable units and open spaces/road lot/common area. The title/s of the parcel/s of land is presented to the Register of Deeds (RD) together with the approved subdivision plan by the Bureau of Lands. The Register of Deeds will prepare individual titles for each and every saleable unit and open spaces/road lot/common area depending on how the cut up plan was approved by the Bureau of Lands. The Register of Deeds will not issue the new set of titles on a piece meal basis. It prepares all the titles for the approved plan before Avida can get any one of them. At this point, all titles that will be issued will be in the name of Avida or its joint venture partner.
3. When does the title transfer commence?
Once you have fully paid your loan or Avida has an undertaking from your financing institution to fully pay your purchase, depending on the financing package you chose, we can now effect title transfer from Avida to your name. This does not go directly to the Register of Deeds (RD). We still have to pay for the taxes due on the purchase to the Bureau of Internal Revenue (BIR) to secure the necessary documents required by the Register of Deeds from that government agency before effecting actual title transfer. This process takes about four (4) to six (6) months from date of full payment and submission of all documentary requirements.
Once all taxes due to the government are paid and the necessary clearances are secured, all the documents needed to effect title transfer are forwarded to the Register of Deeds. This process takes about two (2) to three (3) months.
Delays at the Local Government Units (LGUs) are sometimes experienced due to any of the following:
Volume of documents being processed;
Shortage or lack of the special paper that is used for the title, given the bigger volumes being processed for all the developers;
Unavailability of the signatory/ries from the Local Government.
About the Developer
Ayala Land, Inc. is the real estate arm of the Ayala Corporation, one of the Philippines' biggest and well-established business conglomerates. Established in 1834, Ayala Corporation consists of five major subsidiaries and three affiliates that are leading players in the areas of banking, insurance, automotive, real estate, telecommunications, information technology and water utilities.
Its real estate interests are consolidated under its full-owned subsidiary, Ayala Land, Inc. whose projects include:
Development of prominent high-end and middle-market residential subdivisions and condominiums;
Construction of high rise commercial and residential buildings;
Conversion of vast tracts of land into industrial business parks; Development and management of shopping centers;
and Management of cinema, hotel and entertainment operations.
Through its over 50 years of experience in real estate, Ayala Land, Inc. has earned a reputation as the country's leading real estate developer. It is primarily credited for Makati City's metamorphosis from grasslands back in the 1940's into the premiere business district it is today. To this day, it is the preferred business location of the most prestigious corporate, commercial and residential addresses, site of many international hotel chains and home to exclusive high-end residential areas developed by the Ayala group over the past 50 years.
Contact Us
Ayala Land Premier
Within Metro Manila (+632) 848-5000;
Outside Metro Manila 1-800-10-848 5000
Email: ask@ayalalandpremier.com
Alveo
Within Metro Manila (+632) 848 5100;
Outside Metro Manila 1-800-10 848 5100
Email: cii.sales@ayalaland.com.ph
Avida
Within Metro Manila (+632) 848 5200;
Outside Metro Manila 1-800-10 848 5200
Email: info@avidaland.com
Amaia
Within Metro Manila (+632) 403 7433 or (+632) 403 7644
Accredited Brokers/Agents: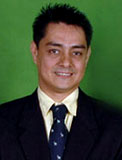 Contact: Ralph Alcazar Jr., REB ZAM 13-07(R)
Mobile: +63 908 896 5800
Email: ralph0913@gmail.com
Attention Our Valued Users
The particulars and visuals shown herein are intended to give a general idea of the project and as such are not to be relied upon as statements of fact. While such particulars and details on present plans which have been prepared with utmost care and given in good faith, buyers are invited to verify their factual correctness and subsequent changes, if any. The contents herein are subject to change without prior notice and do not constitute part of an offer or contract. For more information please see our Terms of Use.