Avida Settings Alviera by Ayala Land
A Seamless collaboration between Urban development and Nature
Ayala Land, together with Leonio Land, Inc. will develop ALVIERA, a 1,125-hectare integrated mixed-use development envisioned to be the growth center of Central Luzon, which will have commercial district, business and industrial park, university zones, retail centers, a country club, recreational areas, and residential neighborhoods.
Composed of open fields, verdant terrain, and blue skies adorned with scenic mountains on the horizon, Porac Pampanga serves as the perfect fit for Alviera, a mixed use and masterplanned community built on one sterling philosophy: Urban + Nature.
Alviera is laid out to reinforce the natural world's presence in a modern day-to-day setting. Envisioned to be the growth center of Central Luzon, its 1,125 hectares are abundant in natural features that thrive along with Alviera's urban innovations
Location: Brgy. Dolores, Alviera, Porac, Pampanga
Lot Size range: 125 sqm – 313 sqm
Price Range:
Lot only: Php 1.5M to 3.2M
H&L: Php 3.1M to 5.0M
Brand Pillars
A Northern Gateway
With Subic Freeprot and Clark Airport only a couple hours drive, Alviera is accessible to both local and International oppourtunities.
A Community Built with the Land
Alviera is not built on the land, but with it. Nature is part and parcel of Alviera living.
A Convergence of Culture
Amenities, facilities, commercial and lifestyle hubs: Alviera offers a holistic living experience.
A Site of Excellence
A site for soon-to-rise top notch universities.
A Mark of Prestige
Alviera bears the reputation and heritage that comes with Ayala Land
Location
Strategically located in a leading growth region and the thriving community of Pampanga, Alviera boasts of the scenic and gentle terrain of Porac that will be perfectly suited in creating a well balanced urban and green community. It is advantageously situated in near proximity to Clark International Airport and Subic Bay International Freeport with good road connectivity. It also harps on the rich culture of Pampanga together with its large and educated labor pool while offering an affordable cost of living.
Situated at the center of Alviera, your new community is a hallmark of accessibility. Lifestyle essentials are only an average of 20 minutes away from your home. Whether it's for work, education, retail or recreation, Alviera and Porac will provide you with selections from the latest innovations and from the bounty of the Earth itself.
Avida Settings Alviera is also accessible from SCTEX. With a transport hub and Clark International airport in the vicinity, your options for going places are as plenty as you need them to be.
Estimated travel time:
1 hr 15 mins from Quezon City
5 mins from Clark
20 mins from Angeles City
45 mins from Subic
Nearby landmarks:
500 meters from Sandbox
12km to Clark South Exit (SCTEX)
20km to Clark International Airport
Facilities & Amenities - Urban + Nature
Urban and nature seamlessly come together at Alviera, a master-planned development by Ayala Land. Live in harmony with the beautiful flora and fauna only Porac can offer. 
Country Club
Soon-to-rise in Alviera is an exclusive and high-end country club that promises an iconic venue with one-of-a-kind amenities and facilities to offer a memorable family recreational activities and bonding.

Residential Communities
Alviera provides a broad range of residential offerings that are carefully integrated within the community. Choose a home that fits your lifestyle whether it's Ayala Land Premier's luxurious properties, Alveo's innovative living concepts or lifestyle essentials from Avida.

Retail Center
Alviera comes with a multitude of shopping, dining, and entertainment choices for the entire family to enjoy and nurture a long-lasting relationships and special memories.

Sandbox
SandBox at Alviera is a unique getaway for families that redefines outdoor adventure and fun. It features a full stretch of exciting attractions that will surely make everyone appreciate the outdoors. Everyone in the family has something to do here from playground for the toddlers to Mini Golf for the grandparents! With a mountain range along the horizon and the surrounding wide plains, SandBox is definitely the place for family outdoor fun!

Attractions
We have something for people of all ages, making the SandBox ideal for fun activities with family and friends.

Giant Swing - the country's tallest swing. Each swing can accommodate three guests at a time and creates the back and forth movement at 10-meter above the ground.

Aerial Walk Challenge - a high rope adventure course of nets and rope walkways. The Aerial walk is a series of activities that will test each users' agility, balance and flexibility. An active guest can make his way through this course in about 30 minutes.

Avatar One - the Philippines' first roller coaster zipline. One doesn't just zip down the 180-meter (length) course but zigzags along starting from 12 meters high.

Adventure Tower - a 5-storey structure that consists of various activities such as rappelling, wall climbing, jump off for the free fall, jump off for the roller coaster zip line and the view deck.

ATV and mini-ATV rides - a themed kiddie playground with picnic areas, mini-golf, camping sites, a courtyard and an open field for field sports and other outdoor activities.

University Zone
Hone your potentials as top notch universities rise in Alviera.

Business and Industrial Parks
There's great opportunity for growth and development in Alviera with commercial centers fit for all types of businesses, from small start-ups to large multi-national companies and even facilities designed for business and technology.

...and of course, the standard stuff

Adult and kiddie pools
Children's play area
Central park
Jogging path
Basketball court
Site Development Plan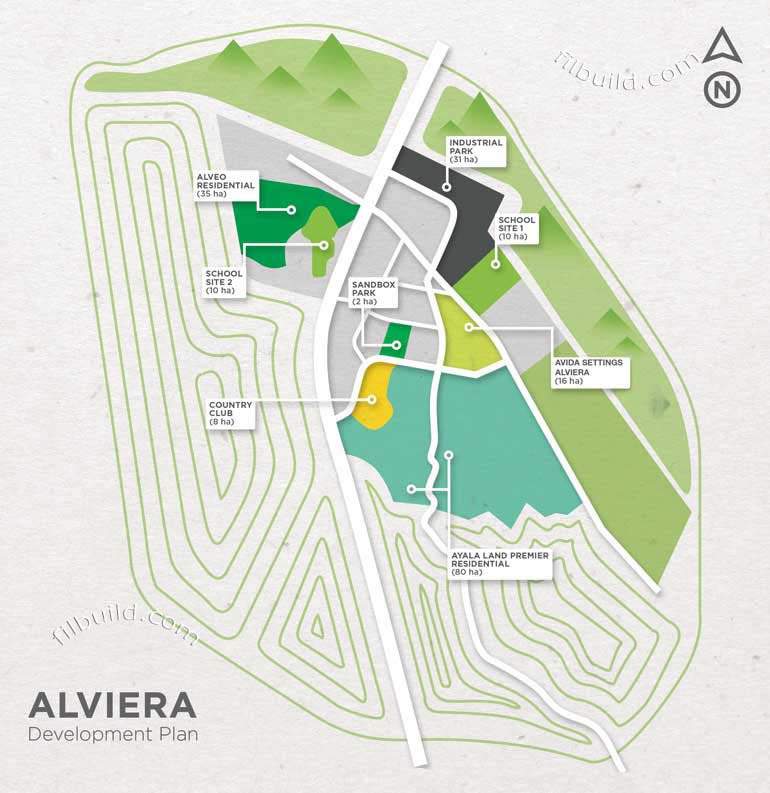 The Homes at Alviera
Celine
Floor area: 53 sq m
Minimum lot area: 125 sq m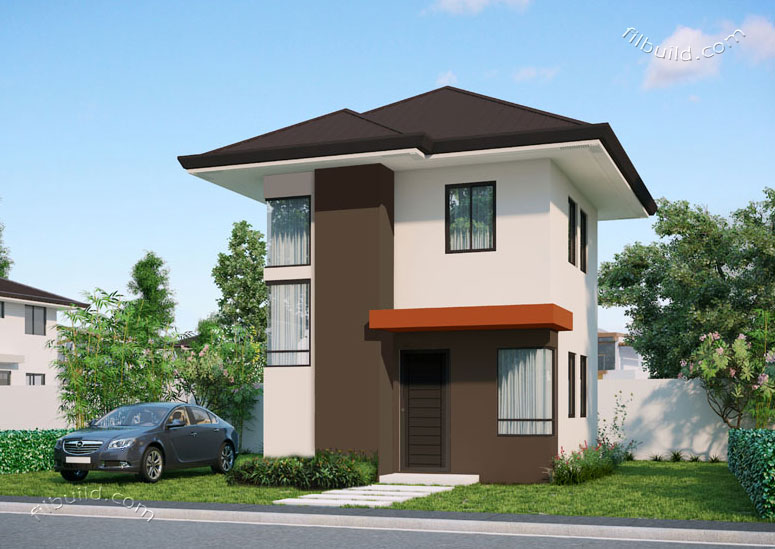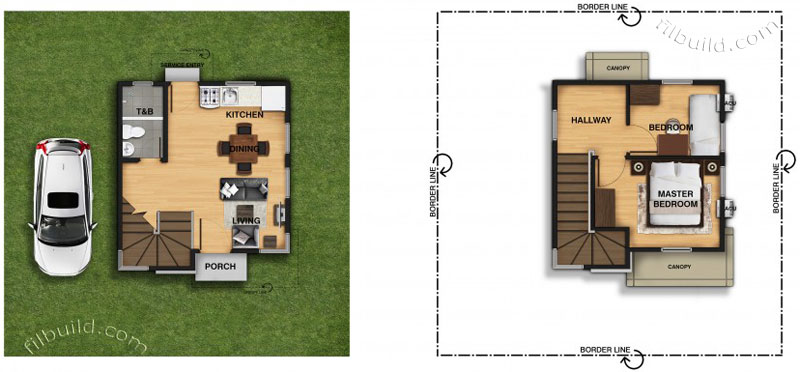 ---------------------------------------------------------------------------------------------------------------------------------------------
Macy
Floor area: 69 sq m
Minimum lot area: 150 sq m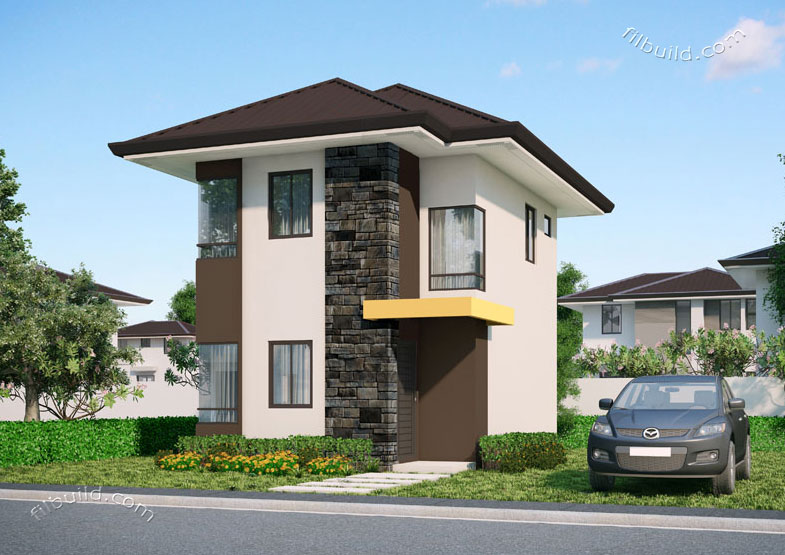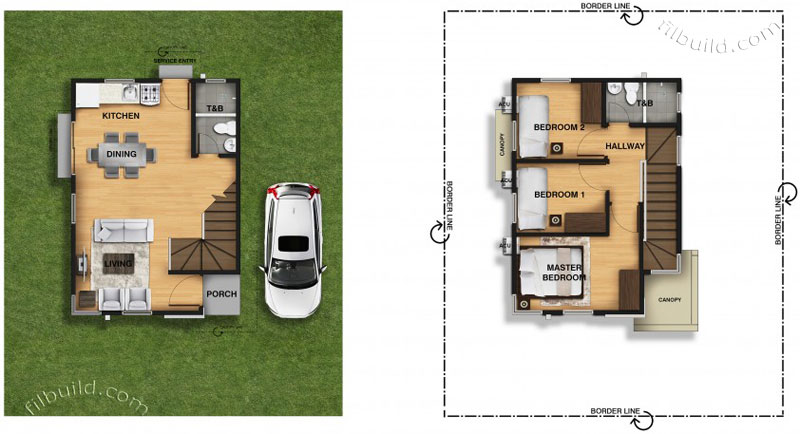 ---------------------------------------------------------------------------------------------------------------------------------------------
Trista
Floor area: 88 sq m
Minimum lot area: 150 sq m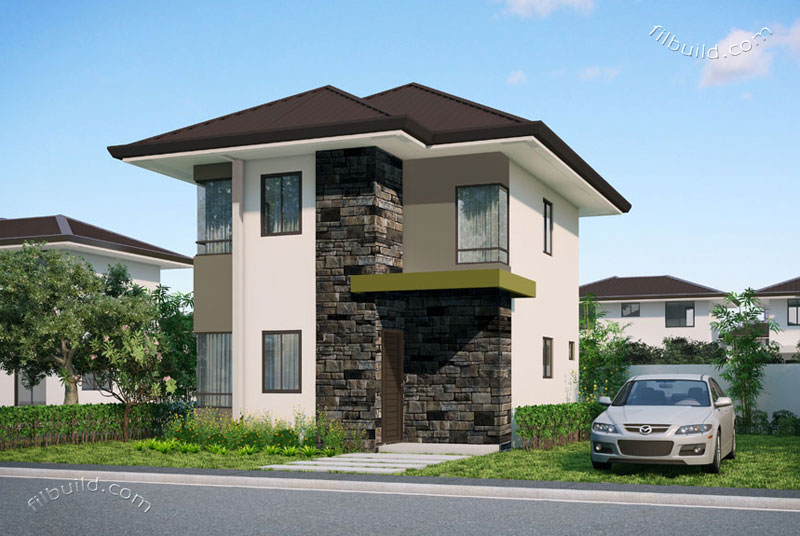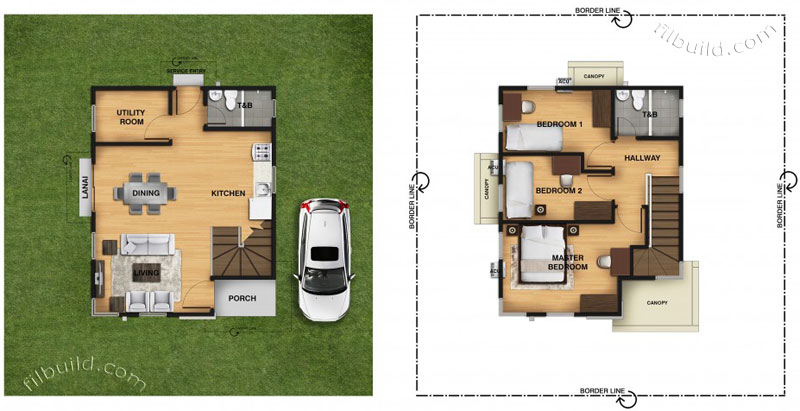 Photo Gallery
Celine Model Unit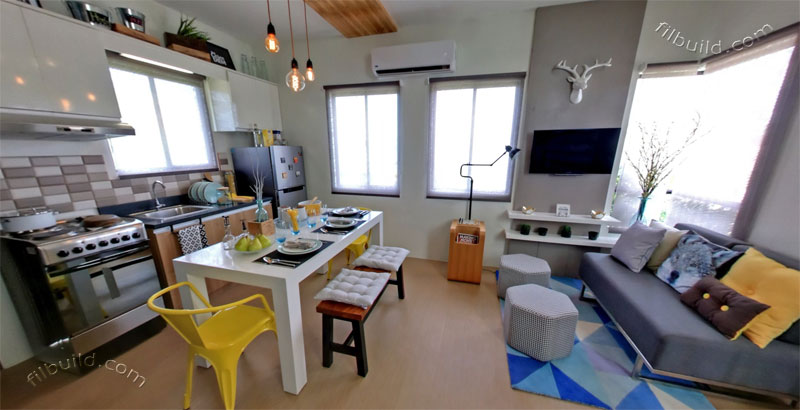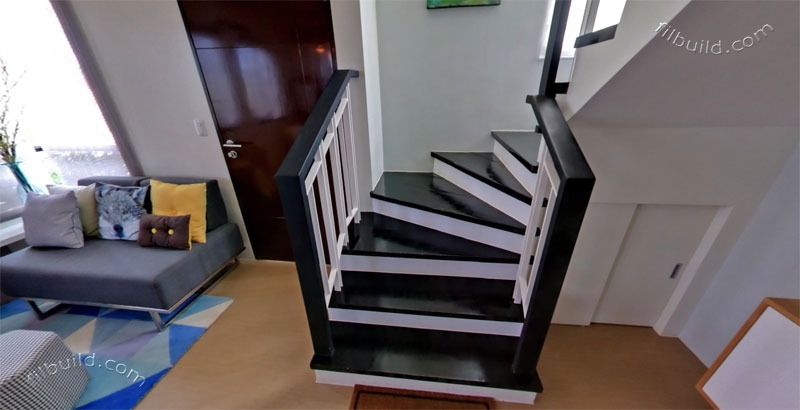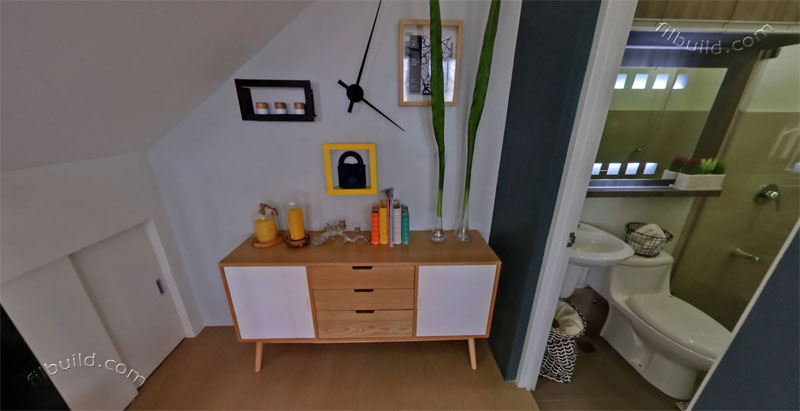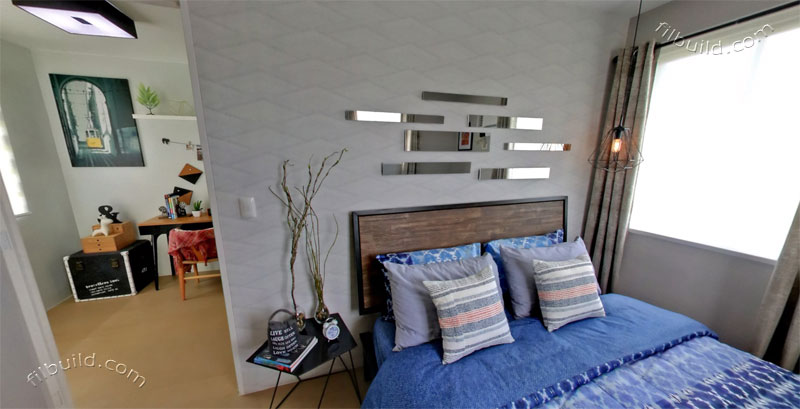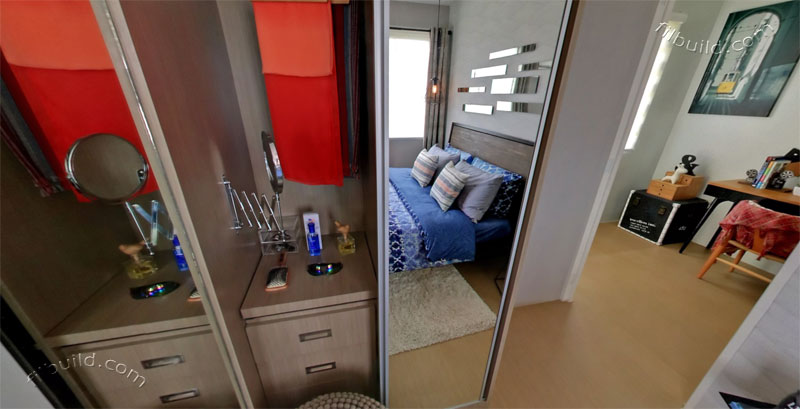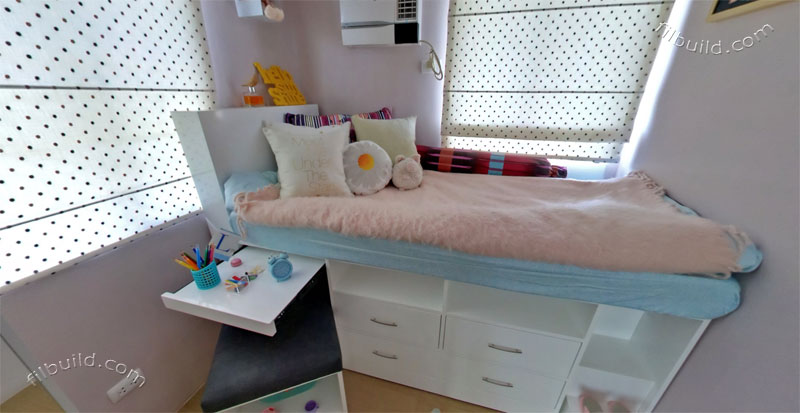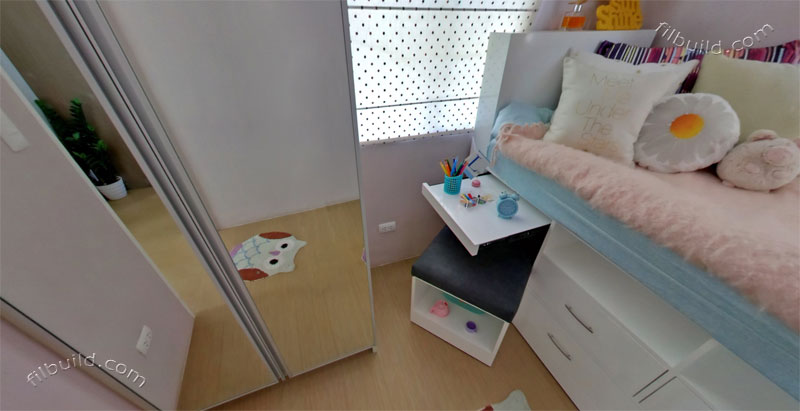 Frequently Asked Questions
Ayala Land, Inc., in partnership with Leonio Land, is launching its latest large-scale, integrated mixed-use development in Porac, Pampanga called Alviera, a 1,125-hectare township designed to seamlessly combine urban living with nature. The first of Alviera's attractions is SandBox, which offers visitors memorable outdoor experiences from a number of attractions and adventure courses.
1. What is the vision for the development and how is Pampanga going to benefit from the project?
Alviera will be a mixed-use township in Porac, Pampanga located within the Subic-Clark corridor and taking advantage of the accessibility provided by NLEX and SCTEX.
The vision for the development is to establish an all-inclusive progressive growth center in Central Luzon to serve as base for commerce and industry. Aside from residential and commercial projects, a PEZA zone for industries similar to the Ayala Land- managed Laguna Technopark will be built within Alviera.
2. What are the ongoing developments on site?
The first of Alviera's attractions is SandBox, which offers visitors memorable outdoor experiences from a number of attractions and adventure courses that gives an exciting preview of what's to come in Alviera.
In preparation for the estate and phase 1 launches by September 2014, Alviera is currently completing the phase 1 land development works and installation of vital utilities. A temporary visitor center is also open to interested investors and locators.
3. Does Alviera have programs to engage and support the nearby communities?
ALI and its partners remain committed to the community and neighboring developments, sensitive to their needs and supporting these with livelihood opportunities. ALI and LLHI have started its engagement efforts in Barangay Hacienda Dolores to better understand and assist the needs and concerns of the community. The JV partners are bringing in experts who specialize in implementing community engagement programs that allow these communities to benefit from economic opportunities brought about by the development.
4. What is the coverage of the Ayala Land-LLHI Development?
Ayala Land, Inc. (ALI) and Leonio Land Holdings, Inc. (LLHI) formed a joint venture where both parties will contribute land for a 1,125-hectare mixed-use development called Alviera. ALI will contribute 70% of the land while the balance will be contributed by LLHI.
5. How was the Alviera property acquired?
ALI's land contribution to the total development was purchased from Manila Bank through a Deed of Sale. On the other hand, LLHI's land contribution was purchased from the Dayrit family of Pampanga through a Deed of Sale. Both areas are exempted from CARP coverage based on a DAR Exemption Order with Certificate of Finality.
Active Living At Alviera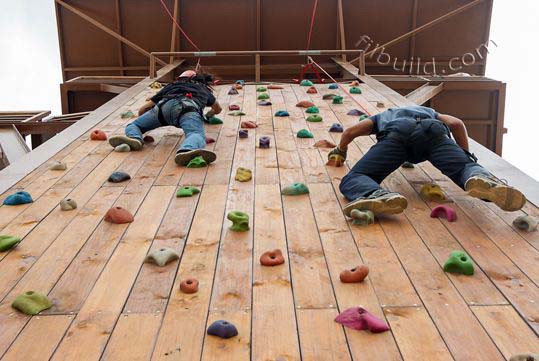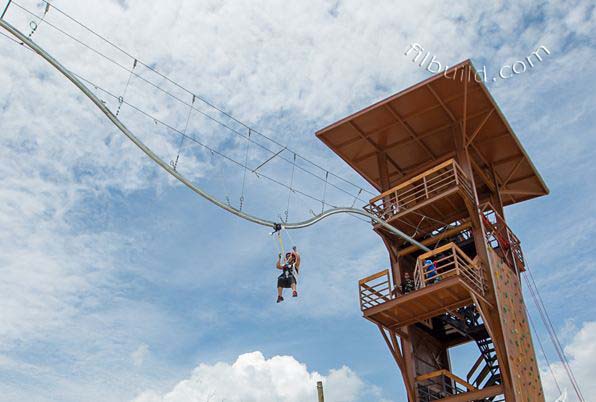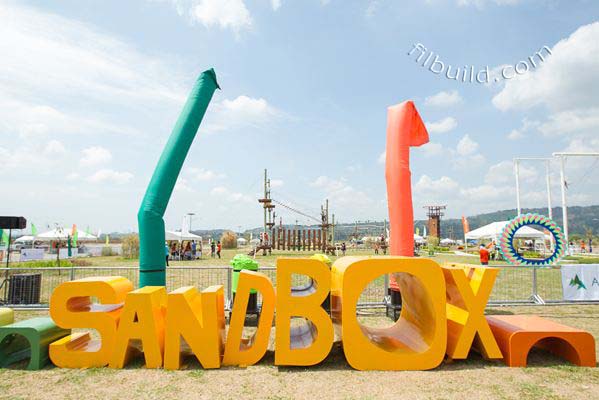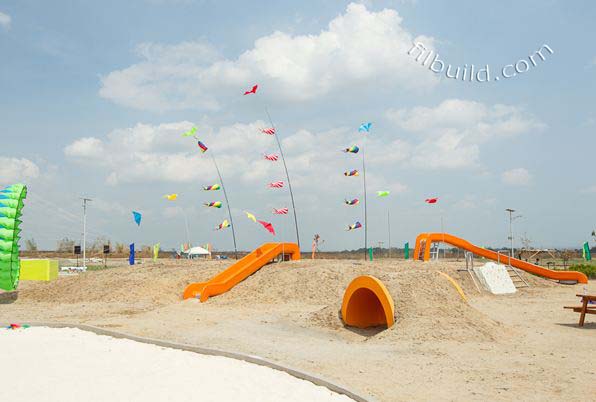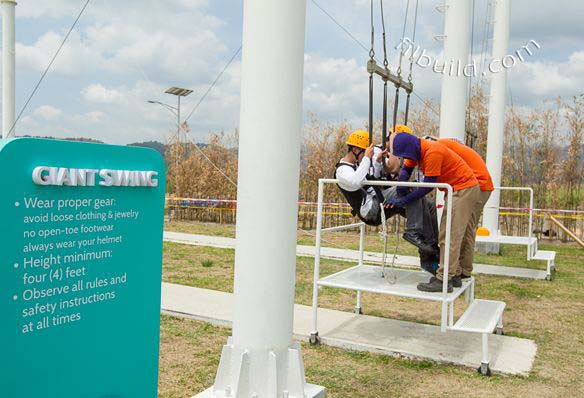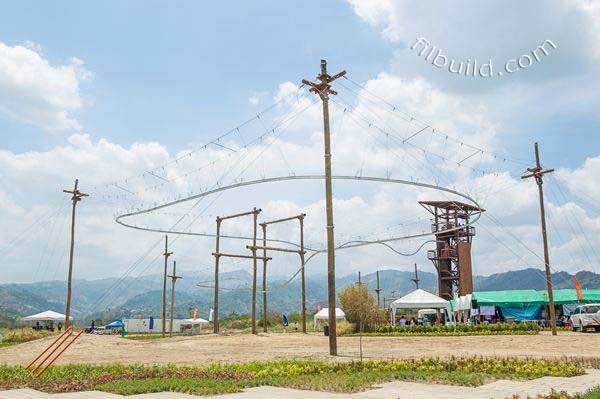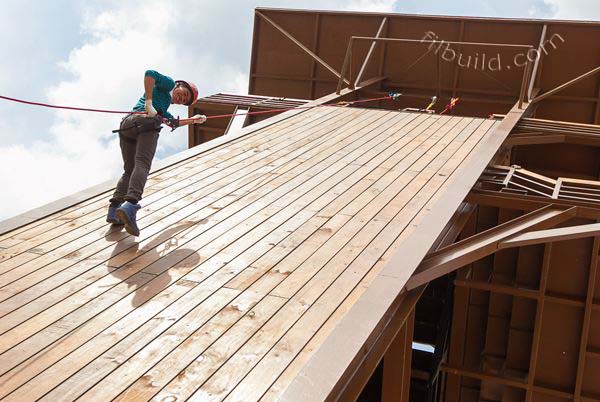 About the Developer
Ayala Land, Inc. is the real estate arm of the Ayala Corporation, one of the Philippines' biggest and well-established business conglomerates. Established in 1834, Ayala Corporation consists of five major subsidiaries and three affiliates that are leading players in the areas of banking, insurance, automotive, real estate, telecommunications, information technology and water utilities.
Its real estate interests are consolidated under its full-owned subsidiary, Ayala Land, Inc. whose projects include:
Development of prominent high-end and middle-market residential subdivisions and condominiums;
Construction of high rise commercial and residential buildings;
Conversion of vast tracts of land into industrial business parks; Development and management of shopping centers;
and Management of cinema, hotel and entertainment operations.
Through its over 50 years of experience in real estate, Ayala Land, Inc. has earned a reputation as the country's leading real estate developer. It is primarily credited for Makati City's metamorphosis from grasslands back in the 1940's into the premiere business district it is today. To this day, it is the preferred business location of the most prestigious corporate, commercial and residential addresses, site of many international hotel chains and home to exclusive high-end residential areas developed by the Ayala group over the past 50 years.
Contact Us
Ayala Land Premier
Within Metro Manila (+632) 848-5000;
Outside Metro Manila 1-800-10-848 5000
Email: ask@ayalalandpremier.com
Alveo
Within Metro Manila (+632) 848 5100;
Outside Metro Manila 1-800-10 848 5100
Email: cii.sales@ayalaland.com.ph
Avida
Within Metro Manila (+632) 848 5200;
Outside Metro Manila 1-800-10 848 5200
Email: info@avidaland.com
Amaia
Within Metro Manila (+632) 403 7433 or (+632) 403 7644
Accredited Brokers/Agents: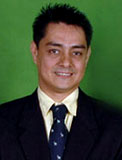 Contact: Ralph Alcazar Jr., REB ZAM 13-07(R)
Mobile: +63 908 896 5800
Email: ralph0913@gmail.com
Attention Our Valued Users
The particulars and visuals shown herein are intended to give a general idea of the project and as such are not to be relied upon as statements of fact. While such particulars and details on present plans which have been prepared with utmost care and given in good faith, buyers are invited to verify their factual correctness and subsequent changes, if any. The contents herein are subject to change without prior notice and do not constitute part of an offer or contract. For more information please see our Terms of Use.