Francesca Highlands by Paramount Property Ventures

You'll know what it's like to live the "high" life at Francesca Highlands.
Nestling in the mountains of Minglanilla, this residential community is a nature lover's modern oasis in southern Cebu, as it makes full use of its built-in lush greenery and outdoorsy setting and affords its dwellers an inherently serene and elevated suburban living experience.
The Mayor's Point — the highest point of the whole Francesca Highlands development — is an exclusive enclave where you can readily recharge and refresh the body and soul. This is one of the most beautiful
land- and seascapes you can find in the metro south.
The Francesca Highlands is a sprawling thirty-hectare property development that harmoniously blends into its natural surroundings. As it sits on a sloping terrain, the residential property commands lovely views of the Minglanilla Bay onwards to Bohol Strait and is blessed with a crisp, invigorating mountain air.
Community size: 180 Properties
Address: Cadulawan,Minglanilla Cebu, Philippines 6046
Community Type: Filipino Modern Contemporary
Elevation: 250 METERS ABOVE SEA LEVEL
Closest City: Talisay City – 10 Minutes/8Km
2nd Closest City: Cebu City – 25 Minutes/20Km
Views: TALISAY CITY, NAGA CITY, BOHOL STRAIT
Location
Facilities & Amenities
Gated community with 24-hour security
Tree-lined Concrete Roadways
Landscaped Lagoon and Pocket Gardens
Solar Powered Street lights
Abundant Water Supply
Sewer Treatment Facility
Village Clubhouse with Swimming Pool
Viewing Decks and Cafe
Vast expanse of greeneries




The Homes at Francesca Highlands
Glendale
Two Storey Downhill
Lot Area: 140 sqm
Floor Area: 102/142 sqm
Greendale is a two-storey home that cuts a lovely picture on a downhill slope. Its location gives way to an unhampered rear view of the surrounding landscape. With a floor area of 102/142 sq.m and a lot area of 140 sq.m, it is suited up with three bedrooms, one maid's quarters with toilet and bath, two separate toilets and baths, a powder room, carport, porch, balcony, laundry area and basic intrusion alarm system -- tailored-fit no less for start-up families or anyone aspiring for a wise investment.
Price:  P6.274M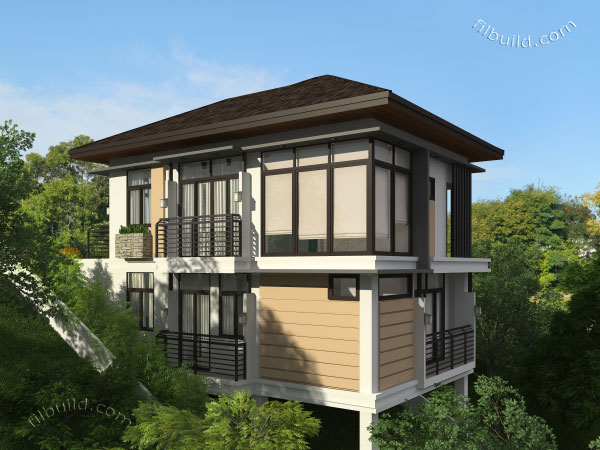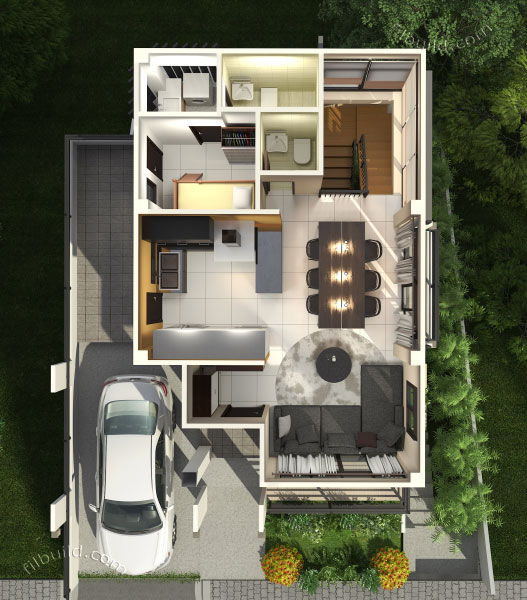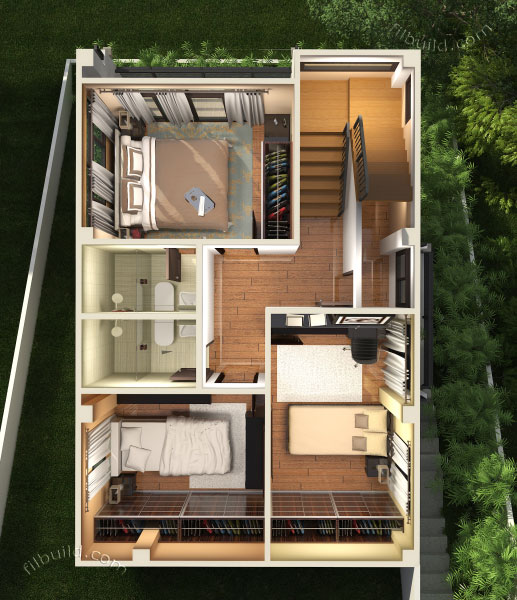 -----------------------------------------------------------------------------------------------------------------------------------------------
Melrose
Two Storey Single Detached
Lot Area: 156 sqm
Floor Area: 120/186 sqm
Melrose is a two-storey, single detached house created with growing or bigger families in mind. A distinctly roomier abode with its floor area of 120/186 sq.m. and lot area of 156 sq.m., It has all the features you'd expect in a classy, contemporary home plan and more -- four bedrooms, a maid's quarters with toilet and bath, two private toilets and baths, a powder room, plus a carport, utility area and basic intrusion system. Other fancy details are the porch, lanai and balcony for times when everyone wants to revel in the fresh air and the sight of soothing green spaces.
Price: P7.096M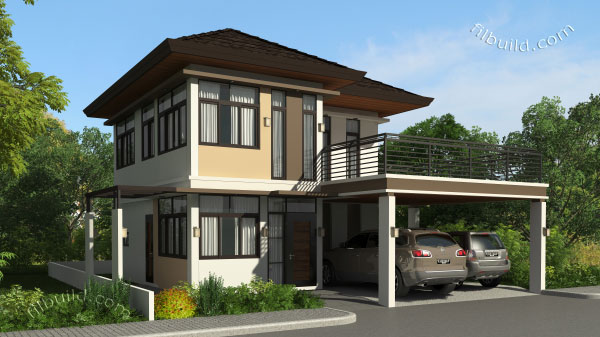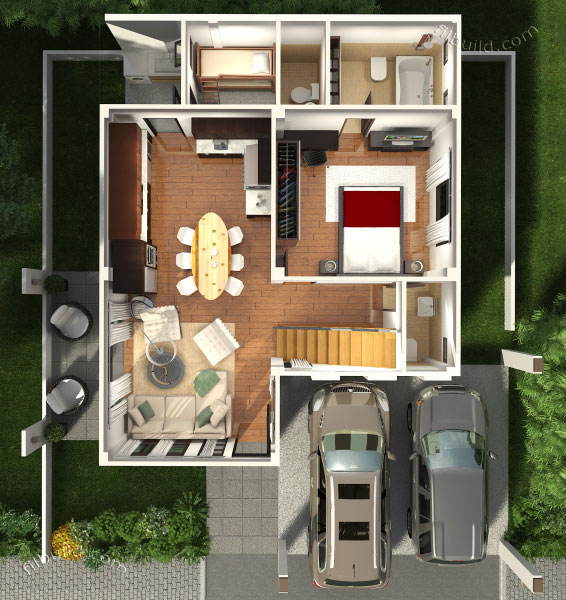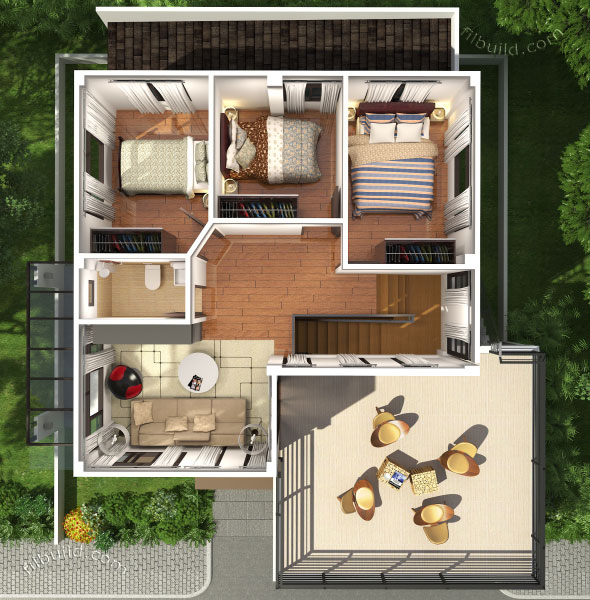 -----------------------------------------------------------------------------------------------------------------------------------------------
Rosedale
Uphill House
Lot Area: 140 sqm
Floor Area: 103/153 sqm
Rosedale is a two-storey uphill home that offers elevated vistas of the area around it. The essential rooms of this stylish residence are oriented for a front view so you can easily gaze out on the kids playing, watch the bustle on the street or keep an eye on the weather. It has a floor area of 103/153 sq.m. and a lot area of 140 sq.m. and is outfitted with three bedrooms, one maid's quarters with toilet and bath, two toilets and baths, one powder room, carport, laundry area, porch, balcony and basic intrusion alarm system. 
Price: P6.891M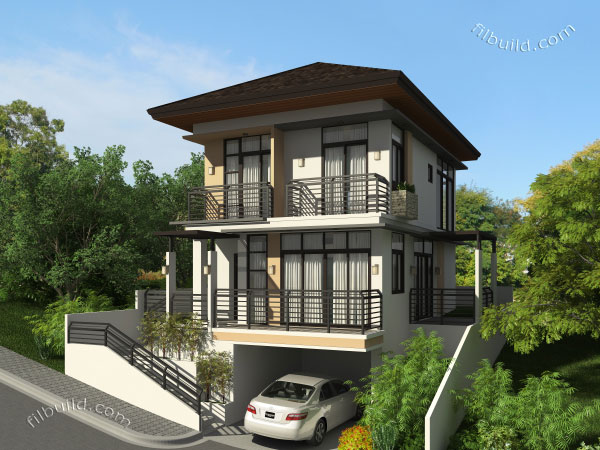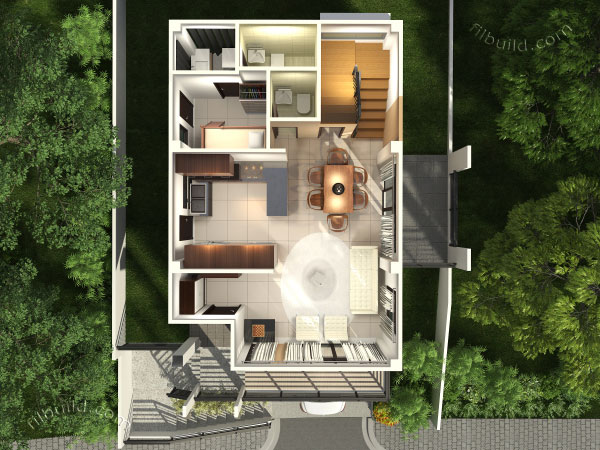 -----------------------------------------------------------------------------------------------------------------------------------------------
Somerset
Two Storey Single Detached
Lot Area: 120 sqm
Floor Area: 80/116 sqm
Somerset is a gorgeous, two-storey, single detached home perfect for young couples about to start a family, and for individuals all set to move on from the tedious condo/apartment rental living. With a floor area of 80/116 sq.m. and lot area of 120 sq.m., it comes with three bedrooms, one maid's quarters with T&B, two toilets and bathrooms, a powder room plus a porch, carport, balcony, utility area, basic intrusion alarm system and more importantly, the peace of mind of having your own home.
Price: P5.386M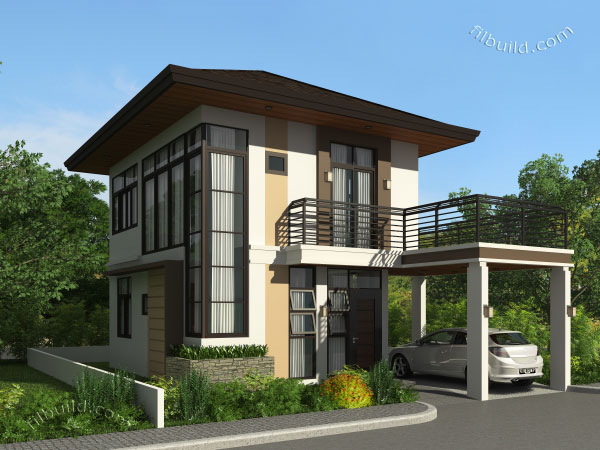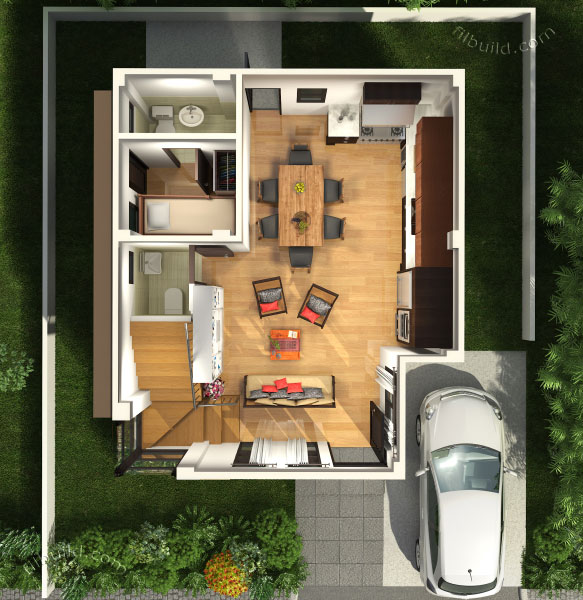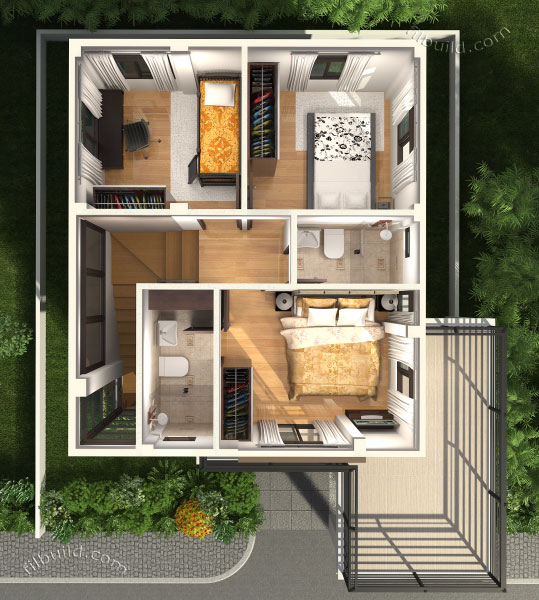 About the Developer
Lifestyle communities speak largely of what we are. More than just building quaint communityscapes, Paramount Property Ventures Inc (PPVI) is also an investment builder for those who seek the long-term value of the properties they purchase. PPVI is among the trusted and emerging leaders in the real estate community for its value-based and inventive approach to the projects it undertakes offering world-class and exceptional standards in construction and development. Be they residential, commercial and memorial park development, PPVI delivers properties that are synonymous to quality and exhilarating experiences.
Contact Us
Paramount Property Ventures Inc
Business center:
233-0061 / 233-0062 / 512-7784 (PPVI)
Sales center:
233-1552 / 233-1553
Address:
3F Arellano Square Bldg. N. Escario St., Cor. Tojong St.
Kamputhaw, Cebu City, Philippines 6000
Email: inquiries@paramount.ph
Attention Our Valued Users
The particulars and visuals shown herein are intended to give a general idea of the project and as such are not to be relied upon as statements of fact. While such particulars and details on present plans which have been prepared with utmost care and given in good faith, buyers are invited to verify their factual correctness and subsequent changes, if any. The contents herein are subject to change without prior notice and do not constitute part of an offer or contract. For more information please see our Terms of Use.
LINKS
Latest in Philippine Architecture, Home Interior Design
House Construction Contractor, Home Builder Philippines
Architecture, Interior Design Latest Trends
Construction Materials, Home Depot Philippines
New Homes For Sale by Property Developers Philippines
RFO Philippine Homes For Sale by Owner
Home Depot, Building Materials Suppliers Philippines
Machinery & Equipment Importers Philippines
Your FB likes, tweets, G+ shares, Pinterest pins inspire us to work harder. If you enjoyed this page please help us spread the word:-) Thank you!
back to Real Estate Philippines - New Homes by Property & Land Developers homepage