Maria Luisa Estate Park by Maria Luisa Properties
The Maria Luisa Estate Park Development is designed to epitomize Cebu Lifestyle at its BEST. The lots were designed to maximize the city, mountain and valley views as well as building potential of every property. Privacy and security are priorities. Ideally located in Banilad, Cebu City, it is the only remaining high-end quality subdivision that can boast of proximity to the heart of the city where home is a mere 5-10 minute drive away from work, school and malls. Once you live in Maria Luisa Estate Park, you wouldn't want to live anywhere else.
Location
Features, Facilities & Amenities
Clubhouse
Basketball and Tennis court Facilities
Jogging Trails
Three Children's Playground
The Emerald Lake Valley
Uninterrupted Water And Electric Utilities
The Highland Park & Clubhouse
Landscape Parks with Picnic Grounds
24-hour security
Residential Lots For Sale

Actual Photos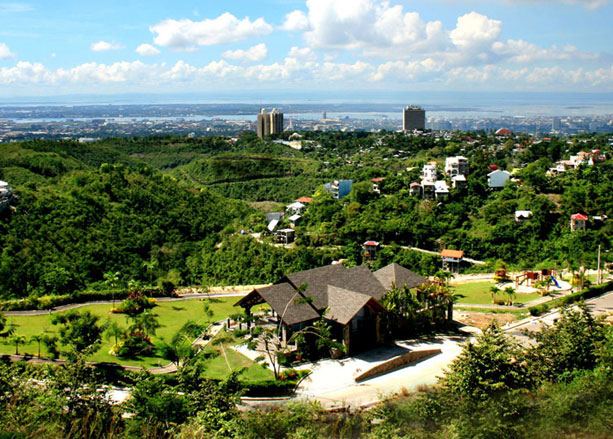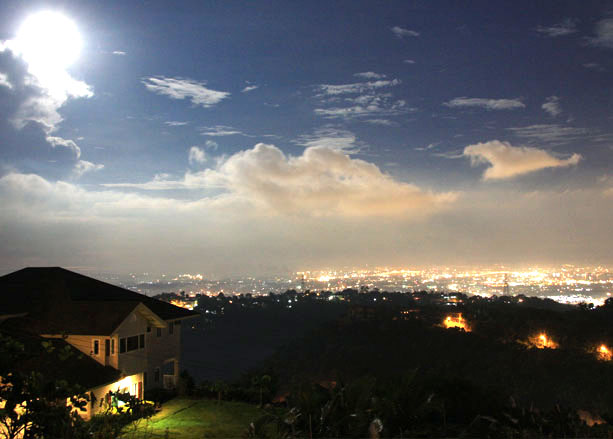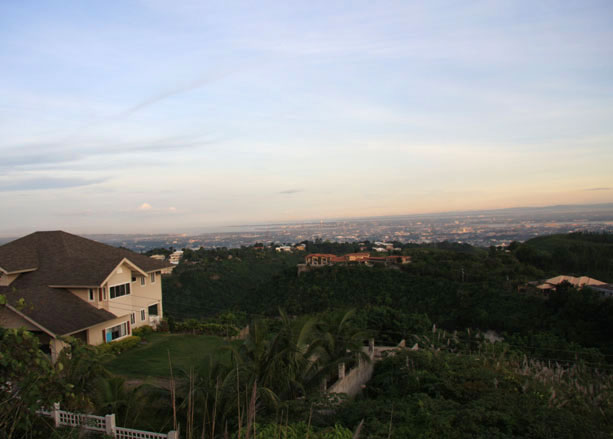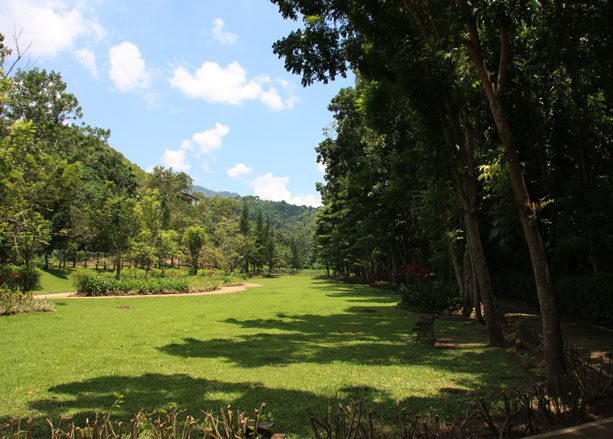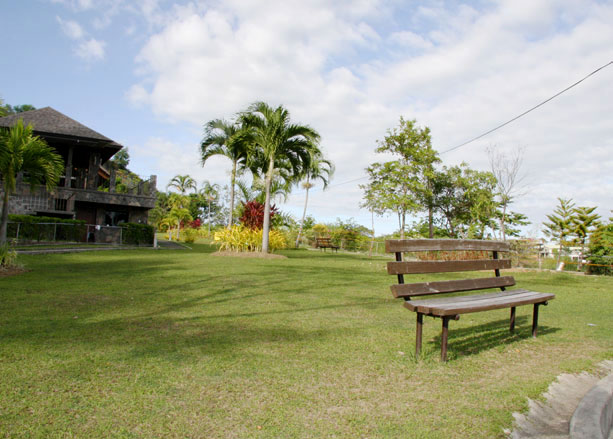 FAQ
How big is the development?
Maria Luisa Estate Park is a 200-hectare fully developed project. The last phases for sale are broken down to the following:
Phase 8 – 22 hectares
Phase 9 – 39 hectares
Phase 10 – 12 hectares
Where is it located?
The project is located in Banilad, Cebu City bordered by the Busay and Talamban Hills.
Where are the access points to the subdivision?
The Main access is thru Banilad. The 2nd access is thru Nivel hills, Busay which is just 5 minutes away from JY Square, Lahug.
What are the lot sizes?
Phase 8 – 230-1,383 square meters
Phase 9 – 342-1,959 square meters
Phase 10 – 520-1,467 square meters
How much is the investment per square meter?
Maria Luisa Estate Park lot investments start from Php6,500 per square meter for mountain side lots up to Php15,000 per square meter for super prime lots.
How long will it take to reach the area?
The development is less than 10 minutes away from Cebu's business district.
From Banilad Gate to Phase 8 – 5 minutes
Phase 9 – 6 minutes
Phase 10 – 4 minutes
Phase 11 – 8 minute
From Busay Gate to Phase 8 – 8 minutes
Phase 9 – immediately upon entering
Phase 10 – 6 minutes
Phase 11 – 9 minutes
How far is the project from shopping malls, airport and boat station?
From the Banilad access gate, Banilad Town Center and Country Mall are only 2– minute drive away
From the Busay access gate, JY Square Mall is merely a 5 – minute drive away.
Airport is about 12 kilometers away.
The boat station is around 7 kilometers away.
Security and safety?
Security is a priority concern in Maria Luisa Estate Park. The Homeowners' Association does not take any risk when it comes to this matter. It has hired the services of a total of 33 guards stationed strategically in 8 guard outpost throughout the entire property. Security guards assigned at these outposts are tasked to roam around their respective areas every 2 hours.
Both Banilad and Busay entrance gates have guards imposing strict security measures such as inspection of visitors and vehicles. Aside from this, there are cctv cameras installed in the entrances to monitor the activities. Phases 9 and 11 also have additional gated entrances with guards. All these are provided to ensure the security and safety of homeowners.
Is there sufficient water supply in the subdivision?
Maria Luisa Estate Park has abundant water source with 6 deep wells and 11 water tanks, the biggest of which has a capacity to store 51,000 gallons of water. It is more than enough to supply all the households in the subdivision. Stand-by generators are provided to pump water during brownouts to ensure continuous supply.
In terms of cost, homeowners currently pay P20 per cubic meter of water for a minimum consumption of 20 cubic meters. This amount is being determined by the Homeowners' Association.
What is the highest elevation of the subdivision?
The highest elevation is 230 meters above mean sea level.
Are utilities like telephone, cable services and electricity already in place?
Telephone and Internet DSL connections are provided by Globelines and PLDT
Cable services can be accessed via Dream connection
Electricity throughout the entire subdivision is provided by VECO and is ready for tapping
Do all your lots have clean Titles?
Yes. We don't sell lots that are not titled. And we guarantee that all our titles are free from liens and encumbrances.
Shortcreting Works in Phase 9-C
One of the major considerations for success in the Real Estate Industry is the Developer's credibility. MRO Development Corporation (MRO) enjoys a credibility that has been untainted in over 45 years. As a major player in the industry, MRO continues its legacy of providing quality high-end subdivisions to the Cebuanos – where safety and security have always been a priority.
In keeping with this legacy MRO, in 2001, invested a large amount of time and money to secure the unsupported slopes in a portion of Phase 9-C in Busay. The rehabilitation measures included Soil Nailing and Shotcreting, a 1st of its kind in Cebu City. These technologies are prevalent in Hongkong, where the terrain is prone to geologic hazards. Shotcreted areas in Hongkong are able to withstand high-rise structures.
Soil Nailing is the process of drilling holes – 5 to 10 meters in depth – into the mountains. Deformed bars are inserted into the holes and cement is, thereafter, poured through the bars. The poured cement would penetrate and find its way through the holes and cracks thereby strengthening and increasing the safety factor of the lot.
Shotcreting, on the other hand, involves the use of wire mesh installed on the exposed surface of the mountains to protect the slopes from erosion. With the use of a Guncrete Machine, a 4 inch thick concrete is plastered and sprayed to cover the mesh.
Soil Nailing and Shotcreting, however, have been applied on the Open Spaces and in areas that are not salable. All Salable Lots in the Park are deemed sound and stable, and thus, suitable for house construction.
With these mitigating measures, MRO continues to enjoy the trust of not just its homeowners and investors but of the government regulating agencies such as the HLURB and the EMB-DENR. This is the same trust and confidence that has made Maria Luisa Estate Park a byword synonymous to beauty and quality.
About the Developer
Since its first project in 1965, the residential developments of Maria Luisa Properties have become synonymous with quality, high standards and strategic locations. As the umbrella organization of four progressive residential developers, namely the MRO Development Corporation, the Agro-Macro Development Corporation, the Renner Development Corporation and the D'Logo Development Incorporated, its reputation for developer credibility and consistent high quality has created a brand name for Maria Luisa known the world over.
Founded in 1965 by Mary Renner Osmena, the Maria Luisa Properties group started with the 10 hectare high end Maria Luisa Estate Park. Today, Maria Luisa Estate Park encompasses 200 hectares of prime residential property with the excellent reputation of being the most desirable and exclusive neighborhood to live in Cebu. Over the years, the Maria Luisa Properties Group has also developed other residential developments ranging from high-end subdivisions to low cost housing, from high rise condominiums to house and lot packages. Through all her different developments, the Maria Luisa Properties Group has been committed to providing her home owners with personalized service, quality developments, and continuing support. Vital utilities, essential facilities and recreational amenities are ensured in all the projects.
Contact Us
Maria Luisa Properties
21 Paseo Annabelle, Maria Luisa Estate Park
Banilad, Cebu City 6000, Philippines
Tel: (032) 346 2626 or (032) 346 9562
Mobile: 0917 327 9820
Email: info@marialuisaproperties.com
Attention Our Valued Users
The particulars and visuals shown herein are intended to give a general idea of the project and as such are not to be relied upon as statements of fact. While such particulars and details on present plans which have been prepared with utmost care and given in good faith, buyers are invited to verify their factual correctness and subsequent changes, if any. The contents herein are subject to change without prior notice and do not constitute part of an offer or contract. For more information please see our Terms of Use.
Your FB likes, tweets, G+ shares, Pinterest pins inspire us to work harder. If you enjoyed this page please help us spread the word:-) Thank you!
back to Real Estate Philippines - New Homes by Property & Land Developers homepage