Mahogany Place by Maria Luisa Properties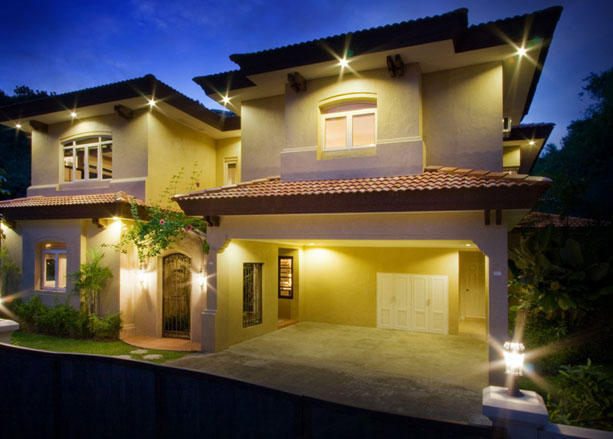 This private residential development is located in Phase 10 of Maria Luisa Estate Park. Residents of Mahogany Place therefore enjoy the full benefits of being a part of the Maria Luisa Estate Park community.
Consisting of exquisitely designed Mediterranean-inspired homes, Mahogany Place combines luxury, nature, and convenience to unveil an illustrious community to the Cebuanos.
Here, the elegant abodes average from 225 to 360 square meters, each sitting on a sprawling property measuring over 500 square meters. Distinctively elegant, all the 15 homes in Mahogany Place have spacious front yards occupied by tropical landscaped gardens on one side and two-car garages on the other.
Going inside the house, you will come to appreciate the attention to detail and the craftsmanship that went into the creation of these grandiose houses. Spanish tiles are used on the first floor, while the wooden flooring on the second storey was sourced from Quickstep, Belgium. The grand kitchen is fitted with fixtures from Mobelhaus. The large rooms are located up the staircase, the biggest of which is the master's bedroom that comes with a spacious toilet and bath and walk-in closet.
Within the lush valleys of Phase 10 of Maria Luisa Estate Park, the charming enclave of Mahogany Place takes shape. Elegantly detailed Mediterranean-style homes are presented in a grand collection of residences offering 3-, 4-, and 5-bedroom designs with 4.5 to 6.5 bathrooms and spacious 2-car garages. The homes range from 225 to 360 square meters on lots averaging over 500 square meters. High quality materials like Siematic kitchens, Kohler Suites bathrooms and Kommerling windows by Kenneth and Mock distinguish these homes. The collection is further enhanced by a variety of design options and upgrades to suit every lifestyle.
Price range: P15M - P40M
Location
Features, Facilities & Amenities
Mahogany Place shares the amenities found in the subdivision. It has no separate amenities. The following are what homeowners can enjoy in the subdivision:
Park, Basketball Court and Clubhouse in Phase 2
Imported American Playground in Phase 8 (Swings/Slides/Monkey Bar/Seesaw)
Emerald Lake Valley (1.6 hectare park) in Phase 6 where homeowners and friends can enjoy beautifully landscaped picnic grounds, bicycle  and jogging paths and fully stocked fishing grounds.
The Highland Park at Maria Luisa is a half-hectare  project with the most magnificent view of Cebu. This park has a beautiful and scenic view, miles long jogging path, world-class children's playground and picnic areas. All these are designed by the world- renowned landscape architect, Shirley Sanders (Her projects include Mactan Shangri-La, the Palace Garden of the Sheik of Dubai, Intercontinental Hotel Manila and Bohol Beach Club). This is situated on a high elevated portion of Phase 9, close to the Busay Entrance Gate.
A basketball court which is convertible to a tennis court plus a playground are additional amenities  located at the valley of Phase 9. These are designed by one of Cebu's top architects, Ed Gallego.
Basketball and Tennis court Facilities
Jogging Trails
Three Children's Playground
The Emerald Lake Valley
Uninterrupted Water And Electric Utilities.
The Highland Park & Clubhouse
Landscaped Parks with Picnic Grounds
24-hour security
For Sale

FAQ
How big is the development?
A total of 14 Mediterranean-style homes rest on the valleys of Phase 10.
Where is it located?
Located in Banilad, Cebu City bordered by the Busay and Talamban Hills, Mahogany Place is within the lush valleys and windy enclave of Phase 10 of Maria Luisa Estate Park.
Where are the access points to the subdivision?
The Main access is thru Banilad. The 2nd access is thru Nivel hills, Busay which is just 5 minutes away from JY Square, Lahug.
What are the lot sizes?
Mahogany Place lots average over 500 square meters each. A few selected houses are built on 2 two adjacent lots to accommodate bigger space requirements.
How long will it take to reach the area?
The subdivision is less than 10 minutes away from Cebu's business district
From Banilad Gate to Phase 10, it takes around 5 minutes to reach the place
From Busay Gate to Phase 10, it is around a 6-minute drive
How far is the project from shopping malls, airport and boat station?
From the Banilad access gate, Banilad Town Center and Country Mall are only 2– minute drive away
From the Busay access gate, JY Square Mall is merely a 5–minute drive away
Airport is about 12 kilometers away
The boat station is around7 kilometers away
Security and safety?
Security is a priority concern in Maria Luisa Estate Park. The Homeowners' Association does not take any risk when it comes to this matter. It has hired the services of a total of 33 guards stationed strategically in 8 guard outposts throughout the entire property. Security guards assigned at these outposts are tasked to roam around their respective areas every 2 hours.
Both Banilad and Busay entrance gates have guards imposing strict security measures such as inspection of visitors and vehicles. Aside from this, there are cctv cameras installed in the entrances to monitor the activities. Phases 9 and 11 also have additional gated entrances with guards. All these are provided to ensure the security and safety of homeowners.
Is there sufficient water supply in the subdivision?
Maria Luisa Estate Park has abundant water source with 6 deep wells and 11 water tanks, the biggest of which has a capacity to store 51,000 gallons of water. It is more than enough to supply all the households in the subdivision. Stand-by generators are provided to pump water during brownouts to ensure continuous supply.
In terms of cost, homeowners currently pay P20 per cubic meter of water for a minimum consumption of 20 cubic meters. This amount is being determined by the Homeowners' Association.
What is the highest elevation of the subdivision?
The highest elevation is 230 meters above mean sea level.
Are utilities like telephone, cable services and electricity already in place?
Telephone and Internet DSL connections are provided by Globelines and PLDT.
Cable services can be accessed via Dream connection.
Electricity throughout the entire subdivision is provided by VECO and is ready for tapping.
Do all lots have clean Titles?
Yes. MRO Development Corporation does not sell lots that are untitled. The company guarantees that all titles are free from liens and encumbrances.
Actual Photos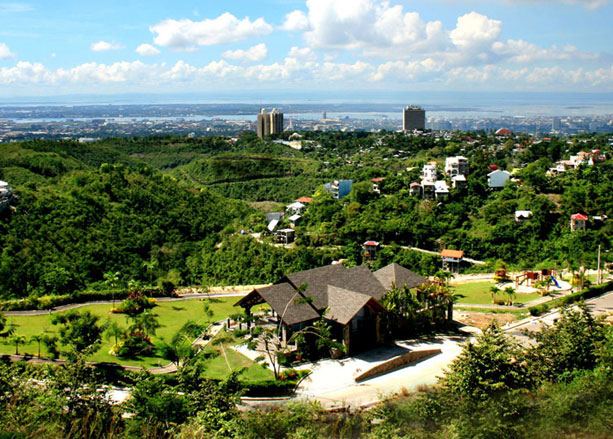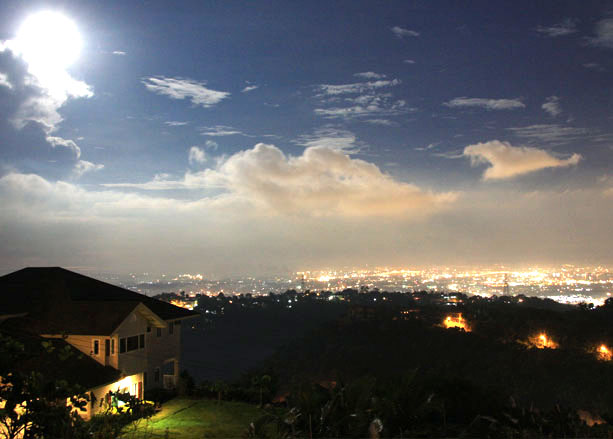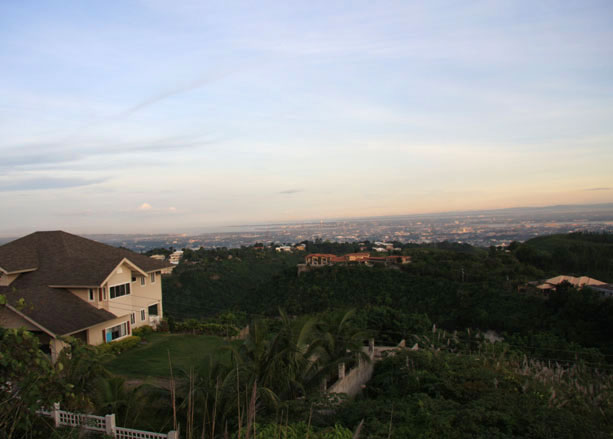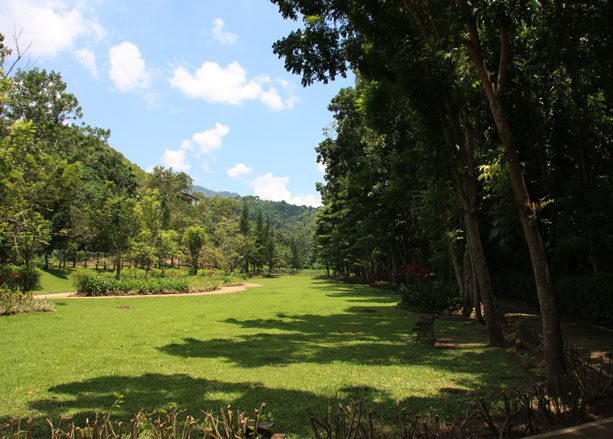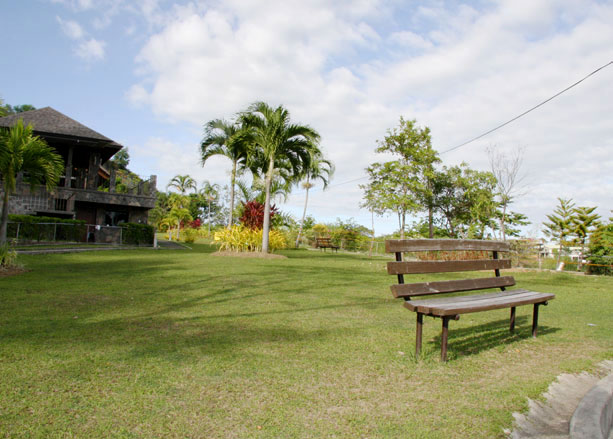 About the Developer
Since its first project in 1965, the residential developments of Maria Luisa Properties have become synonymous with quality, high standards and strategic locations. As the umbrella organization of four progressive residential developers, namely the MRO Development Corporation, the Agro-Macro Development Corporation, the Renner Development Corporation and the D'Logo Development Incorporated, its reputation for developer credibility and consistent high quality has created a brand name for Maria Luisa known the world over.
Founded in 1965 by Mary Renner Osmena, the Maria Luisa Properties group started with the 10 hectare high end Maria Luisa Estate Park. Today, Maria Luisa Estate Park encompasses 200 hectares of prime residential property with the excellent reputation of being the most desirable and exclusive neighborhood to live in Cebu. Over the years, the Maria Luisa Properties Group has also developed other residential developments ranging from high-end subdivisions to low cost housing, from high rise condominiums to house and lot packages. Through all her different developments, the Maria Luisa Properties Group has been committed to providing her home owners with personalized service, quality developments, and continuing support. Vital utilities, essential facilities and recreational amenities are ensured in all the projects.
Contact Us
Maria Luisa Properties
21 Paseo Annabelle, Maria Luisa Estate Park
Banilad, Cebu City 6000, Philippines
Tel: (032) 346 2626 or (032) 346 9562
Mobile: 0917 327 9820
Email: info@marialuisaproperties.com
Attention Our Valued Users
The particulars and visuals shown herein are intended to give a general idea of the project and as such are not to be relied upon as statements of fact. While such particulars and details on present plans which have been prepared with utmost care and given in good faith, buyers are invited to verify their factual correctness and subsequent changes, if any. The contents herein are subject to change without prior notice and do not constitute part of an offer or contract. For more information please see our Terms of Use.