Crosswinds by Brittany Corporation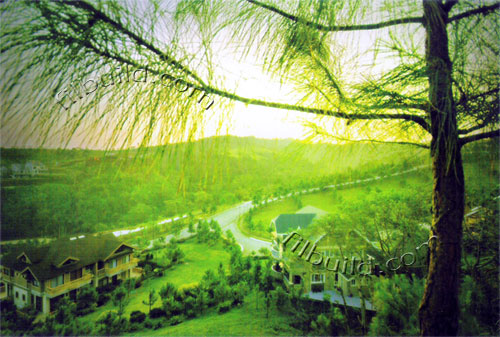 A Taste Of The Sublime

A property inspired by the Swiss countryside, uniquely surrounded by more than 8,000 pine trees and refreshed by the constantly blowing winds, Crosswinds is the ideal place to experience a cool, relaxing and quiet atmosphere in one of the last remaining prime spots in Tagaytay.
Just 57 kilometers away from Metro Manila, Crosswinds is a mere hour drive. With four convenient access routes coming from the South Luzon Expressway via Sta. Rosa, Batangas or Alabang via the newly opened Daang-Hari road, going to Crosswinds is made more accessible than ever.
Located in the most prime location in Tagaytay, Crosswinds is easily accessible yet secluded, on the left side of the highway, right after Picnic Grove and just before Palace in the Sky.
Price range: P6M - P30M
Location
The route to Crosswinds is a convenient and scenic path full of postcard pretty vistas. It begins when you enter Tagaytay and see the beauty of famous Taal Volcano and familiar landmarks like the Picnic Grove and Taal Vista Lodge. Crosswinds is conveniently located to take advantage of the beauty of Tagaytay and its various leisure, commercial and business facilities. It is near popular restaurants and coffee shops; unique dining places like Antonio's and Sonya's Garden; churches; banks that are ready to serve with their ever-convenient ATMs; and Casino Filipino. Tagaytay creates the perfect setting as you make your way to a great life at Crosswinds.
Site Development Plan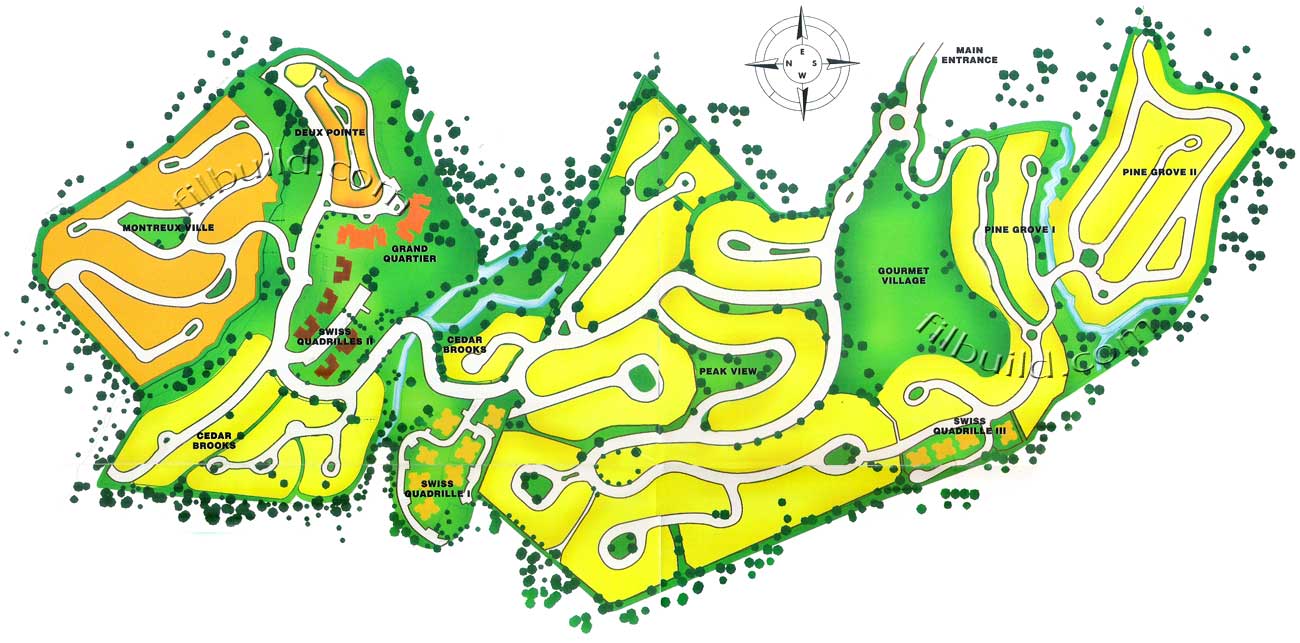 Live in Swiss Luxury
An immaculate reconstruction of Switzerland's famous Alpine villages, Crosswinds is perfectly nestled at an altitude of 2,500 feet above sea level and an average temperature of 22.7°C. A 100-hectare property development located at the breeziest area of Tagaytay, Crosswinds makes full advantage of the natural slopes and vantage points to capture the elements that make for a unique Swiss inspired community.
Soon, a Gourmet Village will rise in Crosswinds to complement the existing amenities of lush nature trails and swimming pool. The future Gourmet Village will have its own organic market, cafe and deli. There will also be a Wellness enclave offering revitalizing Swiss spas and massages. Yuletide is set to become a year-round event at Crosswinds with the opening of the Christmas shop located in the future Christmas Village.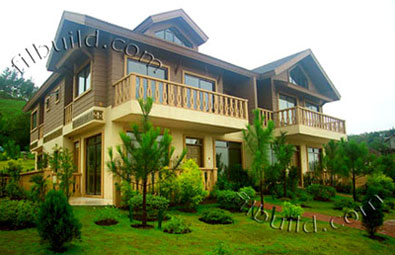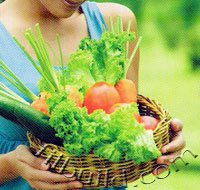 Swiss chalet-inspired homes Fresh produce of Gourmet Village
Homes of Swiss Inspiration
Crosswinds offers a choice of Swiss chalet-inspired homes — the quadruplex units of the Swiss Quadrilles; the mid-rise condominium units of the Grand Quartier; and Deux Pointe, nestled on Crosswinds' highest peak. Prime lots are also available at Crosswinds' most exclusive enclave, the Custom Home Sites of Pine Grove, Peak View, Cedar Brooks, and the latest custom home site, Montreux Ville.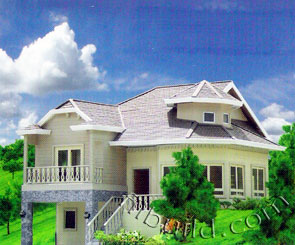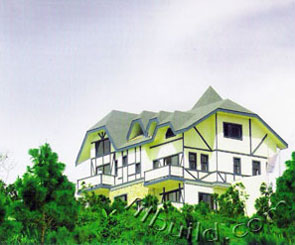 Custom Home Sites Deux Pointe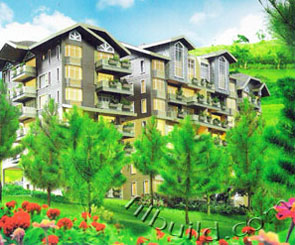 Swiss Quadrilles Grand Quartier Condos
Prime Land for The Select Few
The Custom Home Sites provide a perfect setting for your second home in Crosswinds' most exclusive enclave. Pine Grove, Peak View, Cedar Brooks and Montreux Ville, give you the privacy you want without sacrificing accessibility to main roads and the property's amenities. Crosswinds also offers custom home designs, each following the contours of the land, maximizing the uphill, downhill and side slopes depending on the lot and the kind of home you want.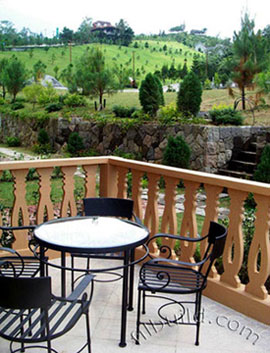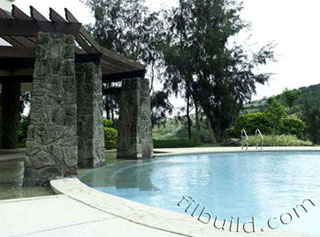 Model Houses
SORENBERG Side slope Model Unit
Perched on the sloping sides of Crosswinds' hills, Sorenberg includes an integrated kitchen, dining and living area, creating the feel of great space. Bedrooms are tucked to one side. The lower ground floor features a family room and a two-vehicle carport.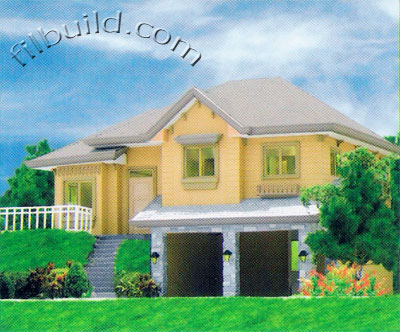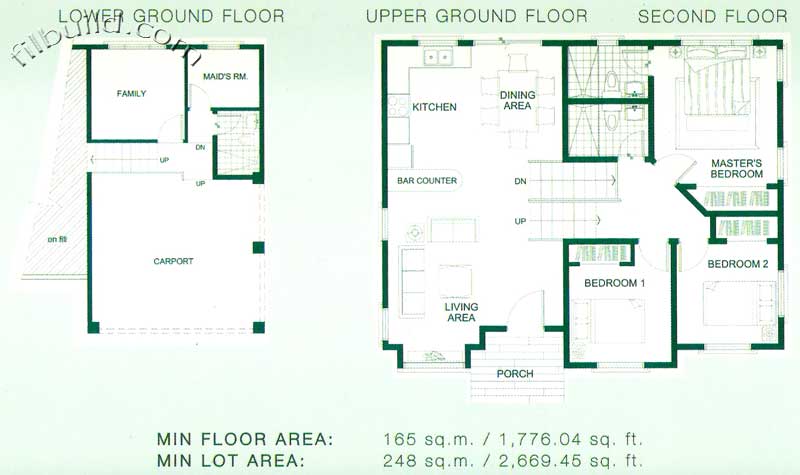 ----------------------------------------------------------------------------------------------------------------
DELEMONT Downhill Model Unit
The Delemont downhill model unit offers decks on both floors for greater enjoyment of the cool, pine-scented air and the Crosswinds landscape. Built with an open space plan, Delemont looks and feels more expansive. Alongside bedrooms, the second floor also features an entertainment hall — space for your kind of fun.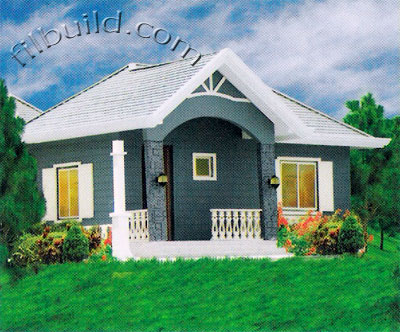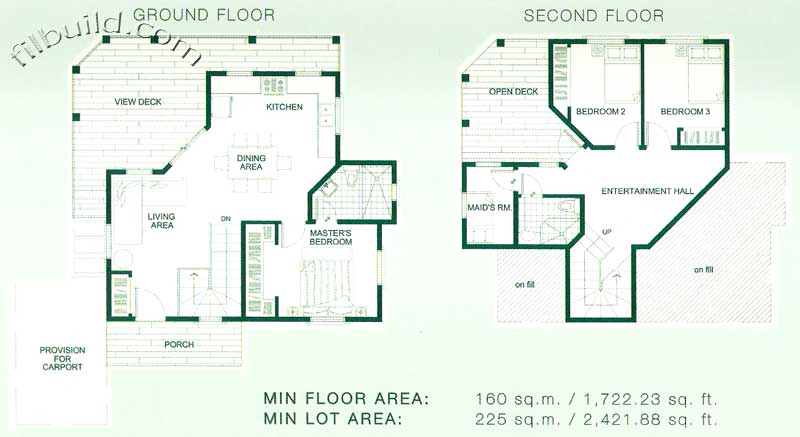 ----------------------------------------------------------------------------------------------------------------
USTER Uphill Model Unit
Uster showcases an entertainment room at the lower ground floor. The upper ground level includes a great room, a large living area for enjoying time with your family or for entertaining friends. The view deck and porch complement the great room, creating an even bigger living space. A loft makes for versatile space, as a private den or an additional living area.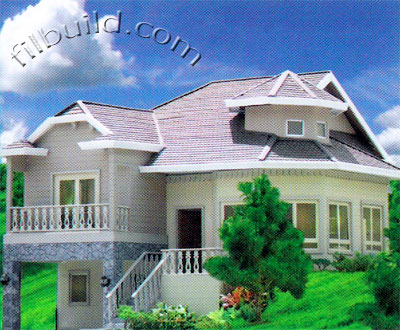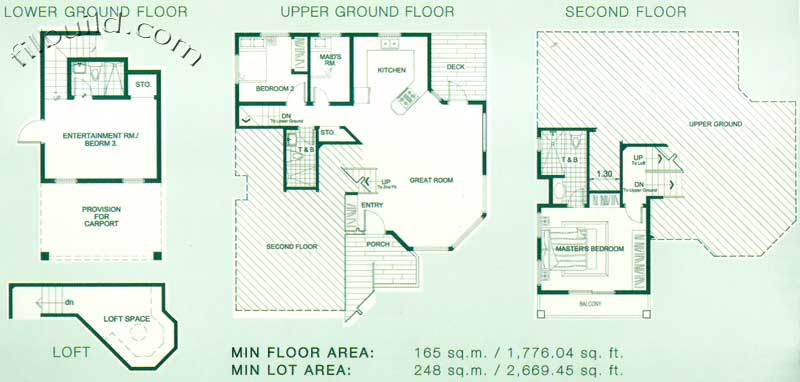 Actual Photos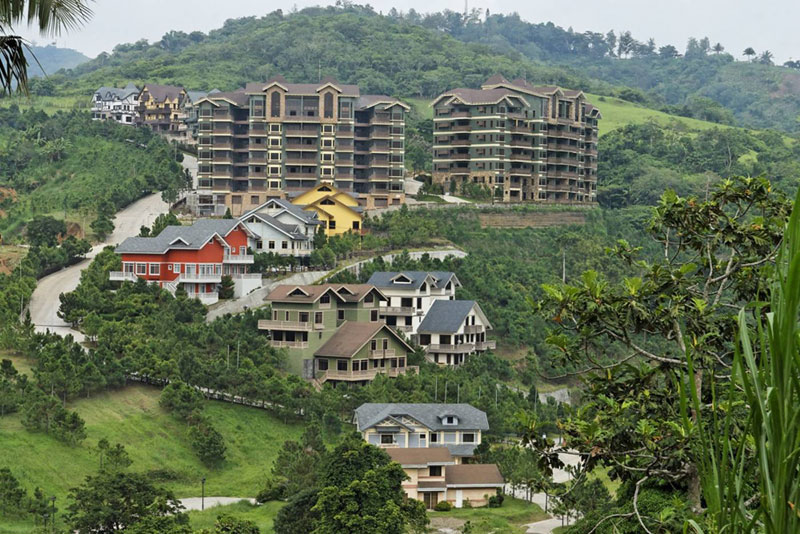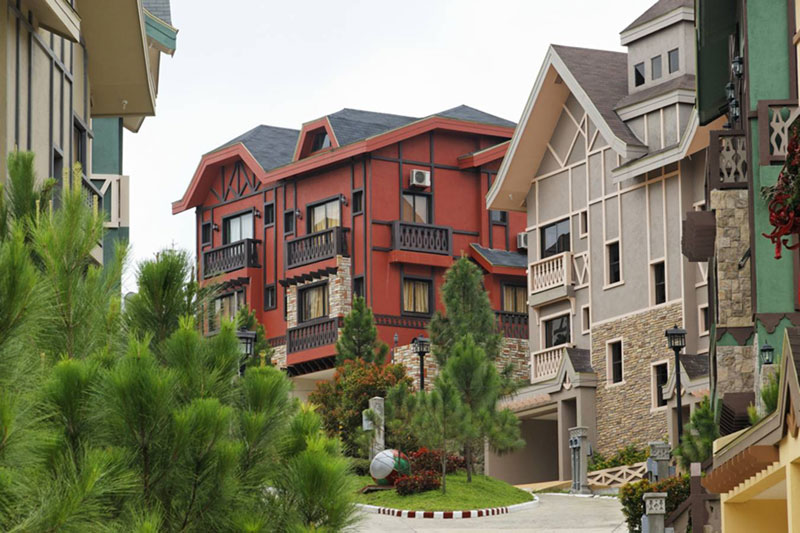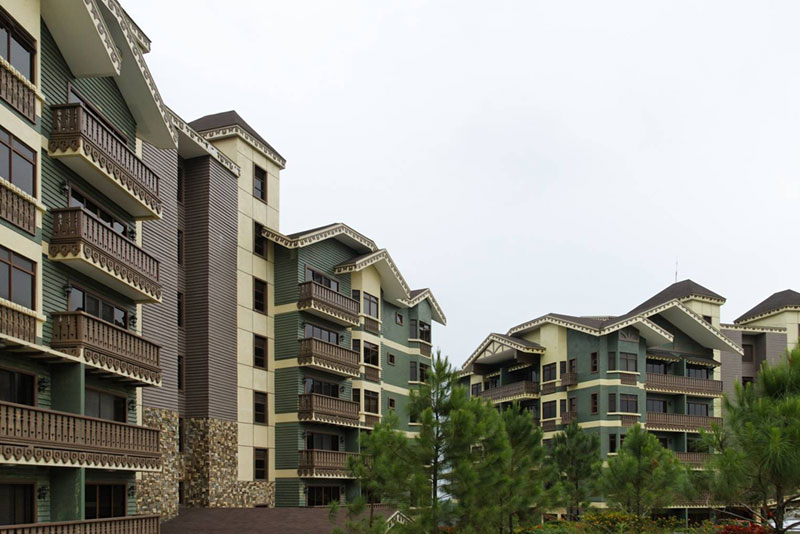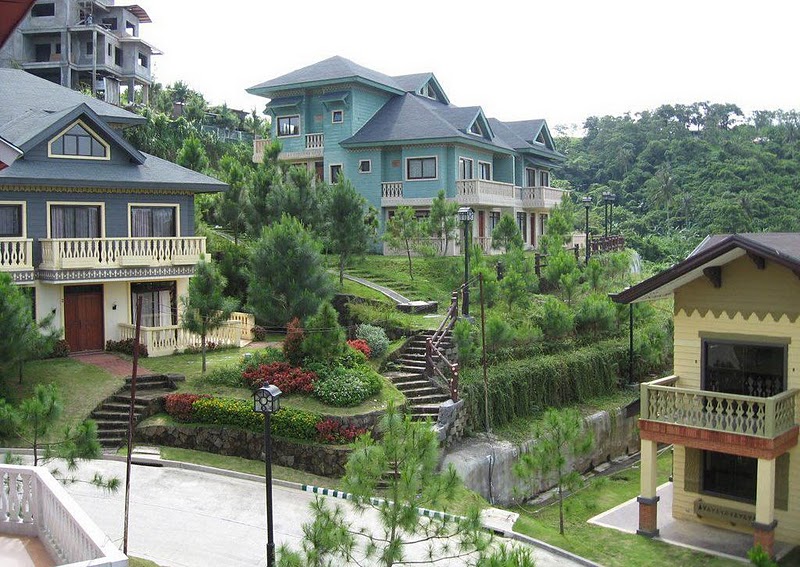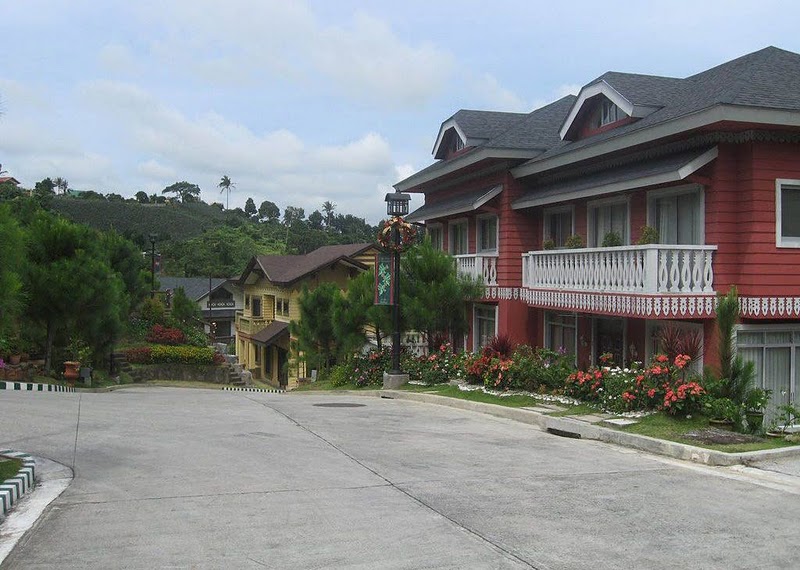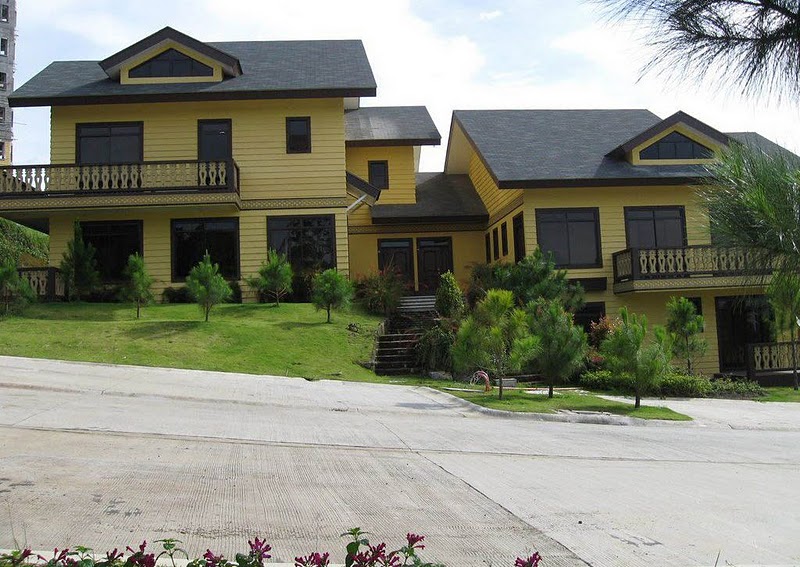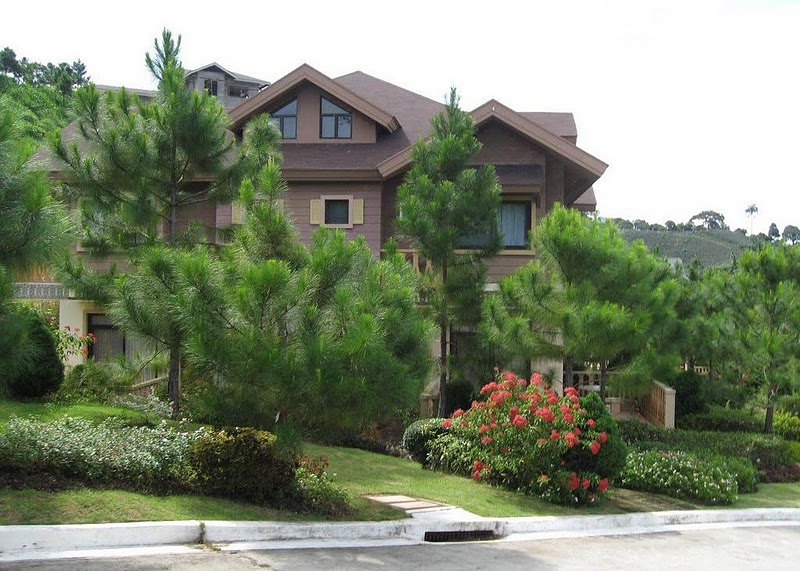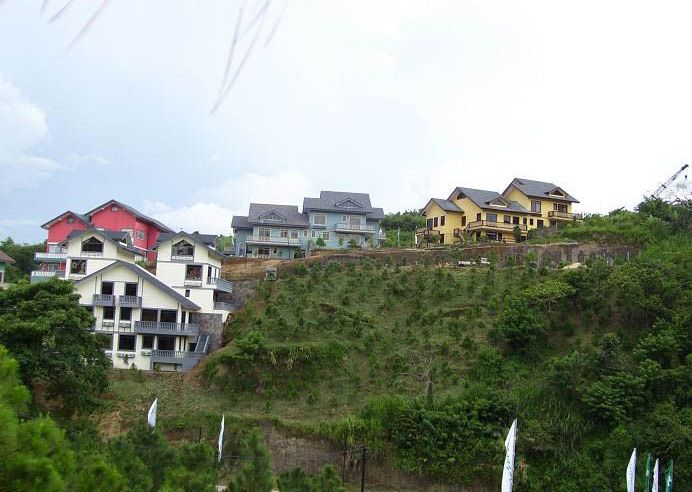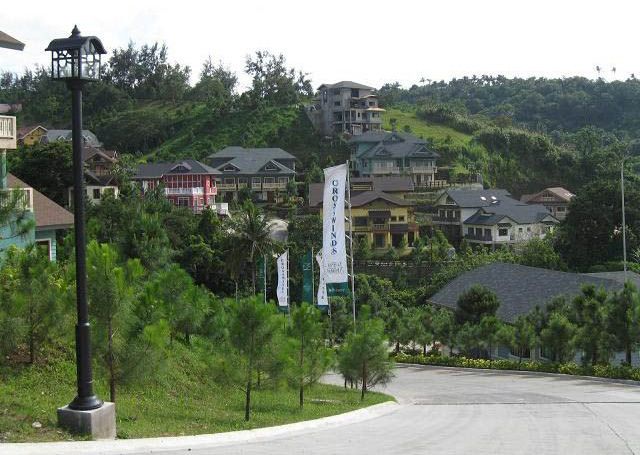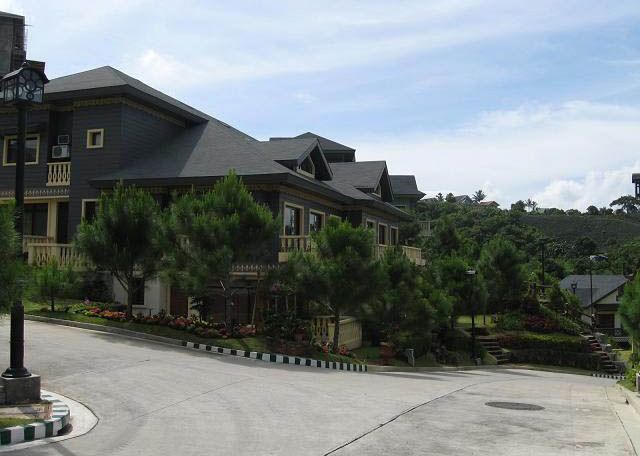 Photos courtesy of crosswindstagaytay.blogspot.com
About the Developer
Vista Land is the Philippine's largest homebuilder. It was incorporated on 28 February 2007 and was listed on the Philippine Stock Exchange on 25 June 2007. It is the market leader by far in terms of total number of houses built, having constructed more than 200,000 homes in 28 provinces, and 60 cities and municipalities in Luzon, Visayas and Mindanao.
The Company currently ranks among the top listed property firms in the country in terms of total assets, earnings and market capitalization. With well-known and distinct brands - Brittany, Crown Asia, Camella, Lessandra and Vista Residences, and through its provincial marketing subsidiary Communities Philippines - Vista Land caters to all income segments in the different provinces of the country.
History
1993

Breaking ground: Brittany launches its first development - La Residencia de Bacoor in the heart of Cavite.

1994

Brittany Corporation is formally incorporated.
La Residencia de Sta. Rosa opens its gates to homeowners.

1995

Belle Reve in Sta. Rosa, Laguna is established as the first and only residential community masterplanned around a forest reserve.

1996

Crosswinds, Tagaytay opens its doors as a Swiss haven for urban escapists; all units are sold out in record 5 months.
Promenade in Sta. Rosa, Laguna is launched, offering a vision of English stately elegance.

1997

Fontamara, the Italian-inspired community, breaks ground in Sta. Rosa, Laguna.
Island Park opens as the luxury resort community.

1999

Phase 2 of Island Park is launched.

2001

Cedar Brooks in Crosswinds, Tagaytay opens.
La Posada at Brittany Bay, Sucat welcomes new homeowners to neo-Victorian homes.

2002

April: Portofino Heights, Alabang, offers the finest in Italian living. Both La Posada and Portofino Heights become flagship developments under Brittany's Prime HUB (Habitats Under Brittany) program.

2003

Portofino South, Cavite launches following the success of Portofino Heights.
September: Two new

lifescape

concepts, in terms of home design and architecture were introduced: the San Francisco, Alamo Square-inspired Victorianne in La Posada and the Swiss "great room" concept of Swiss Quadrilles in Crosswinds.
December: Vita Toscana, Cavite becomes the newest Brittany

lifescape

.

2004

February: Courtyards of Portofino, Alabang launches with a distinctive "courtyard within a courtyard" concept.
March: 360º Living, a new division of Brittany is established, founded on a revolutionary concept in homebuilding. The division focuses on upwardly mobile families and individuals. Cottonwoods and La Marea are offered as flagship developments.
A new area for Swiss Quadrilles opens at Crosswinds.
April: Viera, Brittany's first foray into mid-rise condominium living is introduced.
August: A new area for Victorianne in La Posada, Sucat opens.
Contact Us
Vista Land & Lifescapes, Inc.
UGF Worldwide Corporate Center
Shaw Boulevard 1552
Mandaluyong City, Philippines
Call: (+632) 5845308/05 ext. 0088
Fax: (+632) 584 5731
Email: ir@vistaland.com.ph
Accredited Brokers/Agents: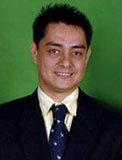 Contact: Ralph Alcazar Jr., REB ZAM 13-07(R)
Mobile: +63 908 896 5800
Email: ralph0913@gmail.com
Attention Our Valued Users
The particulars and visuals shown herein are intended to give a general idea of the project and as such are not to be relied upon as statements of fact. While such particulars and details on present plans which have been prepared with utmost care and given in good faith, buyers are invited to verify their factual correctness and subsequent changes, if any. The contents herein are subject to change without prior notice and do not constitute part of an offer or contract. For more information please see our Terms of Use.
Your FB likes, tweets, G+ shares, Pinterest pins inspire us to work harder. If you enjoyed this page please help us spread the word:-) Thank you!
back to Real Estate Philippines - New Homes by Property & Land Developers homepage