Cedar Residences by Pro-Friends, Inc.
Cedar trees are large, evergreen trees that often live a long time. That is what we want you to feel as you bring your family into one of our Cedar homes. With a land area of 15 hectares, conveniently located in Carmona, Cavite, here is where you get to live the suburban dream away from the hustle and bustle of the metropolis.
Cedar Residences is a 30-minute drive from the Makati Central Business District with access to nearby schools, hospitals, and business establishments in the nearby towns of Laguna. This location is perfect for families who want the ease and comfort of access to their personal and lifestyle needs.
The two-storey townhouse in Cedar Residences is a cozy home ideal for newlyweds and start-up families.
Knowing how this market can be mobile, this house model provides for a carport to accommodate the family car.
Cedar Residences is a community that aims to make life more comfortable for you and your loved ones. Greeting you and your guests is an entrance gate, a multi-purpose area for events and activities, a swimming pool, a clubhouse to hold formal activities, a basketball court and 24-hour security to keep your family safe all the time.
Owning one of our fabulous Cedar Residences is a wise way of securing your family's future. PRO-FRIENDS assures you that each Cedar residence is built with quality you can trust at a value you can truly afford.
Location
Access Routes:
Route 1: South Luzon Expressway passing Southwood Exit and Carmona Exit
Route 2: General Aguinaldo Highway passing Governor's Drive going through Sugar Road
Route 3: Access route coming from Sta Rosa Interchange
Features, Facilities & Amenities
Entrance Gate 
Basketball Court 
Mutli-Purpose Area
Swimming Pool 
Clubhouse
Homes For Sale
Cedar
Cedar house model is a 28 sqm townhouse on 40 sqm lot area. It has two bedrooms, one toilet and bath, a living room, dining area, kitchen and a provision one-car garage.
Materials & Finish:
Pre-painted Long Span Roofing
Painted Exterior and Interior Wall Finish
Water Closet
Painted Interior Walls
Tiled Kitchen Counter
Tiled Bathroom Flooring
Floor Cement Finish
Steel Casement Windows
Typical Selling Price: Php 550,000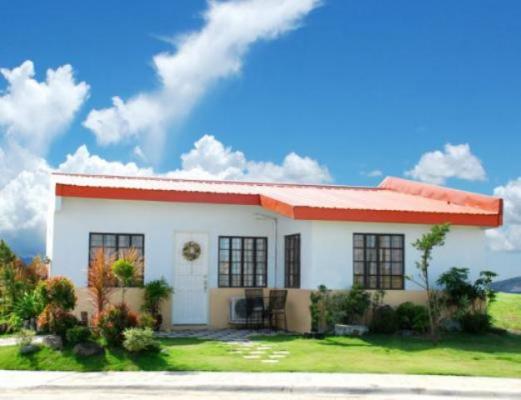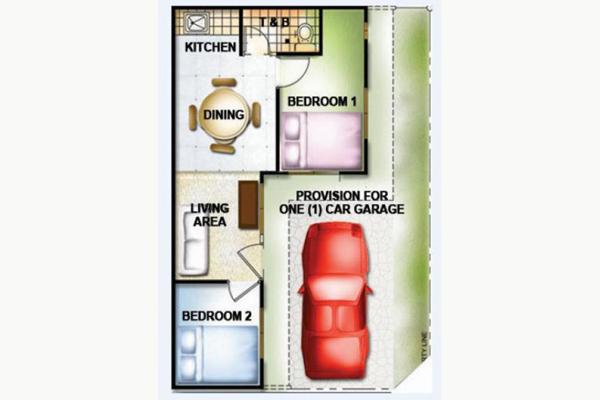 --------------------------------------------------------------------------------------------------------------------------------------------
Cypress
Cypress house model is a two-storey 40 sqm townhouse on 40 sqm lot area. It has three bedrooms, one toilet and bath, a living room, dining area, kitchen, provisions for service/laundry area and one-car garage.
Materials & Finish:
Pre-painted G.I. Sheets
Steel Casement Window
Pre-Cast Panel System
Painted Exterior and Interior Walls
Water Closet
Tiled Kitchen Counter
Tiled Toilet/Bathroom Flooring
Cement Floor Finish
Typical Selling Price: Php 770,000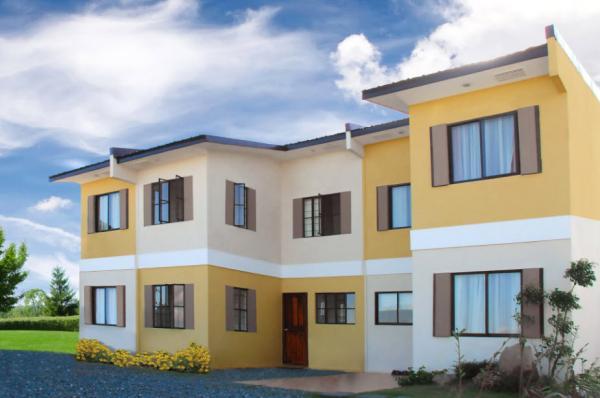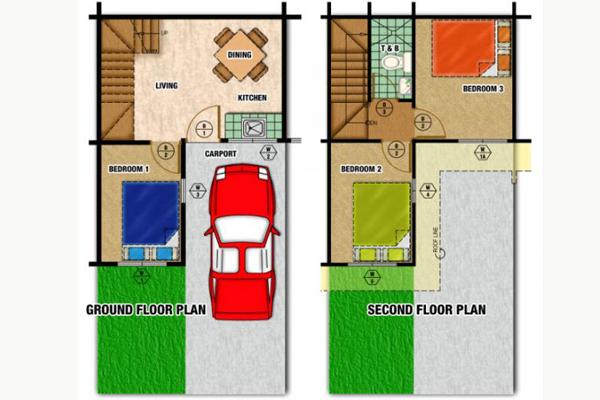 About the Developer
Property Company of Friends, Inc., also known as PRO-FRIENDS, is one of the fastest growing property developers in the Philippines. The company was founded in 1999 by a group of friends who believed in creating communities and transforming lives of the Filipino families.
PRO-FRIENDS aims to give the best dream home packaged with unmatched convenience in strategic locations. We are committed to provide quality homes at friendly rates.
From small pocket developments, to medium rise condominiums and townhouses, PRO-FRIENDS has ventured into estate development  to meet the different tastes and needs of the Filipino home buyers.
PRO-FRIENDS has expanded its reach in the boom town of Iloilo, in the Visayas. Our projects in Iloilo boast of having the biggest swimming pool and the first to introduce the linear park or "family courtyard" concept – one that offers residents extra space behind their home for added value.
Contact Us
Profriends Center
Located at 55 Tinio Street, Mandaluyong City
Metro Manila, Philippines
Sales Inquiry Hotline: (02) 491-7700
Customer Service Hotline: (02) 727-7000
Email: marketing@profriends.com
Office Trunk lines: (02) 727-8000; (02) 727-0929; (02) 726-3516; (02) 726-0440
Profriends Iloilo (for Iloilo projects)
IV-C General Luna St., Brgy. Inday, Iloilo City
Contact Number: (033) 338-3656
Email: marketing.iloilo@profriends.com
Attention Our Valued Users
The particulars and visuals shown herein are intended to give a general idea of the project and as such are not to be relied upon as statements of fact. While such particulars and details on present plans which have been prepared with utmost care and given in good faith, buyers are invited to verify their factual correctness and subsequent changes, if any. The contents herein are subject to change without prior notice and do not constitute part of an offer or contract. For more information please see our Terms of Use.