Laeuna de Taal by Filinvest Land

Laeuna de Taal is a 60-hectare Filinvest Premiere development with an Asian-Tropical theme designed to be the first nature-oriented, environmentally and culturally sensitive lakeside residential community with a spectacular view of the magnificent Taal Lake.
Residents (unit and lot owners) and their guests will have an opportunity to experience a relaxed lifestyle marked by genuine respect for the quiet life, with emphasis on a wholesome natural environment.
The planning and architectural style of Laeuna de Taal is consistent with the nature-oriented theme as well as addresses the intent to be an environmentally and culturally sensitive community. The projects natural attributes dictate that certain treatment will be able to best express this affinity to nature and culture, to calm and simplicity.
Price range:
Arista – Condominium unit: P3.7M - P7.9M
Bahia – Residential lot: P6,380/sqm - P7,150/sqm
Orilla – House & lot: P7.5M - P9.5M
Location
Driving Directions from Makati
1. via Sta. Rosa (about 45 mins to 1 hour)
Take South Superhighway, Sta. Rosa Exit
Drive until Tagaytay Ridge Road
Turn left towards Development Academy of the Philippines (DAP)
After a few kilometers, turn right towards Talisay via Ligaya Drive
The site is located about 4 kilometers away. Keep left, driving towards Lake Taal
Arrive at Laeuna de Taal
2. via STAR Tollway Sto. Tomas, Batangas (about 1 1/2 hours)
Take South Superhighway, Batangas/ Legaspi Exit
Drive until the STAR Tollway, Sto. Tomas Entrance
Take the Sambat Exit. Laeuna de Taal is approximately 17 kilometers away
Drive through Tanauan and Talisay (Lake Taal will be to your left)
Arrive at Laeuna de Taal
3. via Aguinaldo Highway Silang, Cavite (about 1 1/2 hours)
Take the Aguinaldo Highway and drive towards the Tagaytay Rotonda
Upon reaching the Rotonda, turn left towards Development Academy of the Philippines (DAP)
After a few kilometers, turn right towards Talisay via Ligaya Drive
The site is located about 4 kilometers away. Keep left, driving towards Lake Taal
Arrive at Laeuna de Taal
Master Plan
The appeal of Talisay living is Tantalizing, to say the least. Unspoiled by tourist traffic and preserved of its country character, anyone taking residence here will find a reflective and rejuvenating lifestyle. It is here beside the fabled Taal lake that Filinvest Premiere has started to develop Laeuna de Taal as a lakeside residential community, unwilling to forego the magic spell of Taal lake.
This 60 hectare master-planned development is subdivided into 3 different clusters giving you more choices for your new home: Arista – Condominium units, Bahia – Lots, and Orilla – House & lot.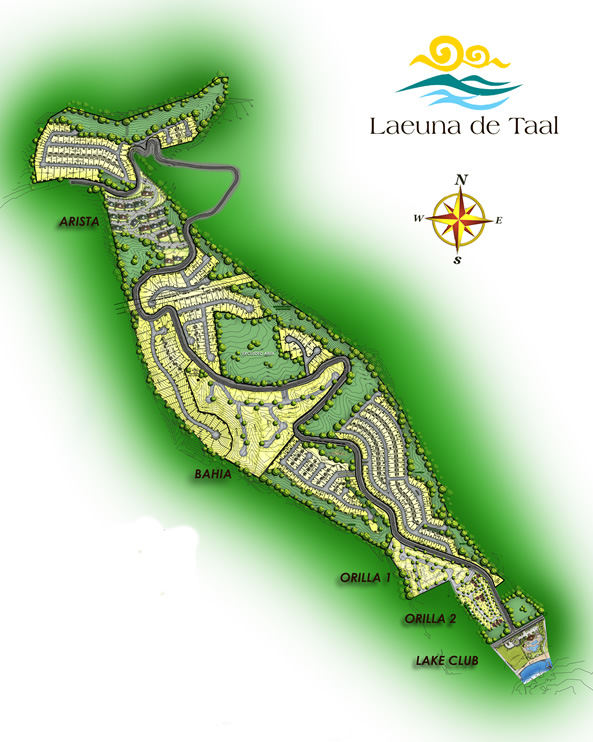 Features, Amenities and Facilities
All the communities within Laeuna de Taal have access to the Lake Club, the main recreational amenity which was designed for residents to enjoy.  It offers a wide range of facilities and amenities that include a cafe/restaurant, swimming pool, picnic huts, and a boardwalk by the lake.  Function areas are also available for weddings and other social gatherings.
Built along the coastline of Taal Lake, the Lake Club also allows residents more quality time to bond with the family by engaging in water activities at the Waterfront Activity Center, which  will feature canoeing, windsurfing, fishing, kayaking, and boat rides to Taal Volcano.  Whether it's quiet relaxation or more vigorous activities, the club has something for every member of the family.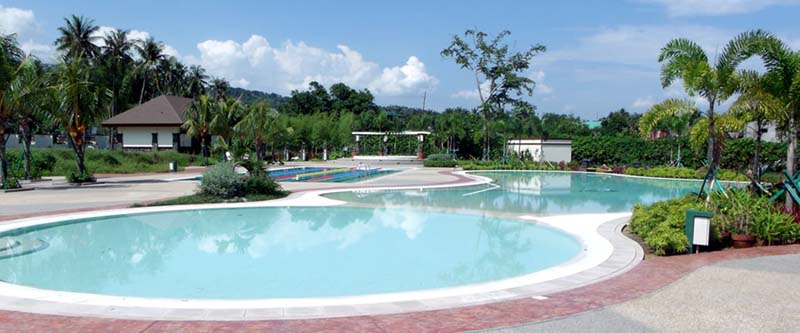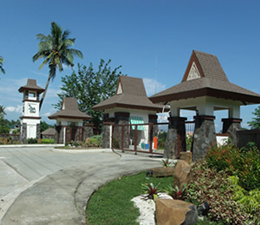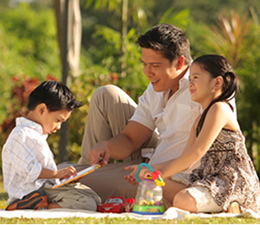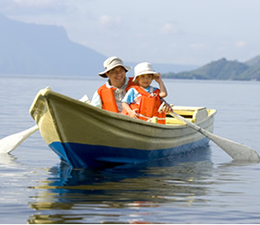 Arista

This can be a reality at Arista, the latest residential offering within Laeuna de Taal, Filinvest's 60-hectare lakeside residential community in Talisay, Batangas.
Those who prefer the ease of condominium living will appreciate the new Arista community, a 3.1 hectare medium-rise building cluster that offers spacious studio and two-bedroom units.  Located at Laeuna de Taal's highest elevation, it provides residents a commanding view of Taal right from their own units.
Bahia

Bahia or "by the bay" is an enclave that offers expansive lots from 630 to more than 2,000 square meters, with prime lake and mountain views.  Residents of Bahia can enjoy breathtaking sights without leaving home.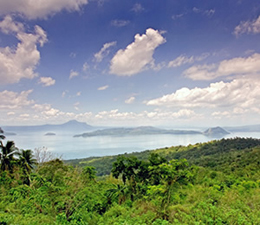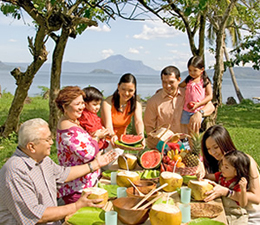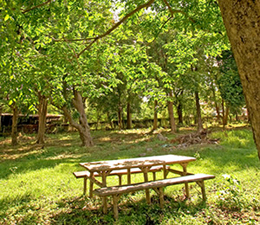 Orilla

Orilla or "lakeside," is a stretch of residential living closest to the Lake Club with smaller lot cuts at an average of about 300 square meters.
To make it easier for lot owners to decide on the structural design, the Vivienne House Model has been created as an attractive option. It's Asian Tropical architecture makes it  suitable to the area's climate and terrain.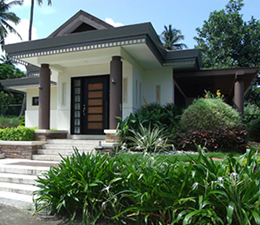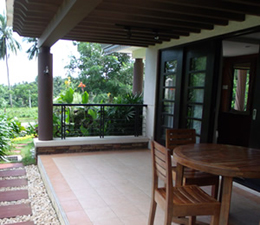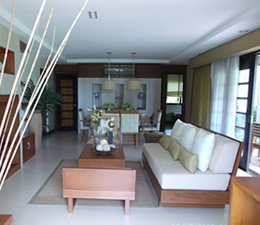 About the Developer
The name Filinvest Land has become synonymous with property development.
For over 50 years, Filinvest Land has been a leader in property development. Guided by the Gotianun tradition of integrity, quality and service, it forges ahead with renewed dynamism and the promise of even greater triumphs.
Beyond building homes and communities for Filipino families, Filinvest Land comes to the fore of building a bright future for the Filipino.
Developed over 1,800 hectares of land, home for over 100,000 families
Created over 400,000 square meters of prime office, residential and retail spaces
50 years in business and P30 billion in equity
Built on the Gotianun tradition of integrity, quality, and service
Contact Us
FLI HEAD OFFICE
Filinvest Building
79 EDSA, Mandaluyong City
1550 Philippines
Trunkline (connecting all departments) (02) 918-8188
For Product Information:
Metro Manila and Luzon projects
(63 2) 850-0888
(63 917) 877-0888
Cebu projects
(63 32) 232-1394
(63 917) 545-7788
Davao projects
(63 82) 227-0946
(63 917) 595-7788
Attention Our Valued Users
The particulars and visuals shown herein are intended to give a general idea of the project and as such are not to be relied upon as statements of fact. While such particulars and details on present plans which have been prepared with utmost care and given in good faith, buyers are invited to verify their factual correctness and subsequent changes, if any. The contents herein are subject to change without prior notice and do not constitute part of an offer or contract. For more information please see our Terms of Use.