Pico de Loro by Costa del Hamilo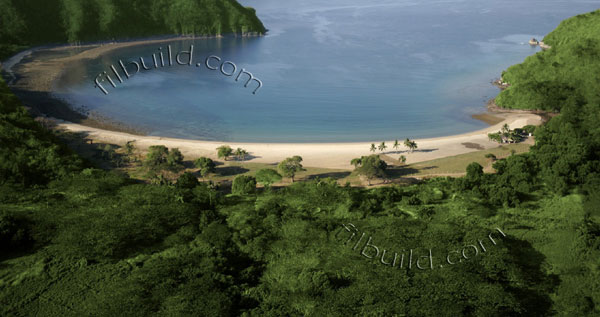 Pico de Loro Cove
Named after Mt. Pico de Loro that overlooks it, Pico de Loro Cove is the first of Hamilo Coast's 13 beach coves. It is located in a lush 40-hectare valley, bound by rolling mountains and a protected cove that houses a pristine swimming beach.
Located two-and-a-half hours from Metro Manila in Nasugbu, Batangas, Hamilo Coast has 5,200 hectares of white sand beaches, ocean views, and hectares upon hectares of both mountain and forrest terrain. Within the property is Mt. Pico de Loro, a national park frequented by mountaineers.
Bordered by rolling hills and undulated mountains, Pico de Loro Cove sits on a verdant valley planted to various tree species such as acacia, narra and mahogany. It is a protected cove of blooming corals and blue-green shallow waters. The shoreline is 1.5 kilometers, with a 30 meter wide sand bar. As the first development in the coast, Pico de Loro Beach & Country Club lays the groundwork for a sophisticated seaside lifestyle experience while maintaining and enriching the natural habitat of its environment by working with the WWF (World Wide Fund for Nature).
Location

View Pico de Loro and other projects within the vicinity in a larger map
How to get there
Nasugbu's proximity to Metro Manila makes it an ideal escape from the city. It can be accessed over land through good road networks; or by sea from Manila Bay:
VIA Tagaytay - Nasugbu, 114 km
VIA Carmona - Ternate, 92 km (under construction)
VIA Ternate Tourism Highway, 70 km (under construction)
By helicopter, 20 mins (from Metro Manila)
By boat, 1.5 hrs (from Manila Yacht Club)
The Big Picture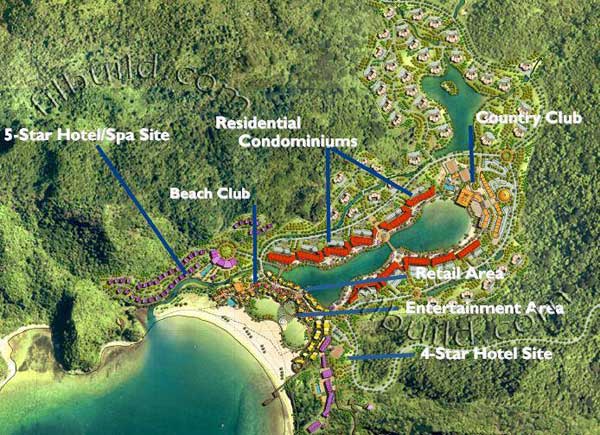 Pico de Loro Site Development Plan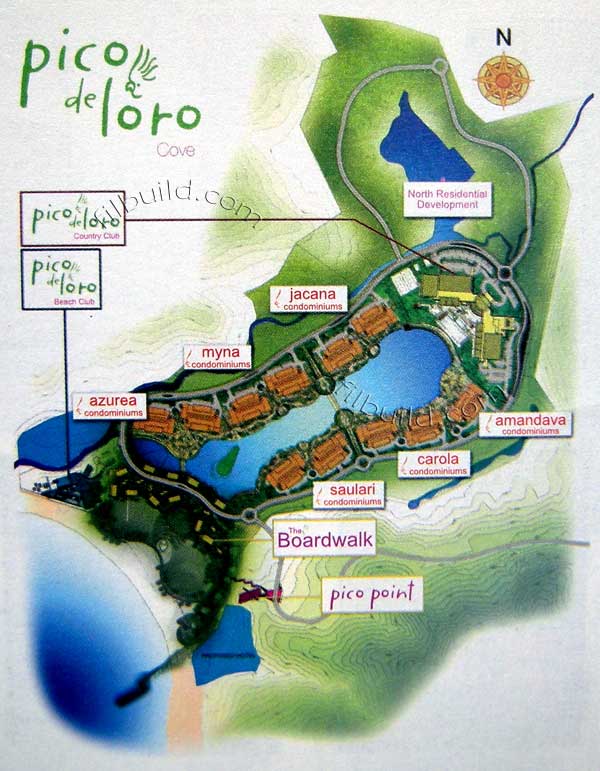 Development Plan identifying the mid-rise condos
Pico de Loro Cove houses an ideal mix of residential and commercial establishments, leisure amenities, and outdoor recreational facilities:
11 mid-rise condominium buildings and scenic low-density neighborhoods
The Pico de Loro Beach and Country Club
The Boardwalk, a retail, services & dining area
A

saltwater lagoon

and

freshwater lake

for inland water fun
Facilities for snorkeling, swimming, hiking, biking, trekking, kayaking , camping
The Pico Point and Hamilo Coast Visitor's center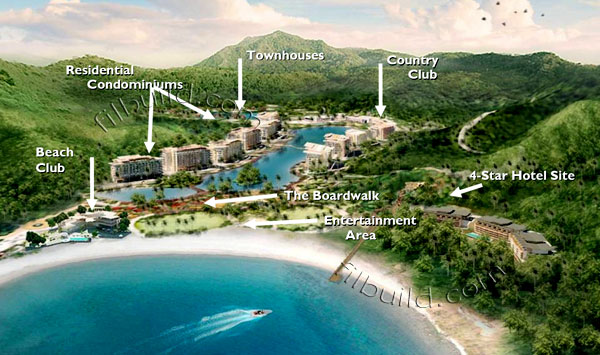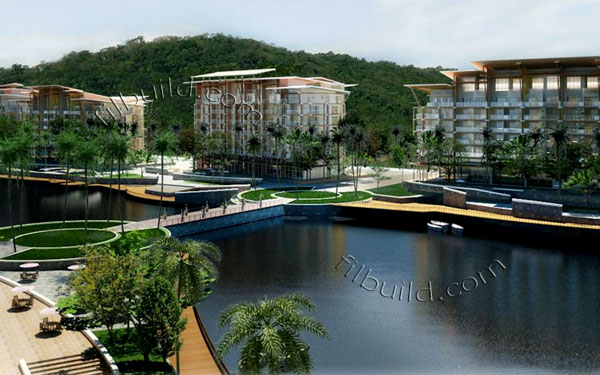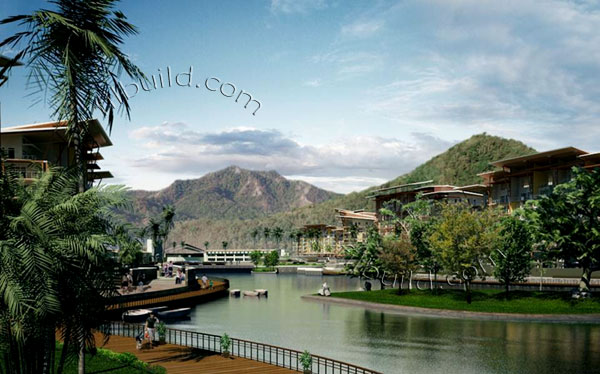 Pico de Loro Beach & Country Club
Pico de Loro Beach & Country Club is part of the larger Hamilo Coast development, which is a 1,800-hectare property along the coast of North Western Batangas. It is bounded by 32 kilometers of coastline with 13 coves of white sand beaches varying in size and character. With promontories jutting out into the sea, limestone cliffs reaching up to the sky, and virgin forests flourishing all over the coastline, Pico de Loro truly becomes a paradise found.
Exclusive to members and residents of Pico de Loro Cove, the Pico de Loro Beach and Country Club will be developed to complement and complete the Pico de Loro Cove experience. The Beach and Country Club shall be the home to various amenities and recreational activities.


The Beach Club
Beach Club

Lobby lounge
Coffee shop with covered and al fresco dining
Sundry shop
Swimming pools: an infinity pool and a kiddie pool
Outdoor massage service
Water sports equipment rental
Lockers and showers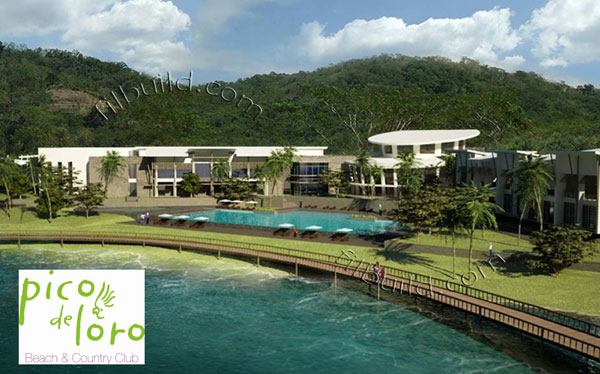 The Country Club
Country Club

Lobby lounge
Al fresco dining
Game room
Library
Kiddie club with indoor and outdoor playground
Sports facilities
Infinity pool with lapping lanes
Pocket jacuzzis & kiddie pool
Badminton courts
Indoor basketball court
Tennis courts
Gym with lockers and showers
Sports equipment Rental
Sundry shop
Clinic
Boardwalk
The Boardwalk at Pico de Loro provides an array of entertainment, food outlets and bars, retail fashion and accessories, arts and crafts and feature entertainment venues. It will have single and double-storey structures with lofts and mezzanine levels. The Boardwalk will grow and mature to meet increasing activities and development value; it will be venue for special events and other exciting activities in the near future, helping build a true community within Hamilo Coast.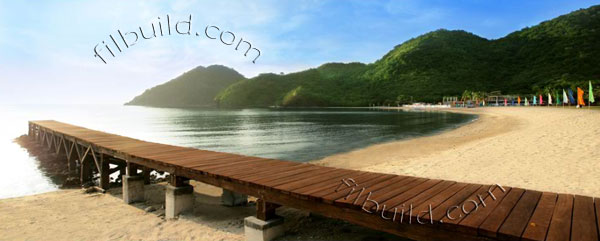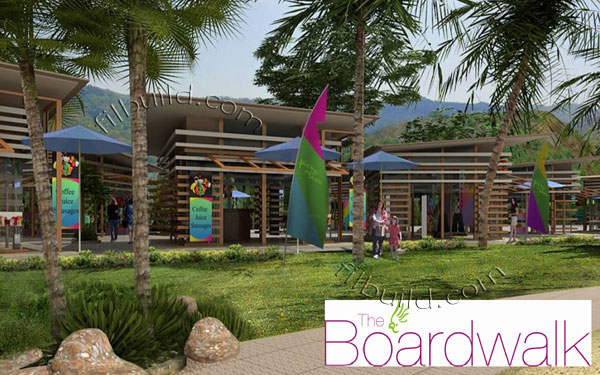 At the heart of The Boardwalk will be a plunge pool and performance plaza, where people can converge to enjoy the beautiful cove, the Pico de Loro sunset, and the collection of activities that provide the life and the soul of the place.
The Units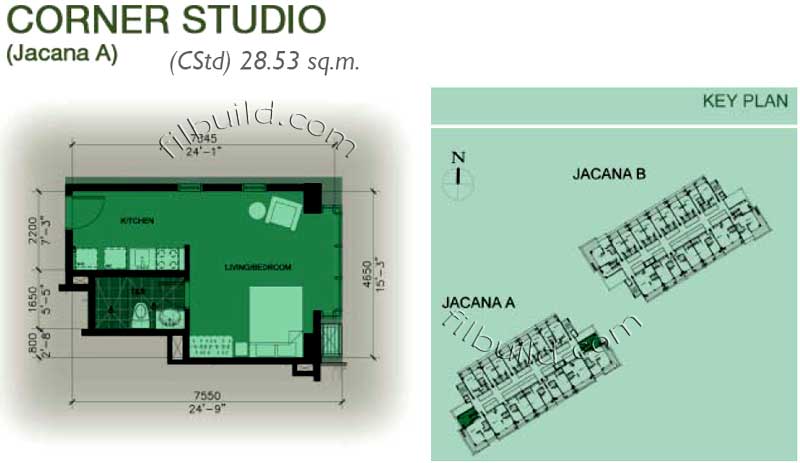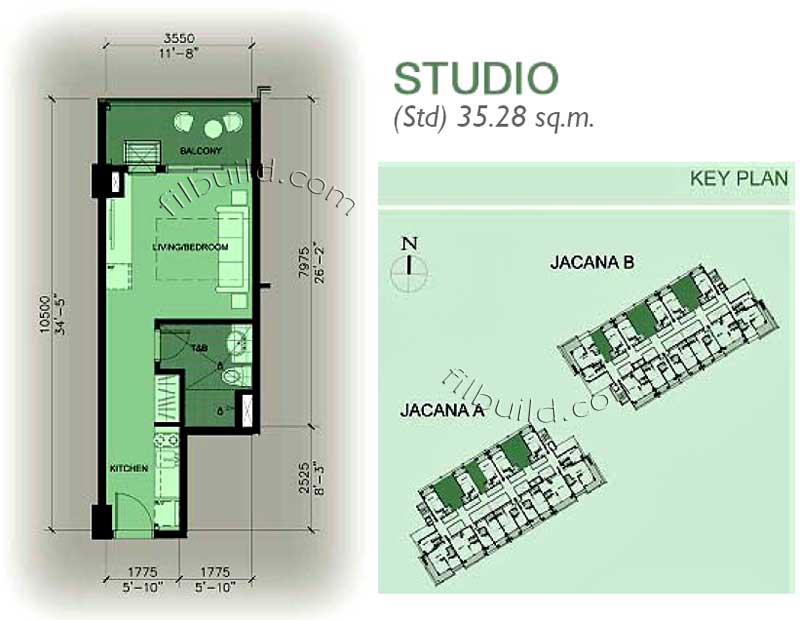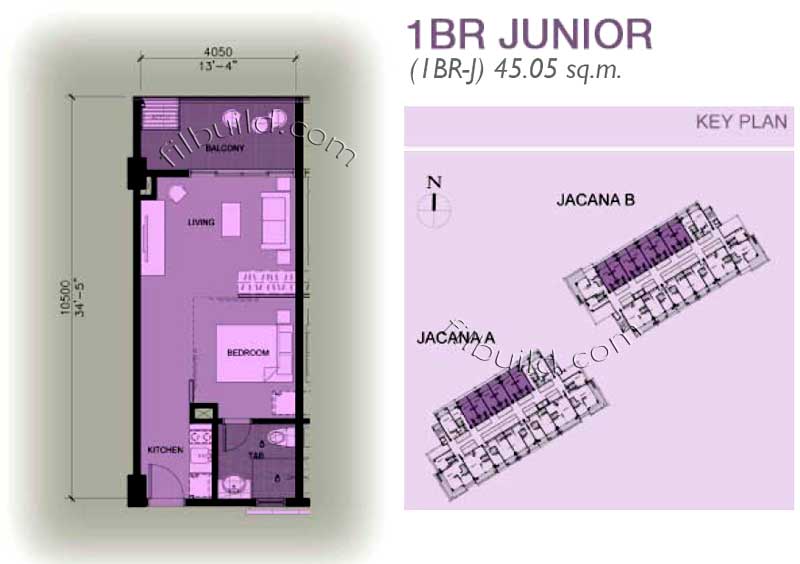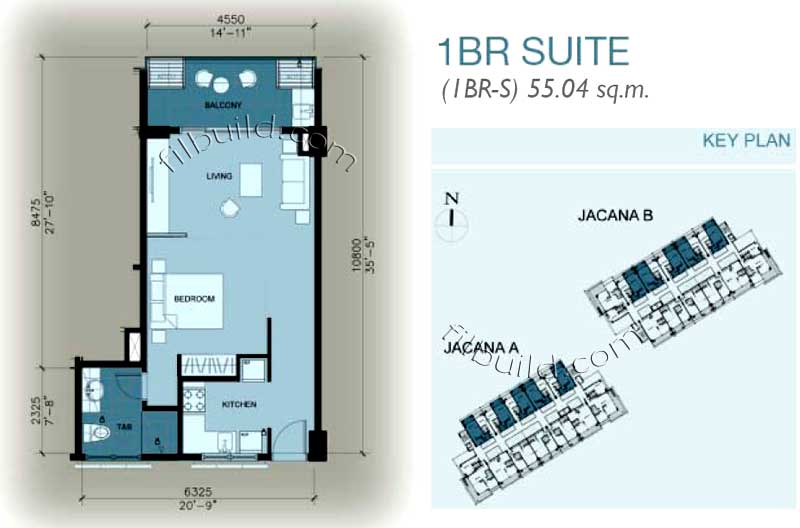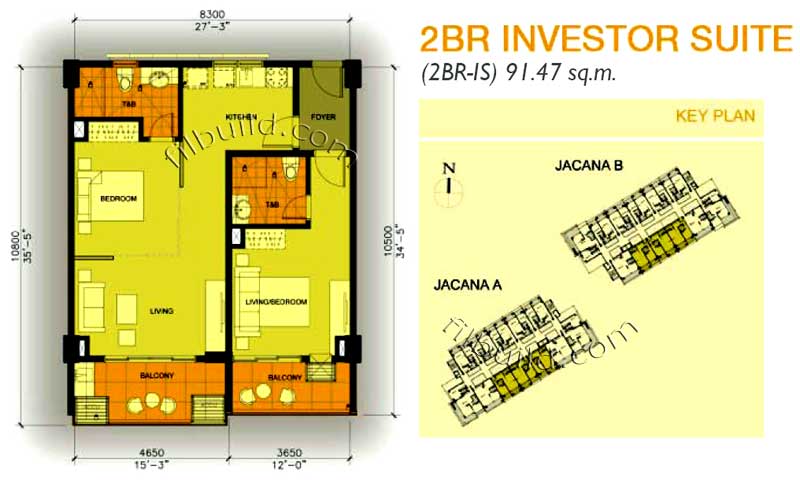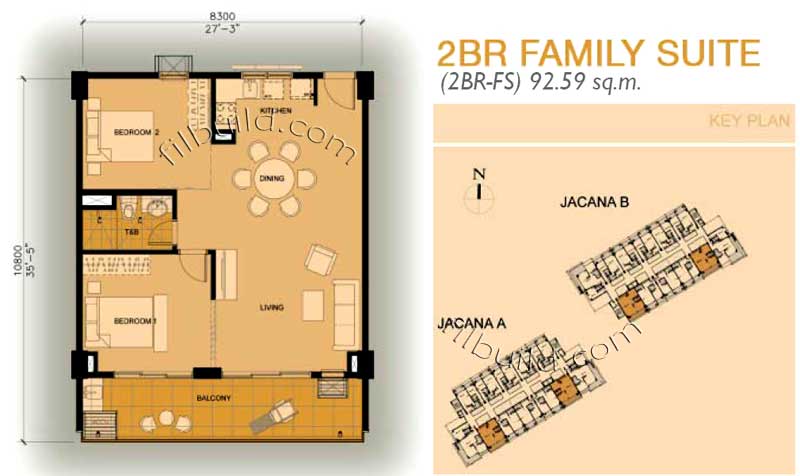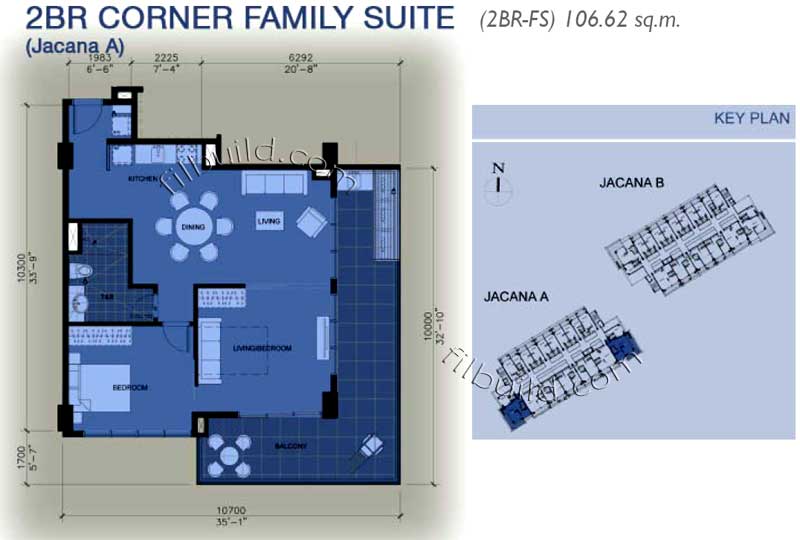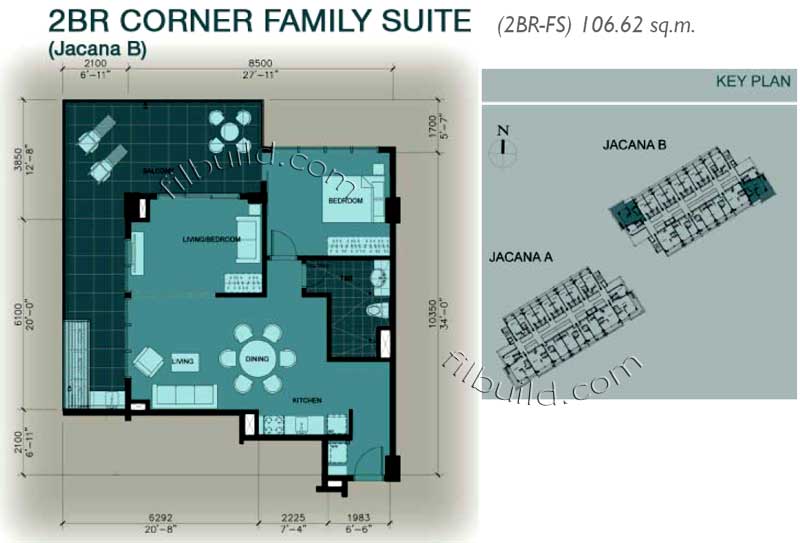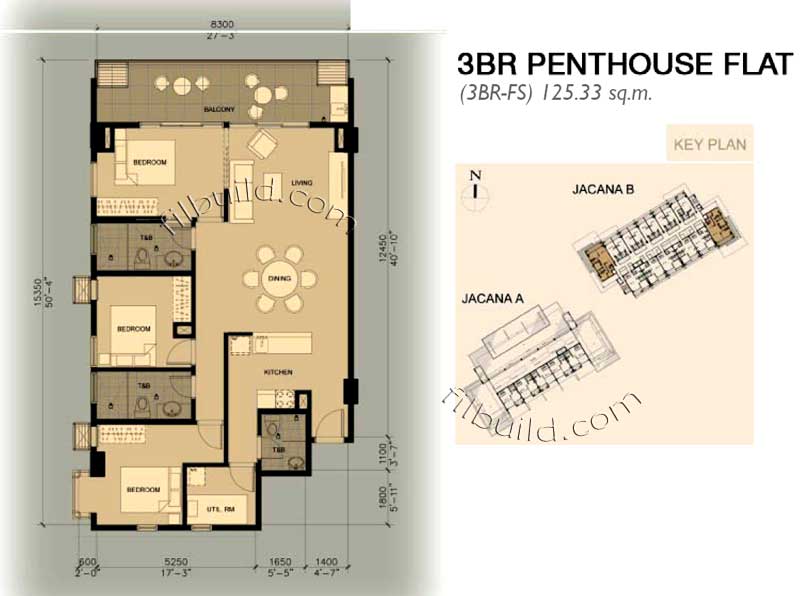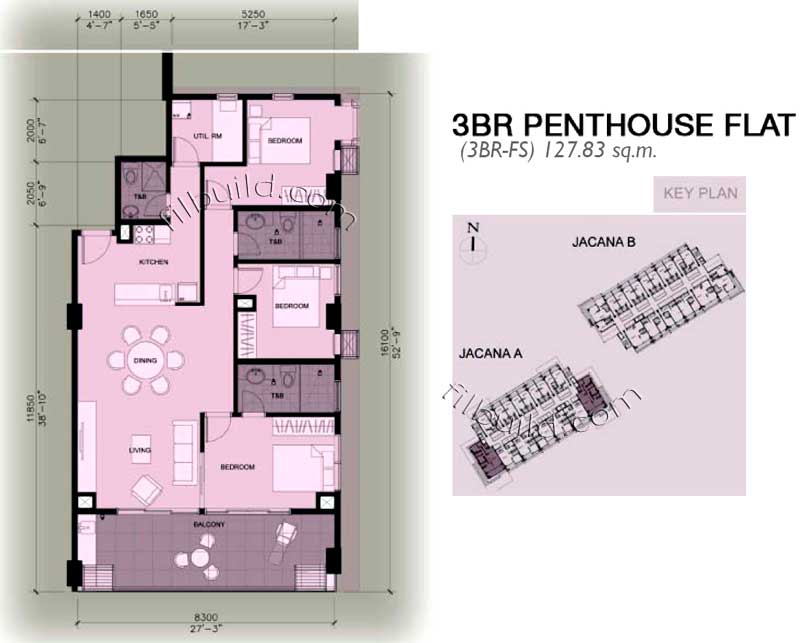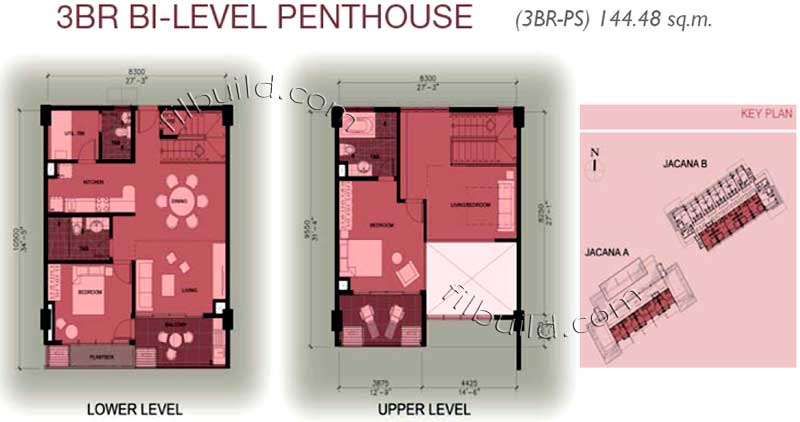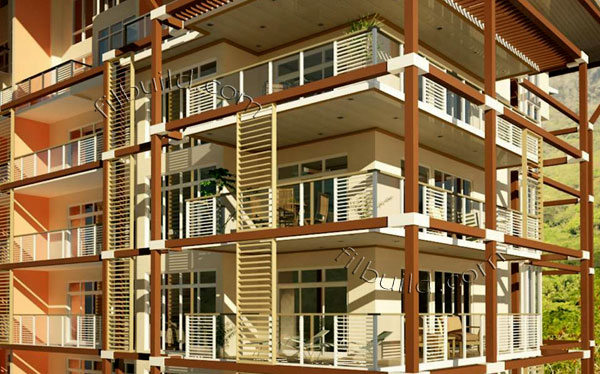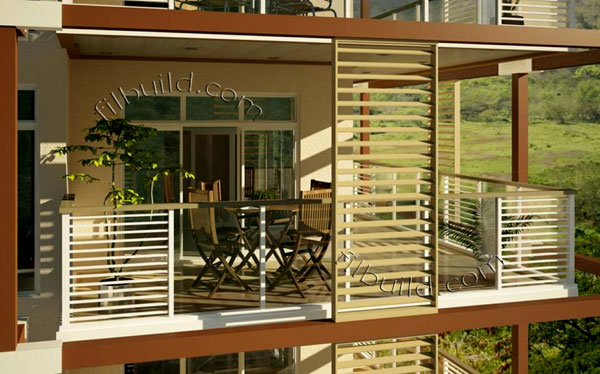 Actual Photos (January 2008)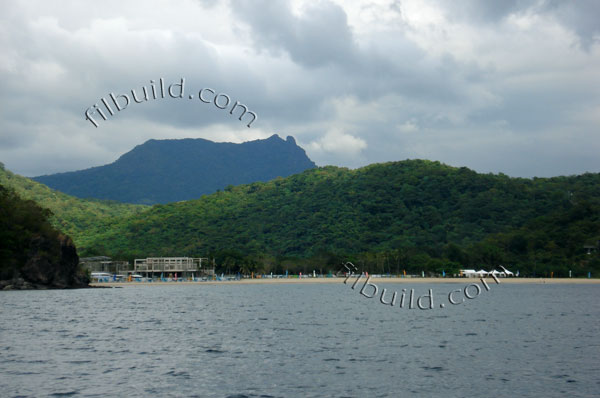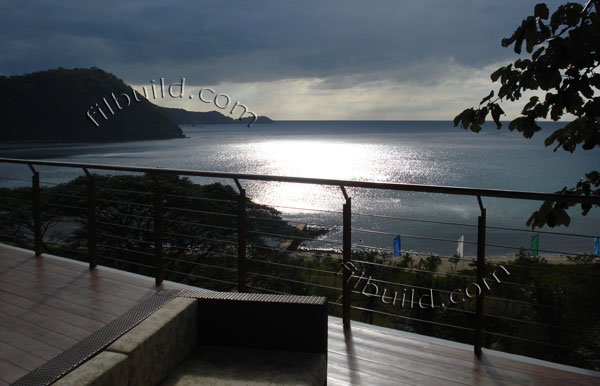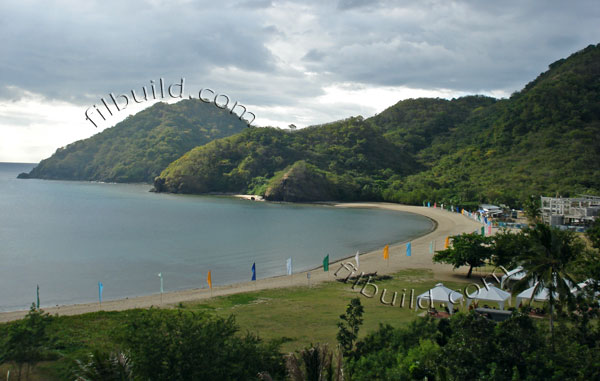 Pico de Loro Audio Visual Presentation
About Hamilo Coast

A masterplanned integrated network of coastal communities, Hamilo Coast is the first world-class tourism and leisure spot that celebrates modern, contemporary Philippine culture.
Composed of 13 natural coves with distinct characters, shapes and sizes; limestone cliffs that reach the sky; virgin forests and rock formations; as well as its own natural park set against a pristine backdrop of sloping mountains, the development is set to grow into a vibrant and colorful community.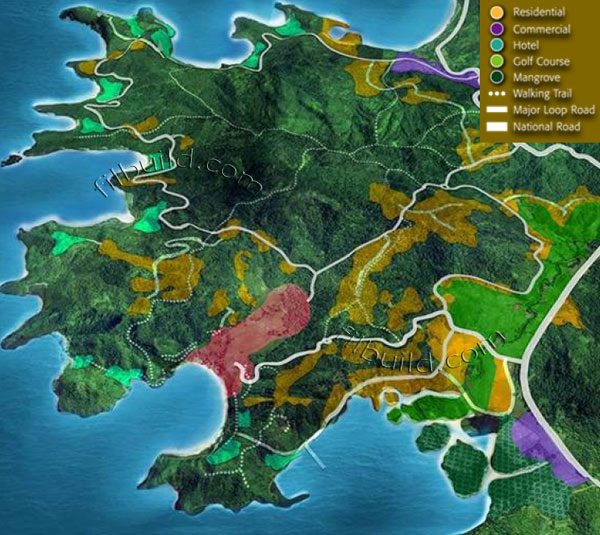 Hamilo Coast Masterplan
The initial phase of development on Hamilo Coast´s pristine landscape centers on Pico de Loro Cove, which is envisioned to become the ideal model of a coastal community. Maximizing opportunities presented by the property´s natural features, Pico de Loro Cove will feature residential condominiums, The Pico de Loro Beach and Country Club, The Boardwalk with an al fresco entertainment area, facilities for snorkeling, swimming and other water sports as well as hiking, biking and adventure trails.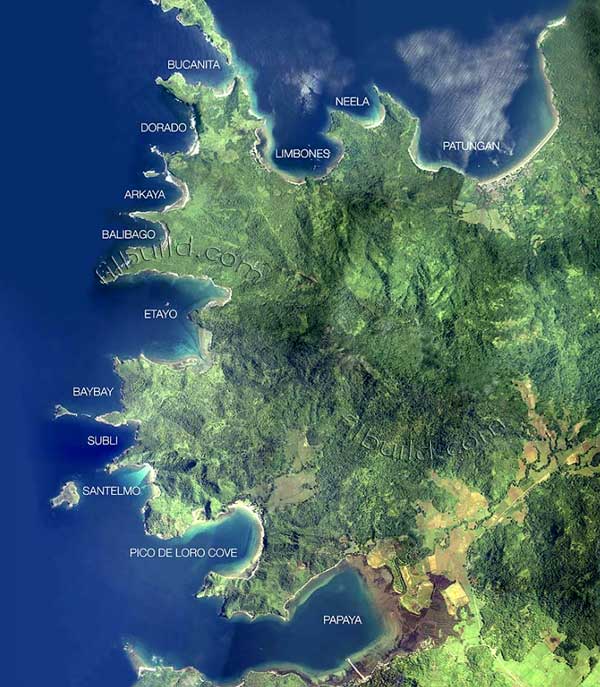 The Thirteen Coves of Hamilo Coast
About the Developer
Costa del Hamilo, Inc. is a subsidiary of SM Investments Corporation, a key player in the country's real estate industry and a prime mover in retail merchandising, shopping malls, banking and financial services and tourism development. The reputation for dynamic synergies and constant innovation are consistent to SMIC's brand of excellence and value.
SM Investments Corporation is the holding company of the SM Group. Publicly listed in 2005, it is today one of the Philippines' biggest conglomerates, occupying a dominant position in most of its lines of business: shopping malls, retail merchandising, banking and finance and property.
Contact Us
Accredited Brokers/Agents: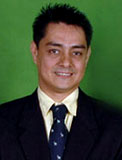 Contact: Ralph Alcazar Jr., REB ZAM 13-07(R)
Mobile: +63 908 896 5800
Email: ralph0913@gmail.com
Attention Our Valued Users
The particulars and visuals shown herein are intended to give a general idea of the project and as such are not to be relied upon as statements of fact. While such particulars and details on present plans which have been prepared with utmost care and given in good faith, buyers are invited to verify their factual correctness and subsequent changes, if any. The contents herein are subject to change without prior notice and do not constitute part of an offer or contract. For more information please see our Terms of Use.
back to Real Estate Philippines - Condominiums home page