Product Information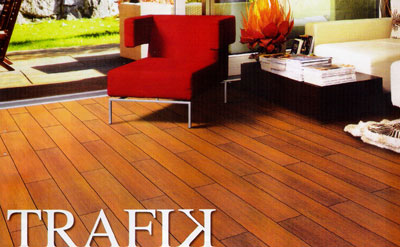 Trafik Floors
Dimensions

8.3 mm x 193 mm x 1210 mm
1.86824 sq.m. / pack

The ideal floorings for

home
offices
condominiums
churches
schools
hospitals
gyms
hotels
theatres
dance floors
shops
malls
showrooms
halls

Structure

Overlay - keeps superior abrasion resistance, heat resistance, and fire retardant.
Decor paper - ultraviolet radiation resistant, various colors to choose, makes different living and individuality.
Special HDF coreboard - made from natural wood fiber, enhances moisture resistance.
Click - easy to install, DIY-friendly.
Balance backing - balances the plank and gives protection from moisture.
back to top