Swambi, Inc.
Rattan furniture & natural shell lighting fixtures
Gallery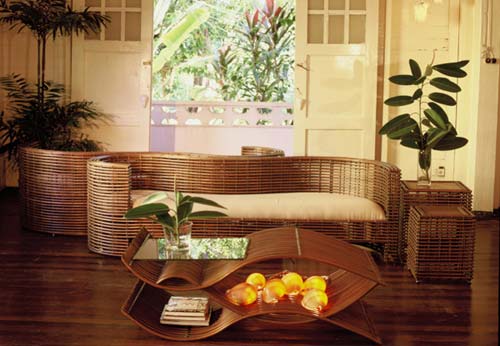 Kalma Collection - 01
RC-13
Ola II Sofa 3-seater
Series of rattan poles bound to a metal frame, shaped like a wave. The form accommodates placing two sofas back to back. Metallic copper finish. Muslin seat. Also available in antique brown was, gray wash, metallic black wash.
235cm x 81cm x 71cm
RC-27
Ola II Coffee Table
Interlocking rattan poles in wave like forms. Top in clear glass. Finish in metallic copper. Also available in antique brown wash, gray wash and metallic black wash.
145cm x 75cm x 50cm