Sunshield
UV protected polycarbonate sheets
Our Products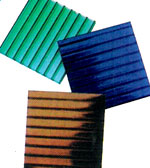 Twin Wall Polycarbonate Sheet
This yields a light, strong, insulating and attractive sheet for varied roofing, cladding, glazing and other applications in construction, advertising, agriculture, industry and DIY.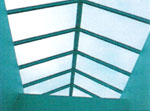 Solid Polycarbonate Sheet
Provides very strong PVC like finish. These solid polycarbonate sheets are excellent roofing materials, and are widely used for dorm windows, skylights, extended porches and greenhouses, commercial spaces in hotels, coffee shops, boutiques and beauty parlor and also public spaces in banks, hospitals, bus stops, etc.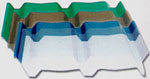 Angular Corrugated Polycarbonate Sheet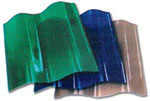 Circular Corrugated Polycarbonate Sheet
back to top