From humble beginnings in 1989, Woodfields has been improving the lives of the people through quality engineering services and responsive social innovations. Guided by our shared values and commitment, Woodfields has grown and expanded its professional services to different parts of the Philippines and the world.
We are ISO Certified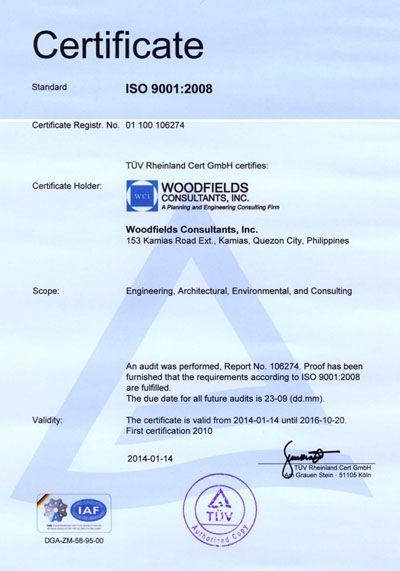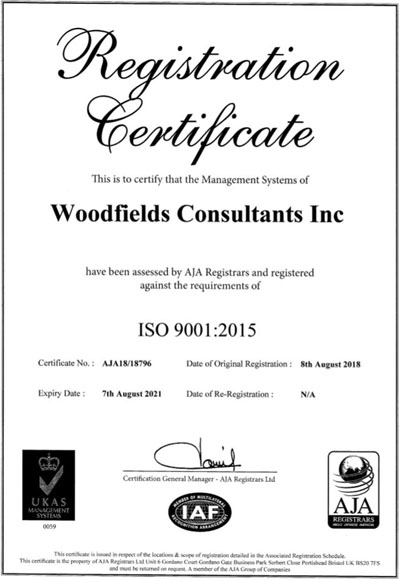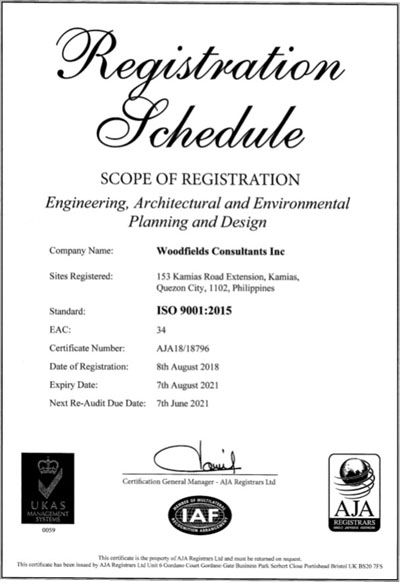 Services
MASTER PLANNING AND FEASIBILITY STUDIES
Master Planning

A master plan is a dynamic long-term planning document that provides a conceptual layout to guide future growth and development. Master planning is about making the connection between buildings, social settings, and their surrounding environments. A master plan includes analysis, recommendations, and proposals for a site's population, economy, housing, transportation, community facilities, and land use. It is based on public input, surveys, planning initiatives, existing development, physical characteristics, and social and economic conditions. (World Bank, 2019).

Master planning can assume some or all of these roles:

Develop a phasing and implementation schedule and identify priorities for action.
Act as a framework for regeneration and attract private sector investment.
Conceptualize and shape the three-dimensional urban environment.
Define public, semiprivate, and private spaces and public amenities.
Determine the mix of uses and their physical relationship.
Engage the local community and act as builder of consensus.

Feasibility Studies

The feasibility study is an objective review of available options for development. It includes findings, analysis, and conclusions from the visioning and scoping exercises for a given site or inner-city area. It indicates whether the chosen site is suitable for the intended function, taking into account the financial, social, and environmental aspects of each proposal. Many comprehensive master plans start with a feasibility study in order to understand the site's geographic, environmental, and historic context. This process builds on the information collected and analysis developed during the scoping phase. Any background reports that are deemed necessary (that is, hydrology, environment, cultural heritage, transport, and so on) should also be commissioned at this stage to inform the master planning process (Blackmore 1990).
DETAILED DESIGN
Detailed design is sometimes referred to as 'developed design' or 'definition'. It is the process of taking on and developing the approved concept design. By the end of the detailed design process, the design should be dimensionally correct and co-ordinated, describing all the main components of the building and how they fit together. However, technical aspects of the design may require further development, design by specialists may not yet have been fully incorporated into the design and it will not have been packaged for tender.
CONCEPTUAL DESIGN
Conceptual design is the very first phase of design, in which drawings or solid models are the dominant tools and products. The conceptual design phase provides a description of the proposed system in terms of a set of integrated ideas and concepts about what it should do, how it should behave, and what it should look like, which will be understandable by users in the manner intended.
PROJECT MANAGEMENT
Assistance to customer in public and private sectors in the execution of projects or programs funded by the agency or via Official Development Assistance.
Services offered include:
Preparation of concept note, project appraisal document and operations manual.
Project or Program review and design enhancements.
Individual and portfolio reviews in areas of engineering, procurements, social and environmental standards, and financial management.
Preparation of projects / program completion reports.
CONTRACT ADMINISTRATION AND SUPERVISION
CASE STUDY: DESIGN, BUILD AND OPERATE A SANITARY SOLID WASTE MANAGEMENT AND DISPOSAL PROJECT AT BARANGAY SINAWAL, CITY OF GENERAL SANTOS
The principal goal of this consultancy assignment is to provide technical support to the City of General Santos for the oversight of the DBO Contractor's acitvities in providing design build and operational services for the implementation of the City's Sanitary Landfill Facility.
Description of services provided:
Design Phase

WOODFIELDS performed the duties and responsibilities of the Design-Build Engineer (DBE), which includes the following:

Review all submitted Detailed Design Plans by the Operator to the Owner
Provide a Detailed Design Assessment Report to the City
Evaluate compliane of the submitted design to the contract specifications, performance standards and international sound practice; and
Identify deficiencies, issues and concerns associated with the design and specifications that may relate to, at a minimum, Project performance output, capital and operational/maintenance costs as well as general Project or individual system longevity.

Build Phase

The key are of responsibility of the DBE during the Build Phase, which pegged at 15 months, are listed as below:

Record keeping and documentation
Progress Reporting
Budget cost accouting
Scheduling
Submittals
Progress payments
Safety
Inspection
Testing
Information requests
Claims
Progress Photographs
Final inspection, substantial completion and settelement

Operations Phase

The scope of services of WOODFIELDS in line with the Operations Phase are as follows:

Review of Operations Plan
Review of Health and Safety Plan
Review of Environmental Compliance Plan
Review of Asset Management Plan
Preparation of Operational Issues Report
CONSTRUCTION SUPERVISION AND MANAGEMENT
Construction management (CM) is a professional service that uses specialized, project management techniques to oversee the planning, design, and construction of a project, from its beginning to its end. The purpose of CM is to control a project's time / delivery, cost and quality—sometimes referred to as a project management triangle or "triple constraints." CM is compatible with all project delivery systems, including design-bid-build, design-build, CM At-Risk and Public Private Partnerships. Professional construction managers may be reserved for lengthy, large-scale, high budget undertakings.
GIS MAPPING FOR WEBSITE AND MOBILE APPLICATION
"A geographic information system (GIS) is a system designed to capture, store, manipulate, analyze, manage, and present all types of geographical data. The key word to this technology is Geography – this means that some portion of the data is spatial. In other words, data that is in some way referenced to locations on the earth. Coupled with this data is usually tabular data known as attribute data. Attribute data can be generally defined as additional information about each of the spatial features. GIS is more than just software. People and methods are combined with geospatial software and tools, to enable spatial analysis, manage large datasets, and display information in a map/graphical form. GiS Mapping incorporated in the website and other mobile application allowed for better project management and monitoring. This application was piloted under the E-ARMM Project for the DPWH-ARMM".
GEOTECHNICAL INVESTIGATIONS, GEODETIC AND DRONE SURVEYING
Key activities / services offered:
Site Investigation / Appraisal
Geological assessment / ground investigations
Investigations for slope stabilization, retaining structures, board sheet pricing.
Earth works for road enhancements and ground improvement
Geotechnical study / report preparation
Unmanned aerial vehicle surveying for transport, logistics, resettlement, risk assessment, righ-of-way acquisition and business tax mapping.
Engineering Excellence
Environmental Management and Engineering
Creating Possibilities for Sustainable Development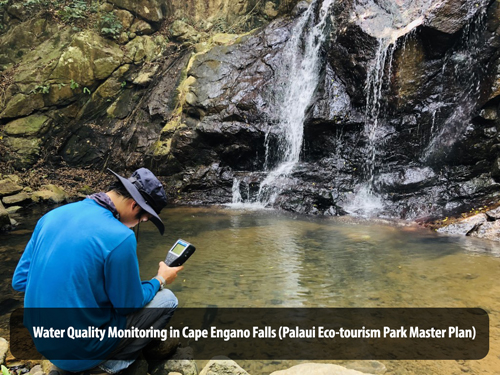 Woodfields Consultants, Inc. is committed to promoting synergy and sound environmental practice in addressing the threats of environmental degradation and climate change.
WHAT WE OFFER
Environmental Compliance Services
Environmental and Social Impact Assessment (ESIA)
Environmental Site Assessment (ESA)
Environmental Impact Statement (EIS)
Environmental Performance Report and Management Plan (EPRMP)
Initial Environmental Examination (IEE) Study
Land Acquisition Plan and Resettlement Action Plan (LAPRAP)
Tree Cutting Permit Application
Waste Management and Landfill Development
Design Engineering Design of Sanitary Landfill
Design and Build of Sanitary Landfill
Hazardous waste management
Detailed Engineering Design of Leachate Treatment Plan
Landfill Mining and Reclamation Study
Sustainable Development and Environmental Planning
Comprehensive Land Use Plan (CLUP)
Safe Closure and Rehabilitation Plan (SCRP) of Contaminated Sites
Land Use Conversion of Contaminated Sites
Provincial Development and Physical Framework (PDPFP)
Preparation of Regional Infra Development and Implementation Plan
Environmental Reporting and Monitoring
Ecological assessment (Terrestrial Flora and Fauna Survey, Aquatic Biota Survey, Tree Inventory)
Environmental Monitoring (Air Quality, Noise and Vibration, Water Quality)
Water Supply and Sanitation Engineering
Ensuring the Country's Water Security for Present and Future Generations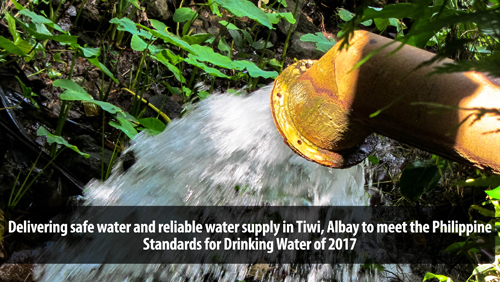 Woodfields Consultants Inc., as a planning and engineering consulting firm ensures efficiency and innovativeness in providing technical and social expertise for the provision of safe drinking water and sanitation promotions.
WHAT WE OFFER
Pre-Feasibility and Feasibility Study for Water Supply and sewerage system
Detailed Engineering Design for Water and Waste Water Facilities
Water Utilization and Aqueduct Improvement
Bulk Water Supply Study
Small Water Districts Improvement
Water Quality Management
Capacity Development of Water Service Providers or Water Districts
Water Supply and Sewerage System Master Plan
Water Information Network
Non-Revenue Water Reduction and Control
Design of Wastewater Treatment Plant and Disposal System
Design of Sewerage and Septage Management Program
Water Resources Engineering
Striving for the efficient movement of water in the country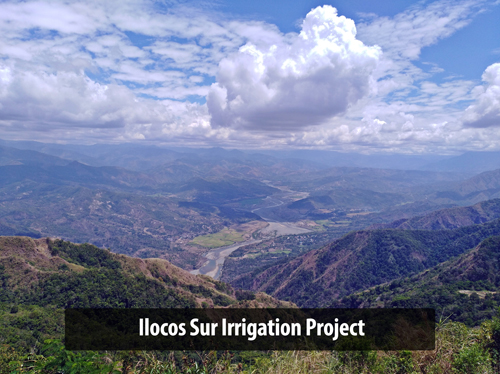 We provide customers and clients with expertise in achieving a more proactive and adaptable water resource management system.
WHAT WE DO
Flood Risk Mitigation/Prevention
Flood Management and Urban Drainage Design
Urban and Rural Flood Management
Flood Condition Survey
Flood Forecasting and Disaster Warning Operation
Flood Risk Management
River Channel Improvement
Irrigation Development
Irrigation and Drainage Development
River Basin Integrated Management and Development
Related Services
Groundwater Development and Management
Baseline Survey
Hydroelectric Power Development
Transportation and Highway Engineering
Bridging the Gap for a Sustained Economic Growth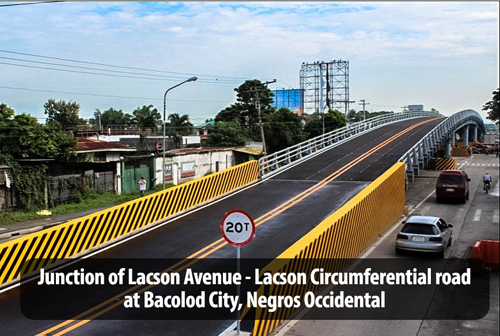 Woodfields Consultants, Inc. has vast scientific and technical knowledge that caters to the challenges of achieving integration of transportation services and networks through different modes and requirements. We are your partner in designing a better roadmap for the country.
WHAT WE OFFER
Roads Mapping and Management System
Farm-to-Market Road Monitoring and Evaluation
Urban Transportation Integration Study
Pre-feasibility and Feasibility Study
Detailed Engineering Design, Pre-Construction and Construction Supervision
Strategic Railway Development
Bridge Engineering
Road Monitoring and Information Management
Transport and Road Master Plan
Highway and Traffic Engineering
Software Engineering
Integrating new technological ideas into engineering through quality and secured information systems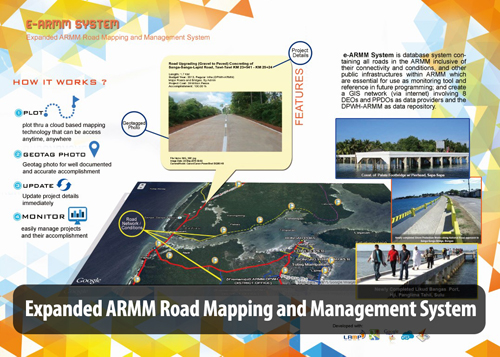 We have a strong and robust pool of tech-talented team composed of programmers, software and Web developers, experienced GIS Mappers, design-based software (STORMCAD, STAAD, EPANET, SEWERGEMS) and multi-media specialist.
Over the last 10 years, our tech specialists have worked with both public and private customers in curating our archives of flood maps and database, water supply sources and network of transportation in conflict affected areas to suit the requirements for decision making and infrastructure programming.
IT SERVICES WE OFFER
Content Management Systems (CMS)
Project Monitoring through GIS Mapping
Software Data Processing and Analysis
Security Solutions on Web-based Applications
Automation of Internal Business Operations
System Integration and Database Management Systems
Business Permit Licensing and Local Tax Mapping
Advance Training for Engineering Softwares and Applications
Featured Projects
Comprehensive Study on the Possible Land Use Conversion of the Payatas Controlled Disposal Facility (PCDF)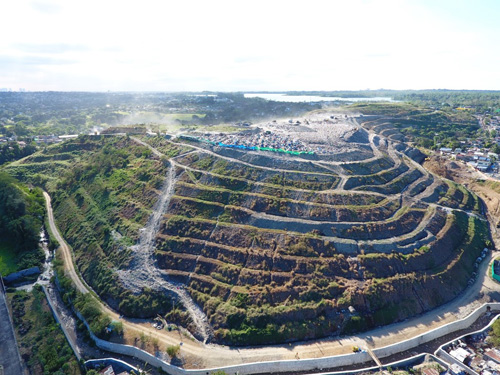 WCI was contracted by the Environmental Protection and Waste Management Department (EPWMD) of the QC Local Government in 2017 to carefully consider the possibility of converting the land use of the Payatas Controlled Disposal Facility (PCDF) due to the high cost of Post-Closure Care (PCC) maintenance services and the surge in real property market values.
The site used to be the main disposal area of the city from 1970's to 2010. It was converted from an open dumpsite into a controlled dumpsite in 2004, and was closed in December 2010 in compliance with the Ecological Solid Waste Management Act of 2000. A sanitary landfill (SLF) was then constructed adjacent to the site, and began operating in 2011 and was closed in 2017.
In this project, WCI assessed the environmental conditions of the site and proposed after-use developments based from the results and input from the project stakeholders.
The use of landfill mining and reclamation was incorporated in the study as a way of remediating the environmental impacts of the site and preparing it for other developmental options.
Financial and economic analyses were also carried out to determine the viability of the proposed schemes vis-à-vis other competing issues such as land ownership, amount of residual methane, outstanding contract with Pangea, source of funds, PCC periods for both the PCDF and the SLF, and environmental monitoring results.
Feasibility Study of the Circumferential Road-Burgos Avenue Intersection Flyover Project Bacolod City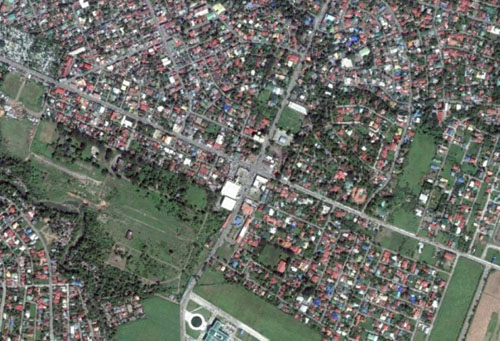 The proposed flyover project, to be constructed at the intersection of Circumferential Road – Burgos Avenue in Bacolod City, is a necessary infrastructure that presents a structural solution to traffic congestion and lowering road capacities brought about by an urbanizing metropolis.
This feasibility study is intended to elaborate on the plan of erecting the Circumferential Road – Burgos Avenue Intersection flyover, particularly its relevant physical/engineering, social, financial/economic, and environmental dimensions. In this manner, the Study could effectively guide decisions on investment and the use of scare resources.
Flood Risk Management Project (FRIMP) for Ylang-Ylang River and Rio-Grande River in the Province of Cavite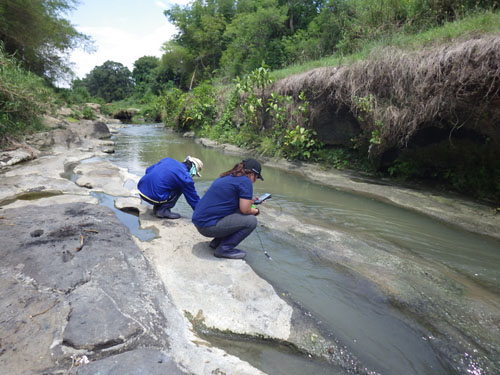 WCI was commissioned to undertake the Environmental and Social Safeguards activities for the Flood Risk Management Project (FRIMP) for Ylang-Ylang River and Rio-Grande River in the Province of Cavite. This DPWH project involves the construction of two retarding basins in General Trias, Cavite. Retarding Basin I is approximately 48 hectares while Retarding Basin II is approximately 24 hectares. The General Trias Retarding Basins are massive flood control structures and are considered the firsts in the Philippines. This project is aimed to mitigate flood damage in the lowland area of Cavite to reduce potential negative impacts of floods to lives and properties of the communities.
WCI conducted the Environmental Impact Assessment (EIA) Study and secured the Environmental Compliance Certificate (ECC) which was issued in February 2017. WCI performed following technical studies under the EIA:
LAND

Land Use and Classification
Geology and Geomorphology
Pedology
Terrestrial Faune
Terrestrial Flora

WATER

Hydrology and Hydrogeology
Water Quality
Aquatic Ecology / Biodiversity

AIR

Meteorology / Climatology
Ambient Air Quality

PEOPLE

Socio-economics and Perception Survey

ENVIRONMENTAL RISK ASSESSMENT
WCI has also prepared the Resettlement Action Plan (RAP) which was approved in June 2018. These include Socio-Economic Surveys, Census-Tagging, Asset Valuation through 100% Replacement Cost Method and Public Consultations following local guidelines and policies.
Aside from the activities above, WCI has conducted Tree Inventory activities for the Tree-Cutting Permit Application.
Consultancy Service for the Conduct of Feasibility Studies and Detailed Engineering of Level II Water Supply for the seven (7) Municipalities of Butig, Lumbatan, Bayang, Lumbayanague, Tubaran, Marogong and Lumbaca-Unayan, all in the Province of Lanao del Sur, under the DPWH-ARMM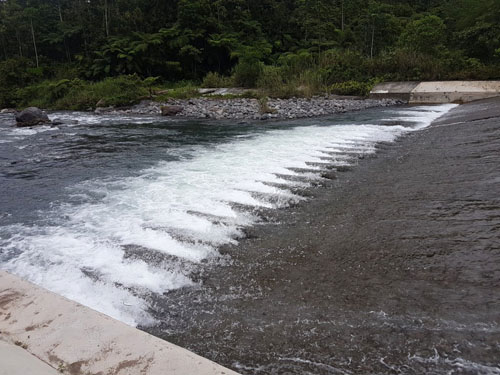 Prepare a Rapid Feasibility Study and Detailed Engineering Design for a Level II water supply system for the seven (7) municipalities of Lanao del Sur that include Butig, Lumbatan, Bayang, Lumbayanague, Tuburan, Marogong and Lumbaca-Unayan. Some springs sources identified in the project area. However, these spring sources have limited flows to supply requirements especially during the dry seasons. The potential surface water identified in the project area is the Malaig River located in the Municipality of Butig. This river can supply water requirements of the seven (7) identified projects. The Malaig River is shown in the figure.
The Malaig River will be provided with water treatment plant (WTP) to ensure the water that will be supplied will meet the Philippine National Standards for Drinking Water (PNSDW) of 2017. Each local government units (LGUs) will be provided with individual ground concrete reservoir to be located at a higher elevation that will flow by gravity. However, some higher service areas will be provided with booster pumping stations. Public faucets will be provided in the distribution system to be located in strategic location such as in the Poblacion and densely populated areas. A drip type chlorinator will be provided on top of each ground concrete tank to ensure consumers of safe and potable water.
Lazatin Flyover Project GOS-Lazatin Road Intersection, San Fernando City, Pampanga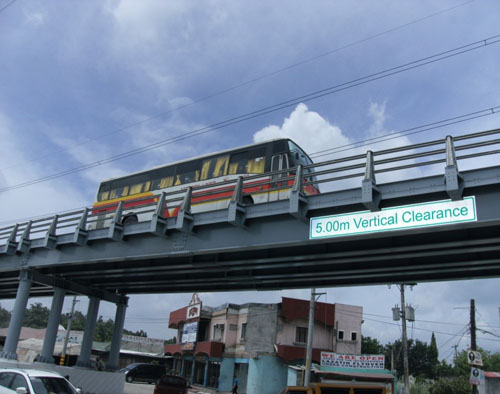 The Flyover Project to be constructed at the intersection of Gapan-San Fernando- Olongapo Road and Lazatin Road intersection in San Fernando City, is a necessary infrastructure that presents a structural solution to traffic congestion caused by lowering road capacities brought about by an urbanizing metropolis. The proposed project would serve incoming and outgoing traffic to and from the heart of San Fernando City to the neighboring towns and urban centers which will lessen the travel time and costs of transport along this intersection. The approaches to the intersection along the Gapan-San Fernando- Olongapo Road are four-lane undivided roads linking regional centers, cities, and municipalities in the north to the regional centers , cities and municipalities in the south.
The proposed Flyover has been conceptualized by the Department of Public Works and Highways (DPWH) to decongest the present traffic situation and the increasing volume of the trucks and vehicles plying the area especially during rush hour. The feasibility Study is likewise prepared resulting to the viability of the structure not only in terms of beneficial aspect but also on some considerations on aesthetics of the structure, social, economics, and environmental.
Consultancy Service for the Conduct of Rapid Feasibility Study and Detailed Engineering Design (DED) of Level II Independent Water Supply for Municipalities of Indanan, Maimbung, Parang, Patikul and Talipao; Detailed Design of Jolo Water Works Expansion (Phase II) and Detailed Design for the Realignment and Relocation of Transmission Pipeline in Luuk, all in the Province of Sulu under Department of Public Works and Highways – Autonomous Region in Muslim Mindanao (DPWH-ARMM)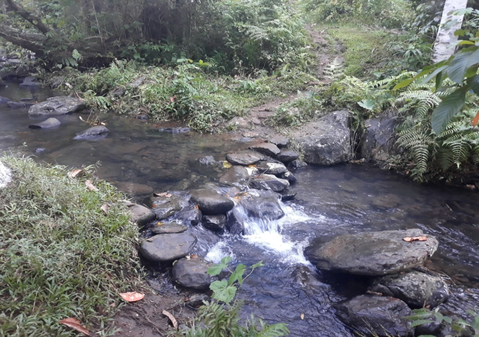 The study is to complete an assessment and develop a Level II water supply system with sustainable water source capacity over a 25 years for the Municipalities of Indanan, Maimbung, Parang, Patikul and Talipao, all from Province of Sulu. For Jolo, this project aims to prepare detailed design of the Jolo waterworks expansion and source development. For Luuk, this project shall provide detailed engineering analysis of the proposed relocation and realignment of the proposed 180 m3 reservoir and transmission-distribution pipe from Bual spring to the proposed reservoir.
To prepare a Rapid Feasibility Study and Detailed Engineering Design for a Level II water supply system for Municipalities of Indanan, Maimbung, Parang, Patikul and Talipao, all from Province of Sulu. To prepare detailed engineering design of the Jolo waterworks expansion and source development and Luuk reservoir relocation and transmission pipeline realignment.
The springs identified in the area were used as the primary water source for the proposed Level II water supply system in the Municipalities of Indanan, Maimbung, Parang, Patikul and Talipao. For Jolo Waterworks, Tigbao Spring will be utilized and developed as the water source while for Luuk, Bual Spring was identified as the primary water source.
Contact Us
Woodfields Consultants, Inc.
Address: 153 Kamias Extension Road, Kamias, Quezon City, 1102 Metro Manila, Philippines
Phone: (632) 436-7360
Fax: (632) 436-7372
Find us on Google Maps
sponsored links
SIMILAR COMPANIES/PRODUCTS/SERVICES
Terms of Use/Privacy Policy Advertise Buy me coffee
Woodfields Consultants, Inc.