Unisafe Industrial Company Inc. is engaged in the supply and delivery of various Personal Protective Equipment, Industrial Safety Products, Specialty Chemicals and Lubricants that would meet the requirements and standards of our partner industries.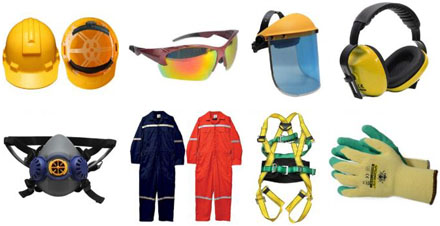 Products
Spiderking Safety Products
John Philip Safety Shoes
Royal Chem Chemicals & Lubricants
Rico Building Materials
Frequently Asked Questions
What is your delivery lead time for orders?
Normally it takes 2-5 days upon confirmation of orders. Your assigned Sales Representative should inform you of the delivery schedule.
However several factors affects the delivery schedule some factors are:
Order Amount
Delivery Address
Weather Conditions
Special Scenarios (3rd party cargo, airport to airport, terminal to terminal etc.)
Do you have minimum purchase order?
NO. you can order depending on your needs.
However, the order amount will affect the eligibility for free delivery:
Within Metro Manila - ₱30,000 minimum order amount
Outside Metro Manila (up to 150 kilometers) - ₱100,000 minimum order amount
Outside Metro Manila (up to 250 kilometers) - ₱150,000 minimum order amount
Do you provide credit facility for long-time clients?
YES. You need to accomplish the Credit Term Application Form with the requirements and submit to your Sales Representative. It will be evaluated. Evaluation process may take 2-4 weeks upon receipt of the form and requirements.
Are you open for Resellers or Distributors?
YES. You may discuss this option with your Sales Representative. You can also set an appointment for discussion of terms & conditions.
Contact Us
Unisafe Industrial Co., Inc.
Address: 346 Maysilo Circle, Mandaluyong City, Philippines 1550
Phone: +632 535-9586 | +632 535-9587 | +632 706-1407 | +632 956-8274
Fax: +632 531-5764
E-mail: info@unisafe.ph
Find us on Google Maps
Davao Branch
Address: Door #16 Jinlong Complex, R. Castillo St., Agdao, Davao City
Mobile: +63995-088-1403 | +63923-971-6730
sponsored links
SIMILAR COMPANIES/PRODUCTS/SERVICES
Terms of Use/Privacy Policy Advertise Buy me coffee
Unisafe Industrial Co., Inc.