MANUFACTURING AND DISTRIBUTING CHEMICALS FOR OVER 35 YEARS!
TNC CHEMICALS PHILS., INC. (TNC), the sole manufacturer of industrial grades Nitrocellulose in the Philippines, started operations in 1978, February, after assuming from them Nitro Chemicals Phils., Inc. in 1988. Its plant is located in Calamba City, Province of Laguna, Philippines, with a total production capacity of about 2,000 tons a year.
As its major chemical product, Nitrocellulose is an essential and vital component in the manufacture of lacquer, printing inks and various flexible and decorative films. It maintains and adds brilliance to the original colors of wooden furnitures, athletic equipment, cosmetics, metallic and leather goods by providing protective coating and gloss. Being a pioneering industry, it has captured a foothold in the domestic market with about 80% share.
Sometime in the last quarter of 1993, the company initiated the first phase of its expansion by producing Inorganic Colour Pigment, principally Chrome Yellows and Molybdate Orange. Presently, it has a total production capacity of 2,000 tons a year from only about 1,500 tons during its first two years.
Pigment, a pioneering Board of Investment registered industry, serves both the domestic and export market at 50:50 ratio of its total production. Its export have stretched from within the Asean countries like Taiwan, Malaysia, Indonesia, Singapore, Thailand, Vietnam, including Pakistan and Japan. Today, we are initiating to enter into a global market by way of website subscription; regional/global conferences, exhibits and promotion; and affiliation with inter-related industry associations, domestic and regional level.
TNC, on its continuing process of innovation, research and development, shall be able to sustain growth and development in the 21st century, and to capture a competitive edge in the global market.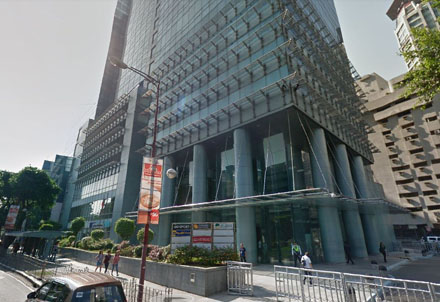 Products
Industrial Grade Nitrocellulose
Inorganic Pigments
Food and Cosmetics

Food Colorants
Food Flavoring
Caramel
Cosmetics

Electronics Chemicals

Nitric Acid
Sulfuric Acid
Hydrochloric Acid
Hydrofluoric Acid
Phosphoric Acid
Contact Us
TNC Chemicals, Inc.
Address: 15-C Petron Megaplaza Building, Sen Gil Puyat Ave. Salcedo Village, Makati City
Phone: +632 403-7725
Mobile: +63917 590-2894
Fax: +632 659-1100
E-mail: sales@tncchem.com
Find us on Google Maps
sponsored links
SIMILAR COMPANIES/PRODUCTS/SERVICES
Terms of Use/Privacy Policy Advertise Buy me coffee
TNC Chemicals, Inc.