For the past 25 years, The Turf Company has been responsible for ensuring the availability of lush fairways and landscapes around the country throughout the year. Founded in 1988, our company has evolved from being a trader of imported golf course maintenance equipment and irrigation products to a total solutions provider offering end-to-end services that include the design, supply, and installation of irrigation systems complemented by the sale and distribution of allied products.

For years now, we have been the exclusive distributor in the Philippines of the Toro brand of irrigation systems through a direct agency agreement with The Toro Company, recognized worldwide for its turf equipment and irrigation systems.
Our network of clients include golf courses and sports-themed estates, resorts and recreation facilities, hospitals, commercial landscapes like retail developments, as well as private and residential properties.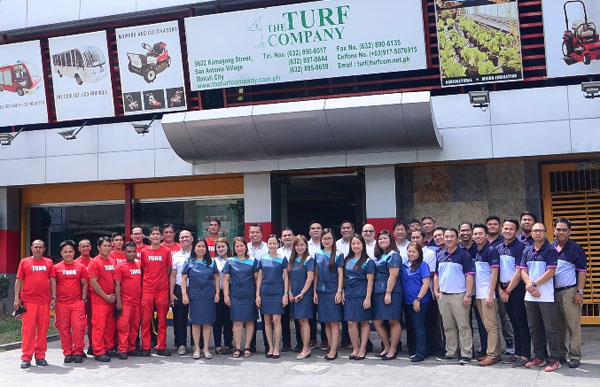 Products
Toro Equipment
A brand built on a legacy of innovation, Toro continues to develop new solutions in turf care with focus on productivity, performance and customer convenience. Its mowers, in particular, are designed to efficiently handle extreme conditions and challenging terrain without sacrificing cut quality and customer.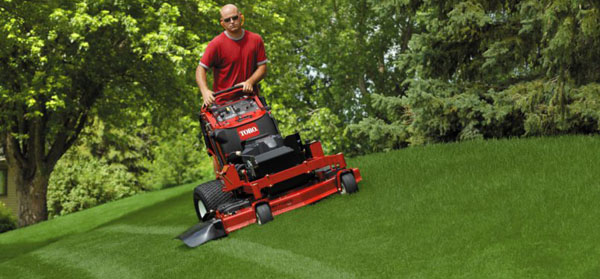 Toro Irrigation Systems
We've got every inch of ground covered with our fleet of Toro irrigation systems and equipment. Whether it's for golf courses, agriculture, or landscape, we have the best technology to help you care for and maintain your outdoor environment.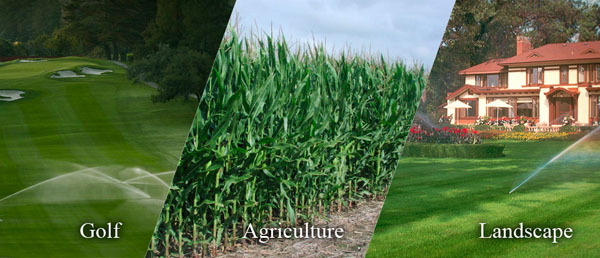 Polytron
All Polytron Ultra-lubricant Products are proudly made in the USA with highest quality. Originally developed for the military and the government agencies as secret super lubricants, Polytron will outperform any competition due to its superior and proprietary lubrication technology. Polytron lubricants are now fully exportable, so if you are in another country and are interested in pursuing immense business opportunity, please contact us for more details.
Polytron Lubricant products can give you great benefits all around. Polytron MTC Oil Additive can eliminate up to 95% of wear, save up to 60% on maintenance cost, and increase performance. Polytron Fuel Conditioner can give you up to 35% increase in fuel mileage and up to 60% cut in emissions. Polytron oil – the best lubricant in the world.

Club Car
The finest golf, utility and transportation vehicles in the industry. Every detail of design, fabrication and assembly at Club Car is executed with an uncompromised desire for superior performance. The manufacture of quality products is paramount to the employees of Club Car and has been the driving force behind the company for over 50 years. The company's relationship with its customers is equally important: its worldwide distribution network includes over 600 distributors, dealers and factory branch locations. Based in Augusta, Georgia, Club Car is part of worldwide Ingersoll Rand.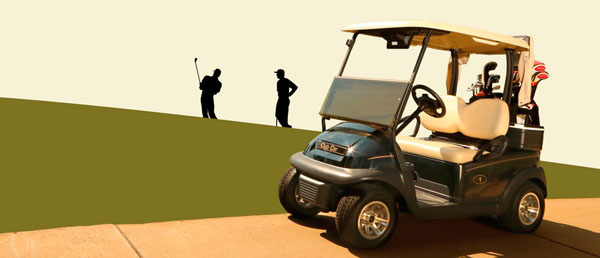 Allied Products
To ensure that you get the most mileage from your investment, our company offers genuine replacement parts and other allied products so you don't have to worry about downtime or damaging your equipment.
From batteries, tires and agrochemicals to bush cutters, mowers and irrigation supplies, we carry every product that you might possibly need to efficiently manage and grow your business.
The brands we carry are some of the best in the industry that also share The Turf Company's passion for quality and reliability. These include Texas Eagle Golf Cars and Utility Vehicles, U.S. Battery, Duro Tires and Orec Mowers, to mention a few.
We also carry
A.D. Williams
Aqua Master
Carson
Dura
EarthWay
FlowTronex
Foley United
Grigg Brothers
IPS Weld On
Lasco Fittings, Inc.
Leemco Inc.
Lely
Little Wonder
Maruyama
Paige
Par Aide
Redexim
Standard Golf Company
Trojan Battery Company

Services
The Turf Company's commitment to providing the best pre and after-sales service in the industry is reinforced by Toro's 2-year or 1,500 hours warranty and Texas Eagle's 2-year limited warranty, thus assuring clients that they get the most value from their investment.
Technical and installation teams from our company are trained at the Toro University, a training program specially created for the brand's global distributor partners around the world. Such expertise is cascaded back to our clients through an annual training on turf management and irrigation topics.
Included in our technical support package are the preparation of all pre-sale software (e.g. lay-out designs, installations, drawings, etc.); installation, erection-supervision and commissioning of the equipment; after-sales service (spare parts, supplies and maintenance service).
Irrigation System Design
Integration and Installation
Parts and Supplies
Maintenance and Support
Contact Us
The Turf Company
Address: 9622 Kamagong St., San Antonio Village, Makati City
Phone: +632 890 8017 | +632 895 8659
Mobile: +63917 507 6915 | +63925 772 0305
Fax: +632 890 6135
TORO EQUIPMENT
Area: Luzon, Visayas, Mindanao
Email: ilmozo@turfcom.net.ph
Mobile No.: +63917 507 3237
Area: North Luzon
Email: jcbarretto@turfcom.net.ph
Mobile No.: +63917 830 2146
Area: South Luzon
Email: bfcardenas@turfcom.net.ph
Mobile No.: +63917 578 0427
GOLF CARTS & ELECTRIC/UTILITY VEHICLES
Area: Luzon, Visayas, Mindanao
Email: preugenio@turfcom.net.ph
Mobile No.: +63917 507 3244 | +63932 882 7802
Area: Luzon, MIMAROPA
Email: rmnieva@turfcom.net.ph
Mobile No.: +63917 536 4663 | +63932 882 7802
POLYTRON LUBRICANTS
Area: Luzon, Visayas, Mindanao
Email: nlmacatangay@turfcom.net.ph
Mobile No.: +63917 507 9872
TORO GOLF, LANDSCAPE & AGRI-IRRIGATION
Area: Luzon, Visayas, Mindanao
Email: epluna@turfcom.net.ph
Mobile No.: +63917 820 7012
SERVICE
Area: Luzon, Visayas, Mindanao
Email: ajcardenoza@turfcom.net.ph | mbmonreal@turfcom.net.ph
Mobile: +63917 507 3248 | +63995 484 1974
Find us on Google Maps
sponsored links
SIMILAR COMPANIES/PRODUCTS/SERVICES
Terms of Use/Privacy Policy Advertise Buy me coffee