We are the exclusive distributor of Loadmaster Scale USA
Our company has been the sole distributor of Loadmaster Scale for over 25 years supplying most of the multinational companies in the Philippines engaged in port services, food industries, steel industries, cement factories, chemicals, electronics, etc. And to mention a few are, International Container Terminal Services Inc. (ICTSI), Universal Robina Corp., JG Summit Petrochemicals Corp., ABC (Allgemeine-Bau-Chemie) Philippines Inc., Samsung Electro-mechanic Phils. Corp., Oilink International Corp., Gardenia Bakeries, Phils. Inc., Steel Asia Manufacturing Corporation and Solid Cement Corporation.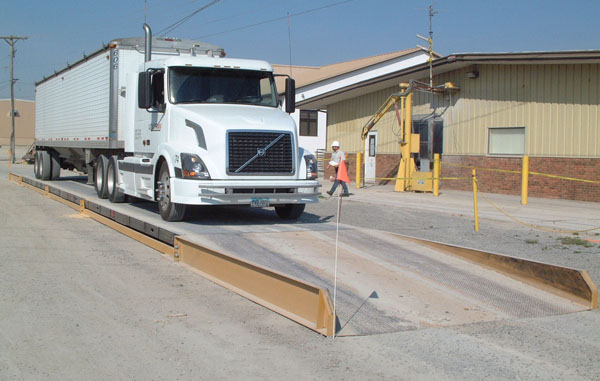 We carry supply of load cells, controls, weight indicators, printers, and others from Loadmaster USA and we have complete machineries and equipment for local fabrication.
With regards to our after sales services, we have invested and trained scale technicians at Loadmaster plant in Findlay, Ohio USA, who underwent rigid training and specialization on scale weighbridges. Our continuous training on management and services from our principal contributes on all our present and future projects. We have certified welders that design and fabricate local components based on all drawings originated from Loadmaster Scale, Ohio USA. To complete our expertise and capabilities, we have our own construction group managed and supervised by highly skilled civil engineers and technical men.
Furthermore, our principal, H.S.E.C.(Holtgreven Scale Electronics Corporation) the owner of Loadmaster Scale Mfg. has been in this business for almost sixty three (63) years and a member of SMA (Scale Manufacturers Association) of the entire United States of America from 1965 up to present. They have passed and acquired the ISO9001 and NTEP (National Type Evaluation Program) certifications for National Conference on Weights and Measurements, USA.
Some of our clients
International Container Terminal Services Inc.
Manila North Harbor Port (MNH)
JG Summit Petrochemical Corp.
Universal Robina Corp.
General Milling Corp.
Steel Asia Mfg. Corp.
San Miguel Foods
Gardenia Bakeries Phils. Inc.
Zest-O Corporation
Food Sphere, Inc. (CDO)
Ramcar Tech / Motolite
Honda Cars, Phils.
Samsung Electro Mechanic Phils. Corp.
Readycon Trading And Construction
Solid Cement Corporation
Taiyo Nippon Sanso Phils. Inc. (Ingasco)
Phil Span Asia Carrier (Sulpicio Lines)
Emperador Distillers Of The Far East
United Pulp And Paper Corporation
Frabelle (Papua New Guinea) Ltd.
Products
Industrial Scales
Terriniel Truck Scales are high quality, commercial truck scales that can be customized to meet your business needs. We manufacture Above Ground, Above Ground w/ Side Safety Rails, Portable, Pit-Type, Mechanical truck scales as well as Low Profile Axle Scales and Wheel Weighers.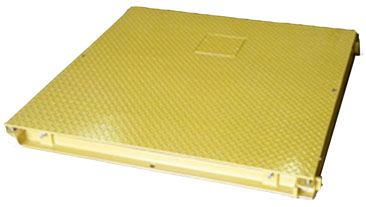 Weight Indicators
Full line of GSE digital indicators including the GSE-460, GSE-560 and Rinstrum R323, and more.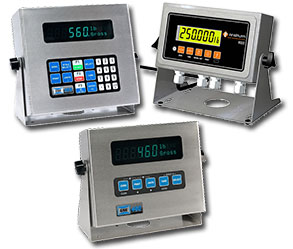 Loadcells
Full line of high quality load cells used in most LOADMASTER scales. Load cells models include S-Type, Compression, single ended shear beams, double ended shear beams.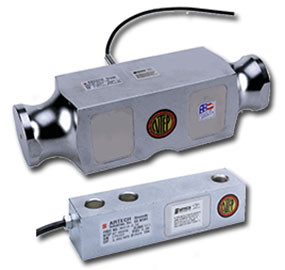 Scale Components
Loadcell Assemblies

Traffic Lights

Microframe 265 Scoreboards

Summation and Section Boards
Accessories
Full line of extremely reliable and reasonably priced impact printers, ups, etc.
TSI Weighing System
TSI Weighing System Software can help you utilize and manage your scale operation with controllable user access and secure database.
Basic Navigation and Operation
Weighing Records editing, voiding and reprinting
Flexible Filtering of Reports and exportable to PDF, Excel or comma delimmited format
User Access Management with encrypted passwords
Supports Single or Standard IN and OUT Weighing

Services
Installation & Construction
Foundation Construction
Our crew has experience installing literally hundreds of foundation. Full pits, above ground foundation with ramps, truck scales, railroad scales and industrial scale pits inside factories. They've done it all and it shows in the final product.
Scale Installation
Experienced crew will do a professional job installing your new LOADMASTER truckscale. Fully equipped to do the job right. It will also be finished on time.
Structural Steel Repairs
With a few measurement, we can fabricate a brand new replacement weighbridge at our fabrication to shop in Paranaque, or in a lot of cases we can save your time and money by performing on site repairs:
We specialize in corner repairs on the main beams. Typically the main beams deteriorate at the end where exposure to water run-off is prevalent.
Spreader replacement. Depending on deck type or manhole placement you may require some new spreaders.
Concrete Deck Repairs
We can apply an epoxy based repair patch to scalded and chipping deck. Do it before losing the structural integrity of the concrete deck. Extend the life, minimize downtime and save money!
Cleaning and Greasing
Even the full load cell systems have moving parts that wear and effect the accuracy of your scale. Extend the life of your system, improve the reliability and increase accuracy. It all adds up to saving your money!
Scale Services
Heavy Duty Test Trucks
Prompt and professional services can be provided from our main office in Paranaque. Multiple heavy duty test trucks which gross out at 6000KGS and carry 3 to 4 TONS of certified test weights. Each truck is equipped with a weight cart which enables us to run section tests using the entire 37000Lb.
Prompt and Reliable Calibrations
Our service technician have been trained using procedures as defined by OIML and with operational manual.
Immediate Emergency Repairs
Regardless of what day or time you call, you will always be connected directly to a person that will help get a technician dispatched to your site.
Contact Us
Terriniel Scales Incorporated
Address: 8356 Dr. A. Santos Ave., Bf, Paranaque City, Philippines, 1700
Phone: 825-1336 | 820-3162 | 478-8151 | 800-1503 | 800-1504
E-mail: terriniel_scales@yahoo.com
Find us on Google Maps
sponsored links
back to business directory home page