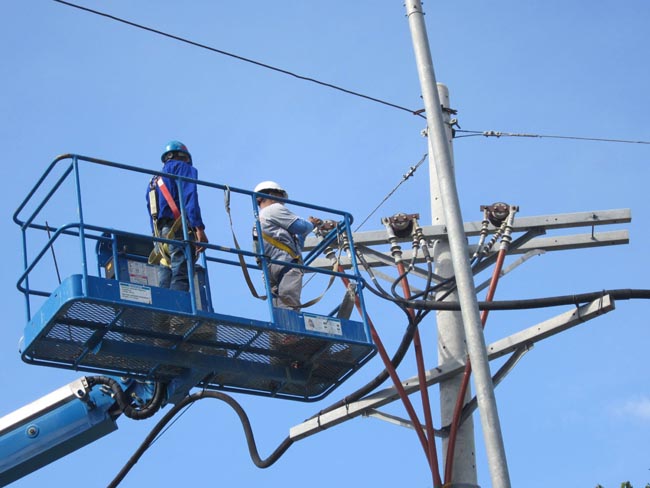 T & D Power Systems Corporation is a highly skilled group of engineers and technical personnel having the necessary tools & equipment, supported by modern testing instruments that can provide a very reliable service in the field of engineering. In connection with this, we offer a wide range of services from design and specifications, construction, fabrication and installation, testing and commissioning of various electrical, mechanical, civil and instrumentation projects.
T & D Power Systems Corporation was organized by a group of experienced engineers and incorporated in July 2006. We are a duly registered engineering, supplier and contracting firm with office address at No. 35, Josefina Subdivision, Mambugan, Antipolo City.
The people within T & D Power Systems Corporation are working in this type of business operations for more than ten years. Our previous clients can attest to the expertise, performance, dedication and commitment of the technical persons running the organization.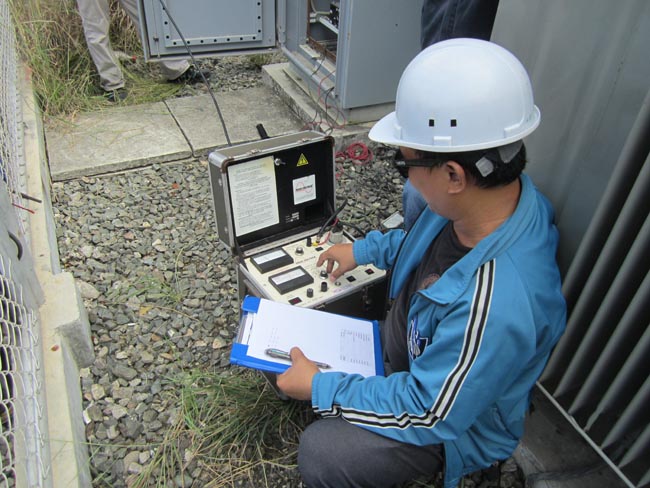 T & D Power Systems Corporation mainly focuses on construction projects including the supplies of construction materials, devices and equipment. We are also dealing with electrical, mechanical and civil construction projects.
T & D Power Systems Corporation specializes on periodic electrical preventive and predictive maintenance services of electrical systems required by industrial plants and commercial customers. We also offer quality services dealing with the design, installation, commissioning and testing of High Voltage Substation Equipment, components and accessories.
T & D Power Systems Corporation expects to lead the way in this business by establishing the very best means and performance in the field of engineering. By selecting key industry professionals, hard work and dedication, we have the very best input and guidance in order to serve and provide competent service at par with the global standards.
T & D Power Systems Corporation promises to provide our customers with the best supplies, services and lifelong expertise which every customer needs and deserves. We also promise to guarantee the satisfaction of our customers and achieve excellence while complying with the national and international standards, laws and regulations governing this field.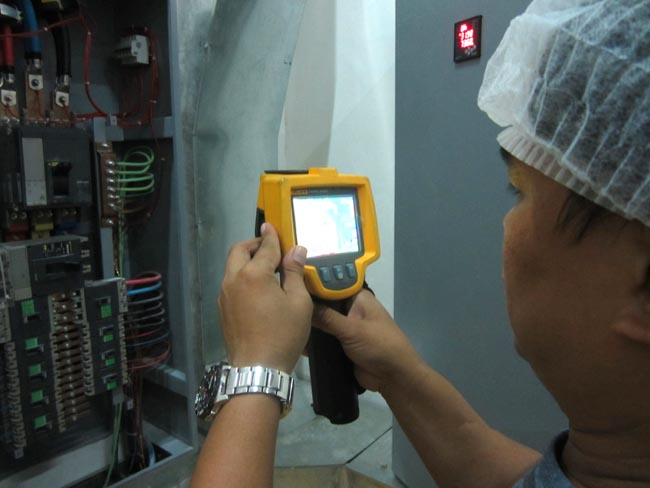 Fabrication
T & D Power System Corporation had its own facility that can design and fabricate electrical panel boards, cable trays and other electrical boxes for its own on-going projects.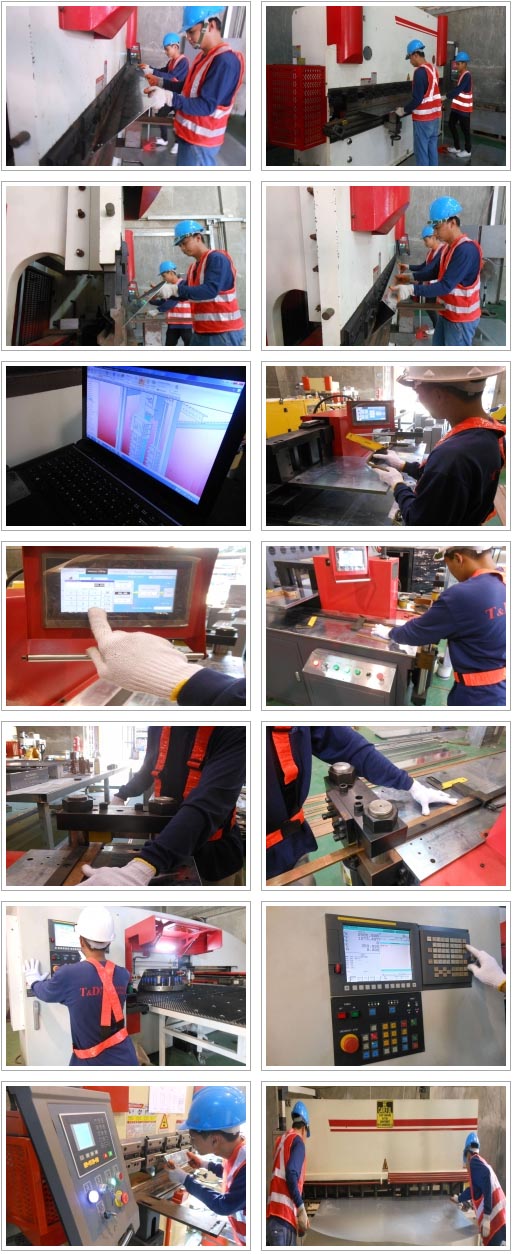 Services
T & D Power Systems Corporation offers services like design, consultation, installation, testing, commissioning and servicing of the following works for commercial and industrial plants, power utilities and related customers:
General Power and Lighting Systems
Process and Instrumentation Systems
Substation Construction
Programmable Logic Controller
Power Generating equipment and Controls
Transmission and Distribution Systems
AC Motors and Controls for all machinery and equipment
Power Transformers and Distribution Transformers
High and Low Voltage Switch gears
Motor Control Centers
Circuit Breaker Panel Boards
Cable Trays and Wire ways
T & D Power Systems Corporation also offers its specialized services in the following:
Installation and commissioning of high voltage power substation facilities, transmission and distribution systems.
Preventive maintenance, testing and repair services for high and low voltage substation facilities. These tests includes but not limited to standard transformer tests like Transformer Turn Ratio (TTR), Oil Dielectric Breakdown Voltage (DBV), Insulation Resistance and Winding Resistance Tests. We can also provide deeper analysis testing methods like Insulation Power Factor, High Potential Leakage Current, Oil Quality and Dissolve Gas Analysis (DGA) Testing procedures. We also offer power system protection and coordination testing and studies. T & D Power Systems Corporation is also capable of offering Oil Reclamation service with the use of Oil Filtration Plant.
Predictive Maintenance services with the use of top of the line diagnostics test instruments like Infrared Thermal Scanner, Power Quality Monitor, Ultrasonic Tester and the like.
Process Instrumentation and Control Systems with Temperature, Pressure, Flow, Level and other related variables.
Supply of electrical materials, tools, electrical equipment and test instruments.
Mechanical and Civil Engineering construction projects.
Fabrication of Cable Trays and Electrical Panel Boards.
Clients (partial list)
T & D Power Systems Corporation values its clients by performing in adherence to the highest technical safety standards. With our performance, we are able to provide service to some of the top companies in the country:
Cebu Pacific, Clark
Eastern Telecom
GMA Network
JG Summit Petrochemical Corporation
Masuma Food Industry
Ministop
One Global Place, Fort Bonifacio
Raffles Bldg, Ortigas
Robinsons Retail Group
Robinsons Handyman, Inc.
Robinsons Supermarket, Inc.
Robinsons Department Store
Robinsons Land Corporation
Universal Robina Corporation
University of the Philippines
San Miguel Corp. Manila Glass
Siemens Inc.
Partners (partial list)
And T & D Power Systems Corporation has been able be serve its valued clients because of the support of our trusted suppliers:
Phelps Dodge Philippines
American Wire
Schneider Electric
Switch Gear Philippines Inc.
Hilti Philippines
Elescom – Katipunan QC
Jhazbel Trading
Oriental Construction – Manila
T'sys Industrial Controls
Zenith Electrical
Contact Us
T & D Power Systems Corporation
Address: #35 Josefina Subdivision, Mambugan, Sumulong Highway, Antipolo City
Phone: (02) 645-8449 | 682-2220
Mobile: 0995 452 6736
Fax: (02) 682-2220
E-mail: td.power@yahoo.com | rolireyes.tdpowersystemscorp@gmail.com
Find us on Google Maps
sponsored links
SIMILAR COMPANIES/PRODUCTS/SERVICES
Terms of Use/Privacy Policy Advertise Buy me coffee