Sysmex is a global market leader in the development and implementation of clinical diagnostic and health IT products and services for laboratories, hospitals and healthcare organizations.
We deliver total solutions in the field of clinical laboratory testing, including hematology, hemostasis, urinalysis, clinical chemistry, immunoassay system, flow cytometry and life science. Supplying products and services to customers in more than 160 countries, Sysmex is one of the market leaders in hematology and coagulation instrumentation worldwide.
Sysmex Philippines is a representative branch office of Sysmex Asia Pacific Pte Ltd., the Asia Pacific regional headquarters of Sysmex Corporation.
Established in 2000, Sysmex Philippines markets a comprehensive range of state-of-art clinical diagnostic technology and health IT solutions and provides relevant support services through its sole distributor, Zafire Distributors Inc. with five offices nationwide. Our representative office in Manila assists our distributor in their sales and support activities.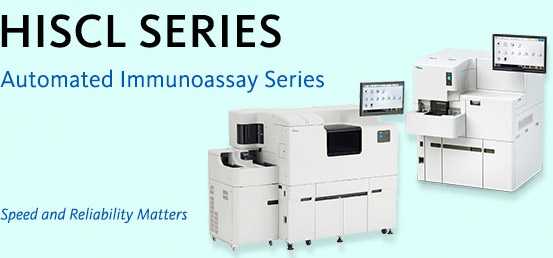 Products
In Asia Pacific, Sysmex is a market leader in the delivery and implementation of clinical IVD and health IT products and services for clinical laboratories, hospitals and healthcare organizations. Its products and solutions continuously help improve patient clinical services and efficiency advances resulting in cost savings, which in turn translate to the delivery of better patient care.
Services
The Sysmex team have extensive and proven experience and a diverse skill-set within the areas of healthcare, medical laboratory science, IT systems development and project management. This empowers us to be able to tailor our services to meet the needs of any healthcare organization.
Our people understand what our customers do and what our customers want. This strong customer focus enables us to effectively assist with product support, training and strategic planning, together with offering a vision for the future through consultancy and project management services.
SNCS
Technical Support
Consultancy
Product Training
Project Management
Solutions
At Sysmex, we offer solutions based on core competencies and innovative strengths in diagnostic systems, technologies and knowledge processing. We provide laboratories in the healthcare market with the tools, service and support needed to meet the challenges of increasing demands and decreasing resources in the clinical diagnostic field. We develop, sell and support high quality and reliable laboratory testing equipment. We provide hematology, coagulation and urinalysis analyzers, together with our own middleware system for innovative laboratory solutions. We are committed to use our experience, automation know-how, creativity and scientific knowledge to shape the future of healthcare.
Hematology Systemization
Urinalysis Modular System
Total Laboratory Automation
IT Solutions
Contact Us
Sysmex Philippines
Address: 30th Floor MDC 100 Bldg, E. Rodriguez Jr. Avenue corner Eastwood Avenue, Bagumbayan, Quezon city
Phone: (+63) 2 621 2460
Fax: (+63) 2 621 2432
E-mail: sysmex@sysmex.com.ph
Find us on Google Maps
sponsored links
SIMILAR COMPANIES/PRODUCTS/SERVICES
Terms of Use/Privacy Policy Advertise Buy me coffee