1. About Us
With growing concerns over the effects of global climate change in the Philippines highlighted by the brutal onslaughts of typhoons "Ondoy" and "Pepeng", the founders, who are also environmentalists, established Sunelec Photovoltaic Solutions Incorporated in 2011 as a vehicle to pursue the mainstream utilization of eco-friendly solar photovoltaic "PV" products in the Philippines.
In 2012, Sunelec Photovoltaic Solutions Inc. gained its accreditation from Bernt Lorentz GmbH & Co. KG as authorized distributor for its solar powered water pump systems. Today, with a focus towards these pump systems, Sunelec aims to harness the power of the sun to pump water, whether for drinking, irrigation, or leisure, without relying on the grid.

PUMP WATER WITH SOLAR ENERGY
70% of global water use is by the agricultural sector, a pillar for national food security.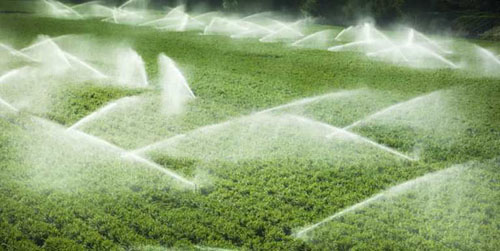 Most farmers are still using fossil-fuel driven engine pumps to irrigate their farms.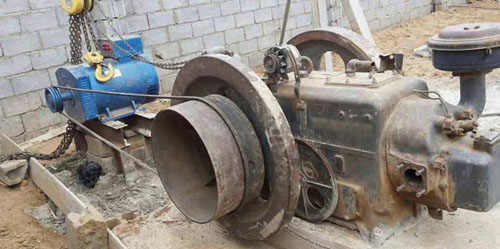 Using engine pumps and fossil fuels means...
Costly operations

You pay for fuel every time you need to run your pump. In a few months, you have paid more money for fuel than for buying your pump.

Difficult maintenance

They need periodic maintenance to be done by technicians, who are often hard to come by in agricultural / remote regions.

Contributing to Climate Change

As they constantly emit smoke, they contribute to climate change, which is the culprit to the new breed of typhoons we experience in modern day.
Lorentz Solar Pumps is the latest revolution in irrigation technology, clearly outperforming old solutions for water pumping.
Watch these videos to see what Lorentz Solar Pumps can do for you.
Why Lorentz?
There are other "solar pumps" in the market... Why should I choose Lorentz?
STANDARDS
Lorentz is a German company which operates with strict compliance to ISO standards not only for production, but also for their company management.
EXPERIENCE
Lorentz has been in the business for more than 20 years, and has gained plenty of experience in the solar pumping industry.
FOCUS
Lorentz, unlike other companies, is focused on solar pumping, keeping this industry always in mind as they develop new improvements and solutions.
ENGINEERING
Lorentz uses a proprietary solar pump design software called COMPASS with advanced algorithm to recommend the best system per requirement.
Accurate system forecast

We provide hourly, daily and monthly system output forecast with seasonal variation, helping you manage your water requirements.

NASA Meteorological Data

COMPASS uses data from NASA Langley Research Center, allowing the software to forecast system output very accurately.

Detailed report

COMPASS generated proposals provide diagrams, datasheets, guides and other materials that will help you explore this technology.
QUALITY
Lorentz uses only the best components for their products, allowing safe operation in the harshest environments - water, heat, dirt.
WIRELESS
Lorentz has developed wireless solutions to monitor and manage solar pump systems in remote regions from the comfort of your office.
Lorentz' pumpSCANNER app allows you to manage and monitor your system via Bluetooth of any android device.

If you want to do this remotely, you can use Lorentz' pumpMANAGER to manage and monitor through the internet.
INTERNATIONAL
Lorentz professionally operates in over 130 countries worldwide, using their wide knowledge base to develop truly world-class products.

sponsored links
SIMILAR COMPANIES/PRODUCTS/SERVICES
Terms of Use/Privacy Policy Advertise Buy me coffee