In January 1989, Steel Centre Philippines Inc. (SCPI) began commercial operations.
Starting with fabricating and erecting steel structures to various industries in the country, this group of dynamic steel traders made a commitment to offer better products and services to local and international structural steel consumers. The highly competitive construction environment has allowed SCPI to advance further in a span of more than two decades - today's specialist in steel fabrication & erection and leader in custom-made steel structures.
Focused on its expertise in the design, fabrication and erection of steel structures, SCPI also provides strategic advice to its customers during the crucial planning stages of the project. This has earned for SCPI a good reputation in the construction industry for successful completion of complex and specialized fabricated steel structures that always pass strict quality standards.
Today, SCPI continues its impressive growth and strong presence in the Philippine Construction Industry as a class "AA" fabricator. Its strength lies in its people, a dedicated group of professionals and workers with extensive experience and proven expertise, committed to the Company's mission of market leadership and consistent quality.
GENERAL INFORMATION
Total Land Area: 15,000 sqm Fabrication Shop: 10,000 sqm Office Building: 600 sqm Non-Covered Area: 6,500 sqm Production Capacity: 800 to 1200 metric tons a month Number of Employees: 45 Engineers, 2 Architects, 50 Office Staff, 300 Shop Workers, 235 Site Workers
Safety Certificate & Assurance
Steel Centre Phils., Inc. applies safety engineering practices, intended to minimize the risks of operational hazards.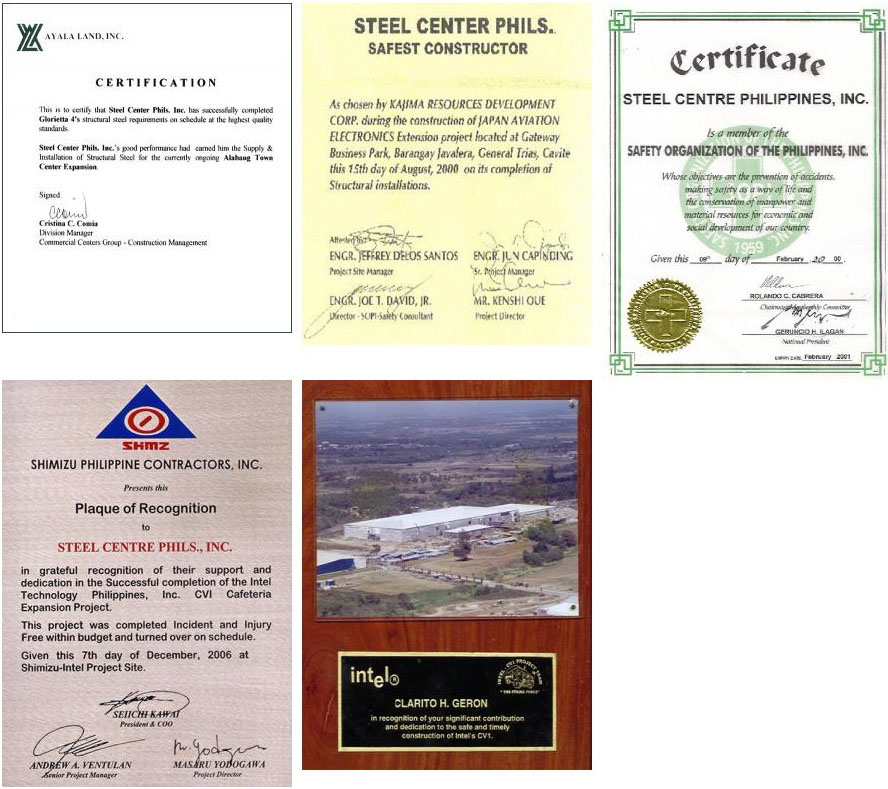 Facilities
Located at A. Rodriguez Ave., Barrio. Manggahan, Pasig City, our open yard has an area of 6,500 sqm, covered fabrication shop has an area of 10,000 sqm, our facilities also include a 600 sqm office building, stock yard and delivery area.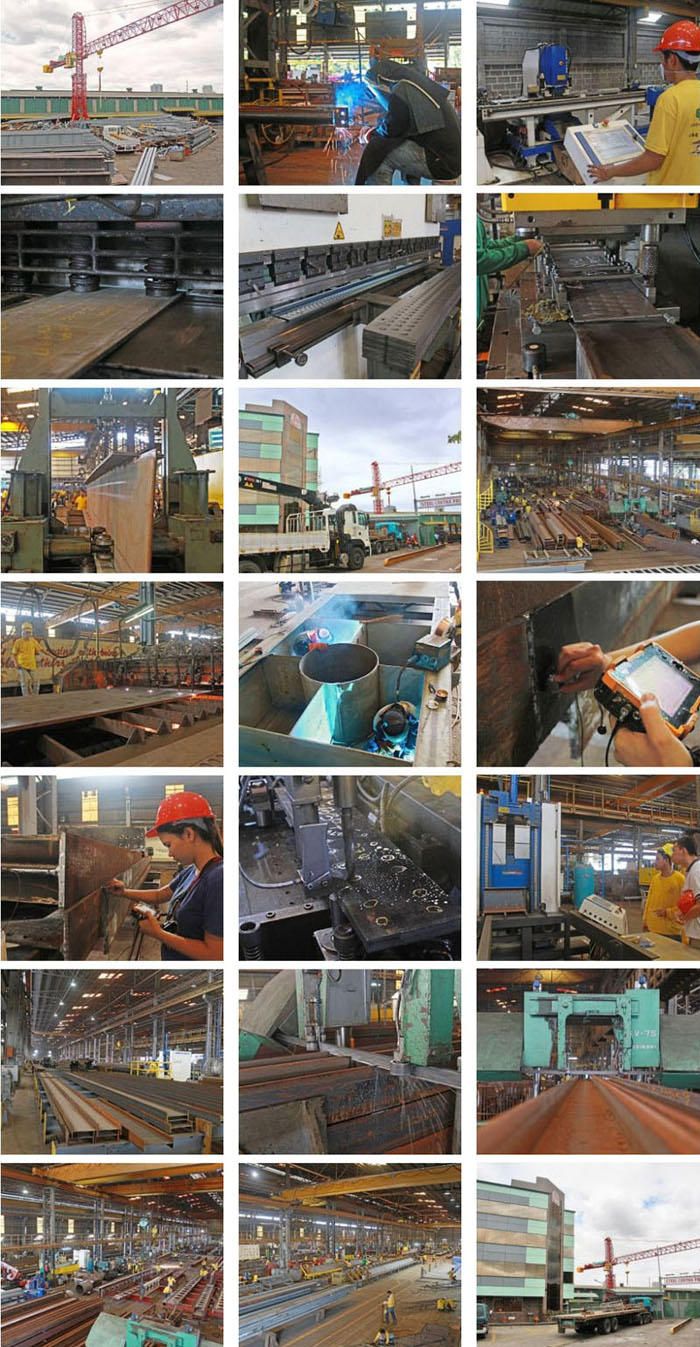 sponsored links
back to business directory home page