Steamatic Restoration and Cleaning is a thriving franchise system operating in 20 countries with over 160 franchise territories worldwide. Over the past half-century, its franchisees have pioneered the science of carpet cleaning, duct cleaning and restoration of residential and commercial property. Steamatic continues to introduce innovations in equipment, technology and most of all, customer service. There is no greater authority in the cleaning and restoration business.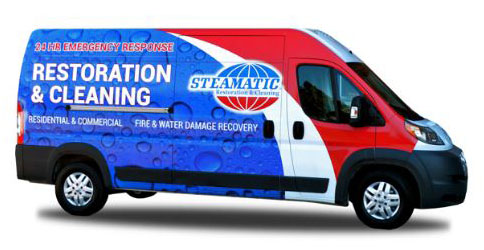 Why choose Steamatic?
As a pioneer in the industry for over 50 years, we offer a level of experience, professionalism and value that is unparalleled among restoration and cleaning companies. You simply will not find a partner who delivers more high-quality professional solutions to your restoration and cleaning challenges.
Emergency Response, 24/7
Because emergencies can happen at any time, Steamatic is available 24/7/365. We offer unparalleled rapid response capabilities. Our call center personnel are trained to respond calmly and efficiently to gather critical information on your loss.
Complete Restoration Services
In addition to fire, water and mold remediation services, Steamatic also offers expertise in structure cleaning, electronics restoration, odor control, corrosion control and contents and document restoration.
Pack-Out or On-Location Service
Our resources allow us to offer customers the flexibility of restoring their belongings onsite, or at a secure Steamatic facility. Capabilities include inventory, packing, transportation and property storage.
National Capabilities
Steamatic locations are not just dots on the world map. We offer unparalleled rapid response capabilities to assist worldwide with large loss recovery from any type of disaster – with global mobilization capability. Not only is Steamatic a first responder, the entire Steamatic network offers support to be ready with a moment's notice.
Our Quality Assurance Commitment
No matter where you go within the Steamatic service area, you can count on the same high standards of customer service, attention to detail, uncompromising professionalism and fair pricing. All of which is why Steamatic is the most trusted name in restoration and cleaning.
TRAINING
At Steamatic we set the highest standards for technician training and certification. Steamatic, Inc. is an approved IICRC Training School for fire damage, water damage, carpet cleaning and mold remediation.
As an insurance provider, when you deal with Steamatic franchisees and technicians, you are dealing with true professionals, certified in every area of disaster restoration. We maintain only the highest standards for training and certification.
New Steamatic franchisees are required to complete a two-week on-site training program to help them understand and implement the Steamatic processes, systems, equipment and products. Technicians receive classroom and hands-on participation in:
IICRC Certifications for carpet, fire and water damage services.
Residential, Commercial and Insurance restoration services.
Water damage inspection and drying
Fire damage inspection and restoration
Microbial remediation
Cleaning of residential and commercial HVAC systems
Job safety and chemical usage
Basic services of carpet, drapery, and air duct cleaning.
Services
Restoration Services
Steamatic has been a pioneer in the restoration field for decades, at the forefront of both innovation and service. When all you want is to get things back to normal you need the professionalism, experience and fair pricing only Steamatic can offer.
Fire & Smoke Restoration
Residential and Commercial Service

Steamatic provides recovery services for both residential and commercial customers. Our goals, for your home or business, are eliminating stress and reducing interruption.

Dehumidification and Drying

The drying professionals at Steamatic remove water and stabilize the environment.

Pack Out or On-Site Cleaning

Depending on the extent of damage contents can be cleaned on-site or removed for processing at the secure Steamatic facility.
Water Damage Restoration
Every year one in five homes will experience water damage to a certain degree. Commercial, industrial, and retail buildings are damaged nearly as often. Water causes damage quickly, often on contact, and must be addressed immediately to mitigate destructive results.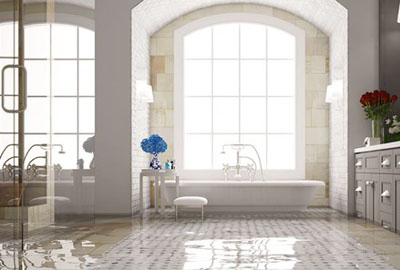 Hiring a professional structural drying company can turn a devastating loss into a minor inconvenience. Steamatic Restoration & Cleaning technicians hold IICRC certifications and are trained to minimize water damage as quickly as possible.
Mold Remediation
When moisture is present, molds can grow on virtually any substance and people are more susceptible to the health effects of microbial growth when it is contained in an indoor environment. Prompt attention to water damage or visible mold can often keep a minor problem from becoming major and can help guard against health issues and property damage. From containment to content cleaning, to environment stabilization, you can trust Steamatic to provide a comprehensive solution to any mold issues.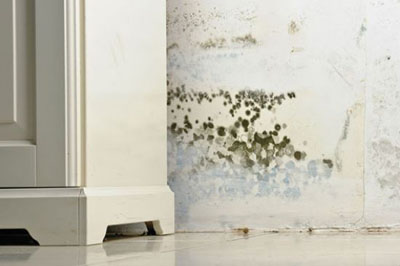 Initial Inspection and Scope – Steamatic technicians have the experience and tools to determine the scope of the damage and provide accurate assessments as well as action plans for removal.
Superior Equipment and Experience – We use only the highest quality HEPA filtration equipment to remediate microbial contamination.
Content Recovery
Following a loss event, Steamatic can immediately secure your residence or facility. Depending on the extent of the damage to the structure, contents can be cleaned on-location or removed to a secure facility. During property restoration we offer property storage and complete inventory services.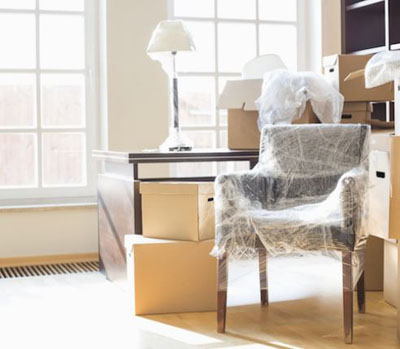 Electronics Restoration
The aggressive effects of smoke, soot, moisture and other contaminates can be devastating to your electronic devices if proper professional action is not taken. Elevated moisture levels can be highly destructive to electronic equipment without direct water damage. Quick response is imperative to returning electronics, magnetic and optical media and hard drives to a pre-loss condition.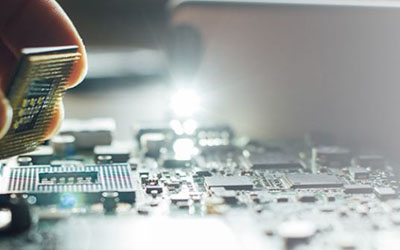 Art & Document Recovery
Art Restoration

Steamatic can provide complete art and fine collectibles restoration.

Paintings Conservation: Conservation of works of art on paper, canvas, photography, textiles and murals.
Furniture and Decorative Objects Conservation: Includes rare books, sculpture, frames and gilded objects, antiques and fine furniture.
Transportation and Installation Services
Disaster Response Services

Document Recovery Services

Books, valuable papers, photos, and other important documents are not usually a total loss following fire or water damage. Steamatic is a leader in critical document recovery service and provides true vacuum freeze-drying, fumigation, deodorization and reproduction services. Our regionally located freeze-dry chambers can restore and preserve everything from medical records to historical documents and bound volumes.
Wind, Hurricane, & Tornado
Recent weather events have resulted in more frequent and increasingly severe wind catastrophes across the nation. Entire communities have been devastated by high winds and severe storm systems that strike with very little, if any, warning. Steamatic provides comprehensive wind damage, water damage, and restoration services and partners with major insurers to be among the first responders on scene.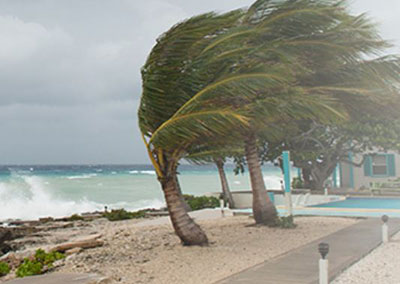 Cleaning Services
Commercial Cleaning Services
The Steamatic name is famous in commercial cleaning for one reason: uncompromising service. We've been providing commercial clients money-saving and asset-protecting services for over five decades. We are committed to offering customers the most innovative equipment and distinctive services in the industry.
HVAC & Air Duct Cleaning

Do you know what's circulating in your building's air? An HVAC system is the heart of the facility, providing indoor air quality and climate control for the comfort of your employees, guests and tenants. The same dirt, pollen and contaminants deposited in your carpet can also be collected and circulated in the air system.

Carpet & Area Rug Cleaning

Tracked in dirt and soil can become embedded in carpet and upholstery fibers leading to dark spots and traffic patterns. In commercial environments this can lead to rapid asset depreciation. That's where Steamatic professional cleaning can make a difference.

No Harsh Chemicals. Just Results

The professionals at Steamatic use hot-water extraction system for cleaning. This world renowned system utilizes super-heated water and powerful vacuums to remove dirt and particles all the way to the base of the carpet fibers.

A Commitment To Clean

With our expertise in commercial cleaning we pay particular attention to high profile and high traffic areas and cleaning is not complete until ALL accessible areas are totally cleaned.

Convenient After-Hours Service

For your convenience, and to minimize business interruption, Steamatic offers after-hours cleaning options.

Warranty Compliant

The Steamatic hot-water extraction method of cleaning is recommended by most major carpet manufacturers for optimal care while maintaining your warranty.

Commercial Maintenance Programs

Every day, with every step, dirt and bacteria are introduced to carpet and flooring. It's important that floors and furniture be cleaned on a regular basis. Steamatic can assist you with a scheduled maintenance program.

Furniture Cleaning

Next to your carpet, your furniture gets the toughest workout. Ground-in dirt, spills, odors, and dust can make the upholstery look dull and aged. Professional cleaning by Steamatic can breathe new life into your furnishings.

Technology

The same hot-water extraction cleaning system that works so well on carpet can be used with phenomenal results on durable fabric upholstery.

Convenience

Your furniture and draperies can be cleaned in place without being removed from your business. Steamatic recommends professional cleaning every six months to extend the life of your furnishings.

Care for Delicate Fabrics

Some delicate fabrics may require professional cleaning to be performed at the Steamatic facility. These items can be picked up and delivered back to you within a few days.

Hard Surface Cleaning

Most properties have multiple flooring materials such as marble, ceramic tile and hardwood. Just like carpet, tile and grout, stone and hardwood flooring can show embedded dirt and traffic patterns that require professional cleaning to remove. Steamatic provides cleaning of multiple hard surfaces with state-of-the-art equipment and cleaning products.

Bathroom Floor & Counter Top Cleaning

Public restroom floors are one of the greatest traffic areas, and unfortunately, most contaminated places in any commercial building. Regular professional cleaning can mitigate harmful stain and bacteria build-up.
Residential Cleaning Services
HVAC & Air Duct Cleaning

The everyday health of your home starts in your air ducts.

The same dirt, pollen and contaminants deposited in your carpet can also be collected and distributed by your home's HVAC mechanical system. Removing these health hazards at the source can improve your family's health and increase the efficiency of your system, saving you money and maintenance.

Carpet & Area Rug Cleaning

Also falling victim to dirt and contaminates are oriental and area rugs. Steamatic will inspect your rug to determine whether it can be cleaned onsite or if it should be picked up and cleaned at the Steamatic facility.

Every day, with every step, dirt and bacteria are introduced to carpet and flooring. Tracked in dirt and soil can become embedded in carpet fibers leading to dark spots and traffic patterns. That's where Steamatic's professional cleaning can make a difference.

Furniture Cleaning

Next to your carpet, your furniture gets the toughest workout. Ground-in dirt, spills, odors, pet dander and dust can make the upholstery look dull and aged. Professional cleaning by Steamatic can breathe new life into your furnishings.

Dryer Vent Cleaning

Dryer vent exhaust systems accumulate dust, lint, and other contaminants that can create serious fire hazards. Are you taking the necessary precautions to keep your home or facility safe and efficient?

Steamatic's technicians use the latest technology and equipment to clean your dryer vent system. The benefits of exhaust system cleaning:

Helps prevent fires caused by lint/debris buildup
Improves system performance and saves energy
Extends the life of your equipment

Hard Surface Cleaning

Tile & Grout Cleaning

Most modern homes feature multiple flooring materials such as marble and ceramic tile. Just like carpet, tile and grout can show embedded dirt and traffic patterns that require professional cleaning to remove.

Shower & Counter Top Cleaning

Shower and counter top surfaces are among the most used in every household, which means any number of stains and bacteria may build up over time. Professional cleaning can mitigate harmful build-up.

Hardwood Floor Cleaning

As hardwood becomes an increasingly popular choice for floor covering, we have developed the solutions to clean and maintain hardwoods, keeping them looking like new, longer.
Frequently Asked Questions
GENERAL
ARE STEAMATIC PRODUCTS SAFE FOR MY KIDS AND PETS?
Products typically used in our cleaning processes are applied and rinsed or neutralized as the final step of the process leaving surfaces residue free.
CARPET CLEANING
WHY DO I NEED PROTECTANT ON MY CARPETS?
Factory applied soil resistant products wear off due to traffic. It is recommended to have these products reapplied after the cleaning process to retain the protection from water and oil based stains.
HOW DO YOU REMOVE PET URINE ODOR FROM CARPETS?
This can be a very involved process depending on the amount and time the pet urine has effected the carpet. Not only is the carpet effected the carpet padding is as well, we utilize special treatment and procedures to remove the odor and residues. Our online professionals can provide you with additional information.
WILL MY CARPETS RE-SOIL QUICKLY AFTER THE CLEANING IS FINISHED?
No, are process includes using an extraction rinse to neutralize cleaning products.
HOW LONG WILL IT TAKE FOR MY CARPET TO DRY COMPLETELY?
With our hot water extraction process carpets will only be left damp, complete drying is usually 4 to 6 hours.
HOW OFTEN SHOULD I HAVE MY CARPETS CLEANED?
Depending on the amount of traffic and occupants, for example residential carpets with normal soil should be cleaned annually and heavily used traffic areas every 6 months.
SHOULD I VACUUM BEFORE YOU ARRIVE?
Our carpet cleaning process includes pre vacuuming as the first step in dry soil removal before pre-treatment and hot water extraction.
WHAT TYPE OF CHEMICALS DOES STEAMATIC USE?
Steamatic utilizes a number of our own patented products as well as state of the art industry products depending on the particular soil or stain.
CAN OTHER CARPET CLEANING METHODS ACTUALLY HURT MY CARPETS?
If the proper chemical or process is not used depending on the type of fiber some carpets can be damages, i.e. Wool.
AREA AND ORIENTAL RUG CLEANING
IS STEAMATIC' S CLEANING PROCESS SAFE FOR MY RUGS?
Yes, special products and cleaning techniques designed for the delicate natural fibers are used on area rugs.
WHY SHOULD I HAVE MY AREA AND ORIENTAL RUGS CLEANED?
Soil acts like an abrasive if left in the carpet fiber will cause wear and soil can also create bacteria and odors.
WATER DAMAGE RESTORATION
HOW LONG WILL IT TAKE MY PROPERTY TO DRY?
There are several factors the will determine the length of time needed to dry your property, what materials are wet, how long have they been wet how much of the area is wet. Our professional's will complete an assessment to locate any potentially affected areas and develop a precise drying plan to have your property dry as soon as possible.
HOW DO I KNOW WHEN MY PROPERTY IS COMPLETELY DRY?
A dry standard goal is established in an unaffected area of wet materials. Monitoring will be documented on a daily basis to determine when materials have reached drying goals.
MY WOOD FLOORS ARE WET AND BUCKLING. WILL THEY HAVE TO BE REPLACED?
Due to advanced technology and equipment solid wood flooring can be successfully dried in several cases.
WHAT ABOUT MY WET FURNITURE?
Depending on the amount of time and type of fabrics, some furnishings can be successfully dried, your Steamatic professional can assess the damage and let you know what can be done.
WHAT'S THAT SMELL?
Depending on the wet materials and normal soiling water will cause odors, this can usually be eliminated when dried and cleaned.
MY CEILINGS ARE WET, WHAT NEEDS TO BE DONE?
Depending on the contamination level of the water intrusion, most ceilings can be dried as long as the material has not expanded or released from the structural supports. Your Steamatic professional will provide a close inspection and advise you what can be done.
SHOULD I OPEN THE WINDOWS TO HELP THE DRYING PROCESS?
Not unless your Steamatic professional indicates the outside air is warm and dry enough to assist in drying.
CAN MY CARPET BE RESTORED, OR WILL IT HAVE TO BE REPLACED?
Depending on the contamination level of the water intrusion carpets can be dried a cleaned, your Steamatic professional will provide a close inspection and advise.
WHAT WILL YOU DO WITH MY AREA RUGS?
These rugs will need to be removed an taken to Steamatic facilities where they will be dried and inspected.
WHY ARE AIR MOVERS AND DEHUMIDIFIERS USED?
This equipment will evaporate the moisture bound in the building materials, and the dehumidification equipment will remove the excess moisture from the air.
FIRE & SMOKE DAMAGE RESTORATION
HOW LONG WILL THE RESTORATION PROCESS TAKE?
This will vary depending on the amount of soot contamination and severity, your Steamatic professional can give you a better idea after their assessment.
CAN I CLEAN ANY OF IT MYSELF?
You may want to clean some specific delicate personal items, however our special formulated cleaning products are designed to remove the soot and odor unlike over the counter products you could purchase.
ARE THERE ANY SAFETY CONCERNS?
The residues from a fire, soot and smoke from burned materials could be hazardous.
CAN I TURN ON MY HEATING AND AIR CONDITIONING UNIT?
It is best not to turn on the HVAC, however if heating or cooling is needed, it is best to change your system filter before turning on the system.
DO I NEED TO MOVE OUT DURING THIS PROCESS?
This will depend on the amount and degree of damage, the structure may not be livable, you would need to discuss with your insurance carrier for additional living arrangements.
WILL I NEED TO FIND MY OWN GENERAL CONTRACTORS?
You can make that decision. However, your insurance carrier can usually recommend qualified contractors. We typically work with several insurance carriers and can provide you with a list of our references.
DO MY BELONGINGS NEED TO BE MOVED AWAY FROM THE PREMISES?
This will depend on the severity of the structural damage, in some instances we can move contents to other areas of your home.
WILL I HAVE ACCESS TO MY BELONGINGS IF YOU STORE THEM FOR ME?
Yes we would ask for enough time to schedule for one of our representatives to meet with you at our facilities.
WHAT ABOUT SPECIAL ITEMS? ARTWORK, CHINA, HEIRLOOMS, ETC.
Our personnel are trained and certified to handle certain delicate items, however special artwork, etc. may need to be restored by a third party art conservator.
MOLD
WHAT IS MOLD?
Mold is a natural occurring organism in our environment, however certain types an amounts growing inside our homes can be detrimental to our health.
HOW BIG OF A PROBLEM IS IT?
It depends on the individual's health can cause allergic reactions and worse, and if not remediated can cause damage to building materials especially wood and paper.
WHAT DOES MOLD NEED IN ORDER TO GROW?
An organic food source, wood, paper and most importantly moisture.
HOW CAN I TELL IF I HAVE MOLD?
If not visible usually the musty or earthy smell, if this is the case a professional indoor air quality professional can be contacted to provide an assessment.
WHAT CAN I DO TO PREVENT THE GROWTH OF MOLD IN MY HOUSE?
Keep all areas dry, and if water intrusion happened dry quickly.
WHEN DOES MOLD NEED TO BE HANDLED BY A PROFESSIONAL?
Usually when substantial amounts are visible, the EPA has information for individuals available on their website, some states have special licensing requirements for remediation professionals.
HOW DO YOU IDENTIFY THE MOLD BY TYPE?
This would need to be determined by an indoor environmental professional.
DO I NEED TO MOVE OUT WHILE YOU ARE CLEANING UP THE MOLD?
Depending on the amount in most cases the affected areas are contained off and may not be necessary to move out.
HVAC AIR DUCT CLEANING
IS AIR DUCT CLEANING EXPENSIVE?
We will typically need to know the size of your home and number of diffusers and HVAC units.
HOW LONG WILL IT TAKE TO HAVE MY AIR DUCTS CLEANED?
Depending on the size and number of HVAC units and diffusers, usually less than a day.
HOW OFTEN DO I NEED TO HAVE MY AIR DUCTS CLEANED?
According to the National Air Duct Cleaning Association inspect every 2 years and clean if visible buildup of dirt and debris is evident and inspect and clean the coil every year.
DO I NEED TO DO ANYTHING PRIOR TO THE TECHNICIAN ARRIVING TO PREPARE?
Remove any fragile items from furnishing in areas the item must be moved to access the diffuser.
CAN I BE HOME WHILE THE CLEANING IS PERFORMED?
Yes.
WHY SHOULD I INVEST IN HAVING THIS DONE?
Cleaning can provide a better indoor air environment as well as allowing your HVAC equipment to run more efficiently.
CONTENT CLEANING
WILL INSURANCE PAY FOR THIS OR IS IT OUT OF POCKET?
This will depend on if you have insurance coverage for your contents, contact your insurance carrier for this information.
Contact Us
Steamatic Philippines
Address: Ziebart House, 2nd Floor, 2226 Chino Roces Ave, Makati 1231
Phone: 632-818-2910
Find us on Google Maps
sponsored links
SIMILAR COMPANIES/PRODUCTS/SERVICES
Terms of Use/Privacy Policy Advertise Buy me coffee