Southtech Steel Manufacturing Corporation, a local rack fabricator and distributor of imported racking system introduced to the market in April 2012, has set a high standard of delivery when it comes to the production of quality racking systems and customized racks. The continuously increasing demand for a trusted steel manufacturer and storage racks fabricator in the country has put Southtech Steel in the forefront of the local rack fabrication industry. Situated at the heart of Carmona, Cavite, Southtech Steel guarantees both accessibility and security. We take pride in our outstanding quality of products; and our specialized, efficient and responsive staff who will facilitate your needs even after sales. Our long range of products includes Selective Racking System, Drive-in Racks, Cantilever Racks and Long Span Racks. We also provide Rack Supported Mezzanine, Slotted Shelving, Gondola Shelving and Steel Structures. From heavy-duty racking systems to medium and light racking systems, we have it for you.
Products
Heavy Duty Racking Systems
Heavy duty racking systems are ideal for storing large and heavy items. Whether you are in need of standard racking systems such as tire racking systems or looking for a durable customized racking system, our heavy duty racking systems can accommodate your storage needs. Under our heavy duty racking systems, we offer selective racking systems, tire racking systems, drive-in racking systems, cantilever racking systems, rack supported mezzanines, knockdown mezzanines, and customized racking systems.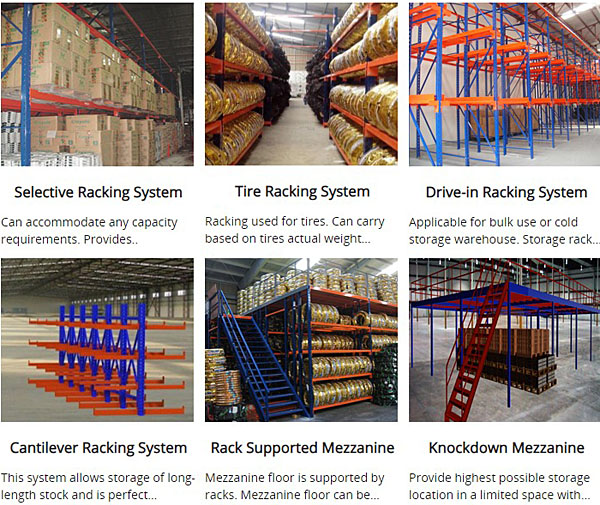 Medium / Light Duty Racking Systems
If you are looking to store bulky but light or medium weight goods and/or products, our medium-light duty racking systems would be great for your needs. Our product range includes standard-sized light or medium racking systems of relevant sizes and durable components. In addition to that, we also do customized racking systems for non-standard storage requirements. Some of the medium racking systems and light racking systems we have our longsan racking systems and slotted shelving.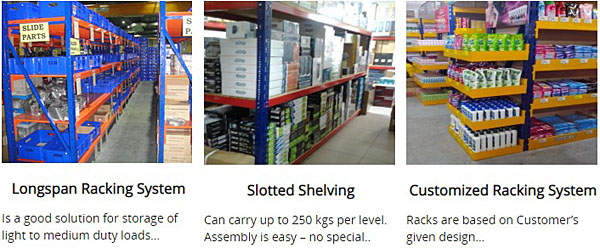 Rack Accessories
Already have your racking systems? Now is the time to upgrade it and make it even more durable with our high-quality rack accessories! We have rack accessories for any kind of racking systems, rack supported mezzanines, and steel shelvings. From shoe shelves, shoe self brackets, and column protectors to upright barriers and pallet support bars, we have what it takes to take your racking systems to the next level!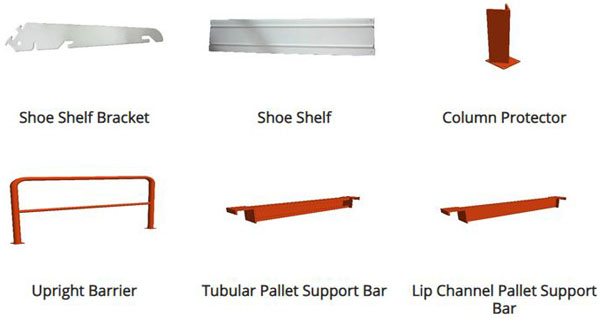 Rack Components
As your trusted rack fabricator, we've taken the liberty to show you everything you need to know about your racking systems. Check out the rack components we've enumerated and labeled for you. Just remember, whatever rack components and accessories you need, we have it here!
Upright Frame
Upright Column
Brace
Base Plate
Load Beam
Load Beam Connector
Drop -in Crossbar
Plywood with Crossbar
Steel Deck
Row Spacer
Column Protector
Upright Frame Protector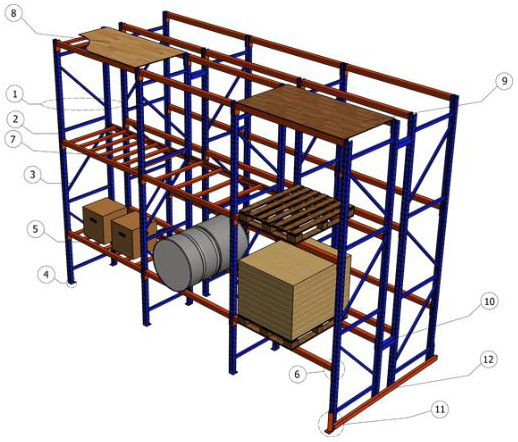 Other Products & Services
Besides providing storage racking systems and being a master in steel structures, we here at Southtech Steel also offer other products and services such as:
Shearing and Bending of Steel Plates up to 6mm thickness
Dismantling, Relocation and Re-Installation of Storage Racking System
Repair / Retrofitting of Storage Racking System
Fabrication of Miscellaneous Steel Structures
Powdercoating Services
Contact Us
Southtech Steel Manufacturing Corporation
Main Office: Unit 2106 Entrata Tower 1 Condominium 2609 Civic Drive, Filinvest City Alabang, Muntinlupa City
Plant Address: Bldg D-1 Granville Industrial Complex, Governor's Drive, Brgy. Bancal, Carmona, Cavite City, 4116 Philippines
Phone: (046) 413-0108 / (0932) 859-8428
Mobile: (0932) 859-8331 / (0917) 802-7111 / (0917) 802-7116 / (0917) 728-3159
E-mail: southtechsmc@yahoo.com / info@southtechsteelrack.com
Find us on Google Maps
sponsored links
SIMILAR COMPANIES/PRODUCTS/SERVICES
Terms of Use/Privacy Policy Advertise Buy me coffee