Leading specialist in next generation renewables
SMEC and Surbana Jurong Group's partnership provides a talent pool of 16,000 people across 120 offices in more than 40 countries throughout Asia, Australasia, Africa, the UK, Middle East and the Americas.
SMEC provides consulting and advisory expertise across urban development, infrastructure and management services industries. Working alongside our parent and sister companies, we provide specialist expertise for complex projects worldwide, either independently or as combined entities.
SMEC is now a leading provider in engineering services for solar farms across Australia with over 6,000 Megawatts of new generation projects in development, design, construction and early operation.
About Surbana Jurong
As Asia's consultancy powerhouse for urbanisation, industrial and infrastructure developments, Surbana Jurong has a distinguished track record in shaping Singapore's landscape over the last 50 years. Delivering urban, infrastructure and engineering solutions to support sustainable social and economic growth for their global clients, Surbana Jurong has received over 600 international and local awards and understands what it takes to anticipate and exceed clients' expectations.
In August 2016, Surbana Jurong acquired SMEC Group for its complementary engineering strengths, expertise, talent pool and long-standing history of projects both in Australia and internationally.
Our Capabilities
We draw on the skills and experience from across the Surbana Jurong Group to offer enhanced capabilities and reach, delivering a complete value chain of services across Urban Development, Infrastructure and Management Services.
Our professional approach is based on a core service offering, which we have refined to best serve our clients. These services cover the lifecycle of a project; from initial concept, feasibility, planning and design through to construction, commissioning, and operation and maintenance.
Our integrated services actively contribute to national development in some of the world's fastest growing economies and since our formation we have delivered thousands of projects in more than 100 countries.
Infrastructure
We are recognised for delivering service excellence across major infrastructure projects, with experience covering the fields of transport and logistics, water and environment and energy and resources.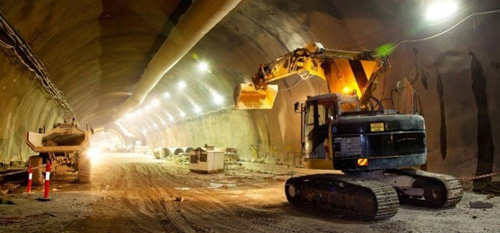 SMEC has a long and proud history of delivering major infrastructure projects worldwide and is recognised for service excellence across the fields of transport and logistics, energy and resources, and water and environment.
Our Infrastructure Capabilities
Water & Environment
Energy & Resources
Transport
Urban Development
We have developed a fully integrated advisory services model to create, plan, deliver and manage urban development projects from concept to completion.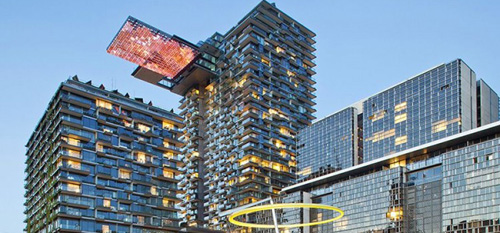 In partnership with Surbana Jurong Group, we deliver a fully integrated advisory services model; creating, planning, delivering and managing urban development projects from concept to completion.
Our Urban Development Capabilities
Building Services
Buildings
Contamination
Geotechnics
Landscape Architecture
Masterplanning
Surveying
Urban Design
Urban Engineering
Urban Planning
Urban Renewal
Management Services
We provide management services for the lifecycle of a project and deliver service excellence across all project types.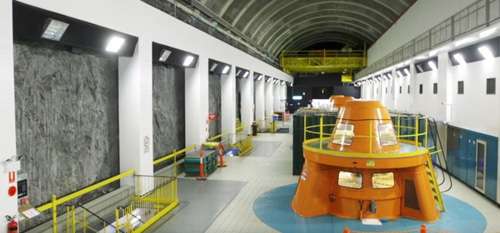 Our Management Services Capabilities
Asset & Integrity Management
BIM
Development Management
Education, Governance & Government Advisory
Facilities Management
Operations & Maintenance
Project Management
Smart Cities
Security
SMEC Philippines
SMEC has operated in the Philippines since 1974, and established a permanent office in Manila in 1993. SMEC's first project in the Philippines was the Australian Aid funded Zamboanga del Sur Development Project in Mindanao. This project comprised the rehabilitation of roads, bridges, water supply and wastewater services.
Since then, SMEC has been involved in a number of significant infrastructure projects throughout the Philippines. Recent projects include:
preparation of all engineering and architecture works for the Manila Clark Railway Project and North South Railway Project, South Line;
detailed design for the proposed 40 ha. New Government Administrative Center in New Clark City;
value engineering design and design services for the NLEX SLEX Connector Road Project;
feasibility study for the proposed power generation and distribution in San Vicente Flagship Tourism Enterprise Zone in Palawan;
feasibility study for the Mangima Hydroelectric Power Project; and
review of detailed engineering design and construction management/supervision for the New Centennial Water Source – Kaliwa Dam Project.
Key Projects
Kabulnan-2 Multi-Purpose Irrigation and Power Project (K2MIPP)
SMEC was engaged by the Government of the Philippines, through the National Economic Development Authority (NEDA) to update and validate the 2007 feasibility study, conducted by the NIA.

This study covers the technical, financial and economic aspects of the project including an environmental study, vulnerability assessments, sustainability plans, institutional analysis and alternative financing schemes.
SMEC also prepared the Value Engineering/Value Analysis (VE/VA) Study which outlined alternative options, associated costs, benefits and risks involved and alternative financing options of various implementation schemes.
Project Overview
The Kabulnan-2 Multipurpose Irrigation and Power Project (K2MIPP), implemented by the National Irrigation Administration (NIA), is a multi-use infrastructure project consisting of irrigation, water supply, and hydroelectric generation facilities utilising the potential of the Kabulnan River.
The overall objective of the project is to increase agricultural productivity in the provinces of Sultan Kudarat and Maguindanao. This will be achieved through the provision of a continuous water supply for irrigation to over 19,600 hectares of agricultural land.
The K2MIPP will also deliver 735 GWh of hydroelectric power generation for the Mindanao Grid and provide water for domestic use to residents of nearby municipalities.
This project comprises the construction of a storage dam, a transbasin tunnel, a regulating dam and canal systems.
North Luzon Expressway - Asset Management System
SMEC was engaged by the MNTC to develop an Asset Management System covering all pavement, road furniture, bridges, tolls and equipment in the road network.

SMEC's services were divided into three components:
Customisation of the SMEC Asset Management System 'SMECAsset' to meet MNTC requirements
System implementation to assist MNTC to better manage its assets on the NLEX
Training of MNTC employees in system use.
Project Overview
The North Luzon Expressway (NLEX) is an 84 km toll road connecting Manila to the Central Luzon Region, via the Bulacan and Pampanga provinces.
Operated by the Manila Tollways Corporation (MNTC), the Expressway has undergone numerous network upgrades since its construction in 2005, and is expected to continue expanding over the next 25 years.
As a result, MNTC required an Asset Management System service provider to efficiently manage its growing needs.
Waste-to-Energy Technologies: Feasibility Study
SMEC has been engaged by the Government of the Philippines, through the National Economic and Development Authority (NEDA) to conduct the feasibility study to determine the most appropriate and cost-effective waste-to-energy technologies for 178 local government units in the Manila Bay region.

SMEC's scope of work includes:
Data gathering and waste characterisation
Value analysis and options statement
Project analyses to include: technology integration and evaluation; emission analysis; economic and financial analysis; and social and environmental analysis
Development of a decision planning tool
Capacity building
Project Overview
Waste in the Manila Bay region has dramatically worsened over recent years, due to increased pollution carried by rivers and inadequate treatment of solid waste.
The objective of the project is to provide a comprehensive basis for the establishment, development, promotion and implementation of waste-to-energy technologies appropriate for the Manila Bay Region.
The study will be used to produce a comprehensive waste analysis and serve as a test case to achieve an improved waste management system through reuse, recycling, composting and other resource recovery activities.
Puyo Hydropower Plant
SMEC was engaged by First Gen Mindanao Hydro Power Corporation (one of the largest independent power producers in the Philippines) to conduct a feasibility study (Phase One) for the Puyo Hydropower Plant. SMEC completed a review of the feasibility study and the preliminary engineering design services (Phase Two).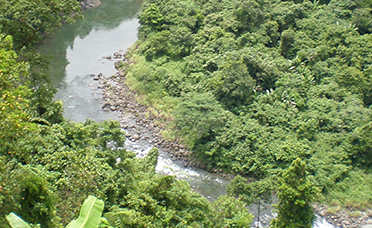 SMEC's services for Phase One included: review of the pre-feasibility report, preparation of an inception report, initial site reconnaissance, hydrological investigations, topographical surveys, geological and geotechnical surveys, social and environmental investigation, a power market study, feasibility level design, cost estimates and economic and financial analysis. SMEC's services for Phase Two included: review of the feasibility hydrologic study and completion of the preliminary engineering design.
Project Overview
This project was in line with the Philippine Government's drive to reduce dependency on imported energy while promoting the utilisation of indigenous, new and renewable energy resources.
Resettlement Implementation: Secondary National Roads Development Project
SMEC's role was to independently assess the potential benefits and/or adverse impacts on the population from resettlement activities in the western and eastern regions of Samar Island.

SMEC's scope of work included:
The provision of an External Monitoring Plan detailing the approach, data requirements, scheduling, and methodologies to be used when monitoring resettlement activities
Resettlement Action Plan (RAP) compliance monitoring reports
Identification of people displaced during the SNRDP civil works
Evaluation of the performance of institutions (including the Philippines Department of Public Works and Highways, local government units and non-government organisations)
Assessment of the efficiency, impact and sustainability of resettlements
Project Overview
The Secondary National Roads Development Project (SNRDP) comprises the rehabilitation of over 220 km of roads connecting Eastern and Western Samar, located in the Eastern Visayas region of the Philippines. SMEC was engaged as the External Monitoring Agent to assess impacts from the involuntary resettlement activities associated with the rehabilitation of the two segments of Samar Island road.
North-South Commuter Rail (Malolos to Tutuban)
SMEC, in association with Oriental Consultants Global, has been engaged as General Consultant to manage and supervise the construction of the North-South Commuter Railway (NSCR) in the Philippines.

Following the successful completion and approval of the civil works design in early 2017, SMEC has again been contracted for the next phase of the project, undertaking construction supervision, design review, tender assistance and facilitation of the Environment Management Plan, Environment Monitoring Plan and Resettlement Action Plan.
Project Overview
Funded by the Japan International Cooperation Agency, the NSCR is a 38 km long commuter railway line that connects Malolos in the Province of Bulacan to Tutuban in Manila. The NSCR is part of an overall initiative by the Philippine government to expand the existing mass transportation in metropolitan Manila and adjacent areas, and alleviate serious traffic congestion in and around the capital city. It is expected to benefit 200,000 commuters.
The NSCR comprises:
Over 30 km of viaduct/ bridges
A 7 km long elevated embankment
Seven river railway bridges and one highway crossing
A depot, workshop and operations control centre
10 rail stations with the provision for five additional stations in the future
Public Private Partnerships in Health
SMEC provided technical assistance on the project, which comprised three outputs: (i) promotion of the project within the health sector; (ii) development of incentives and operational strategies for small-scale health providers; and (iii) development of a contracting method for health services.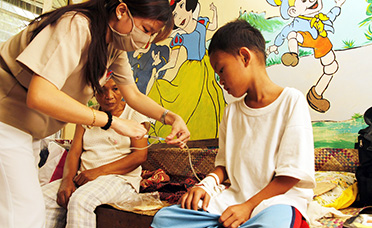 Project Overview
The objective of the project was to assist the Philippine Government in achieving Millennium Development Goals Four (reduction of child mortality) and Five (improvement of maternal health).
The Asian Development Bank-funded project was aimed to: (i) improve the efficiency, access and quality of health care services; (ii) assist small-scale health providers (particularly in rural and underserved areas) through access to funding; and (iii) mobilise private resources.
Contact Us
SMEC Philippines, Inc.
Address: Unit 903-907, The Orient Square Building, Emerald Avenue, Ortigas Center, 1605 Pasig City, Philippines
Phone: +632 631 6497
Fax: +632 635 6676
E-mail: philippines@smec.com
Find us on Google Maps
sponsored links
SIMILAR COMPANIES/PRODUCTS/SERVICES
Terms of Use/Privacy Policy Advertise Buy me coffee
SMEC Philippines, Inc.