We are a group of aggressive innovators whose main forte is providing shelters for families, workers, and transients by applying state of the art systems that are cost and time efficient. After relentless research on innovative housing systems, our managers, engineers, and architects have come up with an impeccable approach in providing comfortable homes for masses with meager means. Contemporary times require contemporary approaches to construction that can improve time and cost management. We have conducted tests and applied engineering expertise and architectural aesthetics to create a prefabricated housing accommodation system that will surely address the concerns of accommodating informal settlers and provide easy to build classrooms, dormitories, and other similar necessities. With the ever booming population and the need to shelter ever growing communities, our prefabricated housing system is decidedly the outstanding solution for providing comfortable, affordable and aesthetically-designed housing.
We offer the best low-cost prefabricated modular buildings in the country. We design, build, and deliver our products nationwide. Now everyone can enjoy an affordable architecturally-designed home that is elegant, fully customizable, and sturdy. Our prefab homes are resilient against typhoons, strong winds, and earthquakes up to intensity eight. They are perfect for either permanent or holiday living, as they are not only durable but also fully transportable, making relocation quick and hassle-free.
Products
PREFAB WAREHOUSE AND PRE ENGINEERED BUILDINGS
Light steel structure is used for this new type of building structure system, which is formed by the main steel framework lining at H section, Z section, and U section steel components. Roof, walls, and windows make use of a variety of panels and other components.
Light steel structures are widely used as warehouses, large factories, high rise buildings, hangars, office buildings, home depots, showrooms, multi-storey steel parking areas, and other structures with allied uses.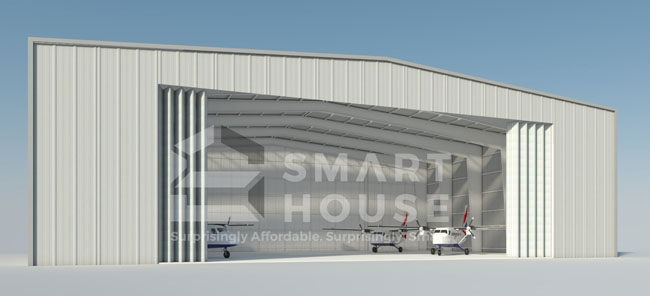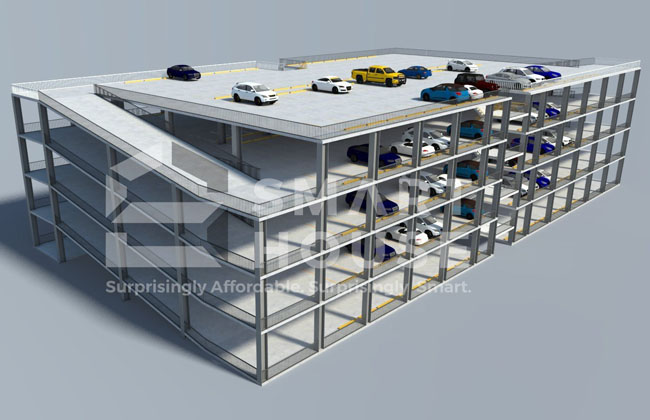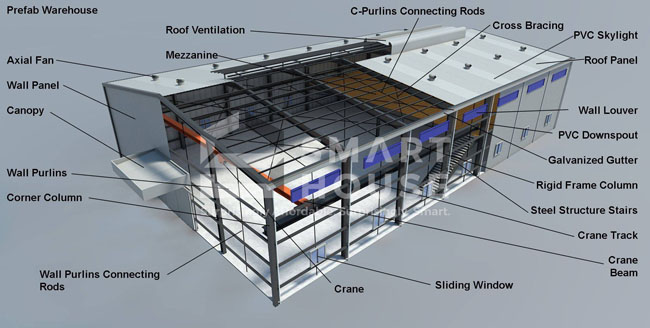 PATENTED LUXURY CONTAINER HOUSE
Our Patented Luxury Container House is a flatpacked, modular, stackable, and low-cost prefab container. It is easy and quick to install, and can even be combined and extended.
It is made of a heavy duty structure that meets international building standards with high wind resistance levels. Our high quality prefab containers are equipped with a patented built-in gutter and downspout and are available anytime.
Best uses include site offices, clinics, barracks, canteens, mini shops, guard houses, showrooms, temporary facilities, and dormitories.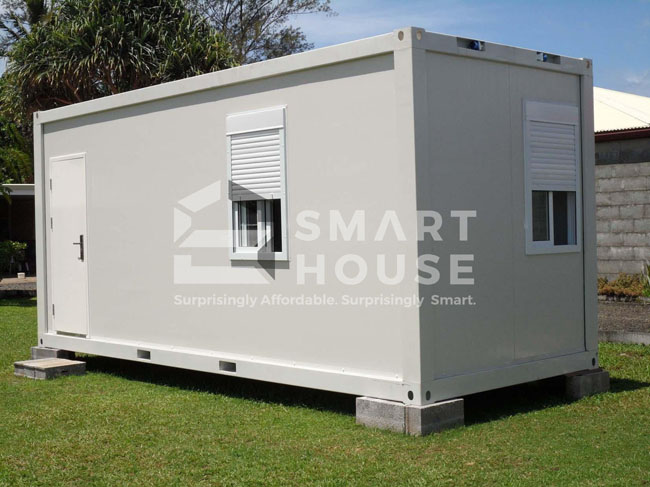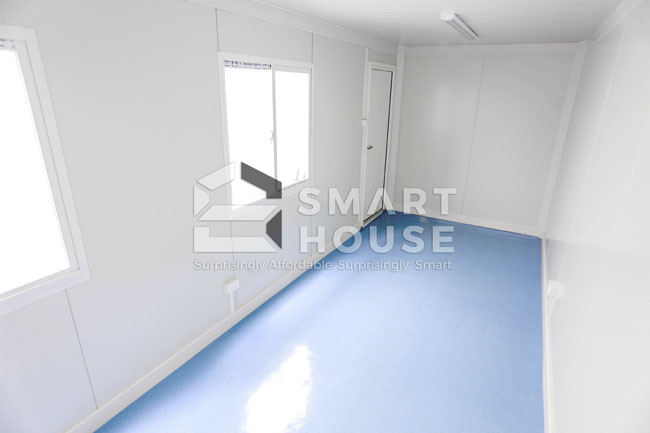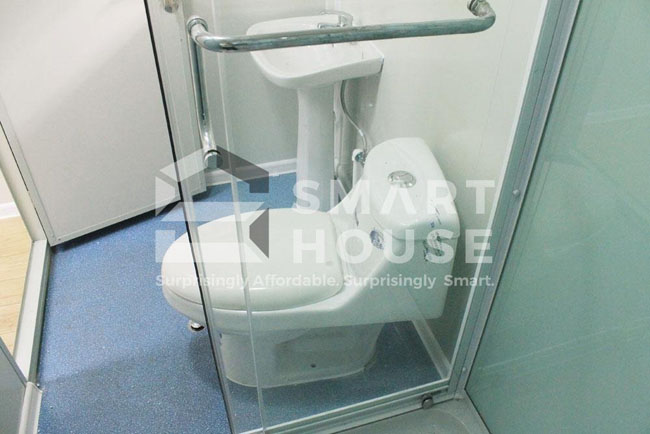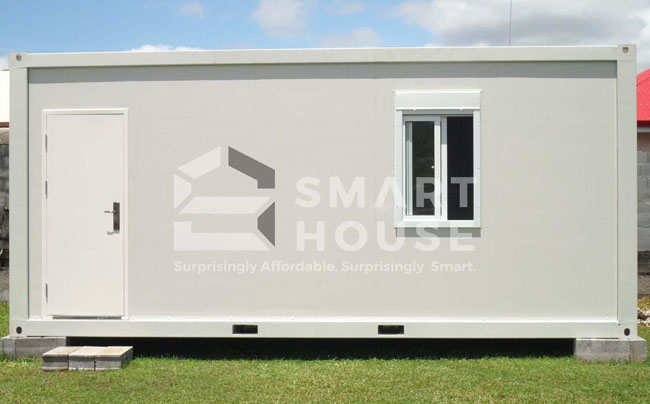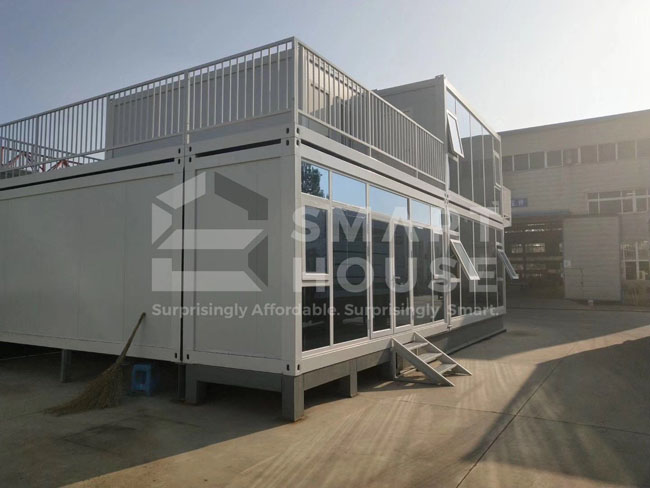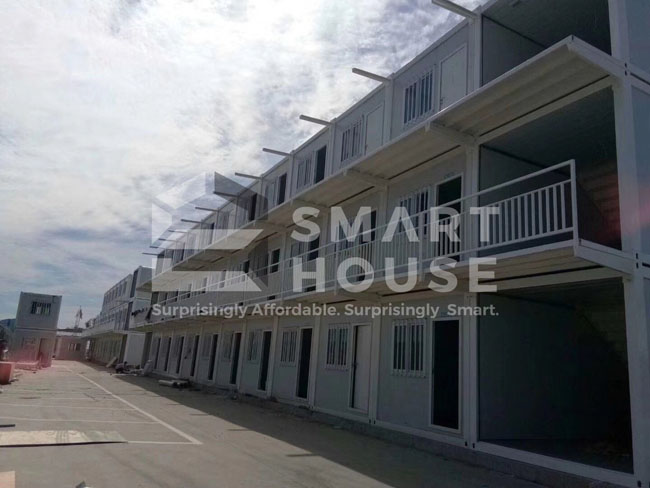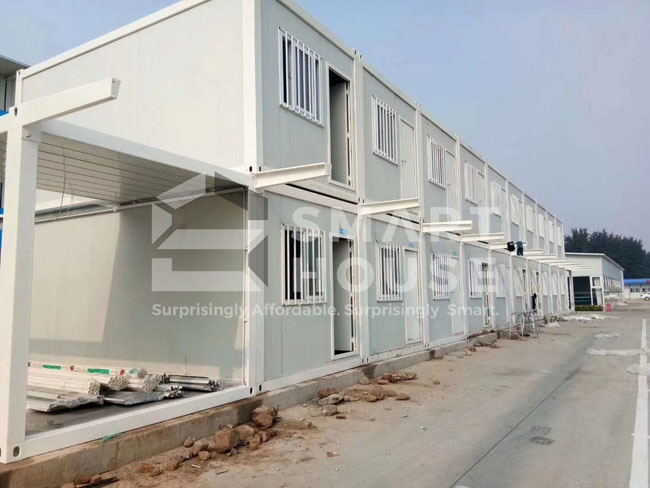 STANDARD PREFAB HOUSE
The Standard Prefab House is our most economically-priced prefab option. Its uniformly sized wall panels allow for easy assembly and even combination of multiple standard prefab units after dismantling. Standard Prefab buildings are also wind-proof and earthquake-proof.
Best uses for Standard Prefabs include site offices, barracks, canteens, temporary facilities, dormitories, classrooms, clinics, guard houses, showrooms, shops, warehouses, low-cost housing, factories, and vacation houses.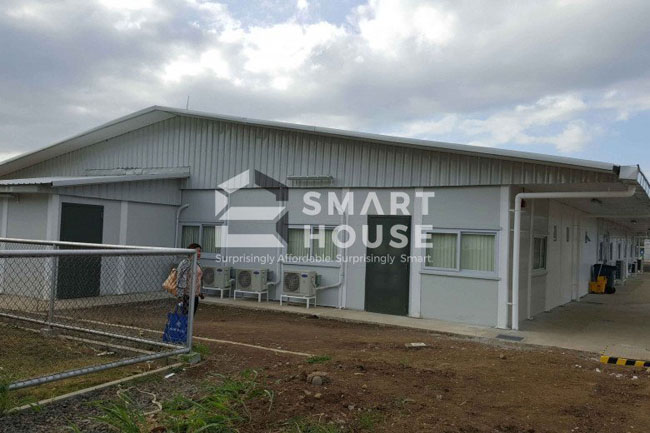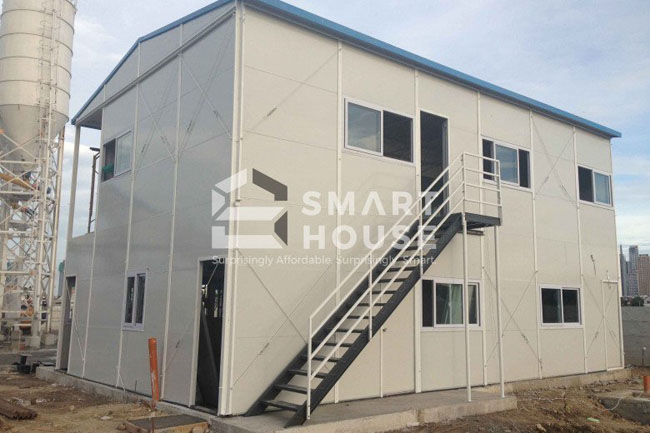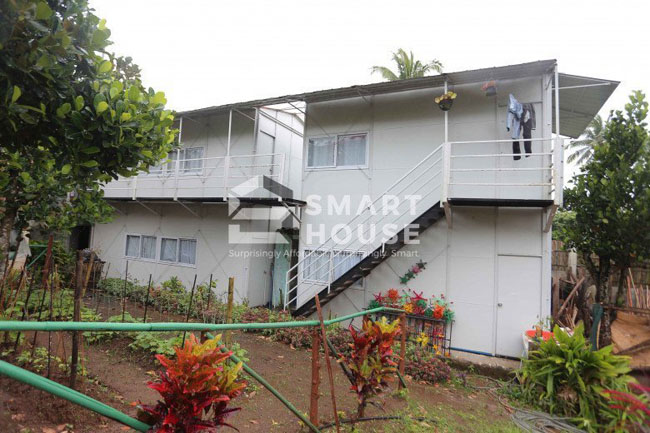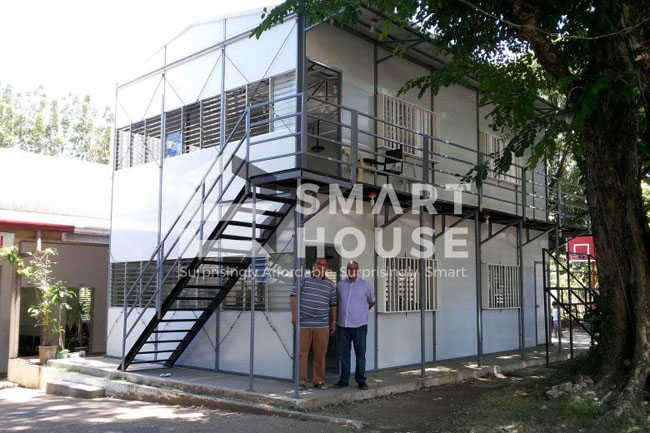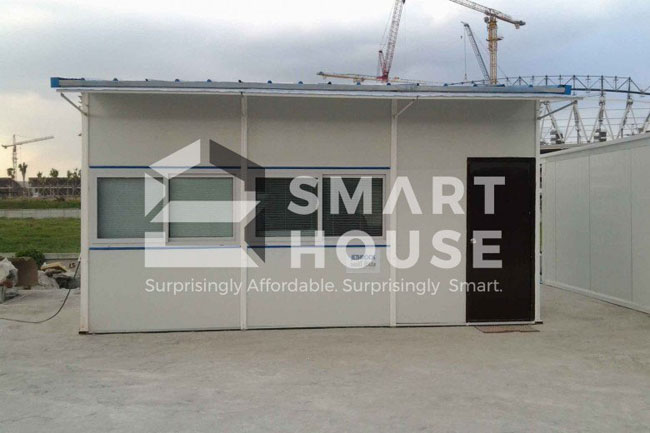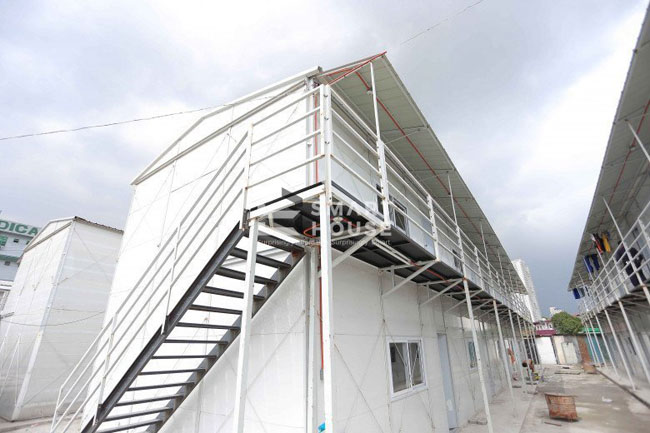 LUXURY PREFAB HOUSE
Our Luxury Prefab House boasts of a clean exterior look and its capacity to accommodate various customizations. Its size and dimensions can be customized, as well as weight requirements (from the 2nd floor up) to match your needs. We can also tailor the wind and earthquake resistance levels to your preference.
Best uses for this structure include high rise buildings, site offices, barracks, canteens, temporary facilities, dormitories, classrooms, clinics, guard houses, showrooms, shops, warehouses, low-cost housing, factories, and vacation houses.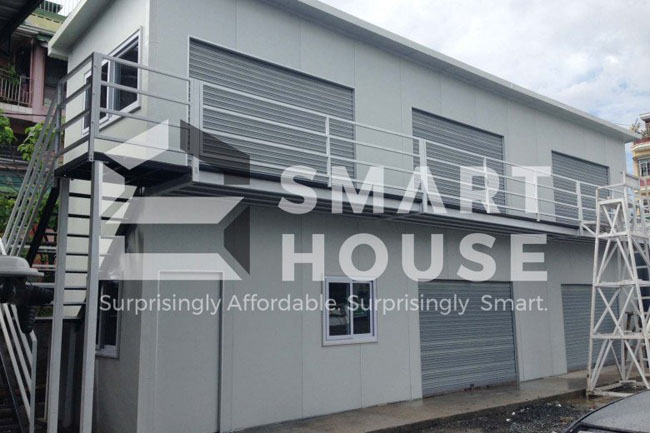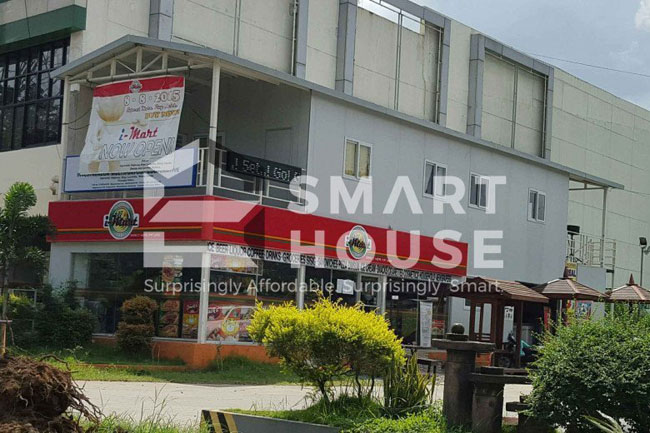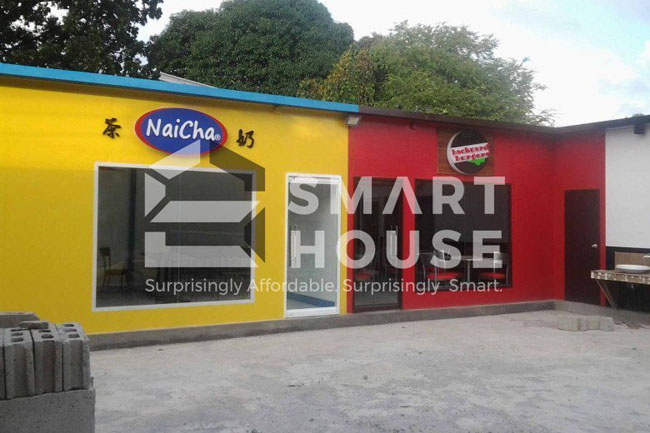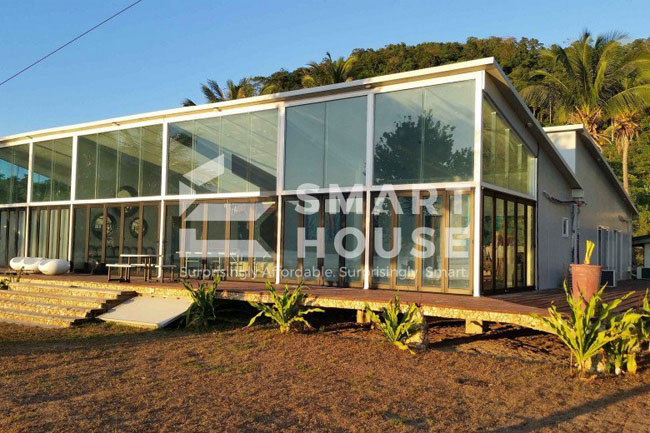 PREFAB VILLA
The Prefab Villa, one of the newest additions to our prefab line, is an aesthetically-designed light steel structure specialized for either permanent or holiday living. We offer several standard sizes and designs to suit different needs and preferences for utmost comfort.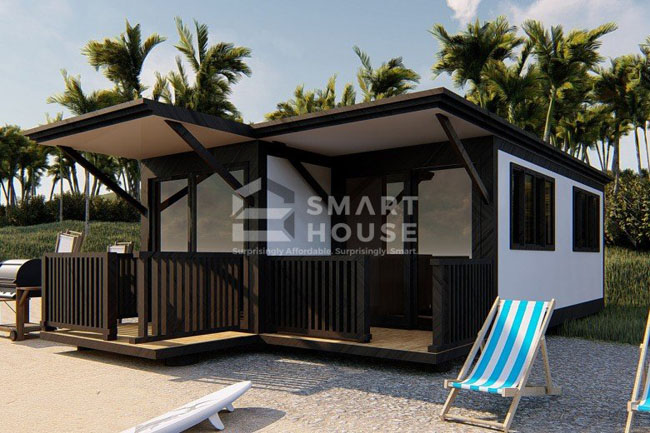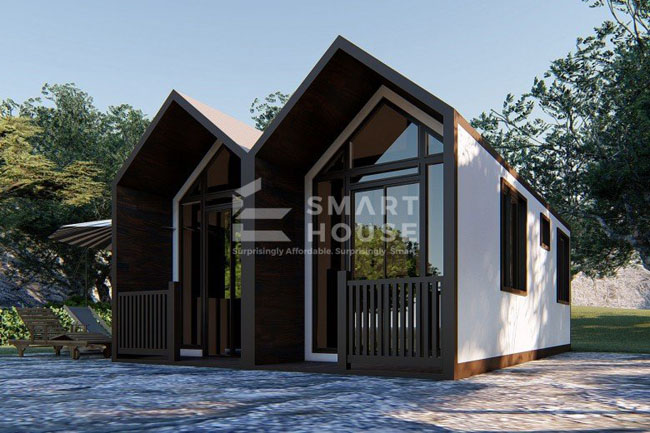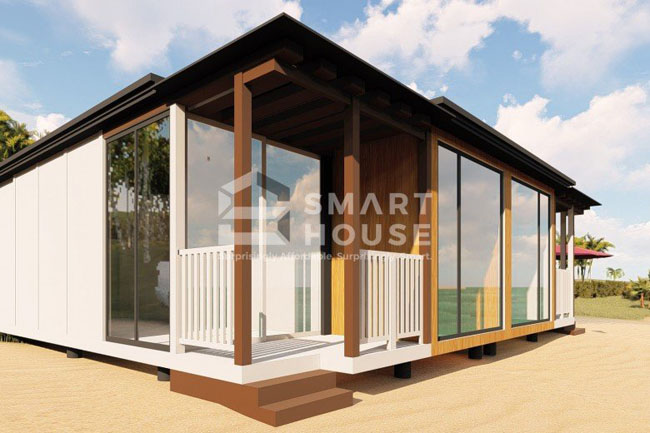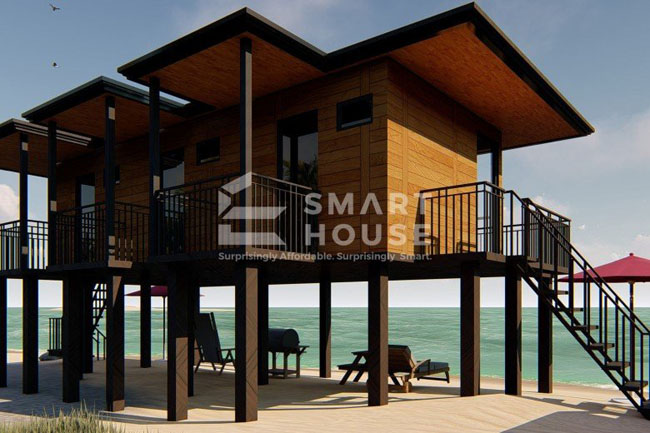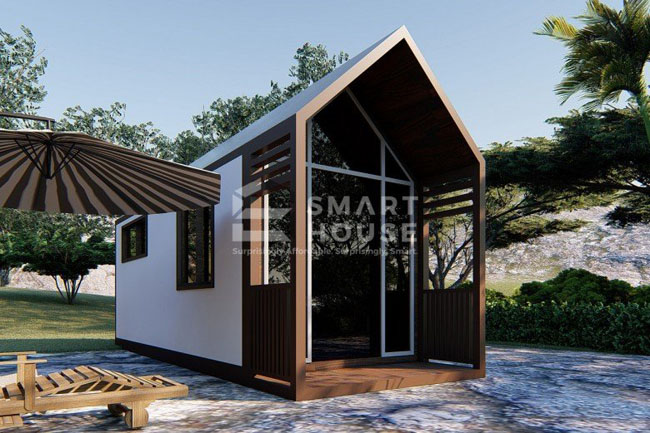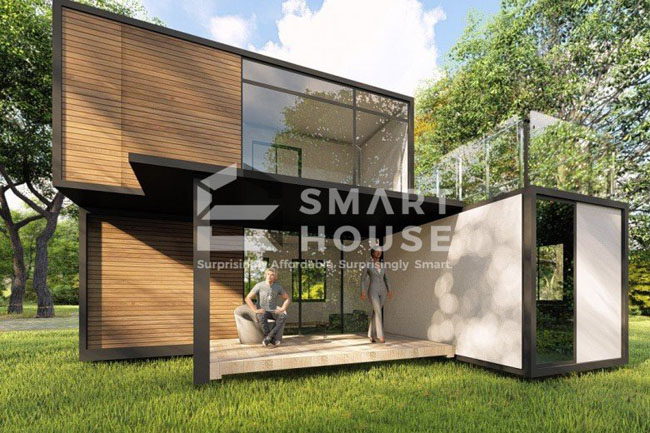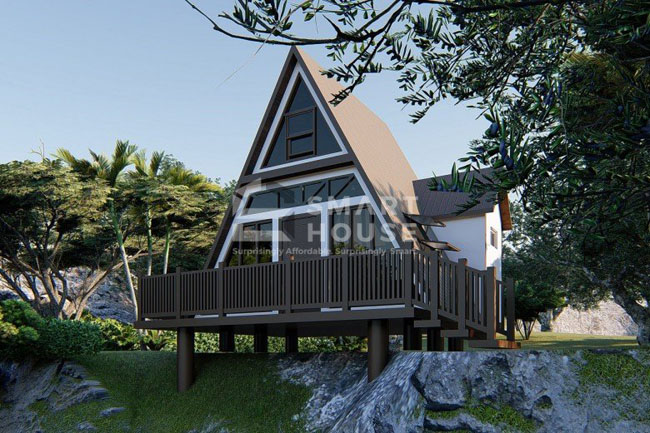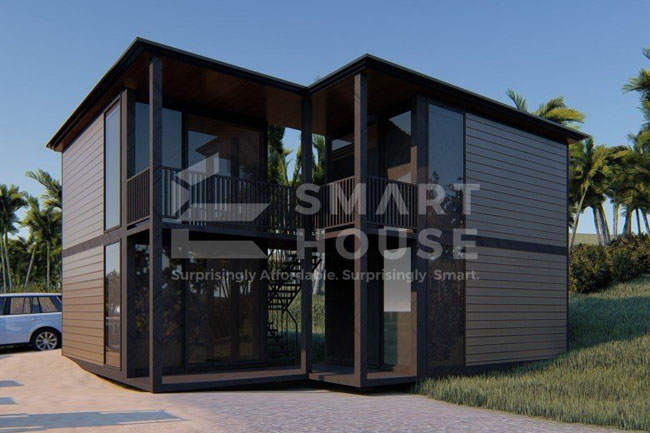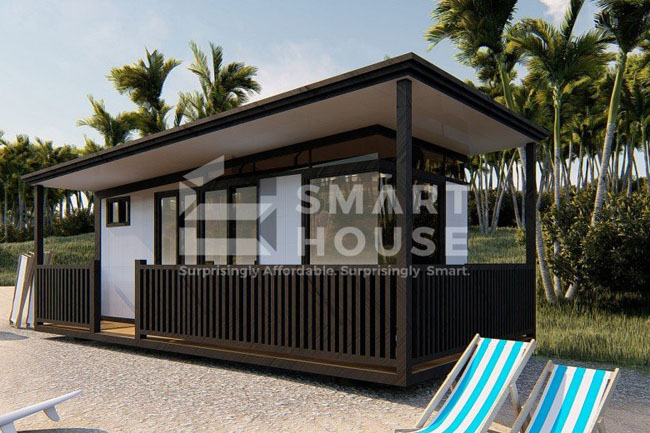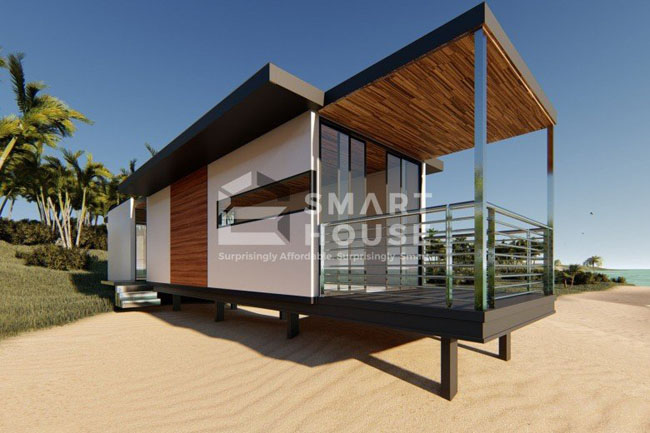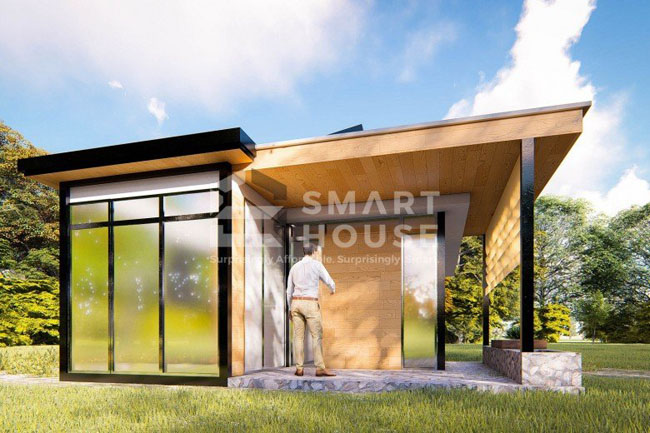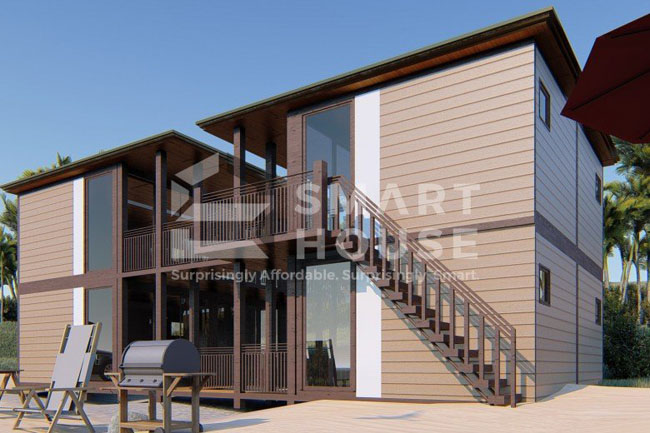 PATENTED FOLDABLE CONTAINER HOUSE
The Patented Foldable Container House is our solution to issues of manpower when building structures. It can be installed within 10 minutes with just two men and a crane, saving you six times the transportation cost and eight times the storage cost.
Best uses include site offices, kiosks, booths, shops, villas, dormitories, barracks, sentry boxes, temporary facilities, and other similar structures.
PREFAB KIOSK
Our Prefab Kiosk is best suited as guard houses or booths.
CEMENT EPS PANEL
Our Cement EPS Panels are a lightweight, precast building material that simultaneosuly provides structure, insulation, fire, and mold resistance.
Cement panels are waterproof, fireproof, and soundproof, with thermal insulation. These panels may be lightweight but are incredibly high-strength, and can be used as blocks, wall panels, floor panels, roof panels, and lintels in prefab structures.
Frequently Asked Questions
How long will a new prefab home last?
This is a great question, especially if you're someone who grew up in an older prefab in the 1960's. Most post-war prefabs were constructed with an expected lifetime between 10 and 20 years. That's no longer the case. With proper care and maintenance, a new prefab home can last just as long as standard construction.
Are prefab homes more susceptible to bad weather?
Absolutely not. That's another misconception largely due to the past history of these homes in the UK. While it's true that post-war prefab homes tended to be unreliable in bad weather, today's homes will stand up to anything nature can throw at them.
Are prefab homes designed just for holiday use?
Unfortunately, many people operate under the misconception that a prefab home is nothing more than a glorified caravan. Nothing could be further from the truth. Prefab homes are every bit as sturdy, well-insulated, and permanent as a home built from the ground up. They are for year-round living no matter what the location.
Do most prefab builders use genuine timber construction?
The use of timber structure is entirely up to the builder and his customer. In most cases, prefab homes are made with steel-based sandwich panels in order to keep costs as low as possible. But some home builders offer a timber option for customers who prefer such. Neither one is necessarily better than the other; it's simply a matter of cost and personal preference.
How long does it take to assemble a prefab home?
The assembly of the actual kit can be done in just a matter of days. But site preparation and interior finishing, which are usually the responsibility of the home owner, can add significantly to the build time. On average, most home owners can complete the process — from slab pouring to the final coat of paint — in about 10 days.
Do I have to assemble my prefab home by myself?
Most prefab manufacturers offer several options here. You can purchase a DIY kit you assemble completely on your own, you can pay the builder to take care of the assembly, or you can opt for a combination of both. Obviously, the more you can do on your own, the cheaper the entire package will be.
Contact Us
Smarthouse Corporation
Address: 128 Kamuning Road, Diliman, Quezon City, Metro Manila, 1101 Philippines
Phone: (02) 8 423-5817 | (02) 8 257-6726
Mobile: 0920-907-2389 | 0939-923-4871 | 0975-852-2682
Operations hotline: 0917-474-8159
E-mail: smarthouseprefab@yahoo.com
Find us on Google Maps
Cebu Branch
Address: Antonio Bryan Bldg., S. E. Jayme St., Zone Pechay, Paknaan, Mandaue City
Mobile: 0925-586-4524 | 0966-742-3597 | 0956-793-8385
Iloilo Branch
Address: Ungka 1 Street, Pavia, Iloilo City, Philippines
Mobile: 0950-080-7571 | 0935-465-5714
Davao Branch
Address: KM 24 Bunawan, National Highway, Davao City, Philippines
Mobile: 0905-537-2357 | 0920-837-8587 | 0929-426-8887 | 0917-337-4777
sponsored links
SIMILAR COMPANIES/PRODUCTS/SERVICES
Terms of Use/Privacy Policy Advertise