SIDELIFTER INC. is one the most trusted providers of trucking and hauling services in the Philippines. Since 2010, the company has been providing safe and efficient services to small, medium and big businesses nationwide.
Our Sidelifter and Sideloader equipment are geared for 20 and 40 feet containers and can operate in cities and remote areas of the Philippines.
Apart from trucking and hauling, Sidelifter also engages in all kinds of logistics services. Our team has vast experience in the transport sector dedicated to providing high-quality services.

Services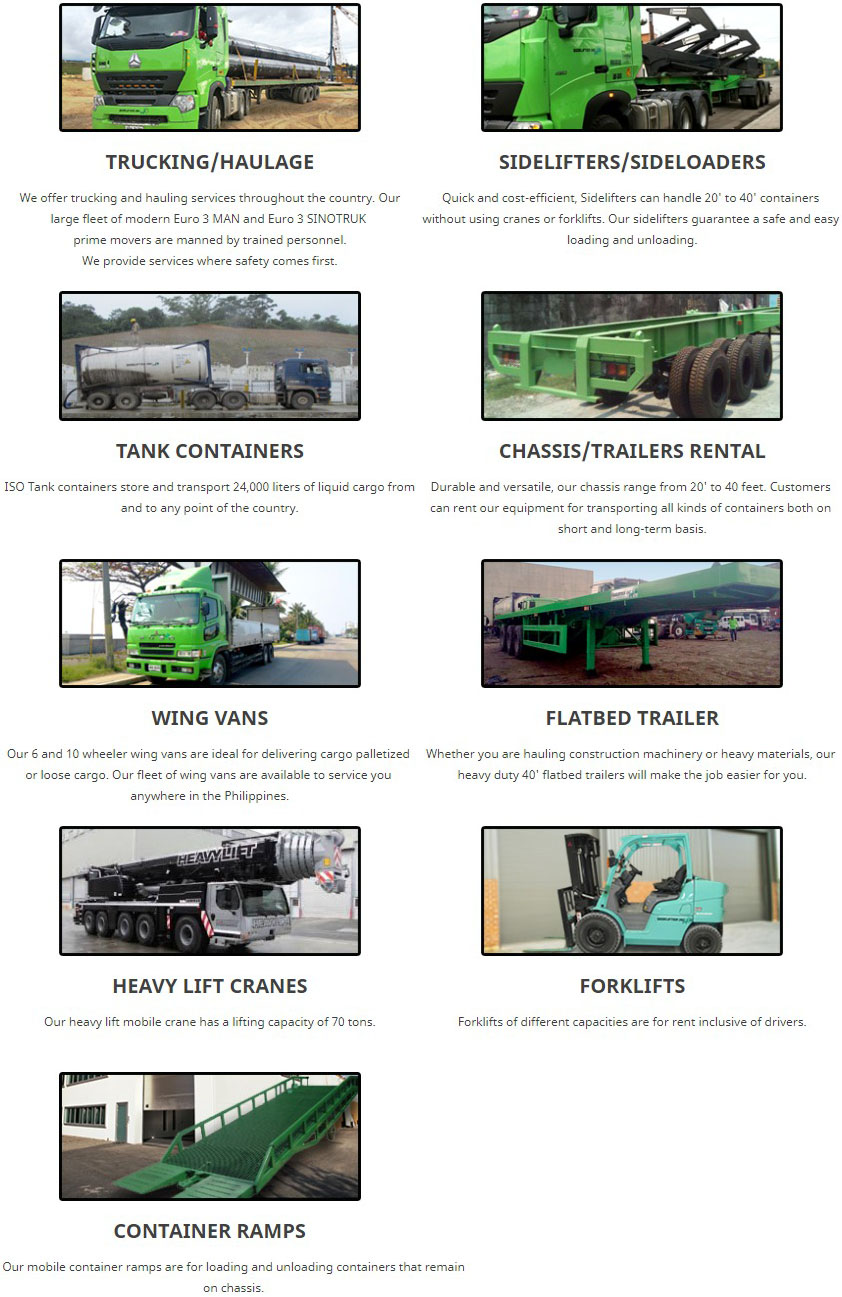 Contact Us
Sidelifter Inc.
Address: #34 Big Horseshoe Drive, Horseshoe Village, 1112 Quezon City, Metro Manila, Philippines
Phone: + 63 2 696 0562 | +63 2 470 7098 | +63 2 521 0527
E-mail: info@sidelifterinc.com.ph
Find us on Google Maps
sponsored links
SIMILAR COMPANIES/PRODUCTS/SERVICES
Terms of Use/Privacy Policy Advertise Buy me coffee
Sidelifter Inc.