Shinryo (Philippines) Company, Incorporated is one of the country's leaders in Mechanical and Electrical Engineering Subcontracting works, constantly providing innovative solutions wherever possible in building services environment – from adapting modern conceptual design to optimize human comfort to high-technology systems suited for various industrial applications.
We design, install, and maintain a full line of building services systems: heating, ventilation, and air conditioning (HVAC) systems for single buildings as well as entire city blocks; electrical systems; plumbing and drainage systems; and fire detection and prevention systems. We are also actively developing systems for such high-technology fields as semiconductor manufacturing and nuclear power generation.
ISO Accreditation
Shinryo (Philippines) Company, Inc. has been accredited for ISO 9001:2000 on 08 March 2006 with Certificate No. A1013 OT. The issuing body, QAS International Ltd., has assessed and approved the administration systems of our Company to the management systems, standards and guidelines for ISO 9001:2000 applicable to:
The design, installation and maintenance of building services encompassing electrical systems, plumbing and drainage systems, fire detection and prevention systems and heating, ventilation and air conditioning (HVAC) systems for single buildings and city blocks.
The company has successfully migrated to ISO 9001:2015 since February 2017.
PCAB License – Accredited "AA" Contractor
Shinryo (Philippines) Company, Inc. belongs to Category "AA" Specialty Contractor as classified by the Philippine Contractors Accreditation Board (PCAB) under the Construction Industry Association of the Philippines of the Department of Trade and Industry (DTI).
Our Contractor's License no. 13794 was first issued on 01 March 1991, and renewed every Construction Fiscal Year with effectivity starting July. Issuance of this license was bestowed in accordance with Republic Act No. 4566 and as such, we have been authorized to engage in the construction contracting business in the country, to undertake specialty works in Air Conditioning and Refrigeration, Electrical works, Mechanical works and Fire Protection works.
Part of our compliance to the requirements for licensure is the employment of a good number of highly qualified and competent Registered Engineers (Mechanical and Electrical) with accumulated long years of experiences along the construction's specialty scope. Also, compliance to the adjusted minimum networth requirement for licensing has been satisfied, as part of our Audited Financial Statement report of the renewal year.
POCB Registered Company
Shinryo (Philippines) Company Inc. (SPCI), aside from being accredited with the Philippine Construction Accreditation Board (PCAB) of the Department of Trade and Industry, has likewise gained accreditation for the Philippine Overseas Construction Board (POCB). This accreditation with POCB enables the Company to engage in the undertaking of projects, not only in the country, but also on projects overseas.
SPCI was granted the POCB Certificate of Registration No. 22207 on 28 October 2002 renewable every two (2) years. Our first overseas project venture was the involvement in the Venetian Macao Casino Project which was already completed last 2008.
Certificate of Accreditation
The Department of Labor and Employment (DOLE) granted Shinryo (Philippines) Company, Inc. (SPCI) the Certificate of Registration No. NCR-5-0804-359 on August 18, 2004 upon satisfactorily complying with the requirements as provided for under the Labor Code of the Philippines.
Compliance to the provisions of the Labor Code included the adopting of Company Safety Program which SPCI has submitted. As embodied in the Company Safety Program, SPCI strictly adheres to the strict implementation of the OSH safety guidelines and policies, not just in the office areas but more so in the project construction sites.
Company Background
Shinryo Corporation Japan established in February 1956, is Asia's preeminent building services engineering company, which design, install and maintain a full line of building services systems.
Shinryo Corporation came to the Philippines in 1979 as Mechanical contractor for a JICA financed project, the Institute of Tropical Medicines. Shinryo came back to the country in 1986 as nominated sub-contractor to perform the Air Conditioning System for Asian Development Bank Headquarters.
In September 1990, Shinryo (Philippines) Company, Inc. was established as an affiliate of Shinryo Corporation, specializing in the design and construction of Mechanical Ventilation and Air Conditioning (MVAC) Systems, Electrical Systems, Fire Protection Systems, Plumbing and Sanitary Works, Clean Rooms, District Heating and Cooling Systems, Co-generation Plants and Industrial Process Systems.
Shinryo (Philippines) Company, Inc. has a wide resource of highly qualified technical personnel (Japanese and Local staff) to engage in any size of commercial and/or industrial projects. Shinryo (Philippines) Company, Inc. for the past twelve (12) years has worked extensively with Japanese, American, Australian, British, German and Local Consulting Engineers and Specialty sub-contractors and has completed several projects, which were highly evaluated by clients.
Services
MECHANICAL VENTILATION AND AIR CONDITIONING (MVAC) SYSTEMS
Shinryo has prime expertise in environmental control for a diverse range of structures and facilities, from the simplest to the most complex: comfort cooling for offices and other commercial buildings, complex environmental systems for industrial clean rooms and extensive MVAC systems for transport hubs and major structures.
Direct Expansion (DX) Systems
Central System
Clean Room Air Conditioning Systems
Industrial Clean Rooms

Industrial Clean Rooms for semiconductor and microelectronic industries require a high degree of air purity and low humidity control.

Bio Clean Rooms

Clean rooms for pharmaceutical, food processing and hospitals have stringent requirements for air borne particle control to prevent microbial growth and contamination.
ELECTRICAL POWER SYSTEMS
We provide services involving major electrical system requirements from medium voltage up to utilization voltages ranging from 34.5kV to 4.16kV as the incoming /utility service or distribution voltage, and from 480V to 120V as the utilization/end-user voltage. These projects involve MV cabling from utility service to the MV switching and to the power transformer (substation). Standby or emergency power-generating systems are also part of our supply and installation works. It also includes the procurement and installation of equipment/devices such as MV and LV switchgears, panelboards /distribution boards, lighting fixtures and wiring devices.
Indoor and Outdoor Power Substations
MV and LV Switching
MV and LV Distribution
Emergency Power
Lighting and Lighting Control Systems
Auxiliary Systems
Fire Detection and Alarm Systems (FDAS)
Public Address Systems (PA/BGM)
Telecommunication Systems
Structured Cabling Systems
Building Management /Automation Systems (BMS/BAS)
Lightning Protection Systems
Security Systems
Surveillance Systems (CCTV)
CATV/MATV
Other Low Voltage Systems
Our expertise in electrical systems is focused on building services, which may be of the design/build contract. The design stage may require extensive feasibility studies and load analysis depending on whether the project is a new installation or renovation work. Design requirements include power analysis (short-circuit and voltage drop calculations), lighting (illumination design), grounding systems, lightning protection systems and auxiliary systems.
Aside from the main electrical power system work, our services can also include auxiliary systems such as Fire Detection and Alarm Systems (FDAS), Public Address with Background Music (PA/BGM), Telecommunication Systems (Telephone), Structured Cabling Systems, Building Management/Automation System (BMS/BAS), Security Systems, Surveillance Systems (CCTV), CATV/MATV and other very low voltage systems.
PLUMBING SYSTEM
Water Supply Piping System
Sanitary Waste and Vent Piping System
Storm Drain Piping System
INDUSTRIAL PIPING SYSTEM
Shinryo has extensive experience in the design and installation of industrial piping systems for different kinds of liquids and gases using different materials such as steel, copper, stainless steel, PVC and HDPE. Shinryo is currently doing continuous fit-out and maintenance of industrial piping systems for a number of notable semiconductor and industrial factories.
Compressed Air Piping System
Industrial Water Piping System
Cooling Water Piping System
Nitrogen Gas Piping System
LPG Piping System
Vacuum Piping System
De-ionized (DI) Water Piping System
Industrial Waste Water Piping System
Special Industrial Piping Systems
DISTRICT COOLING SYSTEM
As the world continues to focus on energy conservation, environmental preservation and cost efficiency, the trend has turned to the development of large scale heating and cooling systems for multiple buildings. Shinryo Corporation, being the Asian leader for District Heating and Cooling systems, has a wealth of technology readily accessible to all its subsidiary companies and all its personnel.
Projects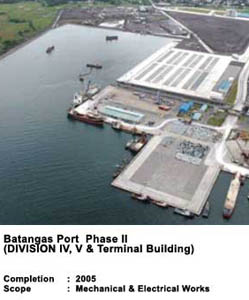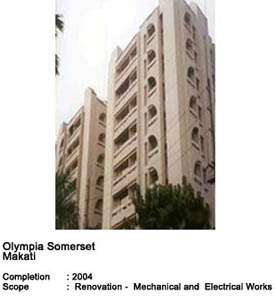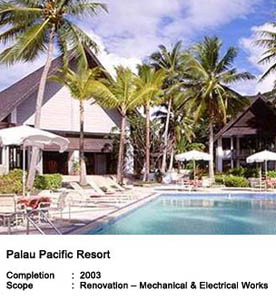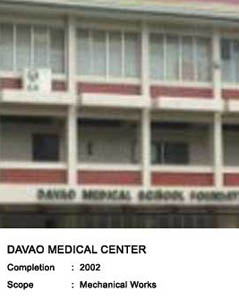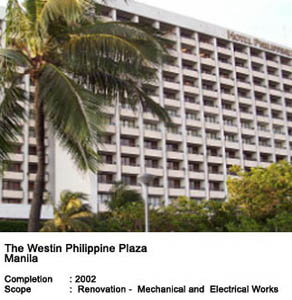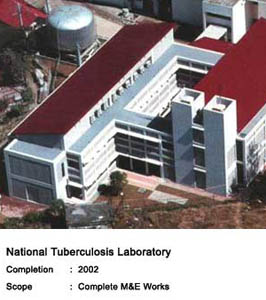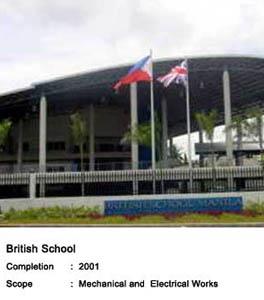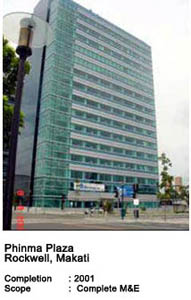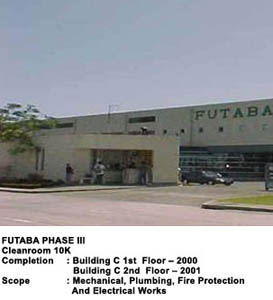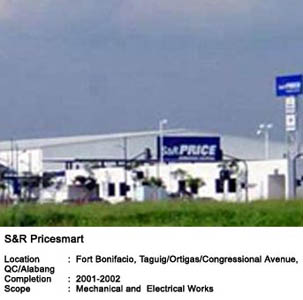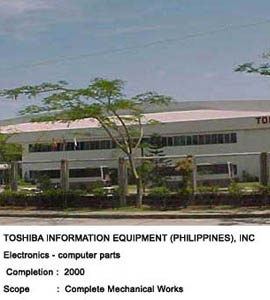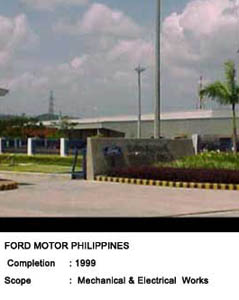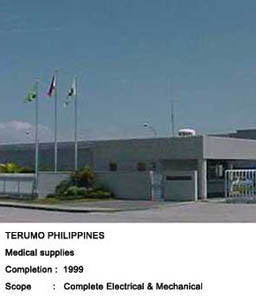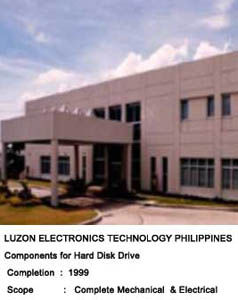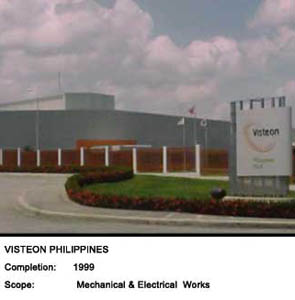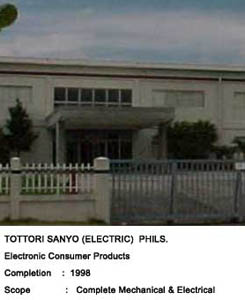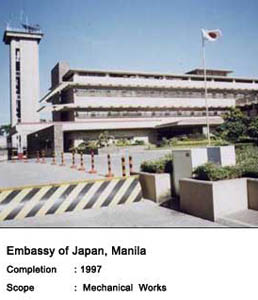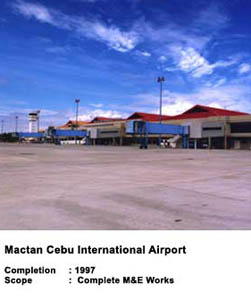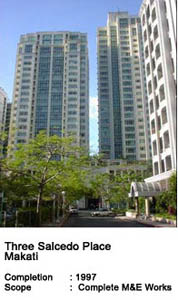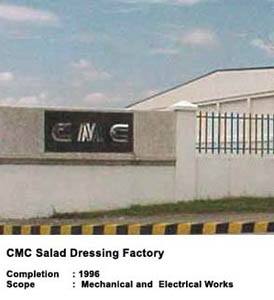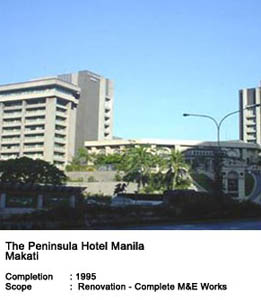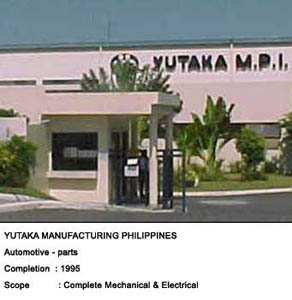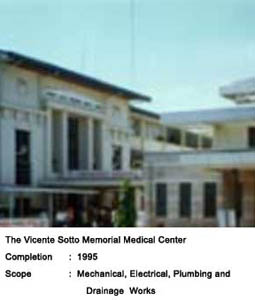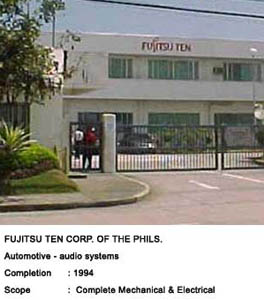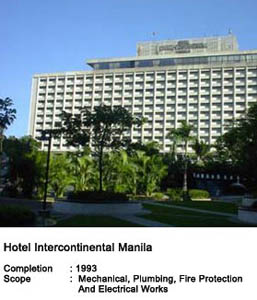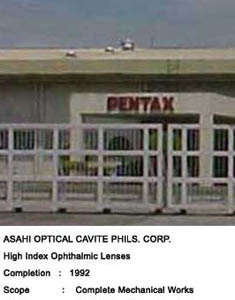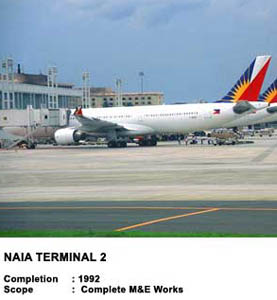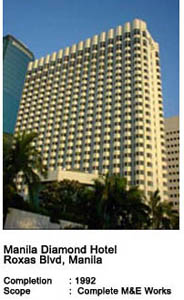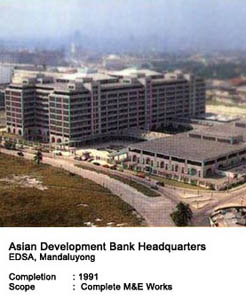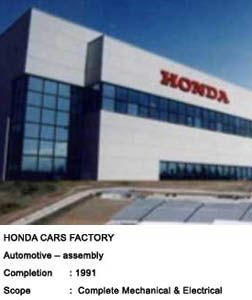 Contact Us
Shinryo Philippines Company, Inc.
Address: Room 404-406, One Corporate Plaza Building, 845 Antonio Arnaiz Ave, Legazpi Village, Makati, 1200 Metro Manila
Phone: +632-812-0083
Fax: +632-812-5142 | +632-812-5143
Find us on Google Maps
sponsored links
SIMILAR COMPANIES/PRODUCTS/SERVICES
Terms of Use/Privacy Policy Advertise Buy me coffee
Shinryo Philippines Company, Inc.